If you love Bollywood movies as much as we do, you must love Priyanka Chopra. To find out more about this amazing actress, check out our Priyanka Chopra biography, and we will tell you all the fascinating facts about her. All the questions you might have about Priyanka's life will be answered here, so do not miss it!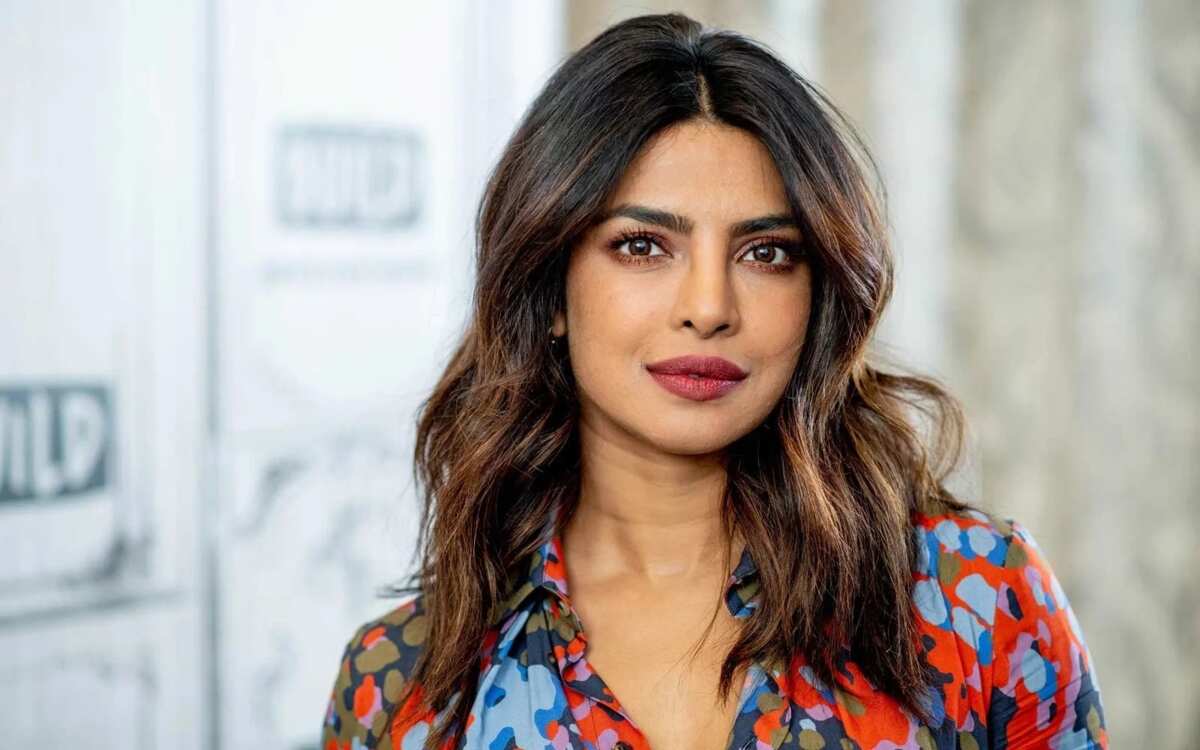 Priyanka Chopra's early years
Priyanka Chopra was born on July 18, 1982 in Jamshedpur, India in a family of Madhu and Ashok Chopra, who both happened to be physicians in the Indian Army. Seven years later, her brother Siddharth was born.
Because of her parents' profession, the family had to move around the country frequently. While most kids would find the idea of changing schools often and meeting new classmates rather intimidating, Priyanka actually enjoyed this sort of lifestyle, as it allowed her to explore the multifaceted culture of India.
When she turned thirteen, young Priyanka moved to America to live with her aunt and study. It just so happened that her aunt's family also moved frequently, so Chopra had a chance to see a lot of the United States. You might not believe this looking at the actress now, but back then, she actually had low self-esteem and considered herself gawky.
But how the things have changed in the following years. Upon her return to India three years later, Priyanka won the local beauty pageant called 'May Queen' while she was finishing her senior year in high school. After that, her mum decided to enter her in the contest 'Femina Miss India' in 2000.
You probably would not be surprised when we tell you that Chopra to earned the title of Femina Miss India World and later even Miss World 2000. That was most likely the first crucial step to her very successful life.
Priyanka Chopra movies and TV shows
Just two years after winning her Miss World title, Priyanka went on to conquer the movie screen. She debuted in a Tamil movie called 'Thamizhan' in 2002 starred in her first Bollywood film 'The Hero' the next year.
While Priyanka's next few movies were not all that memorable, her role as Soniya Roy in the movie Aitraaz earned her critical acclaim, several nominations and awards. In addition to that, it paved the way for the many more great roles in Chopra's career.
Over the next decade, Priyanka Chopra steadily rose to fame both in India and abroad. Her 2012 movie 'Barfi!', where she played a young woman with autism, is often regarded as her best film to date. Among others are also Sanjay Leela Bhansali's 'Bajirao Mastani' (2015), Vishal Bhardwaj's 'Kaminey' (2009) and Farhan Akhtar's 'Don' (2006).
In 2015, Priyanka became the first person from South Asia to play a headline role in a US TV show when she appeared as Alex Parrish on the popular show 'Quantico'. The show is still ongoing, so if you have not seen it yet, go ahead and watch it, it is pretty great!
Quantico also opened many doors for Chopra into the world of American film and TV. She has recently starred in several US movies, including Baywatch, A Kid Like Jake and Isn't it Romantic and is currently in the works of developing her own sitcom for the TV network ABC.
Priyanka's road to stardom was not easy. Unlike many of her colleagues, she did not come from an actors' family, which is why she had to achieve everything herself. Over the years, there were some movies that threatened to bury her career, but Priyanka persevered, and look where it got her.
Top achievements of Priyanka Chopra
READ ALSO: Amitabh Bachchan son and daughter
When talking about Priyanka, it is hard not to mention her many achievements, be it in the world of acting or in the world as a whole. Over the years, she has managed to earn quite a lot of awards (as of right now, the number is well past a hundred), so we will not list them all, but we want to tell you about some of the most important and impressive ones.
For instance, in 2016, Priyanka was awarded the fourth highest civilian award in India called Padma Shri. The same year, she ended up on the Time 100 list, which highlighted the top hundred most influential people in the whole world.
In 2017, Forbes put her on the list of World's 100 Most Powerful Women, and the actress received the Mother Teresa Memorial Award for Social Justice for philanthropic work. Chopra has been working with UNICEF for over a decade now, promoting various important causes, and she is a big proponent of feminism and gender equality.
As for awards for her acting, Priyanka has 6 IIFA Awards, 8 Producers Guild Film Awards, 2 People's Choice Awards, 8 Screen Awards, 5 Filmware Awards and a National Film Award, among multiple other awards and nominations.
Among Priyanka's achievements, we also want to mention that she is a film producer and singer. She has her own movie production company called Purple Pebble Pictures that has produced several movies in different languages. As for singing, Chopra has released three singles over the years, and she also recorded several tracks as a playback singer. Is there anything that this woman cannot do?
Is Priyanka Chopra married?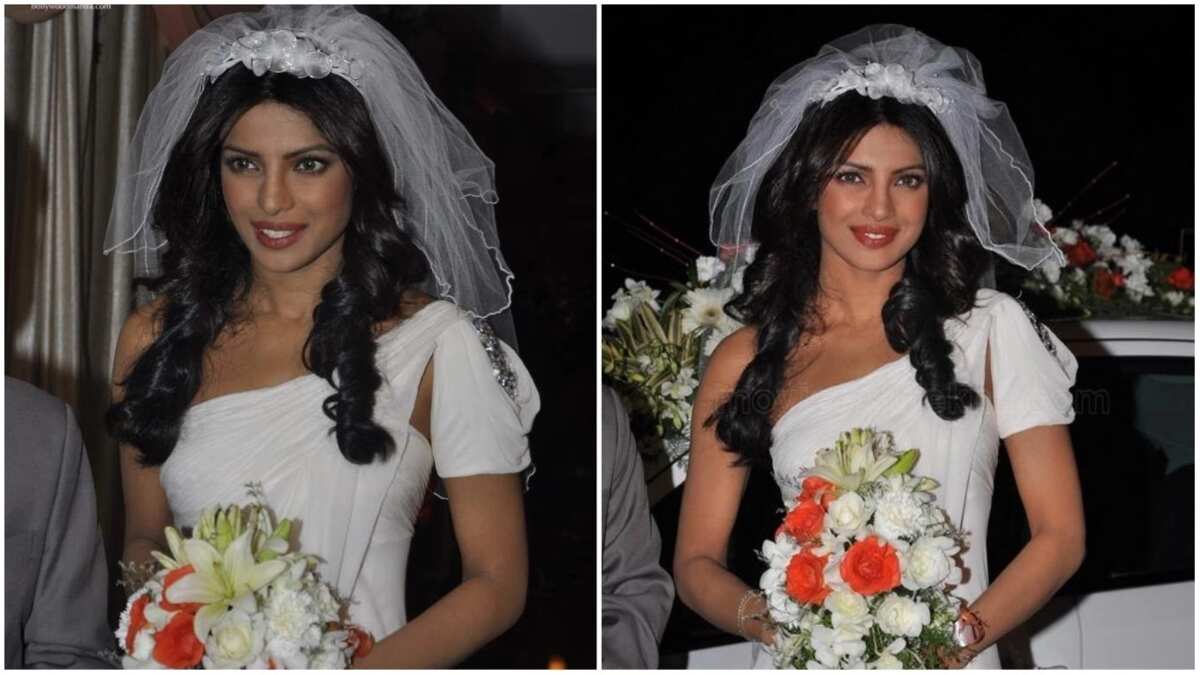 Taking into account Priyanka Chopra age, on top of her immense talent, beauty and just general awesomeness, one would assume that there would already be a Mr. Priyanka Chopra who is hiding somewhere behind the scenes.
For years, her fans have been speculating about her personal life, and yet, there has been no word of Priyanka Chopra husband. Of course, the actress has had some boyfriends here and there and even worn a wedding dress on set, but we are yet to hear the wedding bells.
A lot of people have been building theories about Priyanka Chopra marriage. Some thought that she had a secret wedding, as she was wearing some jewellery that is usually associated with marriage. When the actress found out about these rumours, she explained that the jewellery was just against evil eye. She also promised to let everyone know when she got married. Thus, we will be (im)patiently waiting for the big news.
Priyanka Chopra is a talented award-winning actress, beautiful woman and an overall incredible human being. We cannot wait to see what else she has in store for us. What do you like about Priyanka the most? Which one of Priyanka Chopra movies is your favourite? Let us know! Let's share our personal favourites in the comments.
READ ALSO: Sridevi Kapoor death - big loss for Bollywood