Best white Agbada styles for guys and ladies
What are best white Agbada styles for guys and ladies to rock this season? If you like traditional outfits, this post will help you to understand the main features of white Agbada styles for men and women. Be in a trend, choose your native looks!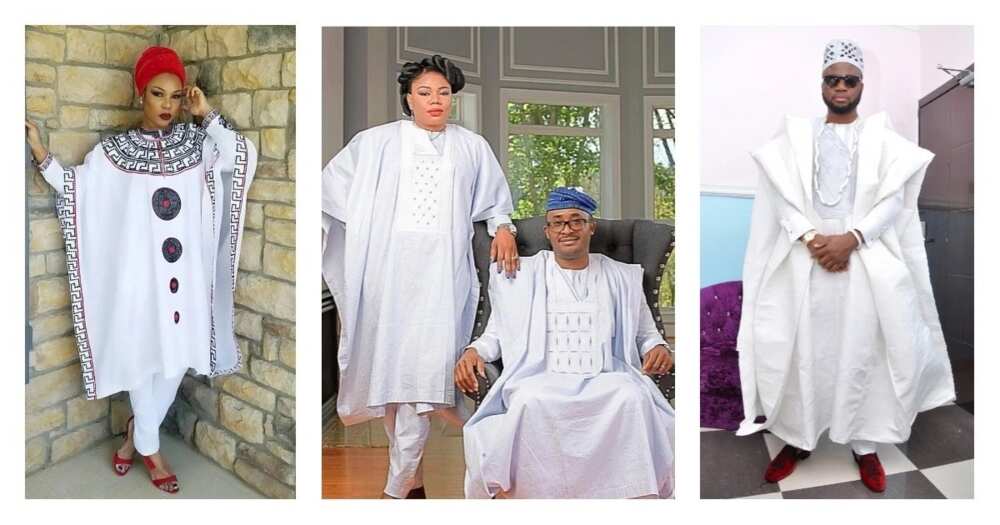 Traditional styles are very popular in Nigerian fashion world. Such clothes, as a rule, are worn for festive and solemn occasions. Although from year to year the outfits in traditional styles adapted to the modern fashion and trends are becoming more popular for creating everyday looks. Agbada style takes a special place among the large variety of native designs. It's popular both among men and women since its elements are universal for both genders.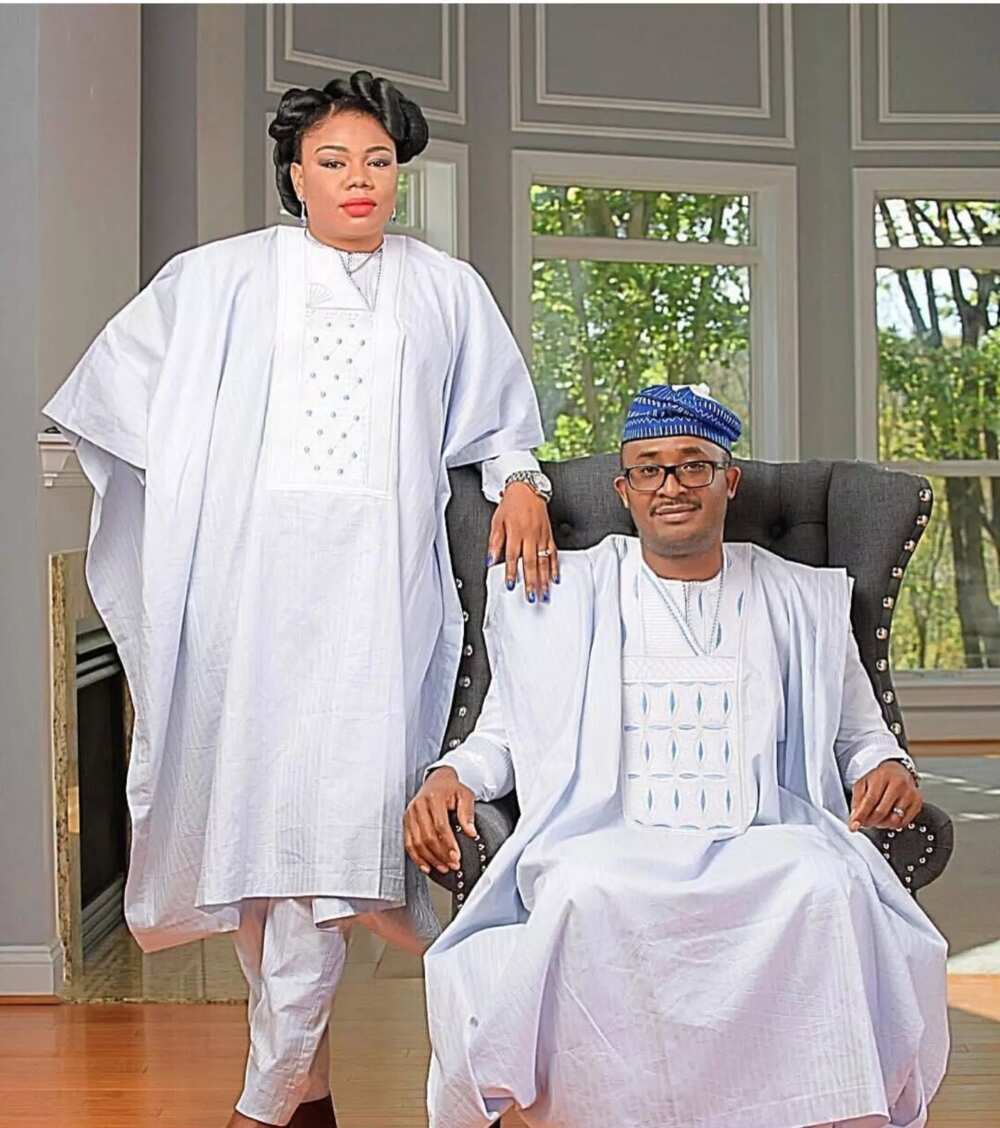 Traditional Agbada outfit usually consists of a tunic, narrow trousers, and robe - the most significant and eye-catching item. In our time, Agbada design has undergone some changes and borrowed modern fashion trends.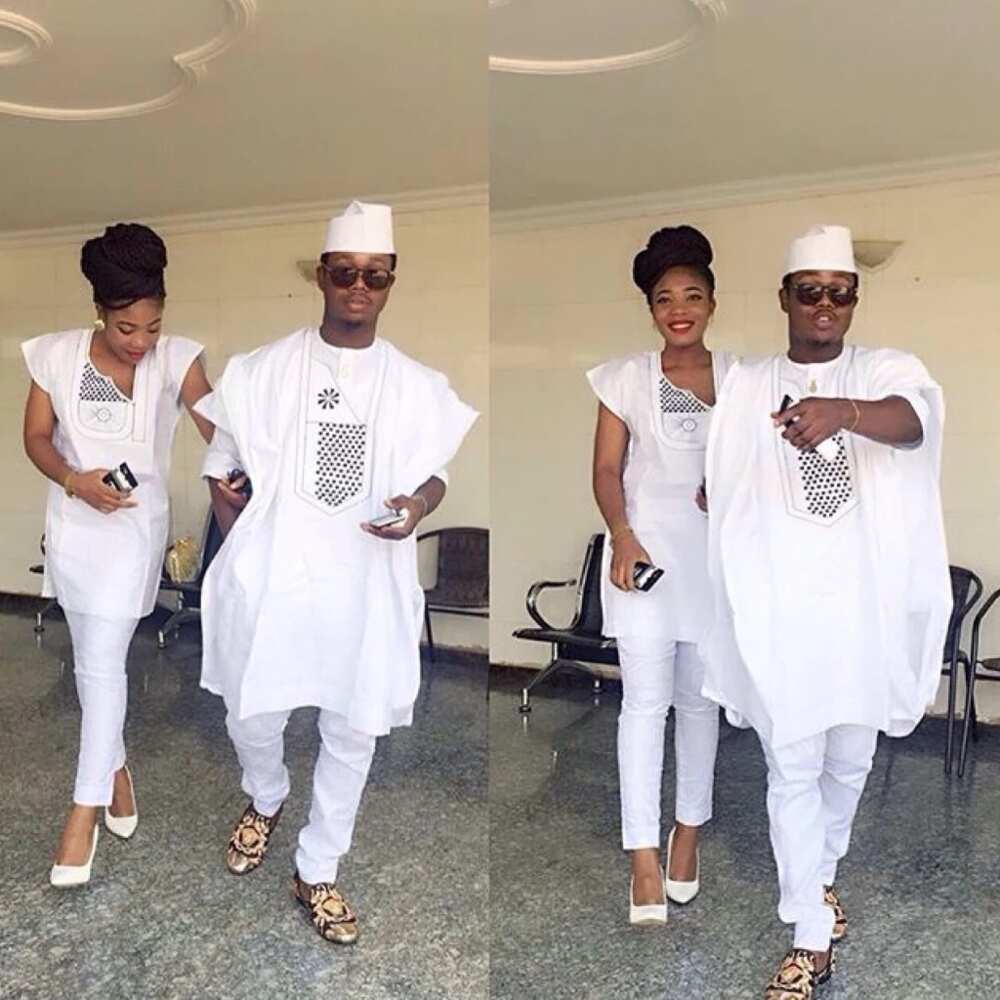 Today we consider interesting variants of white Agbada styles. It's one of the primary colours used in the outfit tailoring. Also, white colour is the most convenient for wearing in the heat.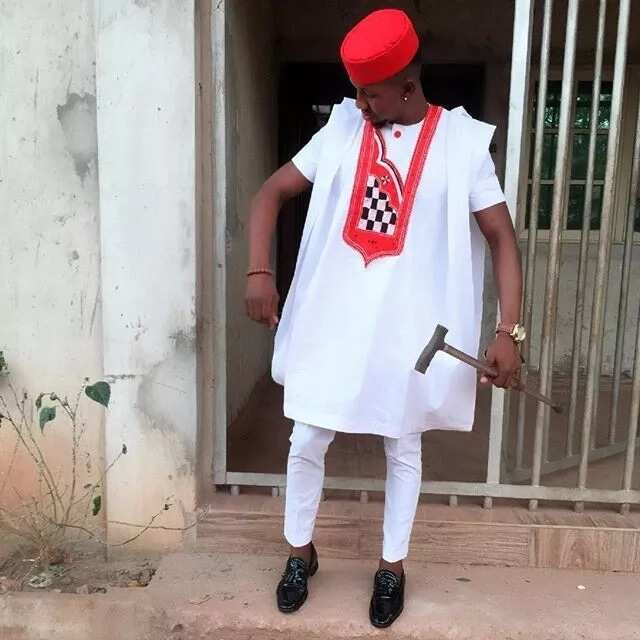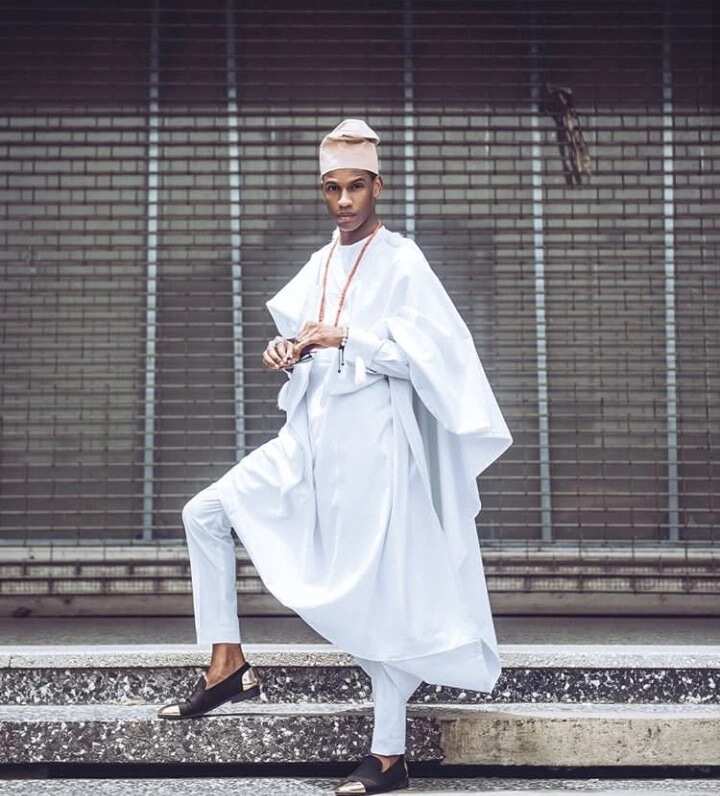 White Agbada styles for men that are worth seeing
So, let's start with trousers. The pants of Agbada design are tight or narrowed to the bottom. They have classic tailoring and often made with arrows. There is no decoration on them. Such option is usually worn by young guys. Some fashionistas depart from the traditional canons and wear skinny trousers or even jeans with Agbada style. Older men prefer more loose and wide versions of pants.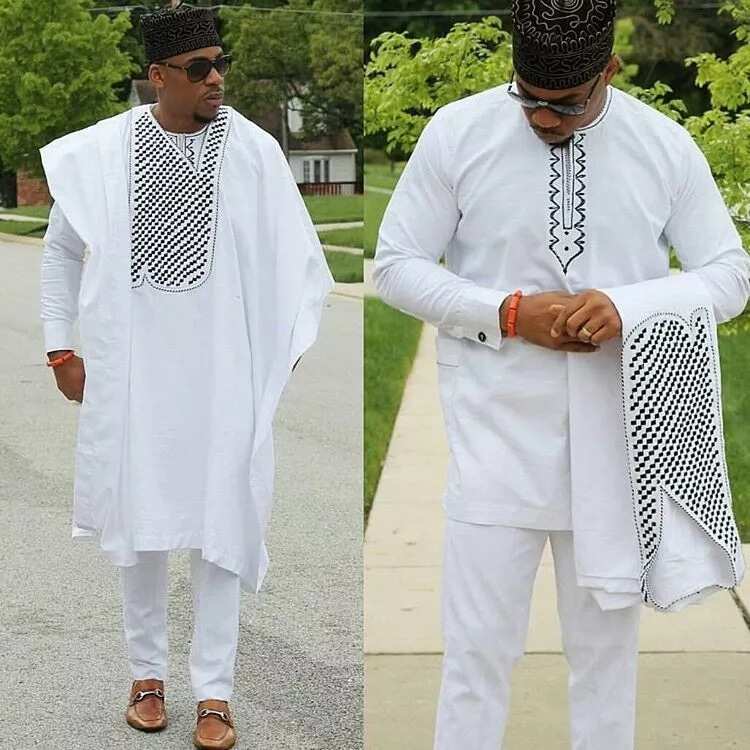 The tunic or undershirt in male Agbada models usually has straight or slightly fitted tailoring with long or short sleeves. In some images, the sleeves are pulled up to the elbow. Tunics with long sleeves often have cuffs like classic men's shirts. The neckline is round, as a rule.
Some models have a small incision from the neckline towards the chest for a more comfortable dressing, since the tunic is worn over the head. Such cut can also be buttoned.
The length of the male's white tunic can be completely different. It starts from the middle of the thigh and can reach even the middle of the shin. The most common variants are knee length or slightly lower.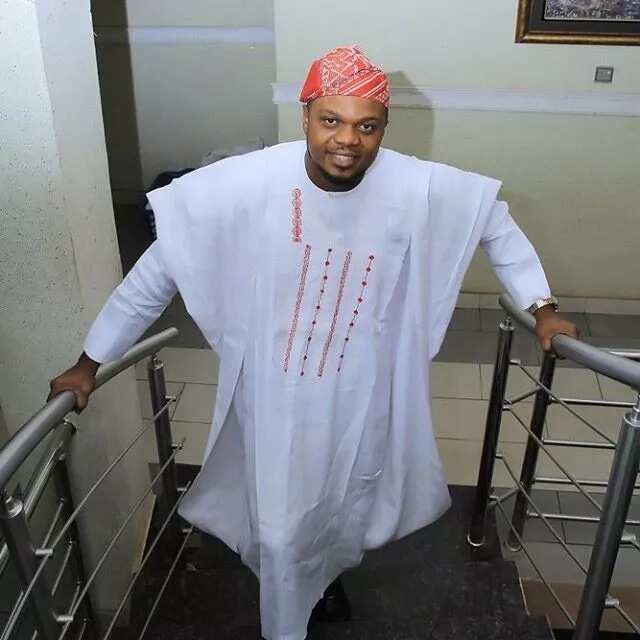 The robe in Agbada style is a rather large element of clothing. It's one-piece and has the shape of a rectangle with a cutout for a head. In its unfolded form, the robe resembles a large textile's rectangle. At the bottom, it's slightly fastened from the edges, forming something like a huge armhole on both sides.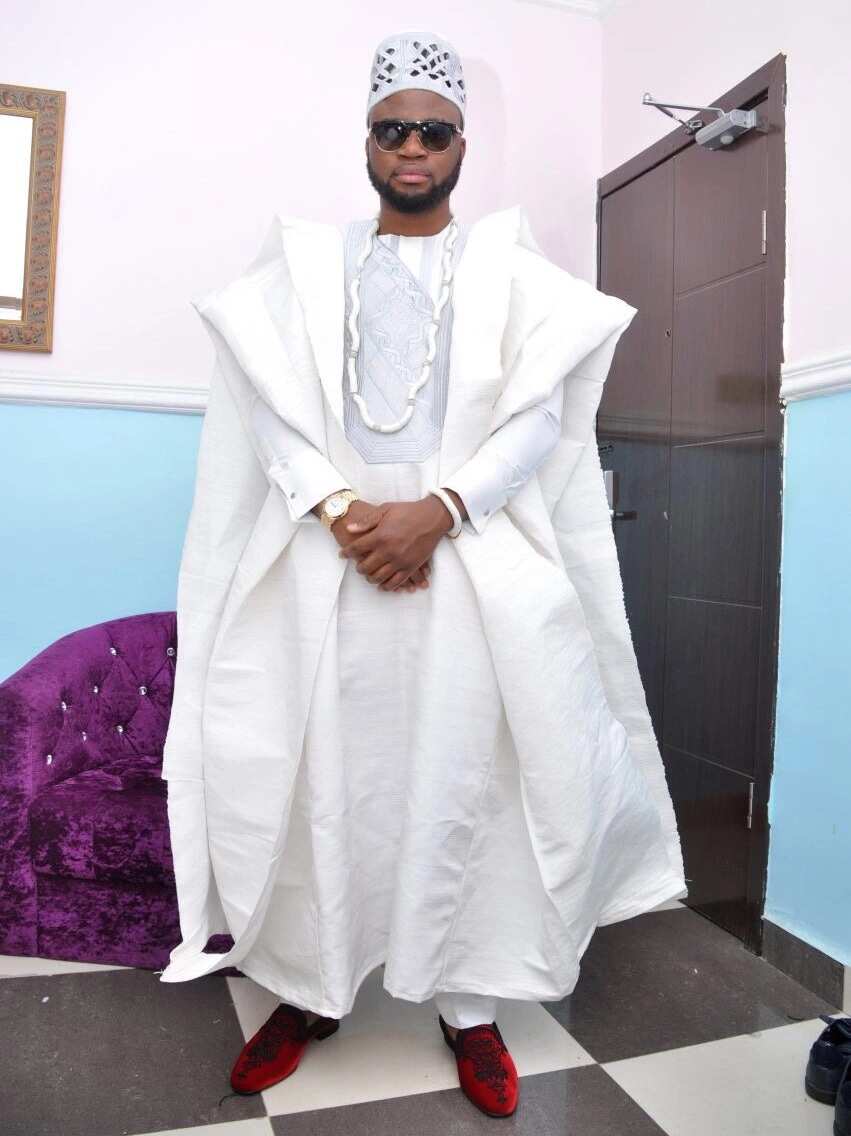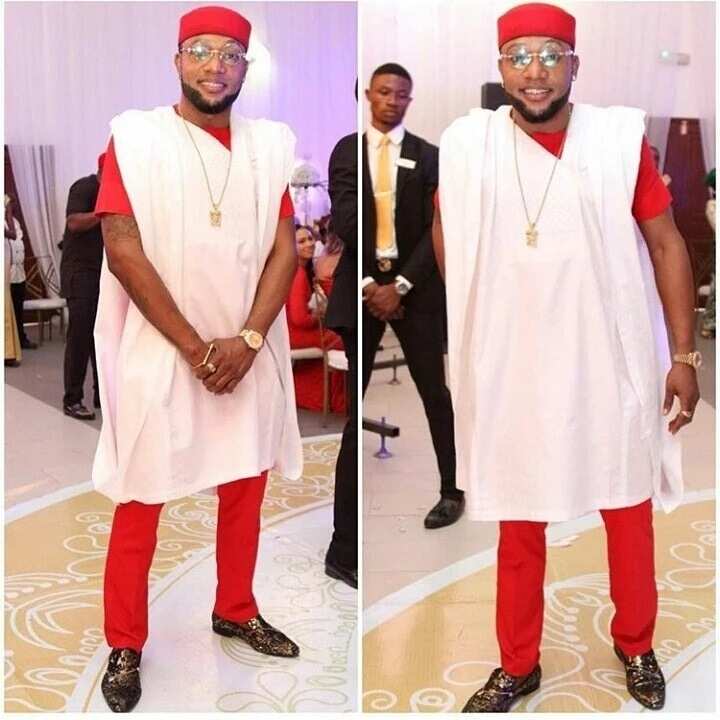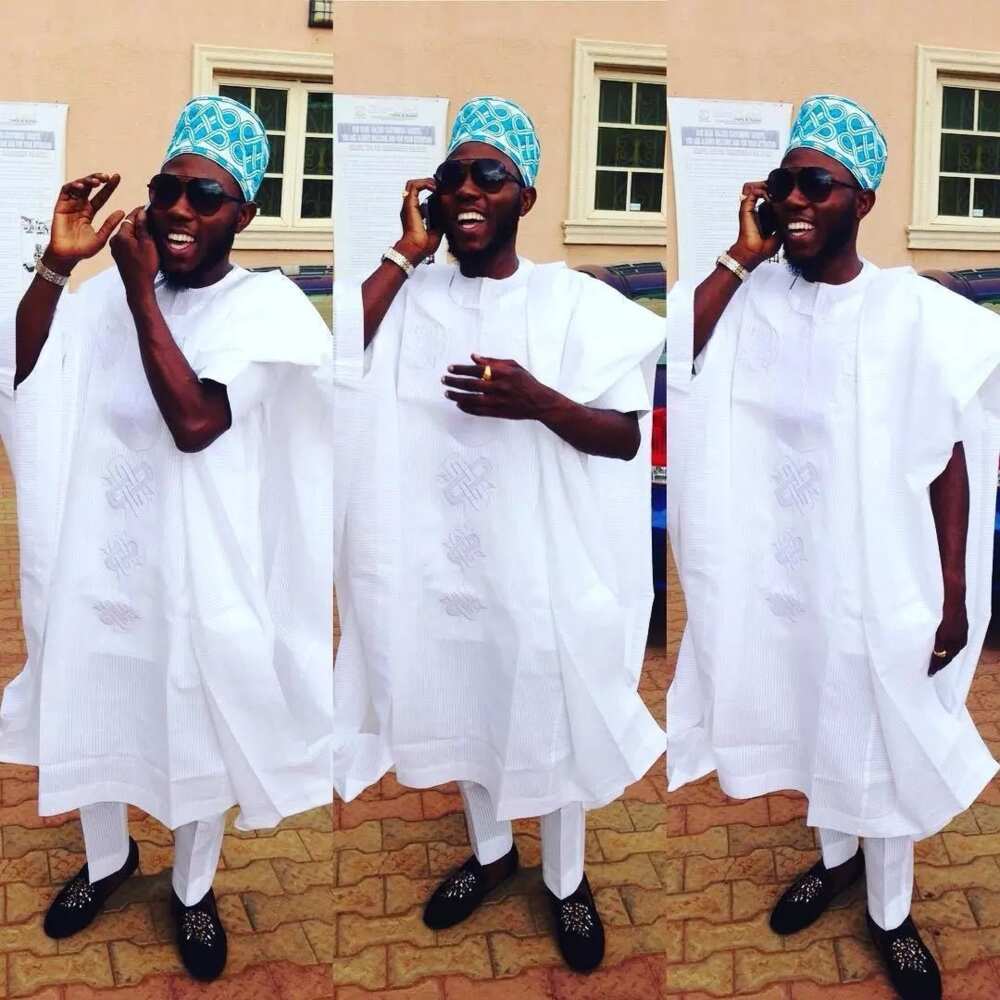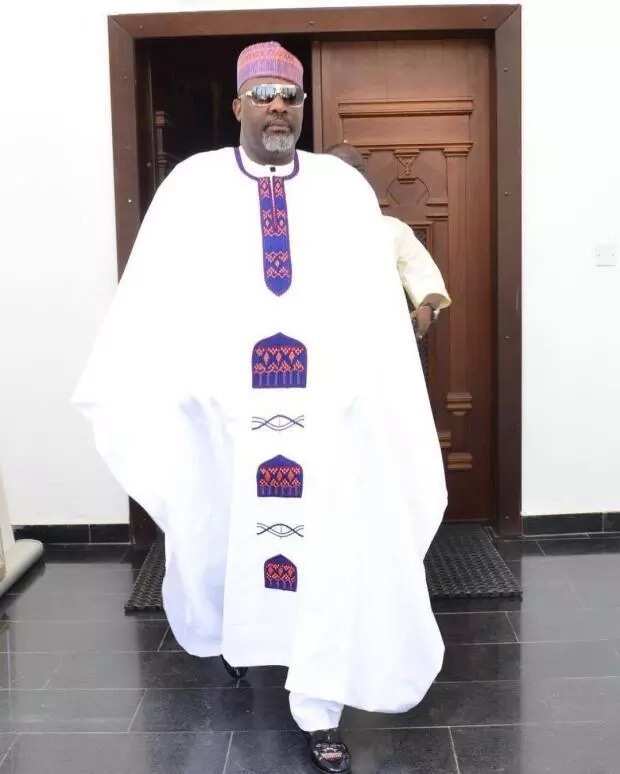 White Agbada embroidery designs
As for embroidery or ornament, they are made in traditional styles with ethnic African motives. The pictures are usually made as geometric ornaments of varying complexity or ornate patterns.
READ ALSO: Latest senator designs for couples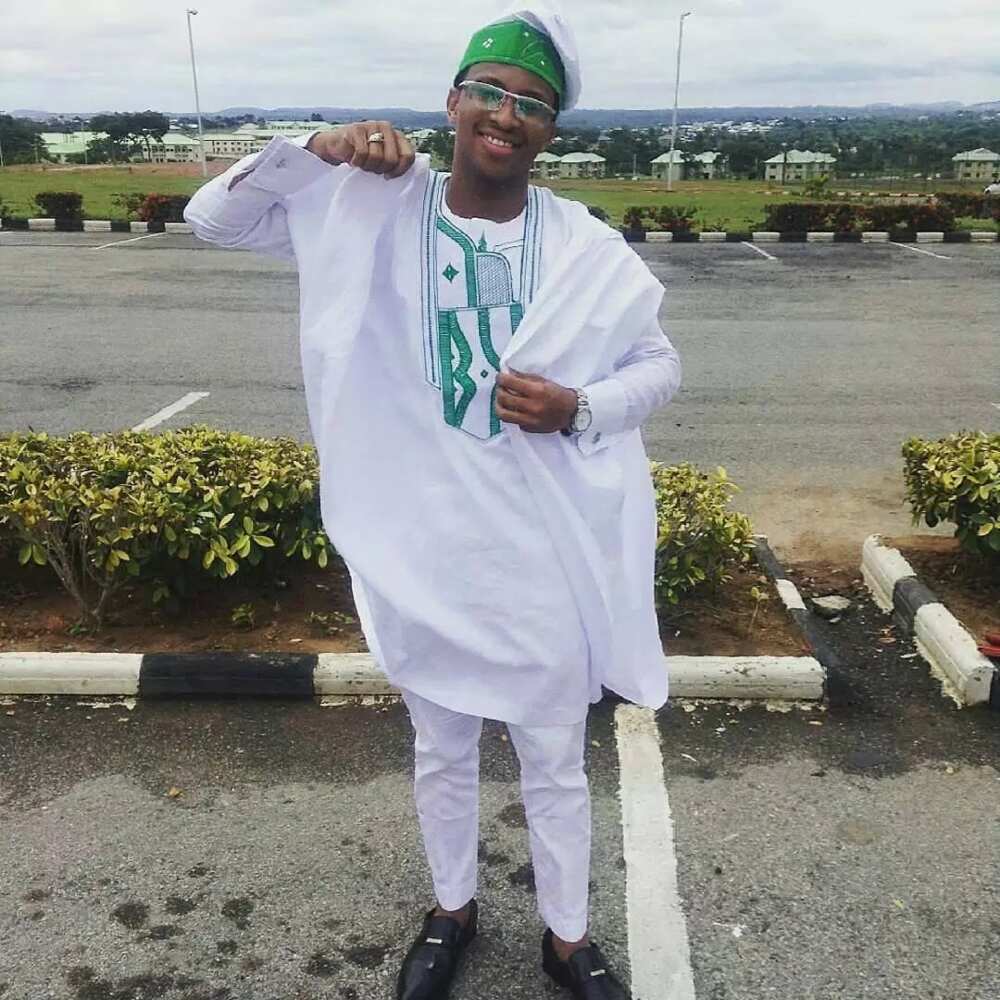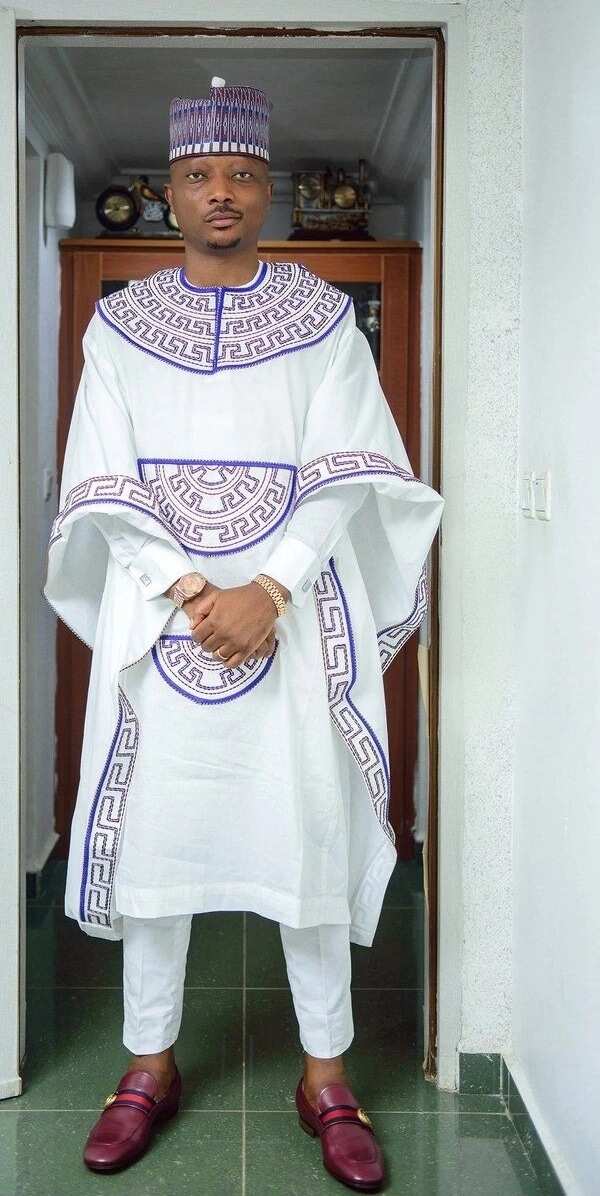 The pattern is symmetrical in most cases, but there are variations of the one-sided arrangement of the picture. Another variant of an ornament placing on fabric is a pattern in the form of a wide round collar, reaching almost to the shoulders. Usually, it's located as a semicircle in front.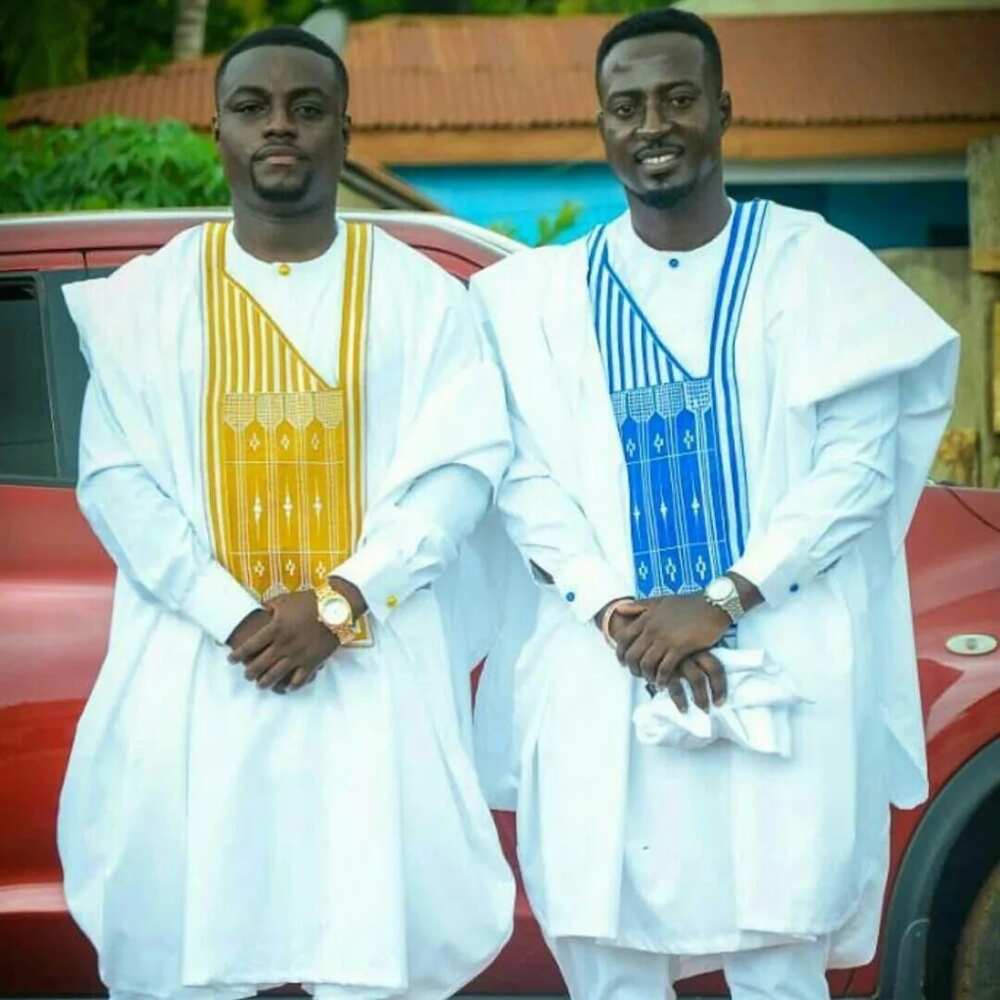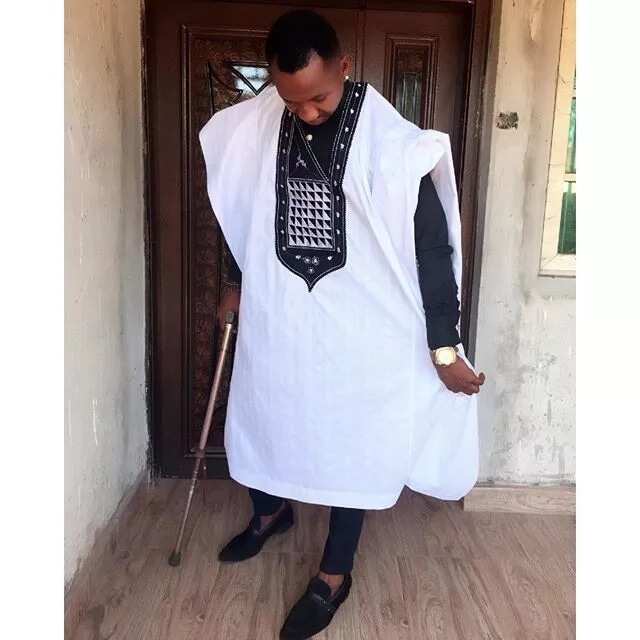 White Agbada styles with white embroidery are very elegant and sophisticated. Besides, there are many classic options for using gold and black embroidery.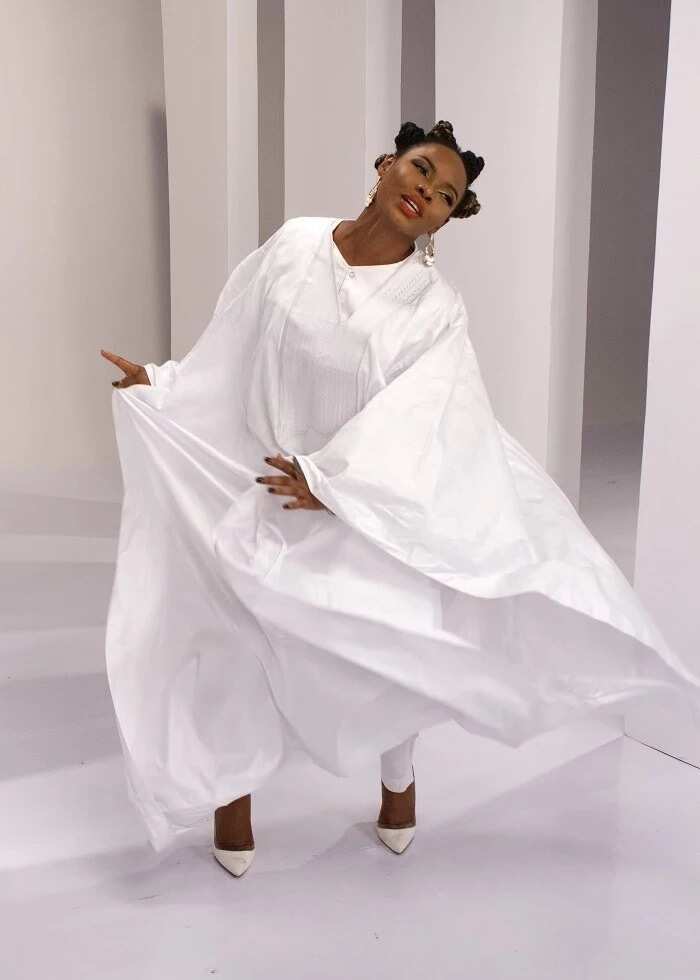 White Agbada styles for ladies to rock
And now let's go to the female's white Agbada styles. They mostly resemble male variants. True to say, women like more decorating options. Therefore, the number of embroidered elements is usually higher than in men's versions. And the colour scale of embroideries or ornaments is much wider.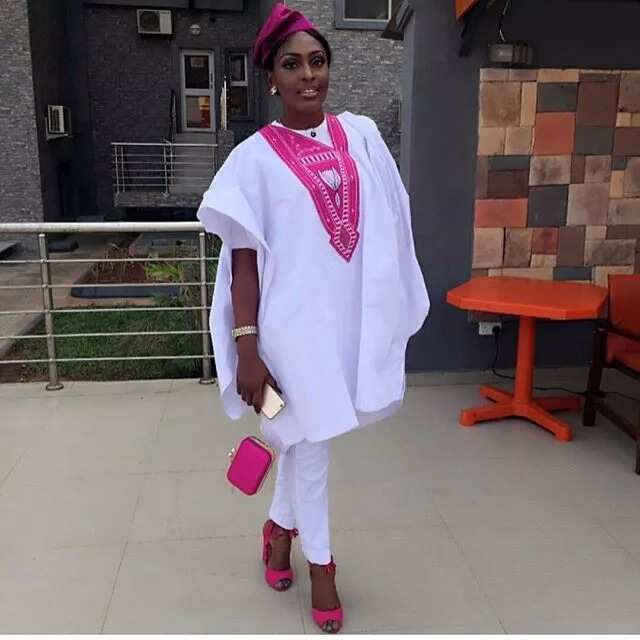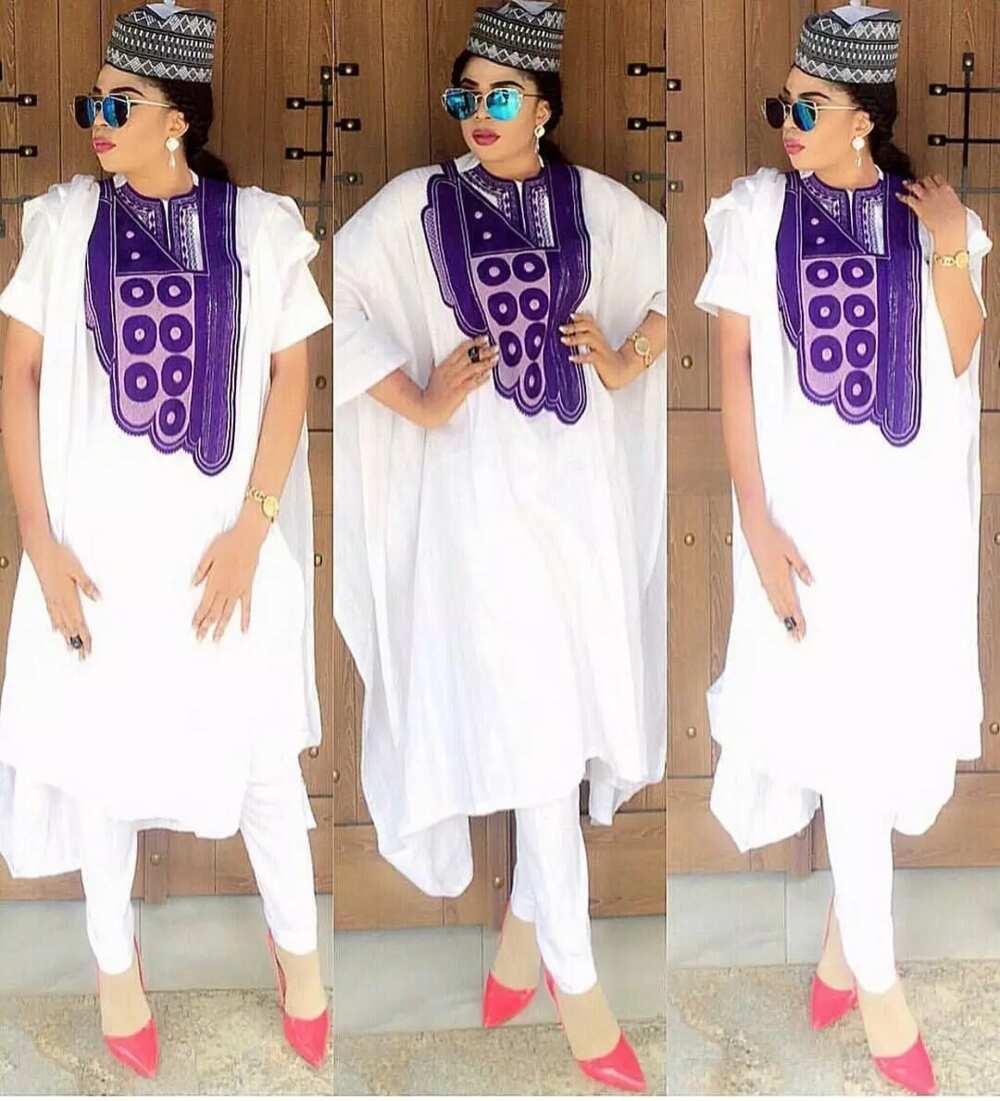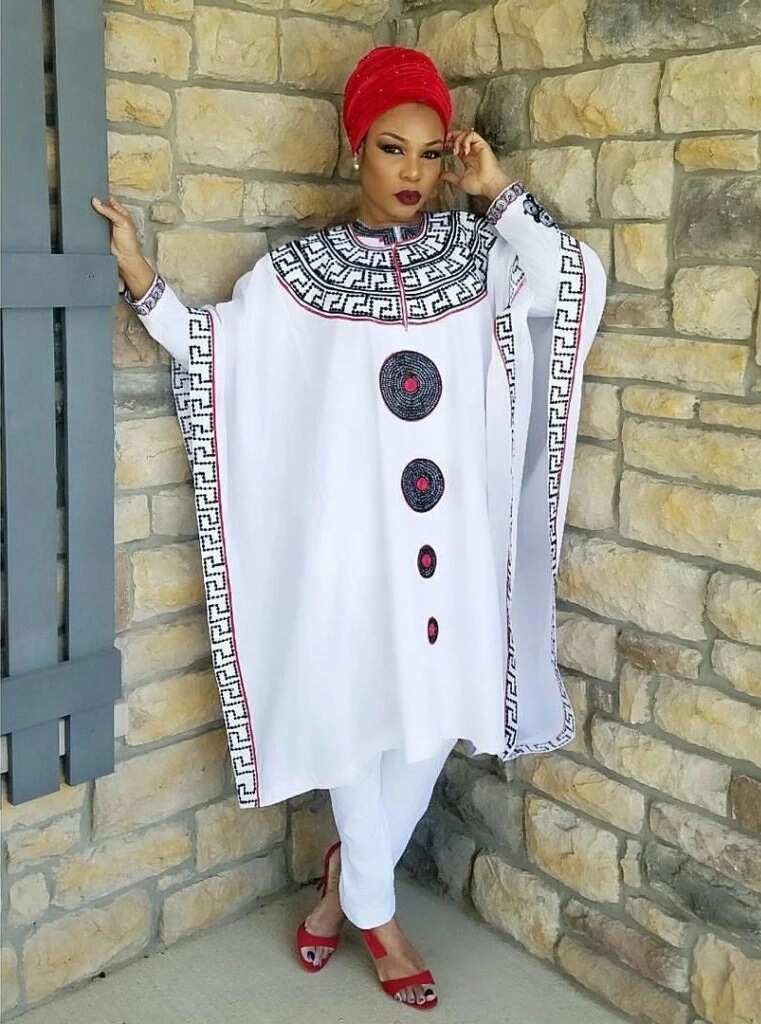 Nigerian ladies love bright colours, so among their items of white Agbada styles, you can find bright lilac or fuchsia embroidery. Also, there are combinations of several colours in the ornament, for example, red and black.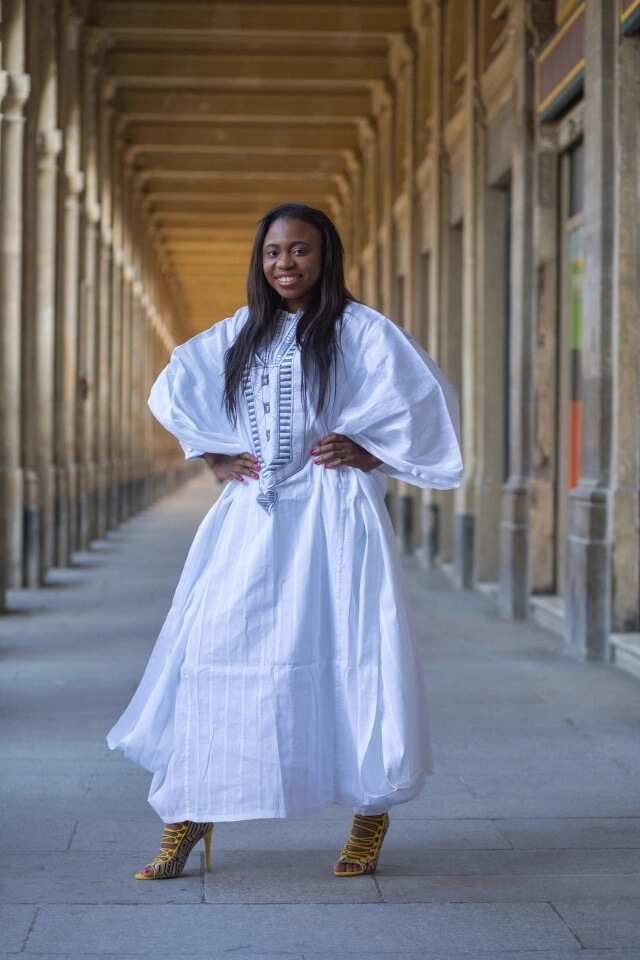 .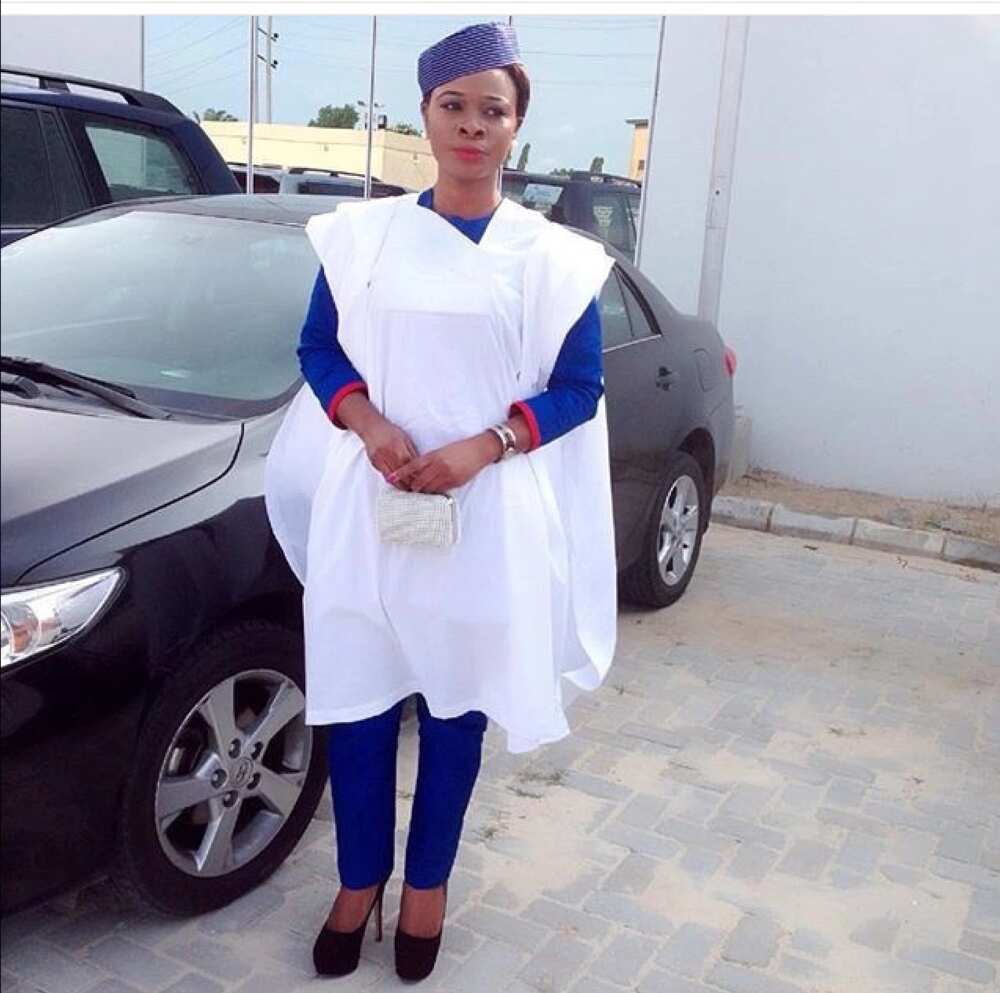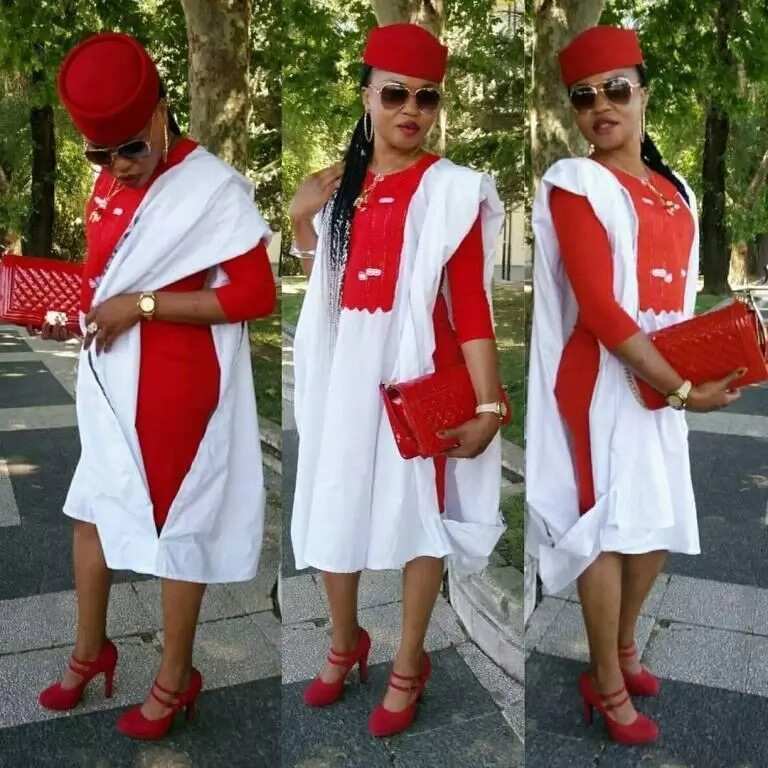 Moreover, women like experiments with styles and combine Agbada elements of different colours. For example, they wear blue trousers and with a white agbada or take white pants and tunic with a red agbada. It turns out a stunning image.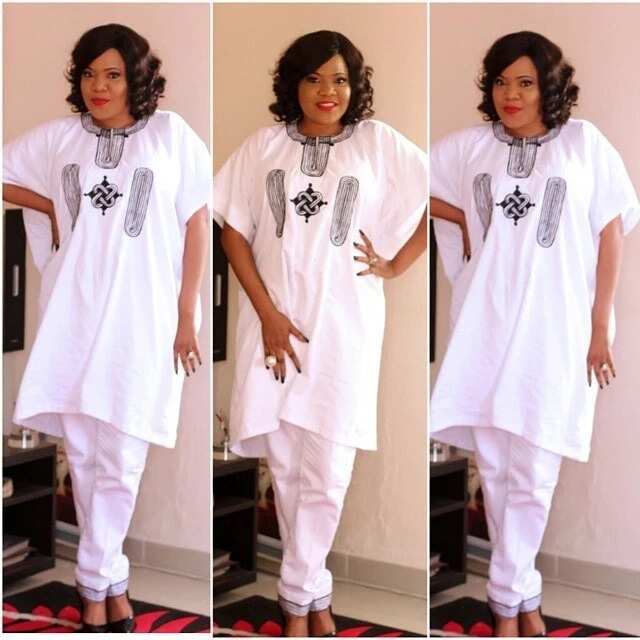 Agbada style outfits are suitable for almost all women.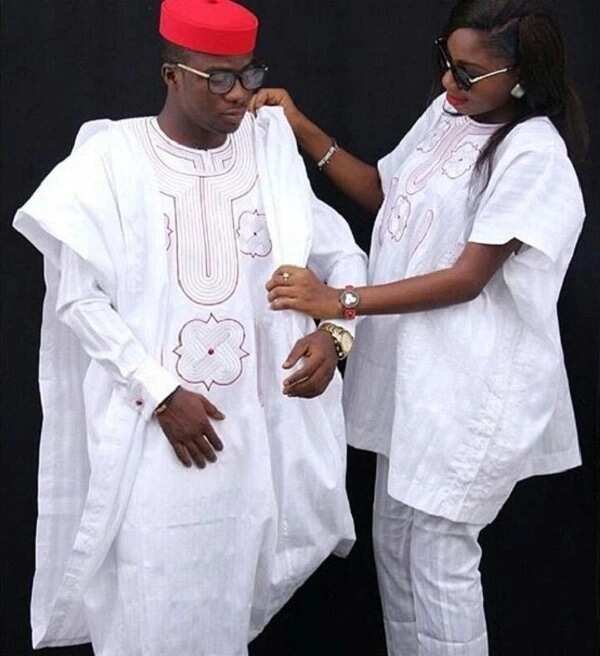 As you can see, both male and female Agbada styles look spectacular. And those Nigerians who wear latest Agbada designs make an indelible impression with their bright outfits. Traditional styles are on trend! Let's join now!
READ ALSO: Fashion in Nigerian traditional styles: latest tendencies of 2018
Source: Legit.ng