Top Nigerian bead necklace designs and patterns
Bead necklaces are a national pride of Nigeria. Many people like wearing them to the casual and formal events. Also, it is quite easy to make your own necklace that will give you a feeling of uniqueness. Nigerian beads are usually worn with traditional patterned clothing, but it can also be combined with modern designs. Checkout the latest bead necklace designs patterns you can rock this year!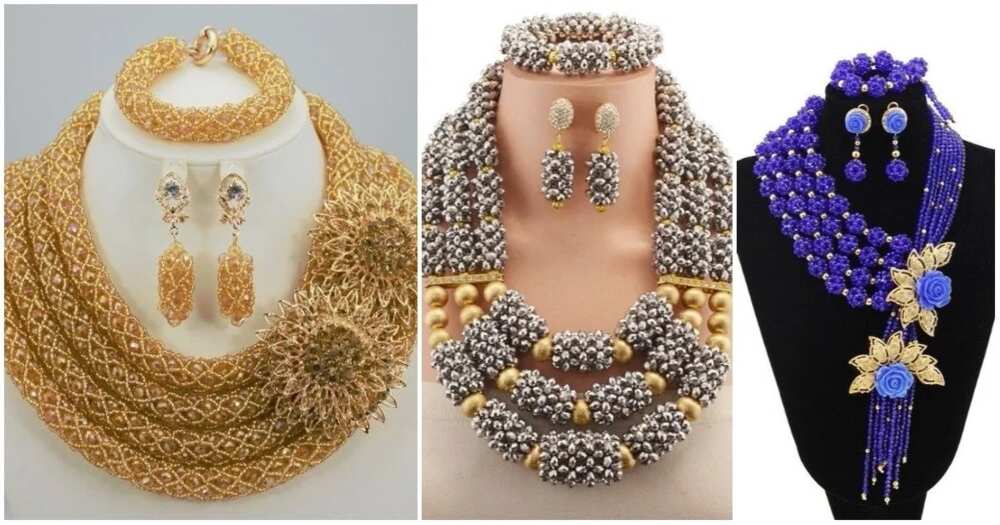 Nigerian fashion: how did beads become popular?
Beads have always been extremely popular among the Nigerian women, and they made special necklaces out of this material.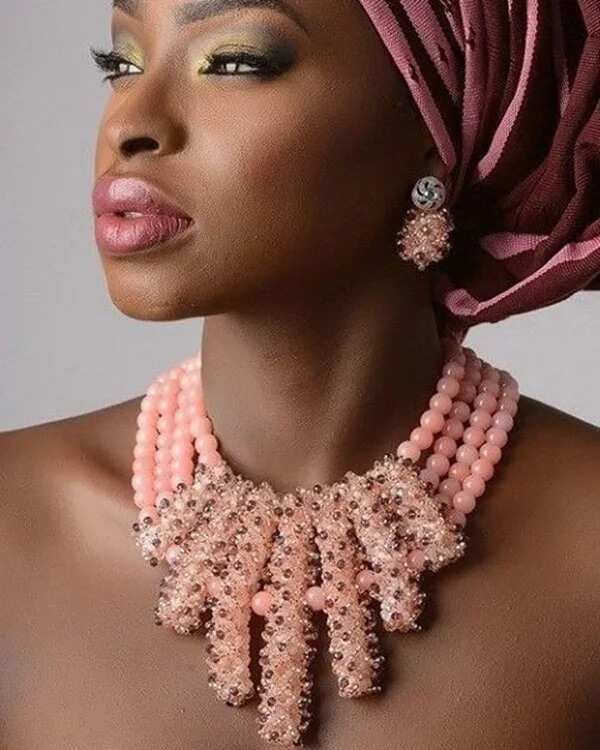 Latest bead designs focus on eye-captivating colours and combinations of different types of beads, starting from small u and ending with seashells. Bead designs primarily focus on latest trends and bright colors. Nigerians often choose coral beads, because it is a huge part of the culture – brides and grooms at the traditional weddings wear jewelry made of coral. But Nigerian traditional bead necklaces can also be made of other material.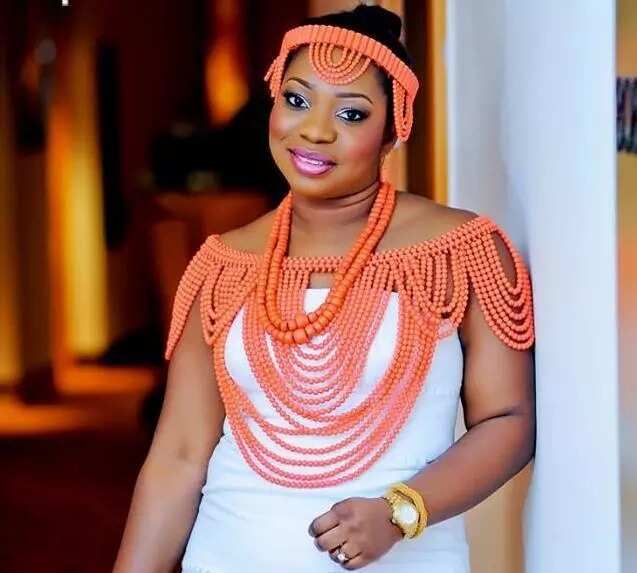 Beads are versatile, exotic, and can be worn basically with anything, starting from modern casual clothing and ending with elegant dresses. BeadS designs come in various colors, shapes, and dimensions. By the way, the beaded accessories in Nigeria have lately become more popular than the accessories made of gold and silver.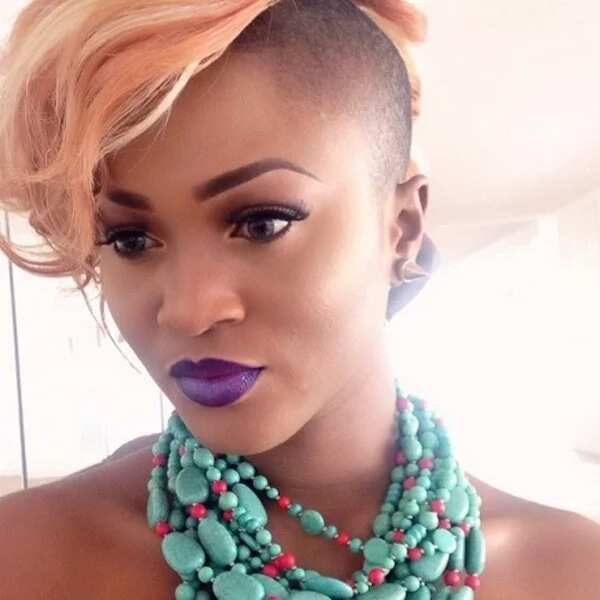 The uniqueness of African beads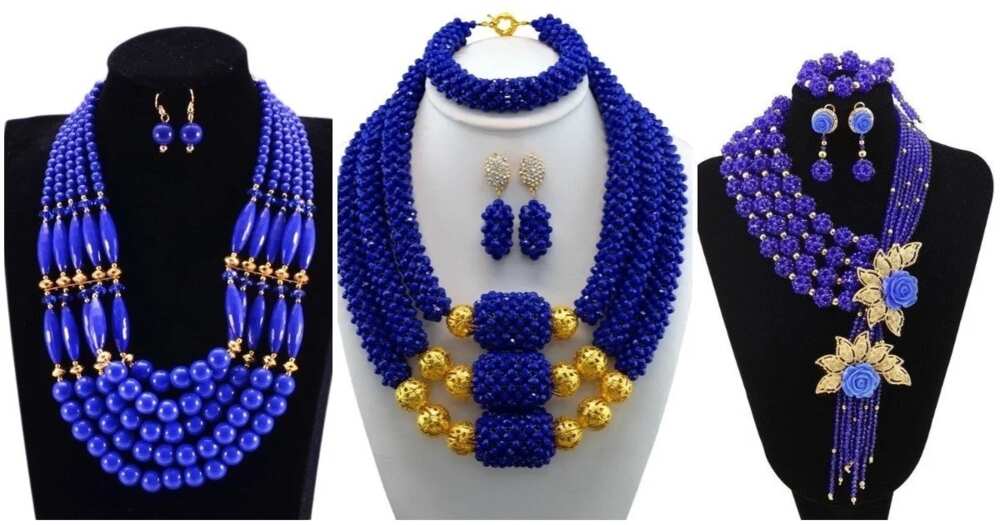 This season Nigerian ladies give their preference to the beads of blue, red, pink, yellow, silver, and gold colours. The last two are really universal and can be worn with an outfit of any colour.
READ ALSO: Nigerian bead making tutorials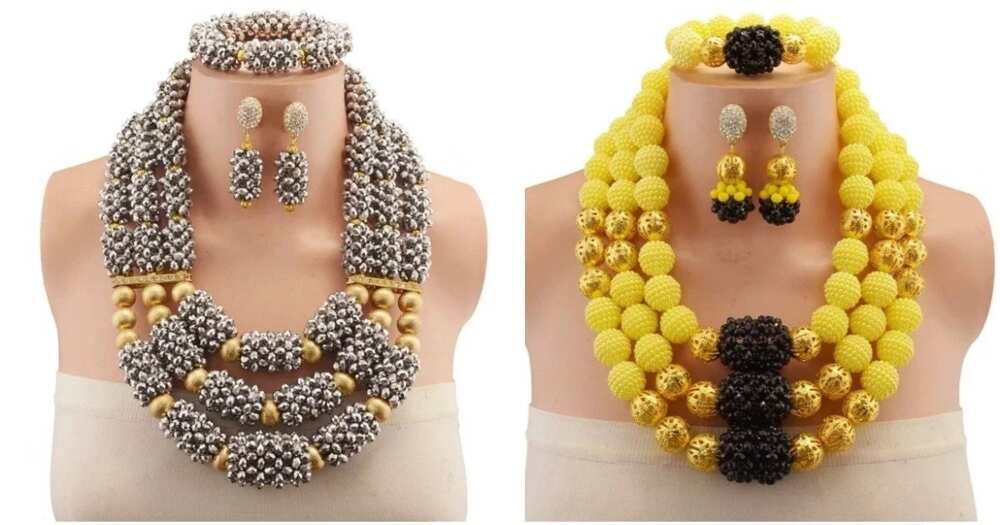 Modern bead designs in Nigeria
Just have a look at the latest designs of bead necklaces proposed by Itoro Okon and you will understand what we mean.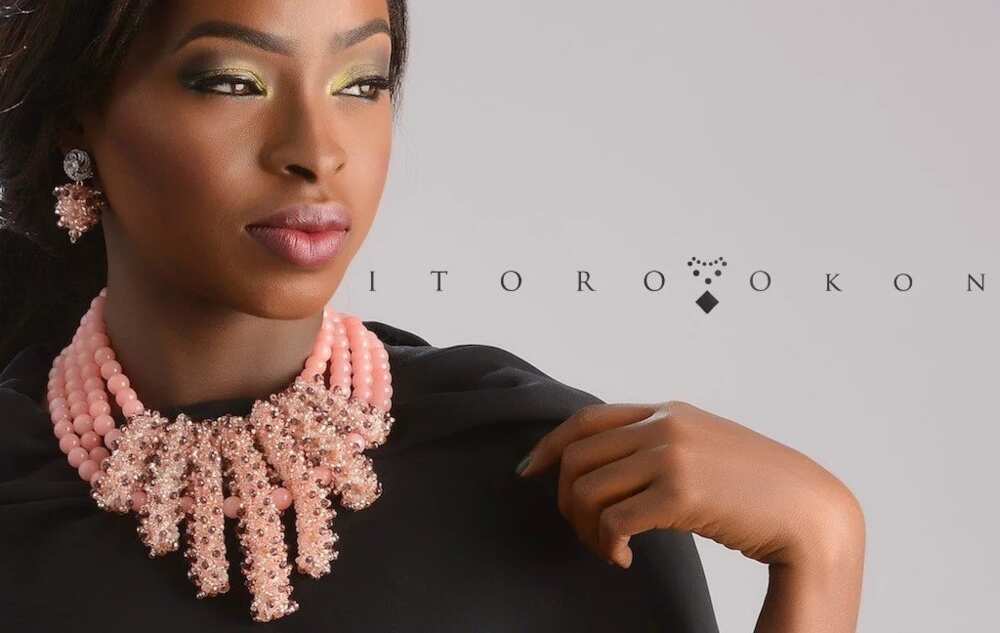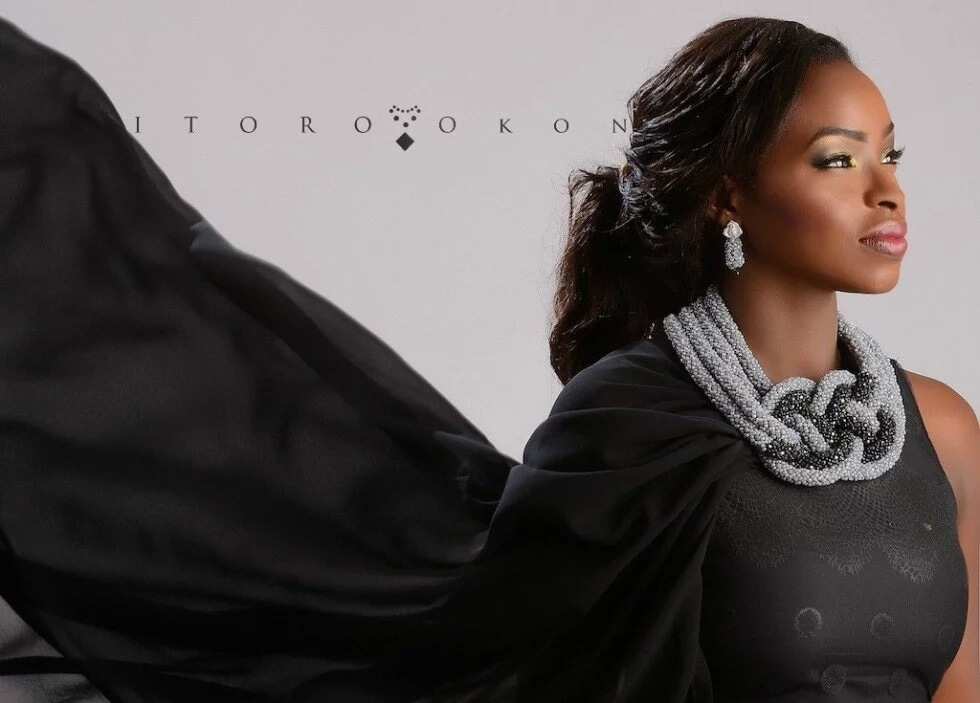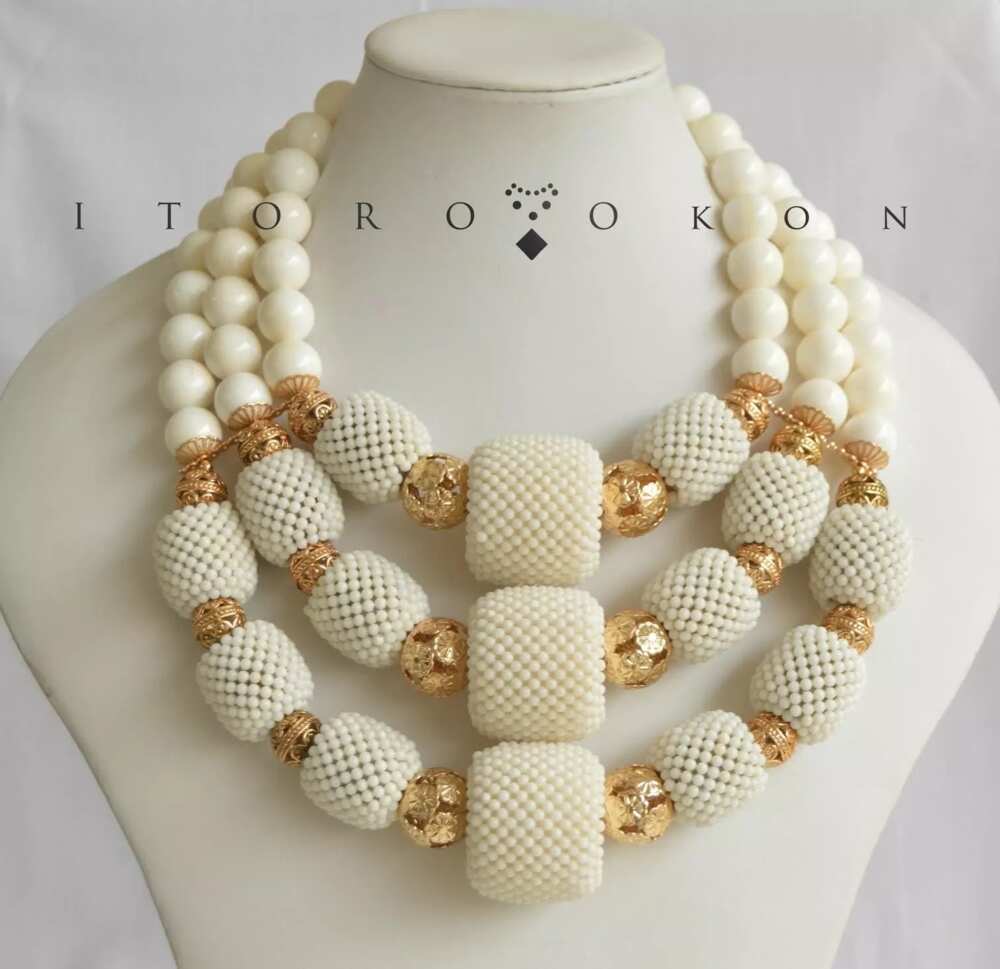 Below, you can see and read about some of the modern necklace styles that are relevant and fashionable, and choose your preferred one. Check these lovely African necklace designs!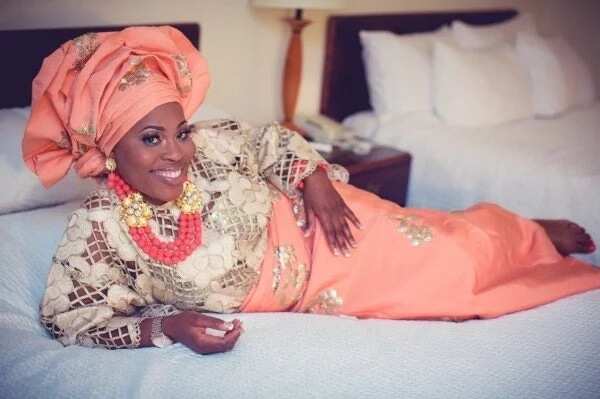 Quite often, Nigerian necklaces are massive and are made of big beads. There also are some more complicated designs, where smaller beads are combined with the larger ones.
Some women prefer delicate necklaces, which can also emphasize their stylishness and glamour.
Choosing colors for your bead necklaces is a whole art. There are so many colours palettes, and they are not limited only to a few choices. The proper selection of the necessary colors that will look great together is really important. For instance, usually, the bright neon color palettes look nice combined with each other, just as pastel tones which complement one another. This usually depends on personal preference and the whole purpose of your look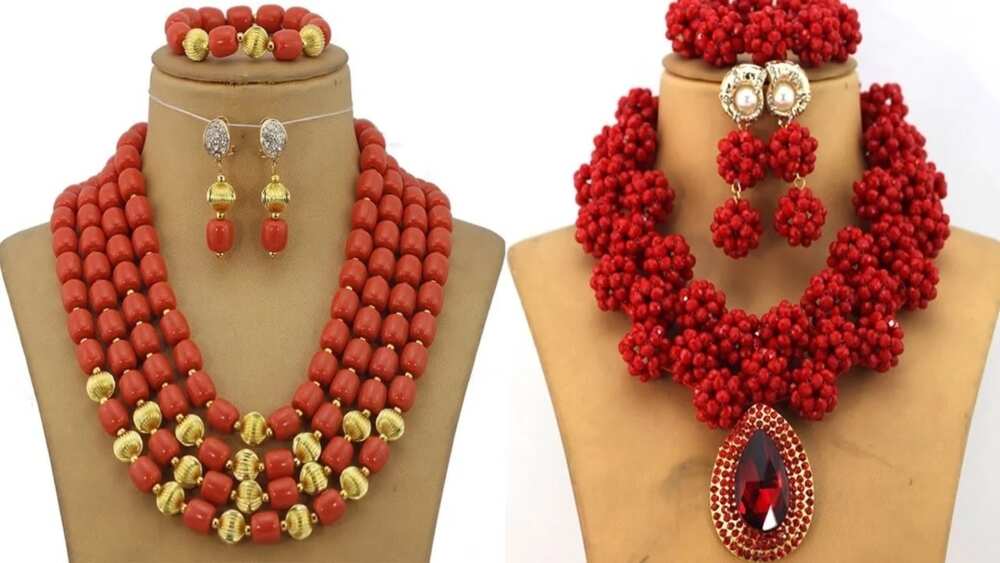 There are some combinations of colours that look especially good together, so you can choose the necklace and base your whole outfit on them. For example, yellow looks great with red, since they are the fire colors, and blue complements brown – they can symbolize sky and earth. There are some special tones that will make an accent on the beauty of your skin – ivory, milky-white, beige and mustard. These colours will look spectacular with basically everything. As we have already mentioned, golden colour is a universal and can complement any look and any attire.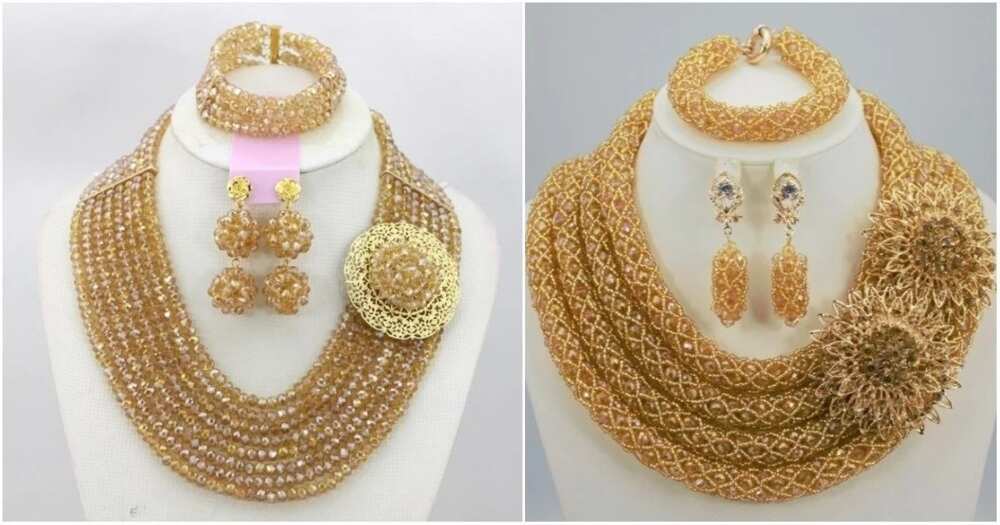 Shapes of beads can be different too, and if you thought they can only be shaped as a regular necklace, you were mistaken. The Nigerian ladies often wear collar necklaces, braided jewelry, patterned chokers, necklaces with flowers made of beads, bead strings, leaves and many other fashion choices.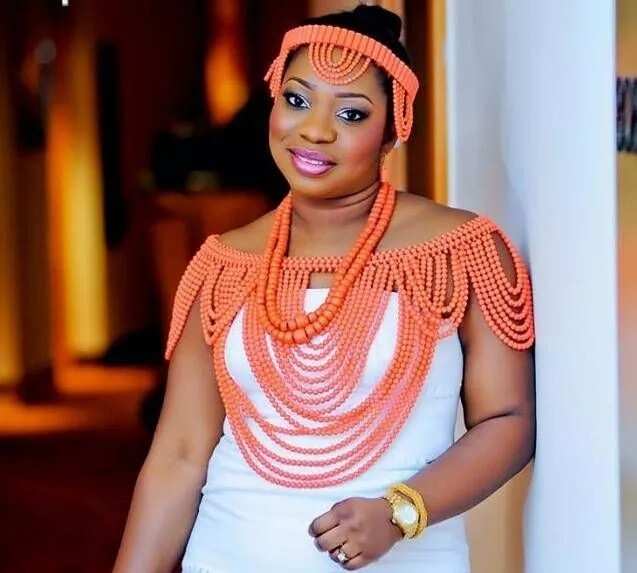 Usually, the choice of necklace depends on the general outfit. You should also be careful about the choice of other accessories, makeup, and of course clothes.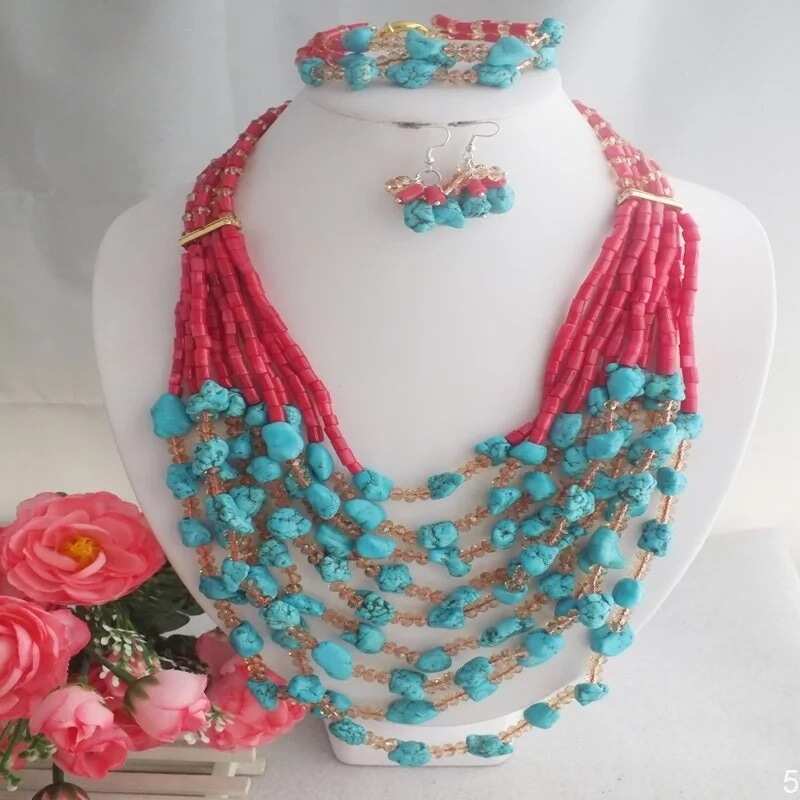 The ethnic necklaces are no less fashionable than the modern ones. If you choose the jewelry with ethnic motives, you will really stand out.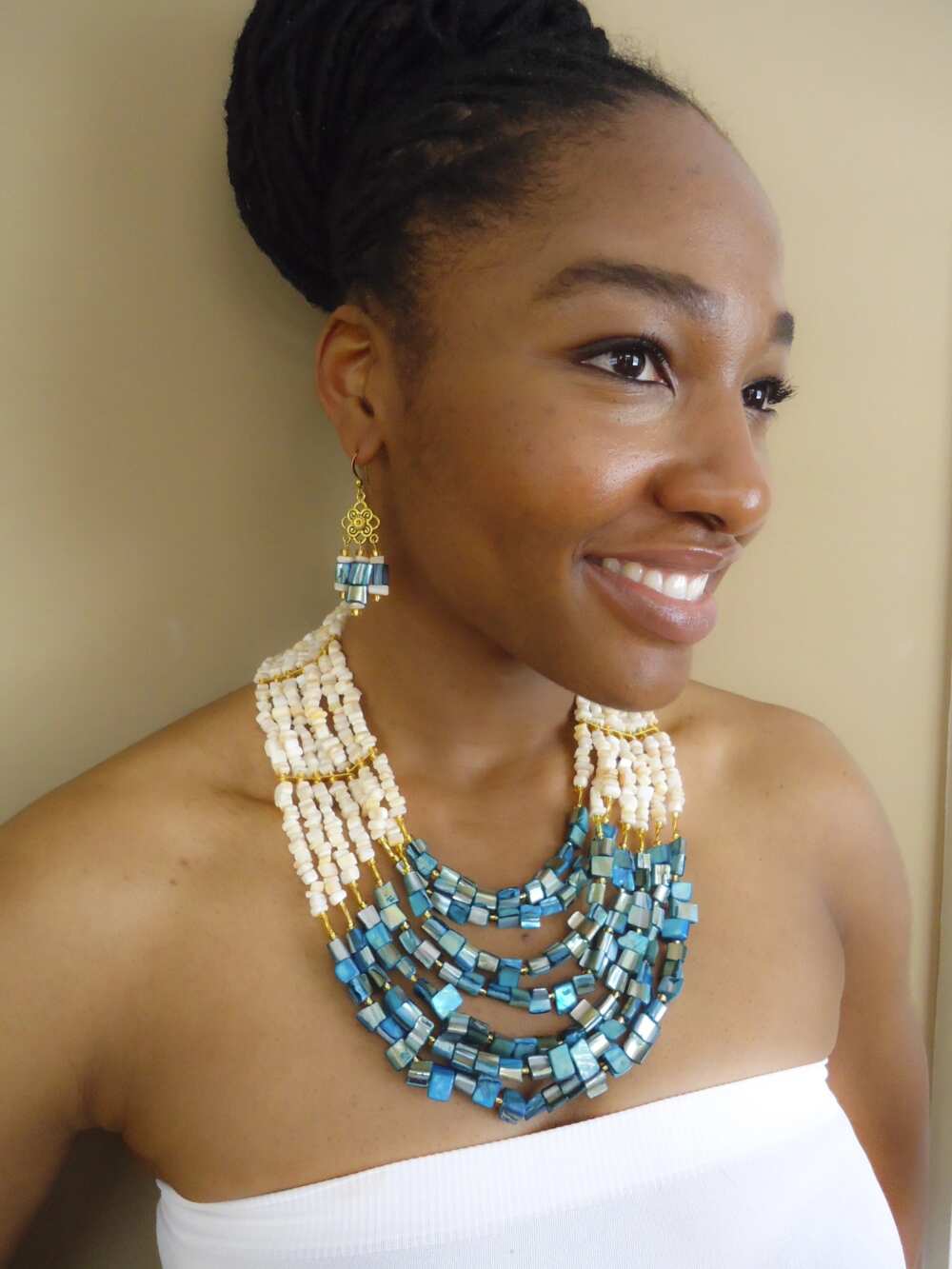 Beaded necklaces can be small or large, made of round, oval or rectangular beads. They can be colourful and vibrant, while they can also be pastel-toned and gentle-looking. But they all are a massive part of Nigerian culture, and every woman will shine brightly when she puts on these beaded necklace.
READ ALSO: How to pick the right jewelry to match your style
Source: Legit.ng