Top native styles on Bella Naija
Yes we get it, there are no party season in Nigeria, our parties are non-stop! "Owambes" happen every weekend. So, we know, you are interested in the top native styles in 2018. Well, its simple, all native styles are trendy this year! Whatever you can imagine from the native attire for both men and women is at the peak of the fashion. Go check out the latest native trends for 2018!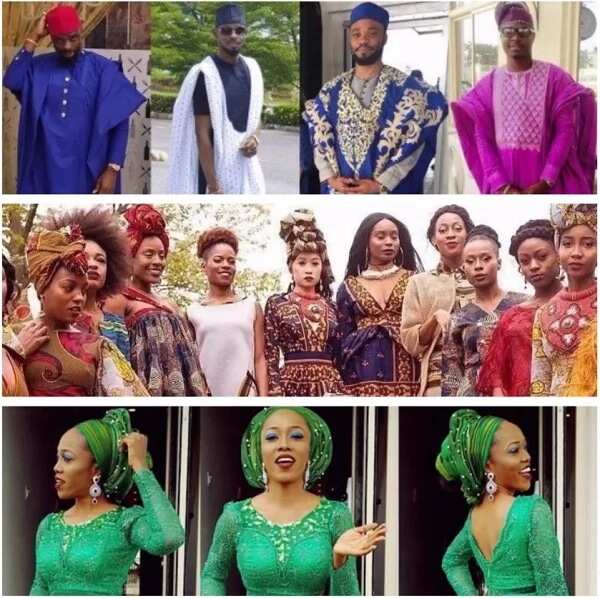 Why native attire?
In spite of all the conquers that have happened through the history of Nigeria, Nigerians have remained very close to their roots and original traditions. This is why even if you see a woman wearing a dress cut and tailored in a western manner, she will definitely have something of the native attire. It can be a couple of accessories, a lovely gele, or the very pattern of her clothes.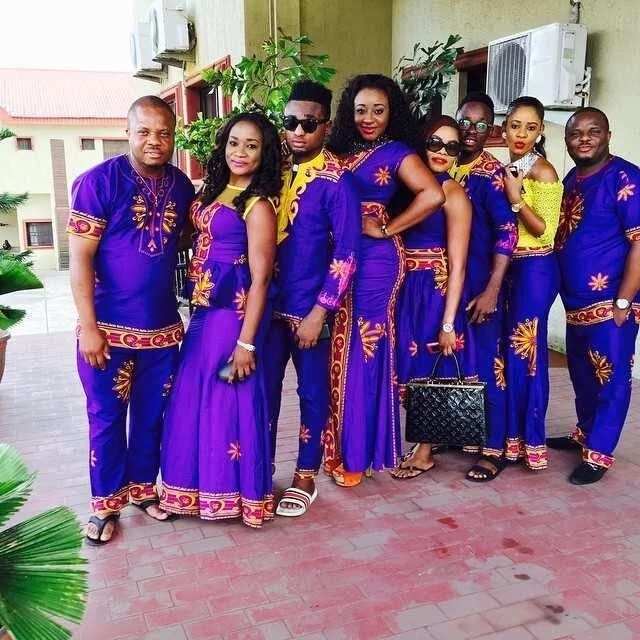 READ ALSO: Agbada styles for gentlemen and ladies to rock in 2018
Nigerian native attire styles are always popular because they are a never-ceasing source of inspiration. The colors, details, cuts, and meanings can give a lot to designers and trend-setters. This is how it happens that top Nigerian native styles quickly become popular abroad, far away from Africa as a whole. Yet, now, let's take a look at the styles and ideas that are suggested as the best outfit choice for 2018.
Bella Naija native styles for beautiful ladies
Ankara
This fabric with its sometimes tribal, sometimes modern but always bright and sunny patterns is a perfect choice for Nigerian beauties of all ages. The light cotton texture and vivid hues make this sort of fabric a great material for clothes and accessories. Adult women can use Ankara for long and short dresses, skirts, blouses and wonderful bright gele. Little fashionistas just love juicy colors and patterns of Ankara jumpsuits and loose comfortable frocks. It's a lovely trend when a mother and a daughter wear similar Ankara styles and patterns.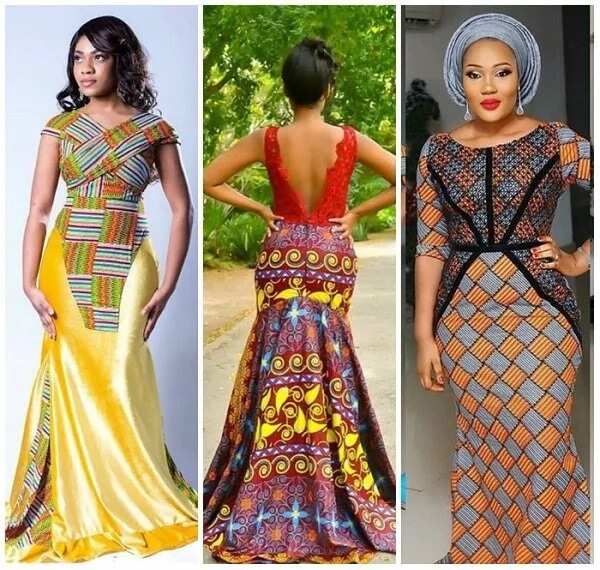 If you choose Ankara, pick out the colors that match your complexion and body type. If you are quite curvy but would like to look slimmer, give attention to darker colors without big dots or flowers. Give preference to single-color accessories if you are already wearing a patterned outfit.
Gele
Gele is one of the eternal top native styles for Nigerian ladies. You can wrap it in hundreds of possible ways, use different fabrics beginning with Ankara and ending with satin or silk, and wear them everywhere. Even though native Nigerian attire has been a choice for special occasions for many people and through many years.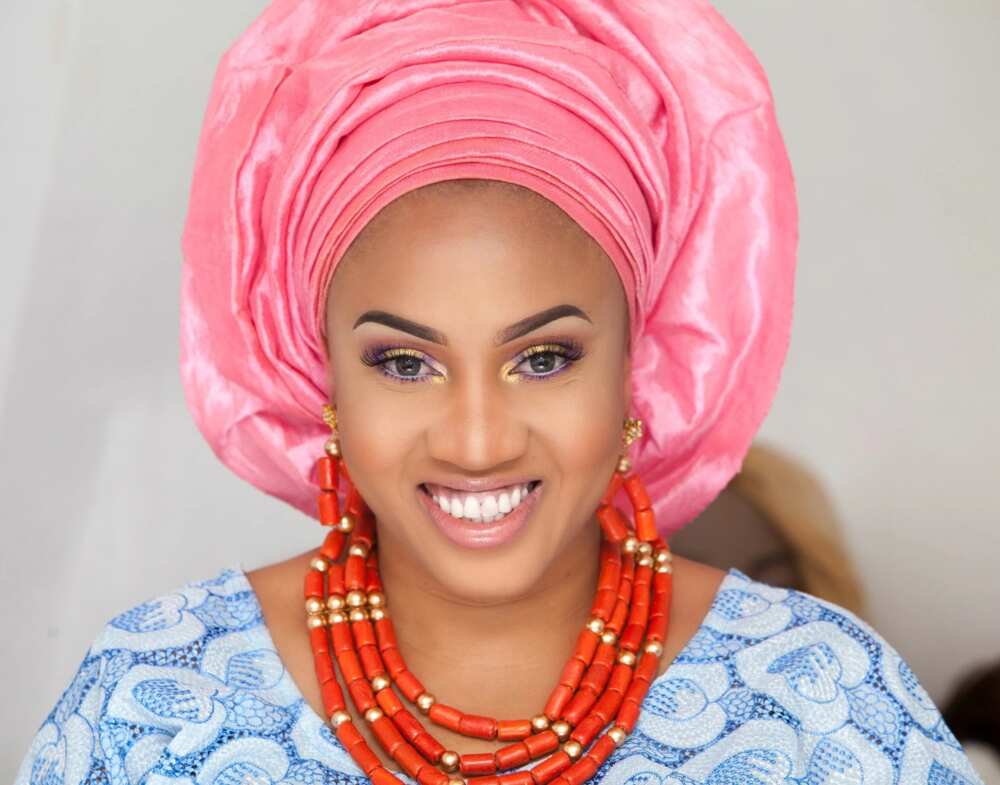 A peplum blouse
Such a cut seems to have been invented especially for Nigerian women with their fantastic body lines! A peplum blouse can emphasize the slenderness of a woman's waist and the curves of her hips better than anything else. Such blouses look great in any colors and fabrics. Have a peplum blouse made out of Ankara for weekends and a couple of single-color pastel ones for working days, and you will definitely rock the style!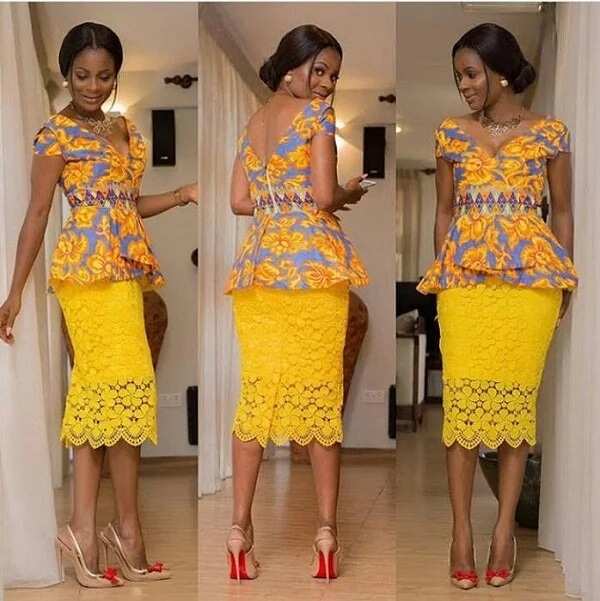 If you want to give a special accent to the waistline, wear a belt over the blouse.
George wrapper
Once upon a time, George textiles were a rare and expensive thing. Made out of cotton or silk, they were decorated with embroidery and lace. Not all women could afford such luxury. Today, wearing a George wrapper is easy, trendy and very lovely! Combine this piece of fabric with practically any top and be a star of any occasion!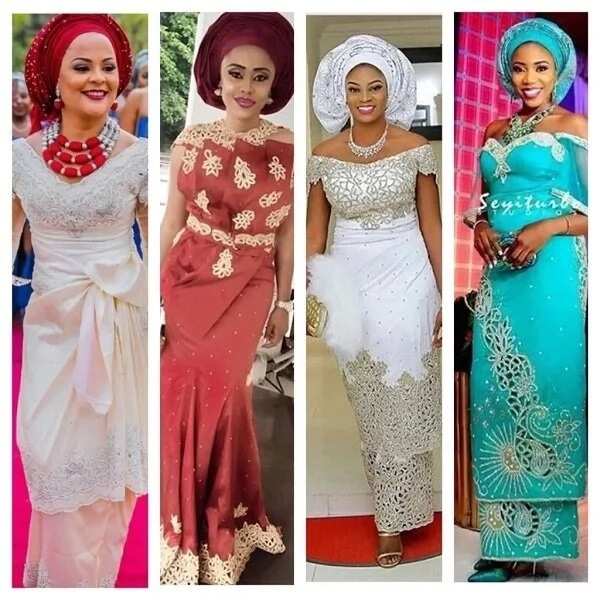 Traditional jewelry and other accessories
Nigerian jewelry and accessories are among Bella Naija top native trends. A big heavy necklace, multiple bracelets, pendants or earrings, head ties of different types – all this looks fresh, bright, attractive and very stylish. So, if you want to be really fashionable this year, sport native!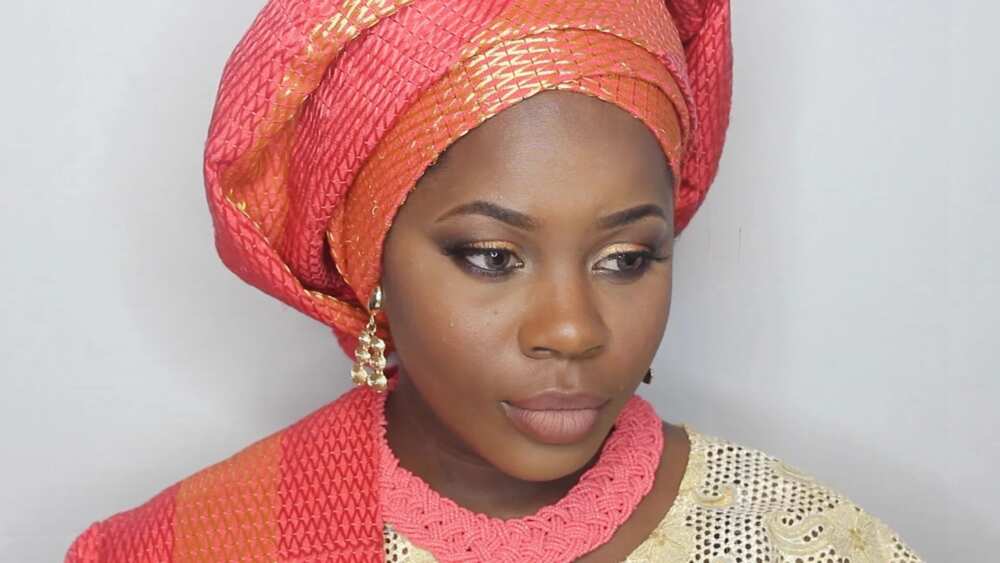 Men's Bella Naija latest native styles in Nigeria
Some may say that men are not that devoted to the beauty of their clothes as women. In fact, they are.
Dashiki
This amazing shirt is a perfect pair for both formal pants and jeans. Its bright decorations around the collar and on the bottom, the loose cut and comfortable shape make it a perfect choice for a man who wants to feel snug and look stylish and attractive in any situation. Darker colors look slightly more suitable for evenings and special occasions while bright hues like yellow or turquoise are a wonderful option for informal everyday wear.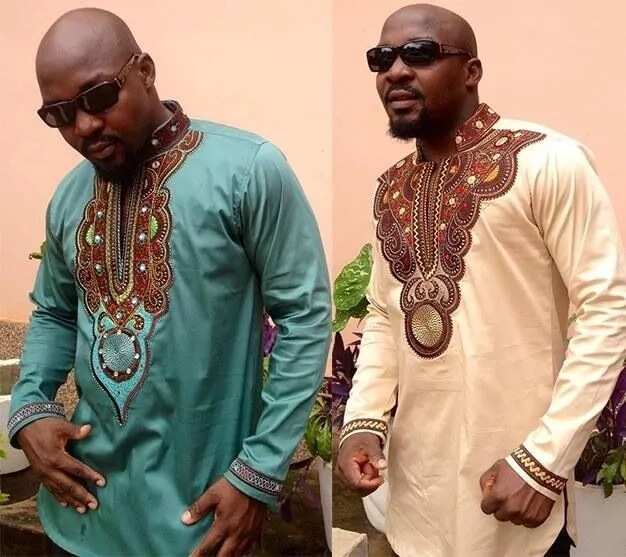 Grand boubou
There's no better formal attire for an Islamic Nigerian man than a single-colored grand boubou. The fitting-up pants paired with herring shoes will emphasize the strength of legs while the loose gown worn over a shirt will give a touch of freedom, comfort, and style. Such an outfit looks especially stylish when it's decorated with a minimum of details. For instance, a patch of embroidery on the chest part of the gown will be enough to attract attention and create the sense of freshness.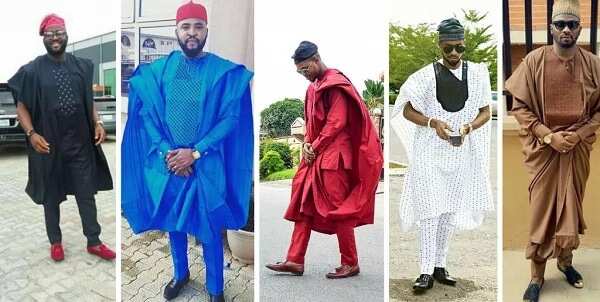 Kufi
A kufi cap can be a lovely detail of a formal attire that consists of the grand boubou. A kufi of a matching color and cut in a crown style can be a great accent for your entire look.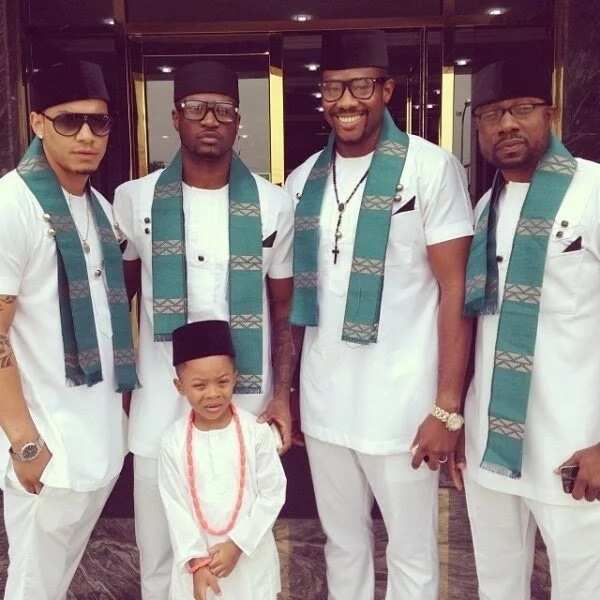 Wearing native styles is always great. They look lovely when they are worn with modern items like jeans or dresses. They look even more lovely when they are worn as they are, as an outfit for a very special occasion.
If you are still in two minds about wearing native or if you can't decide what to choose, trust the choice to the already selected Bella Naija top styles. Just pick out something that you like from the available pictures and reproduce it in your own everyday life. Such a new look will definitely collect only positive feedback.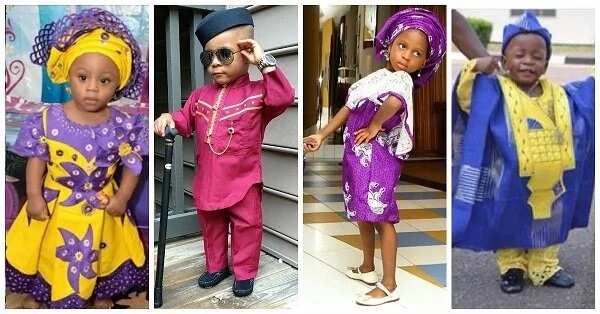 It's also very important to help children understand that native styles are beautiful and that it's an honor to be able to wear them. Developing their artistic taste in such a way, parents will simultaneously bring them up with a feeling that their native traditions and customs in clothes look much brighter than borrowed fashions.
Wear native, be on top of the trends!
READ ALSO: Latest fashion styles in Nigeria 2017-2018
Source: Legit.ng