GOtv: Problems and solutions
GOtv is possibly one of the best pay-TV services on the Nigerian market, but it still causes a lot of problems. Anyone who has ever used GOtv has inevitably run into one of the decoder malfunctions or irritating error codes. If you are one of these people, and you do not know what to do, continue reading below to find out the solutions to your GOtv problems.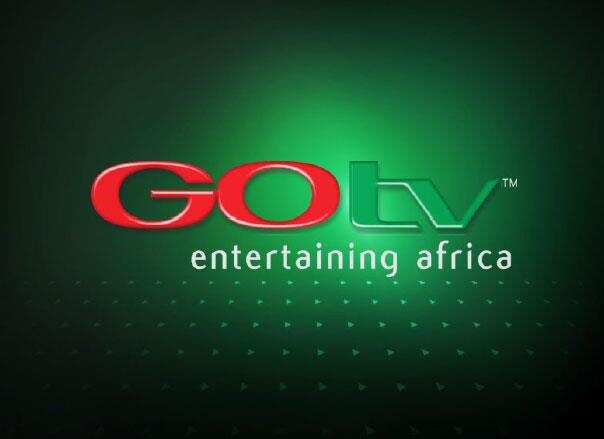 Here is a guide on how to clear those common GOtv errors.
How to recharge GOtv
If we were living in the "good old days," in order to recharge your GOtv you would have to walk to the nearest Multichoice branch available in your area. Next, you would have to wait in line and only then would you be able to pay.
Thankfully, we live in the Internet era, and you have the option of choosing one of ten methods to recharge GOtv.
Below, you will find a detailed step-by-step guide for three of the most popular ways of paying for your GOtv subscription.
1. How to recharge GOtv with Quickteller
Turn your decoder on
Go to the Quickteller official website, click on "Pay Bills". Select "Cable TV" and choose the GOtv option.
Input your email or mobile number, IUC number, then select the package you would like to pay for.
Click "Continue".
Enter the GOtv subscriber's name and confirm that your IUC number was filled correctly.
Click "Pay" and click on your debit card type i.e. Interswitch, Verve or MasterCard.
Enter your card details i.e. card number and expiry date as inscribed on your debit card, and then enter your 4 digit PIN.
Click "Pay" once, the transaction has been completed and your account is credited, your viewing will be restored.
2. How to recharge GOtv with eTranzact
To pay on mobile:
Simply dial *389*9*smartcardnumber# then follow the prompts.
To pay online, on the GOTV website:
Select Country, input specific Smart card number and click on the "Verify" icon.
Click "View Balance and Pay" to proceed to the payment summary page showing date and amount due for payment.
Click "Pay" to proceed to the Payment Subscription page showing Account Holder's details.
Select eTranzact Payment Option and select BankIT.
Input Bank account number and select preferred Bank.
Generate a 6-digit passcode and submit details.
Dial *389*00# with phone number registered with the nominated Bank to receive an OTP.
Input the OTP in the space provided and click "Pay".
A Payment Response stating the details of the transaction is then received, indicating successful payment.
3. How to recharge GOtv with GlobalPAY
First, visit the GOtv pay page and log in to your account.
Click the GlobalPAY option.
Type in all the necessary details.
Press the "Complete Payment" button.
Next, you will be redirected to the GlobalPAY official website.
Choose your card type and fill in the details before clicking "Pay".
You will find yourself back on the GOtv Eazy page.
Those are the three most common ways to recharge your account, but there are also numerous other options which include PAGA e-Pay, Eazy Money, PayU, Stanbic Mobile, Zenith Bank Internet banking and Baxi Box.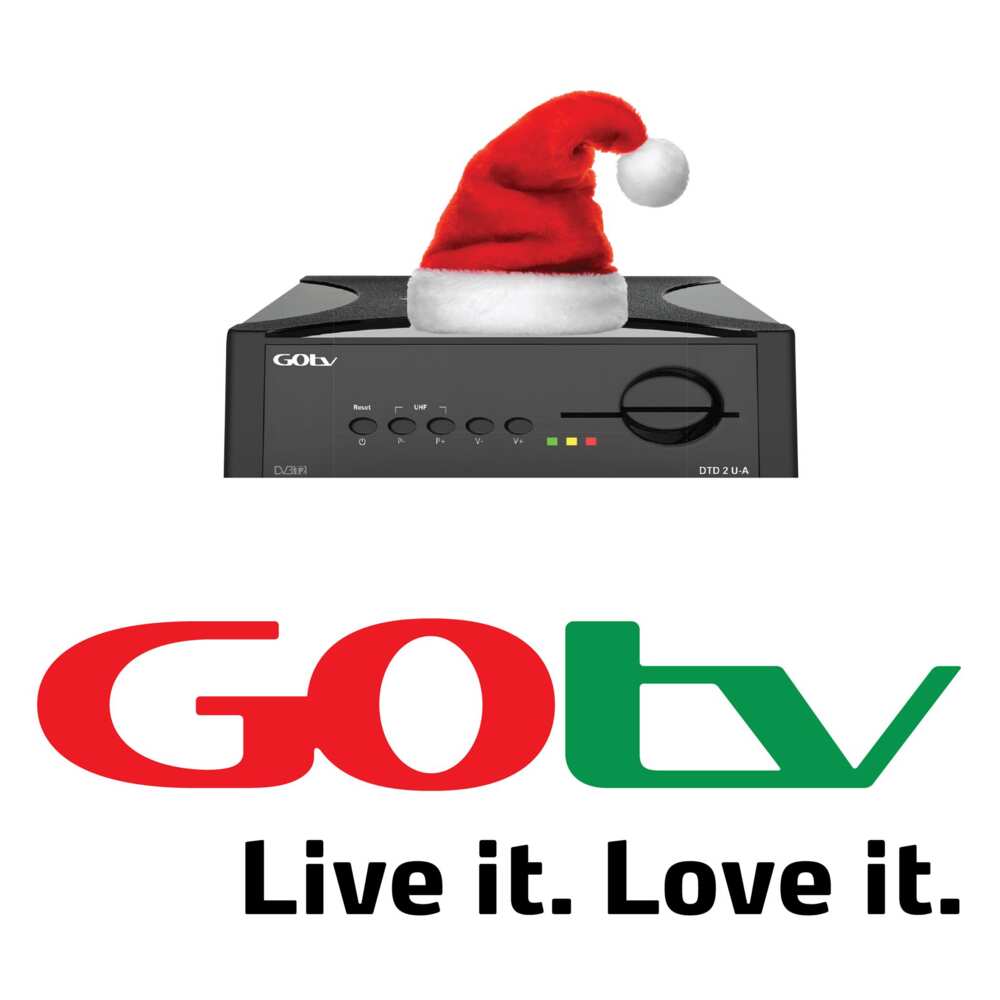 GOtv decoder problems
One of the most common GOtv decoder problems that people have after they have recharged their subscription is the Smart card Error. It usually occurs if you have not used the service for a while. To solve this problem, take the card out and clean it with a tissue before putting it back in. Repeat this process if necessary.
The other two annoying problems are the "No Signal" and "No Service" errors. If you receive the former, be sure to check your antenna. And if you see the "No Service" message and your antenna is in good condition, then the source of the problem lies in the power pack or something happened on the provider's end.
Tip: Always hold your antenna outdoors to have a better signal.
Another recurring problem is when your GOtv decoder gets stuck, and you cannot switch between channels. In this case, turn off the decoder and turn it on while holding the P+ button.
When you see a green light, let go of the P+ button and when it stops flashing, press the P- two times and then P+ again twice.
This sequence will set in motion the auto-reset function of your recorder. Next, press the "OK" button on the first installation screen and follow the steps written on the screen.
How to clear error code on GOtv
"Error E016" - if you have ever forgotten to prolong your subscription before it expired, you are quite familiar with this message.
"Well, I have already paid for my expired subscription, but I still have the E16 Error, what do I do know?" That's a common question coming from someone still new to the irritating quirks of the GOtv system. Lucky for you, we have three answers to this dilemma.
To clear the E016 Error code send the following message "RESET IUC" to 4688.
Go to the GOtvNigeria website. Click on "Eazy Self Service" then select "Fix Errors". Enter your IUC number, select the GOtv error, enter the Captcha text then click "Fix Error"
The most efficient, and sadly the most expensive way, is to call GOtv Customer Service. GOtv customer care Nigeria will help you reactivate your decoder in no time, but you will be paying for every second of the call.
Friendly reminder: Before going with any of the three methods above, make sure that your GOtv decoder is turned on.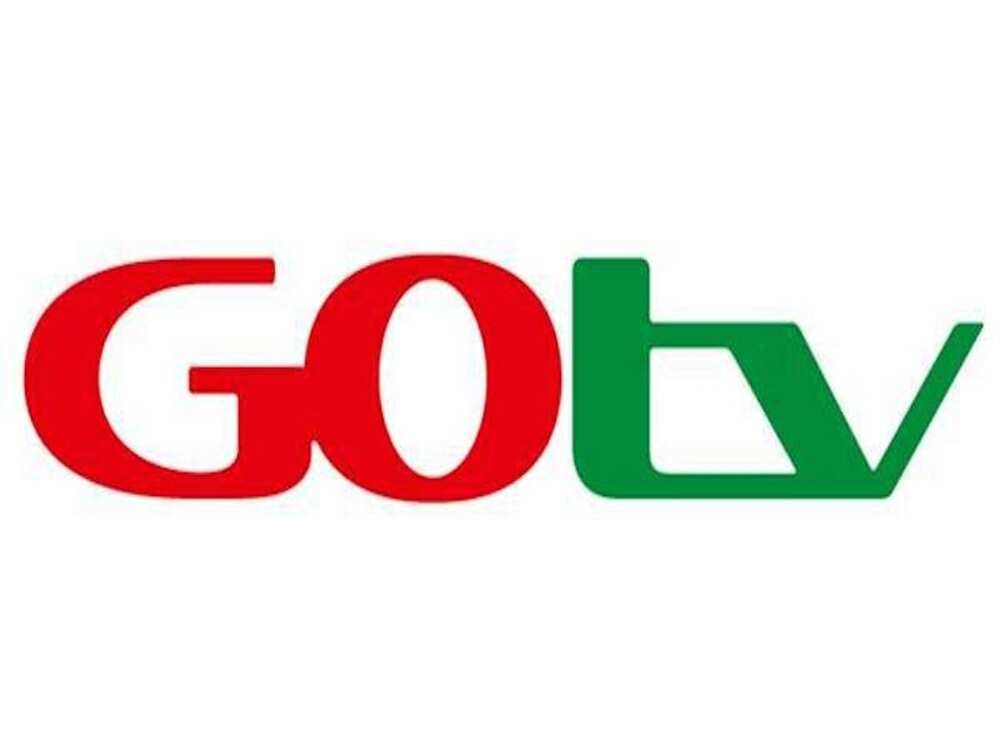 The second error message that leads to frustration of thousands of GOtv users is the E48-32 code. This malfunction may be as a result of either a displaced antenna or if something is wrong in your area as a whole.
Before attempting to solve this problem, contact any of your friends who are using GOtv. To clear the E48-32 error code, perform the following actions:
Make sure that the antenna is securely connected to your decoder.
Press "Okay" to find out the signal situation. If the "No Signal" message displays on the 23rd, 24th, 27th, and 46th channels, move onto the next step.
Press the buttons in the following sequence – Menu, Advanced Options, Installation and then choose the Auto-scan function.
If the problem was with your decoder for real, after the scanning is complete, you should have 48 or 52 channels available to you.
Important: The system may require several rescans to find all the channels.
Now you know the solutions to the majority of GOtv errors and can finally enjoy your TV in peace, as well as provide your friends with tips if they should ever encounter the same problems.
READ ALSO: GOtv Nigeria: packages, channels list and prices 2020
Legit.ng recently reported about the various GOtv packages, how much they cost, and which channels are included in each.
GOtv Nigeria is the cable TV of choice for many residents of the country, mainly because of the selection of packages that suit any demands and any wallets. If you are searching for high quality television confirmed by thousands of users across the nation, then, you should consider their options.
Source: Legit.ng