JETS club project helps to reveal the full potential of young minds in Nigeria. The Junior Engineers, Technicians and Scientists (JETS) club is a way for the Nigerian child to discover his/her creative potential. Let's learn more about this amazing programme.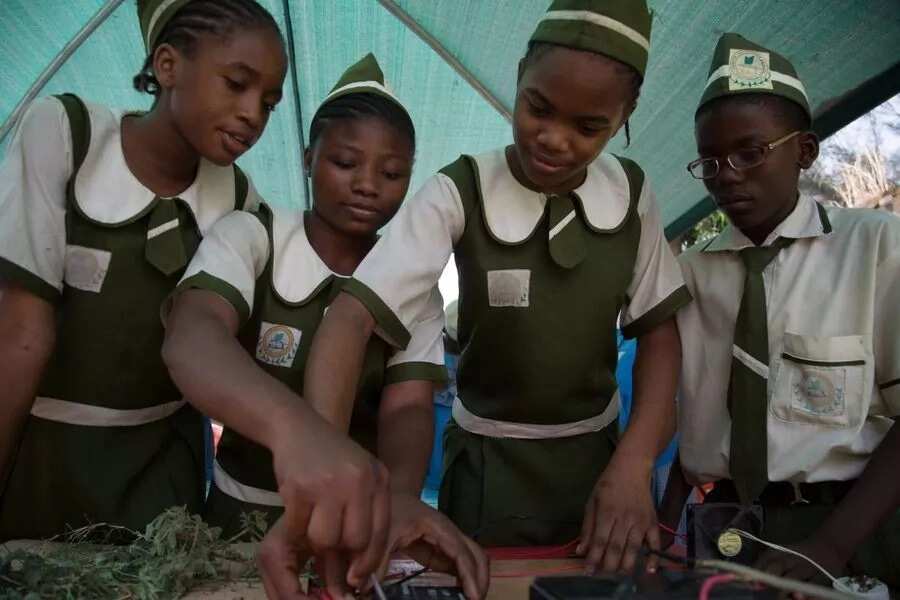 JETS Club
The major distinction between developing and developed nations is hidden in their scientific advancement. Therefore, science could be the way for Nigeria to go from being a developing nation to a developed one. For this to happen, it is important to cultivate scientific and technological skills in our children.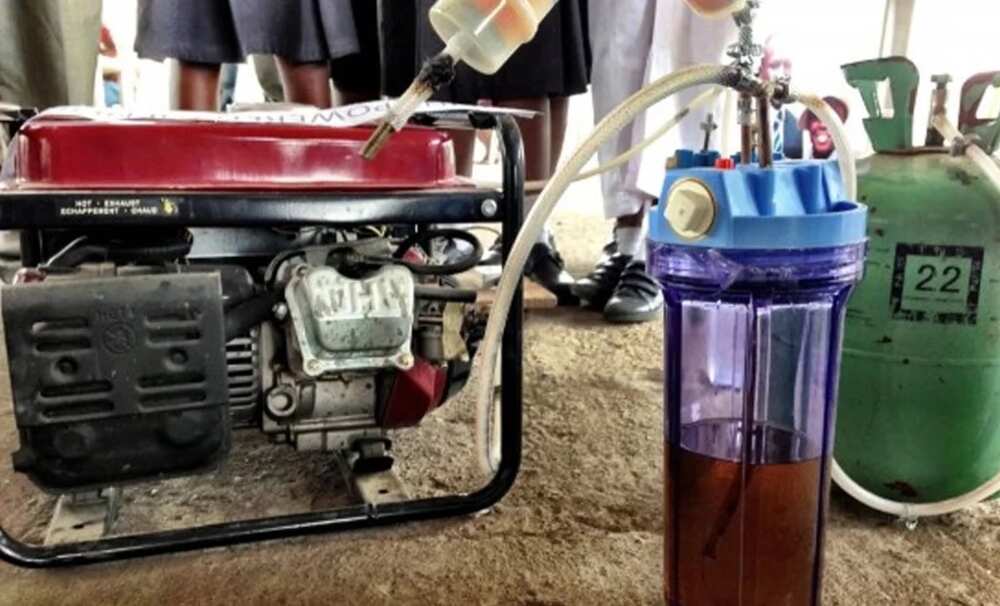 Science fair projects are one of the greatest opportunities for kids to open their minds! It helps students learn science, not from the perspective of theory, where they learn just facts but they get to perform real experiments.. The science projects also develop the spirit of constructive competition between students. It is so much more than just passive listening to teachers in classes.
According to Godwin O. Eshagberi, there are four types of science projects in which kids can participate!
Projects aimed at creating an external object. For instance, car projects, airplane projects and so on.
Projects created to satisfy aesthetic feelings. This could be projects connected to music, arts, etc.
Projects created to provide solutions to certain problems. For instance, projects that bring about ideas on how to solve poverty issues in the world, deforestation or preservation of endangered species.
Projects created to provide students with some knowledge or skills. This could be a research experiment.
Science projects in Nigeria help kids develop their scientific and technical skills. It also helps them create a name not only in Nigerian science, but the world science spheres as well. Some JETS club projects has already become internationally popular.
JETS club activities and projects history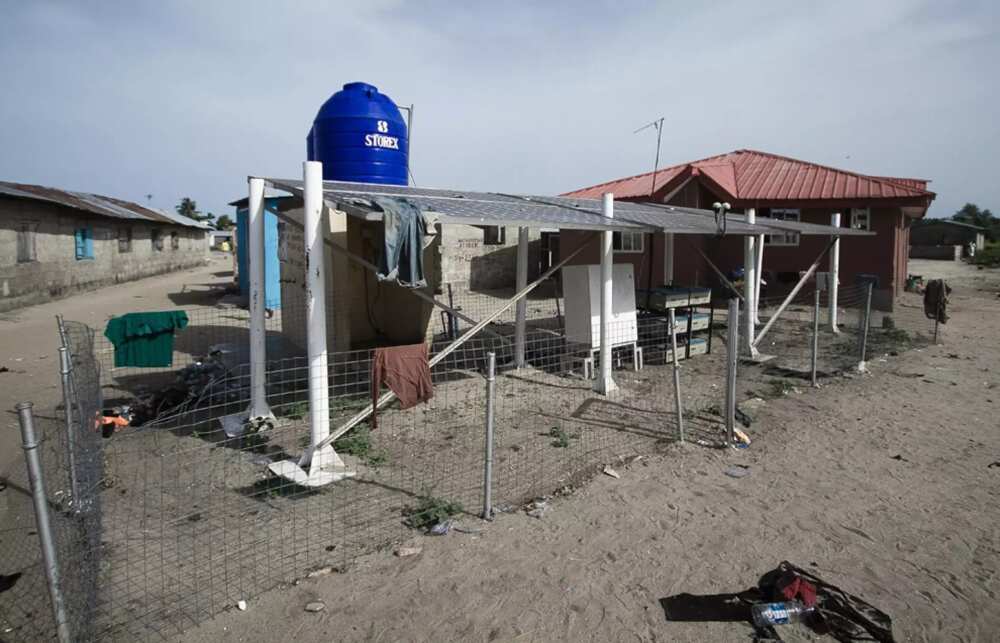 READ ALSO: What is split horizon in networking?
JETS club was created to provide children with an introduction to science in Nigeria. The club was created in 1982 by Professor Okebukola. JETS club project in Nigeria encouraged the smartest kids to think like a scientist. Some of the JETS club activities have even been broadcasted on national television.
Sadly, the popularity of the programme is dwindling. The decline of JETS was as a result of the decline of education in Nigeria. Because of this, there has been no major science fair project in Nigeria since the 1990s.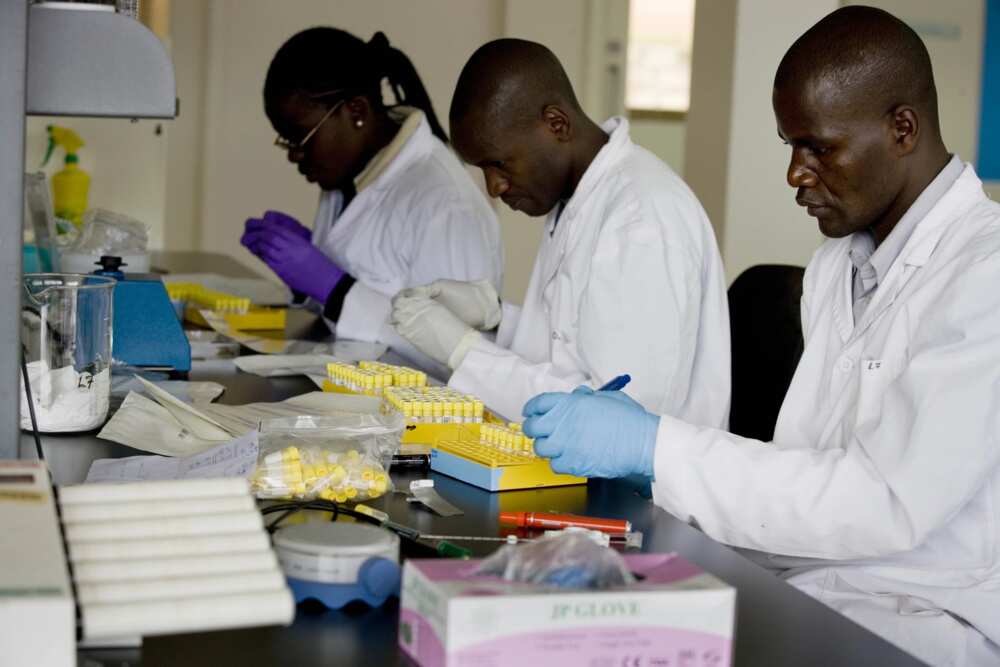 The JETS club project rose again in 2004 at the First National Festival of School science. This science fair took place in Benin City. The festival focused on the practical aspects of science projects among other things.
In 2009, Intel became interested in funding Children Science Fair projects. Therefore, Intel ISEFF became popular in secondary schools in the country. The finalists of this Nigeria National competition got to showcase their projects in the USA.
The greatest Jets Club Project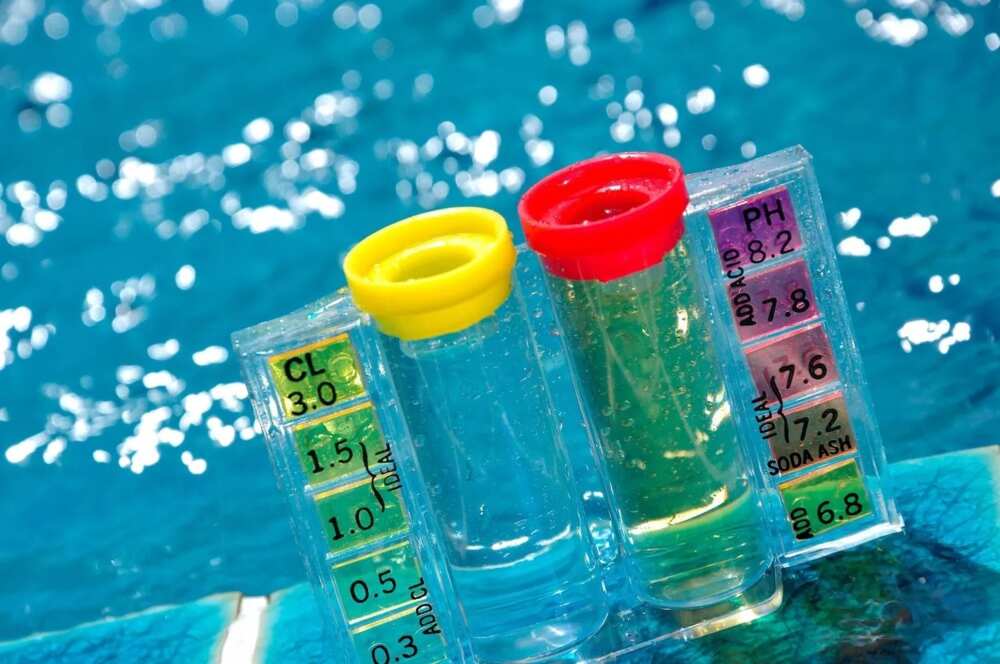 One of the greatest science projects in Nigeria was created by four teenage girls in 2012. At this time, media attention, both within and outside Nigeria published stories about these four girls.
Bello Eniola;
Faleke Oluwatoyin;
Akindele Abiola;
Duro-Aina Adebola.
These teenagers created a urine-powered generator. They displayed their innovation at the Maker Faire Africa. This fair was created to solve the immediate problems of the world. Who could have thought about the possibility of creating electricity out of human urine? So, how does the urine-powered generator work?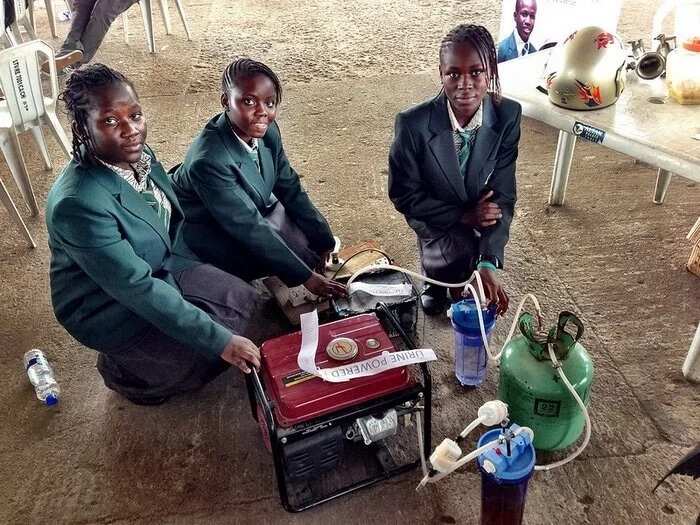 The urine is put in an electric cell. This cell divides it into hydrogen, nitrogen and water;
The hydrogen is then purified by a water filter and transferred to a gas cylinder;
The gas cylinder transfers the hydrogen to a cylinder of liquid borax. This is used to remove unnecessary moisture from the gas;
The pure hydrogen gas should be pushed into the generator and create electricity;
According to the girls, one liter of urine is enough to create electricity for six hours.
These girls' innovation shows how human body wastes can become a source of electricity. That's why their efforts were appreciated at the international level!
JETS club projects 2017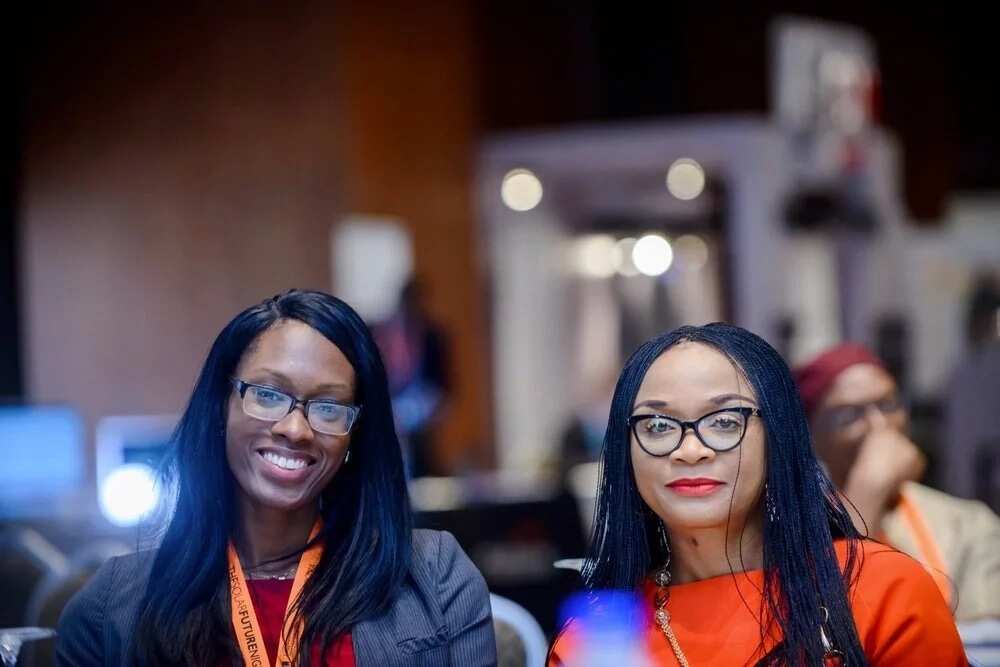 According to Premium Times, Akwa Ibom became the new winner of the 20th National JETS competition. The state won due to their project "Biodegradable Waste to Wealth". The second position in that competition was also held by Akwa Ibom for their project "Orange peels". These peels were presented as good remedy from a lot of illnesses, like hangovers, excessive weight, and other medical problems.
The JETS club projects is aimed at encouraging young minds to focus on science. Young scientists are aware of the current problems in Nigeria, and they have a desire to solve them. The 20th National JETS competition 2017 proved this .
Conclusion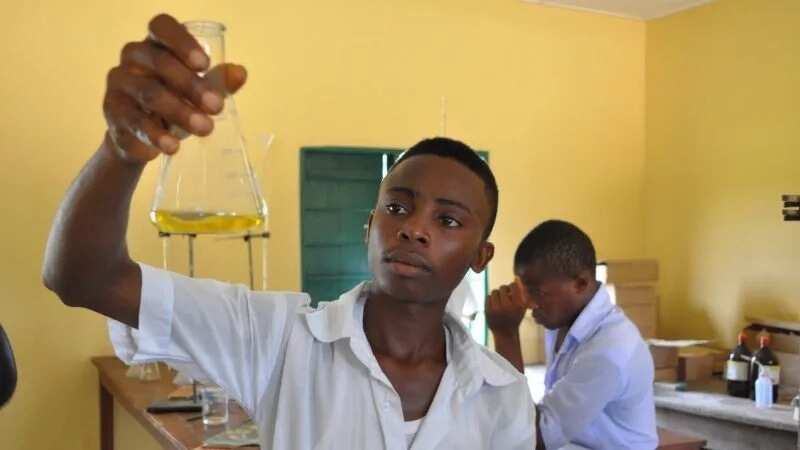 Scientific progress is what distinguishes developing countries from their developed counterparts. Unfortunately, Nigeria has not shown that it's ready to go on the list of developed nations. However, science fair projects like the JETS club may provide the solutions we need.
READ ALSO: Igbo musical instruments and their names