I never spoke on Diezani's prosecution - Senator Oduah
- Senator Stella Oduah has denied advising the federal government on how to prosecute former petroleum minister Deziani Alison-Madueke
- The senator was in the news recently for allegedly commenting on the issue
- She has however denied the reports, saying she did speak to any journalist on the matter
Senator Stella Oduah has said that she never advised President Muhammadu Buhari on how to prosecute former minister of petroleum, Mrs Diezani Allison-Madueke.
Reacting to media reports suggesting she made comments on the issue, Oduah stated that she never spoke on Diezani's case, adding that she did not grant any interview on Tuesday, September 12, as suggested in the reports.
The reports alleged that the senator had advised the federal government to employ due process in prosecuting the embattled former minister.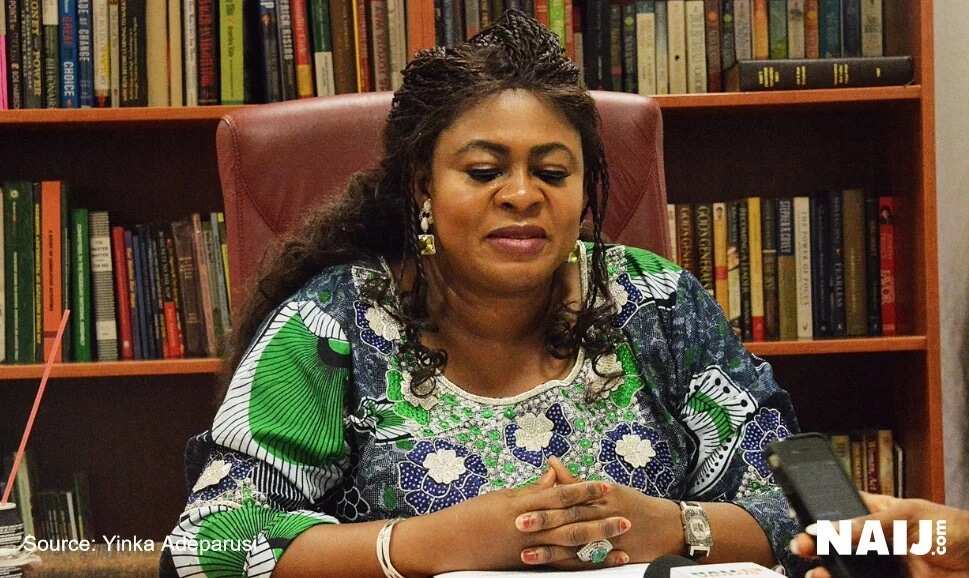 READ ALSO: We'll not tolerate 'undemocratic' military operations in south east - Igbo House of Reps members
The senator who expressed sadness over the report, said that the report was completely false.
Her words: "I did not grant any interview on Tuesday, I did not speak to any journalist.
"Moreover, I never spoke on any matter concerning the former minister of petroleum, Diezani Allison-Madueke.
"The report is untrue, please disregard that report as it did not come from Senator Stella Oduah.
"During a recent interview which I granted last week, I only spoke on issues bothering on women, the economy, need for inland ports in the southeast, the aviation sector and the PDP governorship primaries in Anambra state."
She called on the media to always verify reports before carrying them, adding that she is always open to journalists.
The senator was quoted as saying recently that her party, the PDP, had not learnt from its past mistakes, contrary to recent public "undertakings'' by its leadership.
She made the comment at News Agency of Nigeria (NAN) Forum in Abuja, stressing that the party had resumed the denigration of internal democracy characterized by impunity and imposition of candidates on members and other misdeeds.
Oduah recalled that impunity, imposition, disregard for members and other acts of irregularities in the party's activities led to its losses in the 2015 general elections.
She stated that some of those traits, especially imposition of candidate on members in utter disobedience to internal democracy tenets, were recorded in the party's recent governorship primary election in Anambra.
READ ALSO: Federal High Court orders continuation of Senator Dino Melaye's recall process
Watch a protest against Oduah's colleague, Senator Andy Uba on Legit.ng TV:
Source: Legit.ng