Bisola, ex BBNaija housmate, reacts after being called ugly, says it is her ugliness (photo)
- Bisola Aiyeola has responded to being called ugly by a follower
- She shut the follower up by embracing the remark stating it is her 'ugliness'
Bisola Aiyeola, the second runner up of the 2017 Big Brother Naija reality show has given an epic response to a follower who called her ugly after she posted a video of herself on Instagram without wearing makeup.
Bisola who is well loved by Nigerians was doing her usual thing and reaching out to people around her with the resumption of children on holiday drawing near. As a mother herself, Bisola understands what this season means for many parents.
Therefore, her message focused on the financial status of people around her as she prayed for them saying may they have enough to cater for their families.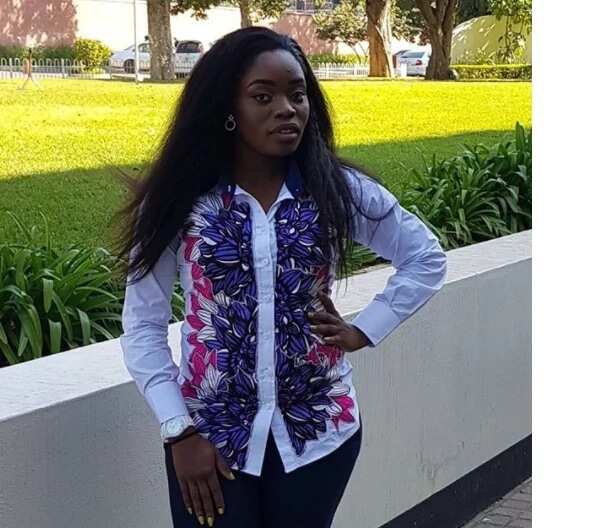 READ ALSO: 31-year-old pretty lady set to wed drowns in Anambra (photos)
The ex-BBNaija housemate made the video with her bare face. She even drew the attention of many to the pimple on her forehead stating it has built a duplex on her forehead and they should try not to look at it.
However, Bisola's message was of no relevance to the follower who decided to look beyond it and focus on her face. The user called her ugly and acknowledged the fact that wearing makeup does a lot for her.
Check out the screenshots from the comment section:
1. Being vindicated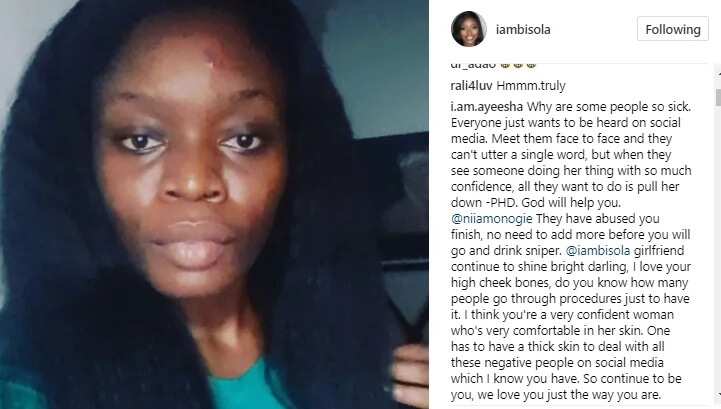 2. Niiamonogie being trolled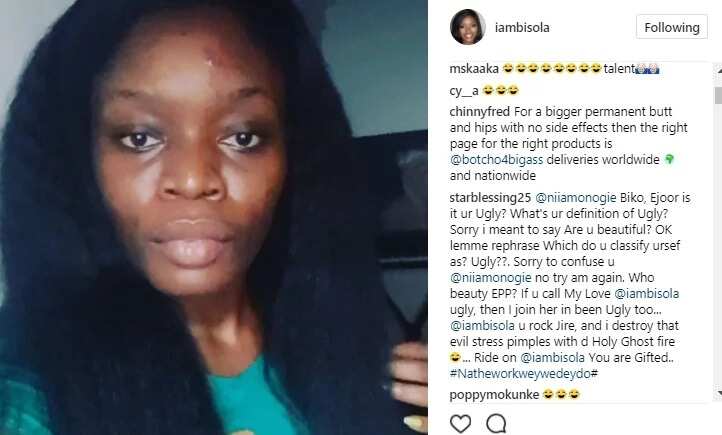 3. Bisola reacts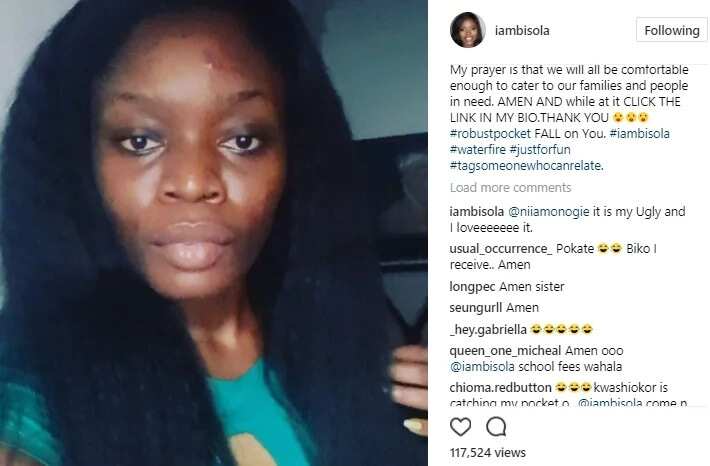 4. Niiamonogie apologises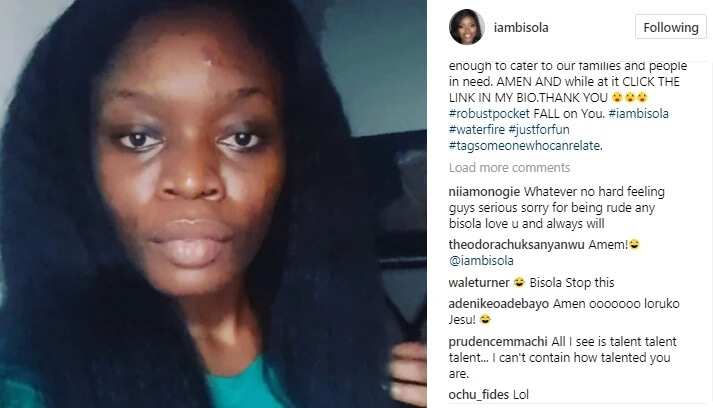 This remark seemed not to sit well with Bisola's ardent supporters who took up the case and trolled the follower. The follower who operates under the name Niiamonogie had a lot of responses from people who considered her outburst to be rude and unnecessary.
Bisola herself was forced to respond to the follower. She went on to say 'it is my ugly and I loveeeeee it.' This epic response even made her other followers praise her as they kept saying they wanted more of her.
Watch the video made by Bisola below:
PAY ATTENTION: Install the latest android app to get updates from Nigeria's number one online news platform
Niiamonogie was called names which ranged from attention seeker to a lover of publicity. Others merely ignored the remark and keyed into the prayers made by the Big Brother star.
What is your stake on this? Do you really think Bisola is ugly or was the follower just being a hater? Let your opinion count in the comment section.
Watch the Legit.ng TV video below to catch up on our exclusive chat with Debbie-Rise:
Source: Legit.ng