Dangote to invest $800million into dairy production in Nigeria
- Africa's richest man, Aliko Dangote is no doubt a firm believer in the prospects of Nigeria
- The Kano-born billionaire has his hands on major sectors of the economy
- The next in line for the man with a touch of gold is dairy production
Africa's richest man, Aliko Dangote has revealed that he plans to invest $800 million in dairy production in Nigeria, Ventures Africa reports.
According to the report, the plan is part of Dangote's diversification plans into the Nigerian agricultural sector.
Following Nigeria's recent economic woes as a result of depending on oil for about 75 percent of its revenue, the federal government has been canvassing for economic diversification and Dangote is leading the charge in the agricultural sector.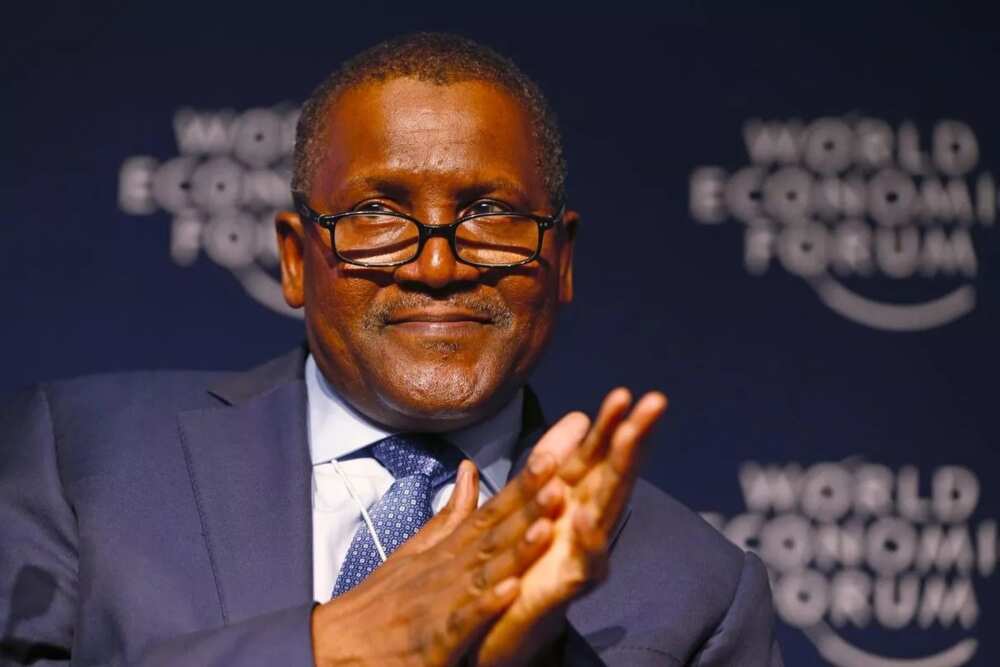 PAY ATTENTION: Read the best news on Nigeria's #1 news app
The Nigerian government have opened the doors of opportunities in the agricultural sector, which has attracted the interest of so many Nigerians, which includes the youths.
Most youths have seen agriculture as a source of livelihood owing to the high rate of unemployment and under employment in the country.
Prior to the recession, which the country is gradually coming out from, Nigeria relied so much on importing foods there by making the local production to be less appealing.
Dangote has now also joined the train of invests in the Nigerian agricultural sector in order to help the government in its diversification plans that will bring the country out of recession.
In May, the Dangote Group announced that it was investing about $1 billion in rice cultivation through its out-grower scheme.
Dangote has an out-growers scheme where thousands of farmers are empowered with improved seeds and items needed to cultivate rice.
A few days ago the company announced again that it was investing $3.8 billion Dollars into sugar and rice production.
The conglomerate plans to increase its production of sugar to 1.5 million tonnes a year by 2020 from 100,000 tonnes that it currently produces. It also seeks to add one million tonnes of rice.
Apart from increasing the production of sugar and rice, Dangote also plans to invest $800 million (over 250 billion) in dairy production in Nigeria. The company plans to breed 50,000 cows to produce 500 million litres of milk a year by 2019.
According to research, Nigeria spends about $1.3 billion on the importation of dairy products and Dangote's investment could help meet up with domestic consumption and if possible export some of its product.
With a population of about 180 million people, the country is currently going through a shortage in local milk production, while importing more than 70 percent of its dairy products.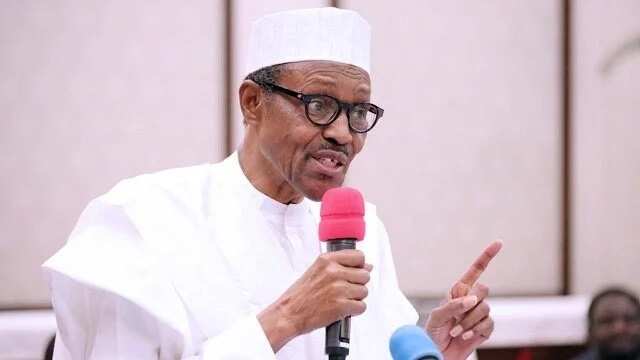 Meanwhile, a notable political figure in the Niger Delta, Chief Bernard Agai has said the economic diversification policy of the present administration is a northern agenda.
Chief Agai canvassed for full control of resources by the state and suggested that the states to pay revenue to the federal government.
"Let every state pay revenue to the federal government. If you know you cannot maintain a state, you can join another one. But they use our own oil money to diversify their economy," he said.
READ ALSO: Professor Anya chides Buhari for his comments after 2015 elections
Watch the Legit.ng TV video report of the newly reopened Nyanya bus station in Abuja after it was bombed by Boko Haram:
Source: Legit.ng