Omotola Jalade husband biography
Omotola Jalade is one of Nigeria's greatest actresses of all times. She is a legend and well seasoned in the industry! With over three hundred films, this woman has created a name for herself and has become an inspiration and role model for many people, both young and old. She is the kind of woman that a young girl would dream to be, even just for a day. Omotola is a beautiful woman, and like a true queen, she has a king. She is married to Capt. Matthew Ekeinde. To learn more about Omotola Jalade husband biography, continue reading this article!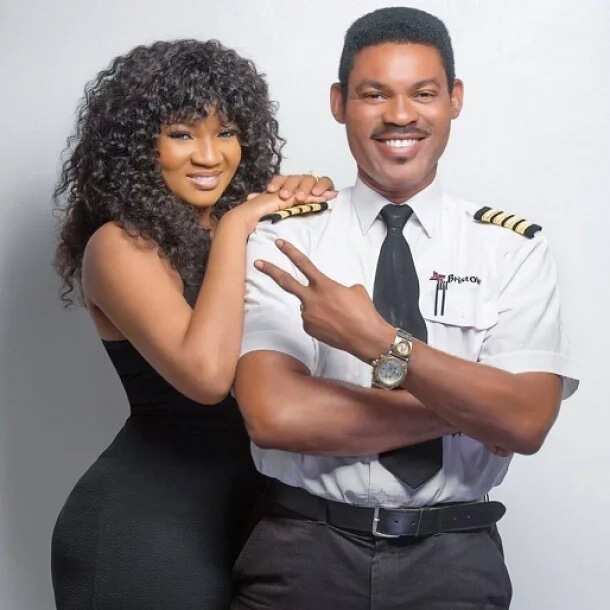 A bit of History!
Matthew Ekeinde was born on the twenty-third of March, 1968. Though he originally hails from Sabongida Ora in Edo State, he spent most of his time in the east. This was because of his father's job. His father was a man of the law, more specifically a divisional police officer. Matthew received his primary and nursery schooling in Lagos and spent five years in Owerri. There he attended Emmanuel College. Luckily for him, he grew up in a lovely home with both parents and was not the only child. Matthew's mother is an Igbo woman who is originally from the beautiful, Abo in Delta State.
Career
Since the early age of five, Matthew dreamed of becoming a pilot. This dream began when his father, who was on duty at the Ikeja Airport, took him to work and into an old fighter airplane. When he sat in the cockpit of the old fighter plane, his imagination took over. He was so mindblown by the entire experience that he made up his mind then and there to become a pilot. Since then, he set out to pursue that dream. After completing secondary school and graduating at the age of sixteen, he went to Aviation school. This was how he got his aviator license.
READ ALSO: Omotola Jalade biography.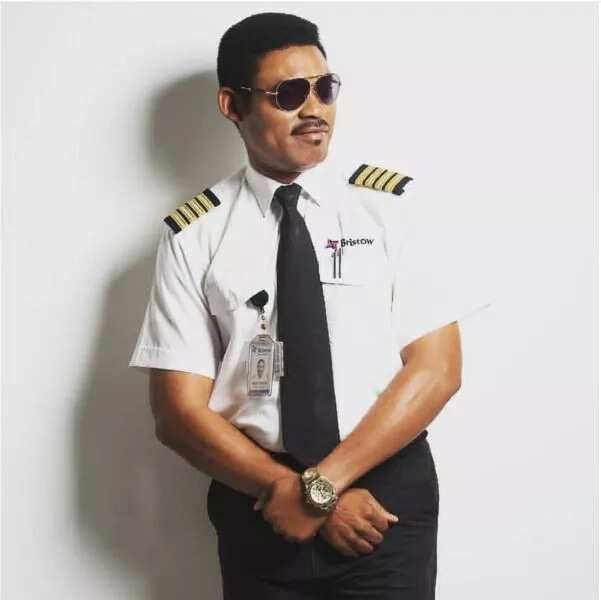 Matthew began flying in England then after some time, he moved back to Nigeria, in 1991. Over the years he has acquired a lot of work experience and has had the opportunity to work with many different companies. Also, his talent and skills have allowed him to climb the ladder in terms of ranking and earn the title of Captain Matthew Ekeinde. Some of the airlines he has worked with are:
● Aero Contractors
● AIC airlines owned by Chief Harry Akande
● Air Nigeria
● Arik Air
● Bellview
● Bristow Helicopters (Pan African Airline)
● Sosoliso
Captain Ekeinde is not only a pilot he is also a business man. He recently established The Aquatic Jungle Entertainment, which is a tourist and entertainment center in Badagry. The captain has big plans and has obtained about one hundred acres of land. So far one acre has been developed, where he plans to open a mini-airport. Plans are also in place for a five-star hotel, aquariums, roller coasters, and a zoo.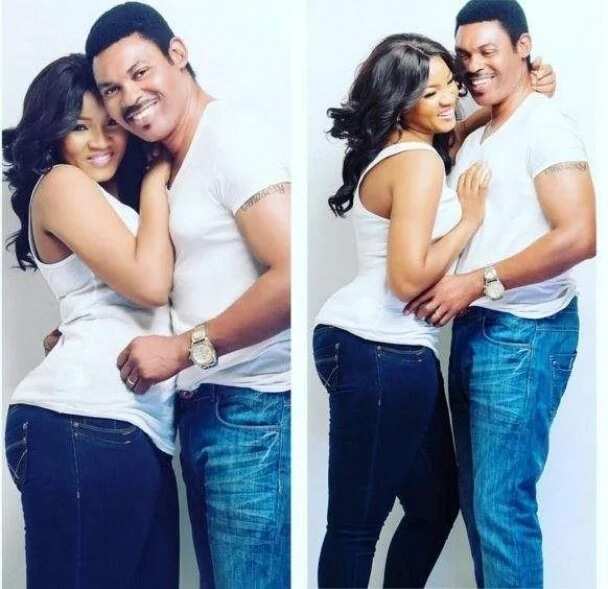 Family and relationship
It's no secret that Capt. Matthew Ekeinde is the husband of one of Nigeria's most loved woman from Nollywood, Omotola Jalade. The two are like the First Family and the Beyonce and Jay Z of Nollywood. They have been happily married since 1996, maintaining twenty-one years of a strong marriage, with very little rumours and scandals. That alone is a major accomplishment by itself, especially when under the spectacles of the entertainment industry.
The two exhibit a role model kind of relationship and are always willing to share advice for those who wish to hear. Matthew and Omotola met in 1994 when she was just sixteen and he was twenty-six. The two had been introduced through his eldest sister at church, since laying eyes on her he fell in love and became a family friend. Over time, Matthew learned more about Omotola and realized that she was the kind of woman he would want to marry.
After about two years of waiting, he proposed to Omotola and married her before she went off to university. They had their wedding ceremony in mid air, with a priest and family members aboard of the Dash Seven. Though this idea was a first back then and seemed impossible, he managed to pull it off with their determination. To them, age was nothing but a figment of the imagination, just a meaningless number which love has conquered.
READ ALSO: Adorable family photos of Omotola Jalade-Ekeinde.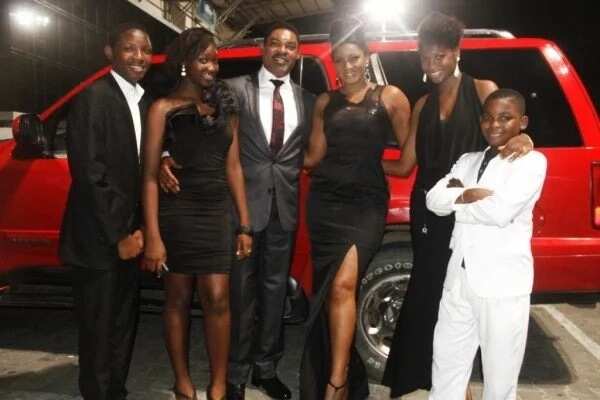 The Ekeindes strongly believes that couples, especially married ones should be compatible and have God at their center. For them, marriage is a serious commitment and when faced with difficulties and frustrating arguments, divorce is never an option. When grounded in the bible and with the complete understanding of God's words, they believe that disagreements should be discussed and resolved. That's essentially their secret to a long lasting marriage.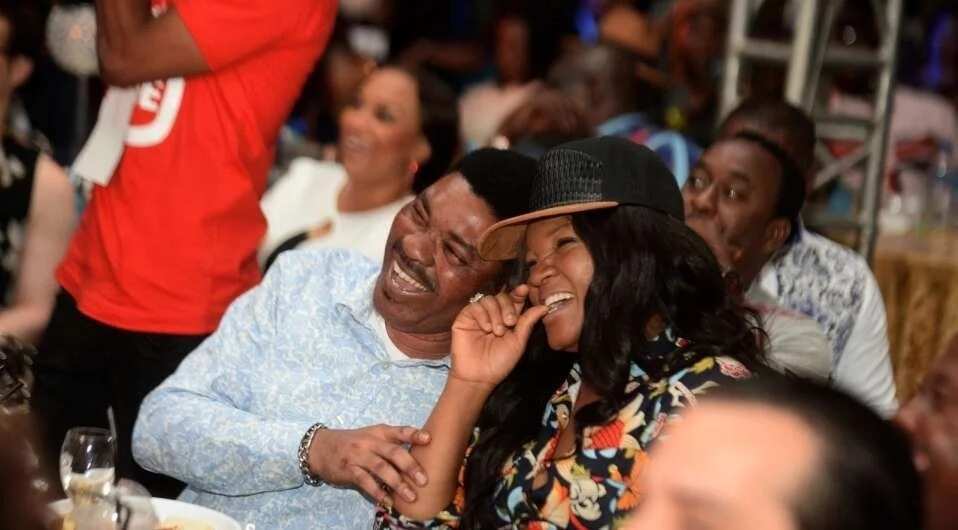 During their twenty-one years of marriage, they have been blessed with four mature children who are understanding and luckily for them, not under anyone's bad influence or being led astray. Their children are M.J., Micheal, Princess, and Meraiah Ekeinde.
Even though they are famous parents with such time-consuming careers, this couple has managed to make themselves available from their busy schedule to see each other and enjoy the company of their children. This family loves to travel and have a good time.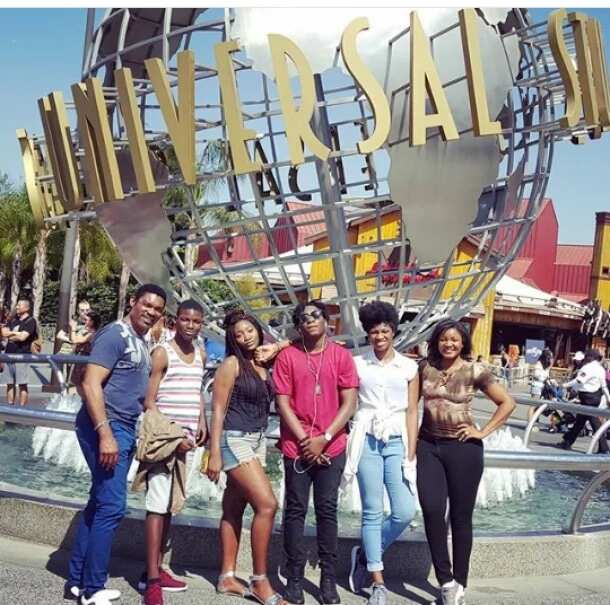 Among the long list of things that Mr. Ekeinde is, he is also a romantic and family man. Even up to this very day he is able to keep the flames burning in his marriage. He is a fun loving man who appreciates and encourages his wife and children. Captain Matthew completely adores his wife and treats her as if they are still dating. He gave her the nickname "Omosexy" and the world followed there after. He most certainly is a model husband for this century. I wish them both continuous happiness and success in their marriage, careers, ventures, and as parents.
READ ALSO: My husband is my destiny helper – Omotola Jalade.
Source: Legit.ng