Kwara government names state university after Saraki
- The Kwara State University has been named after former Senate President late Olusola Saraki
- The announcement was made by the governor of Kwara state Abdulfatah Ahmed, on Wednesday, May 17
- The governor said there is no better way of immortalizing the late politician than this gesture by Kwara state to the late Saraki
The Kwara state University has been named after the late Kwara strongest politician Olusola Saraki, Premium Times reports.
At the inauguration ceremony of the Sola Saraki Educational Foundation in Ilorin on Wednesday, May 17, the Kwara state governor Abdulfatah Ahmed announcing the new name for the university said Saraki was an "outstanding politician, mentor and philanthropist".
READ ALSO: BREAKING: Former PDP chairman assassinated in BayelsaBREAKING: Former PDP chairman assassinated in Bayelsa
Declaring that the Kwara State University (KWASU) would now be called Sola Saraki University, the governor said, there is no better way of immortalizing the late politician than this.
He said the late Saraki had great love for education and this was shown in his contribution in developing the sector across the state.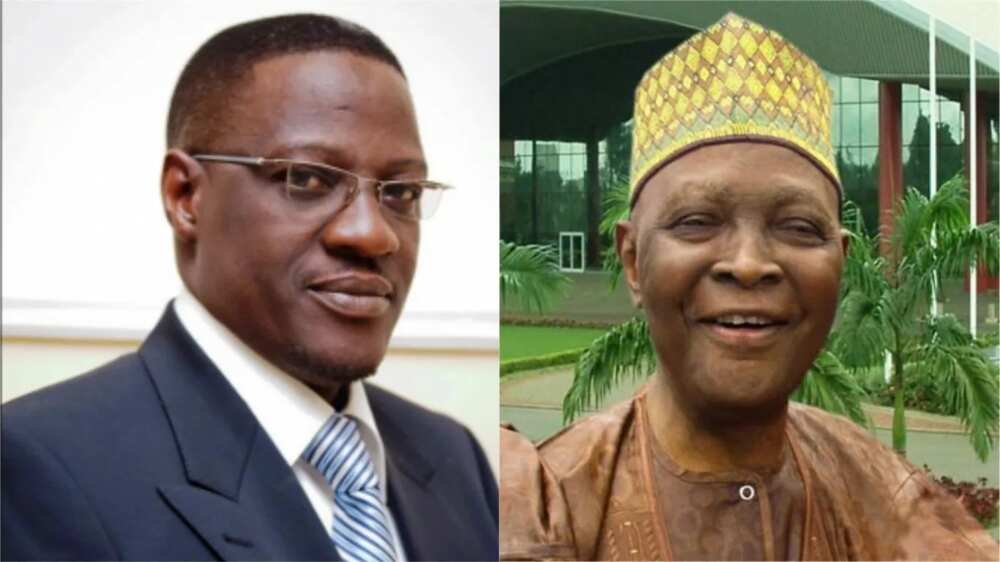 Legit.ng gathered that Ahmed while commending the founder of the Sola Saraki Foundation called on Kwara indigenes and corporate organizations to invest in education as a means of securing the future of children in Kwara and Nigeria as a whole.
READ ALSO: While we condemn coup, we must prepare for a very strong reaction to it, Fani Kayode raises alarm
He also made a N15 million donation for the take off of the foundation in honour of the late Saraki.
Saraki is the father of the present Senate President Bukola Saraki.
A medical doctor, Saraki was also a member of the Constituent Assembly that produced the 1979 constitution.
PAY ATTENTION: Watch more videos on Legit.ng TV
Also, in 1979 he was elected a Senator of the Second Republic, and later became the Senate Leader.
In 1983 late Saraki was re-elected into the Nigerian Senate on the platform of the National Party of Nigeria (NPN).
Saraki born on May 13, 1933 died in Lagos on November 14, 2012 at the age of 79 after a long battle with cancer.
You can watch this Legit.ng video of Nigerians reacting to President Buhari hand-over to Yemi Osinbajo:
Source: Legit.ng