Nigerians react after Ambode banned VIOs on Lagos roads
- Debo Adeniran said the order is overdue following the extortionist tendencies of the vehicle inspection officers
- Adeniran, like others who reacted, said most of the officials never carried out their activities in line with the regulations of the agency
Some Nigerians have continued to react to the order from Lagos governor, Akinwunmi Ambode, stopping the activities of Vehicle Inspection Officers (VIOs) on roads in the state.
Though temporary, some Nigerians who have spoken say the order is relieving to motorists in plying roads in the state.
Debo Adeniran, the executive chairman of the Centre for Anti-Corruption and Open Leadership (CACOL) hailed the ban noting that the action followed public outcry by residents of the state over alleged gross violation of rights and extortion of different kinds.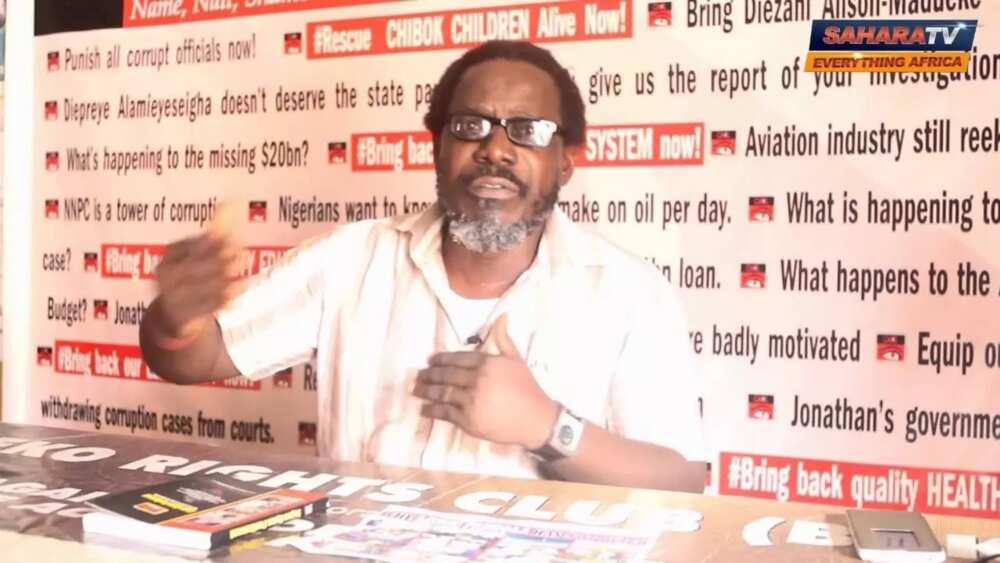 "We see this step as one that has long been overdue given that the nefarious and extortionist acts of most of the VIOs had been perpetrated on roads for a very long time with government not taking action.
"They had been frustrating road users and given nightmares on the roads of Lagos.
READ ALSO: Osinbajo reveals secret Buhari told him after release of Chibok girls
"They totally, and deliberately too, veer off what constitute their core duties to pursue what is not their within beat.
"The inspectorate was established to basically ensure that vehicles are road worthy, but they impound vehicles; harass and extort innocent Lagosians over driving licenses, traffic offenses, seat belts, tax clearance, LISRA and a whole lot of superfluous issues.
"They choose any reason they feel is most plausible bare their corruption infected fangs on their victims."
Adeniran said the VIOs are not alone on these allegations as other security and paramilitary agencies are involved.
"Most of the officers of these agencies do not carry out their duties for the sake for which they were created because they are constantly motivated by extortionist tendencies.
"We therefore commend the governor for taking this bold step.
"We also agree like the administration has stated that the removal of the officers from the state's roads should be temporary so as to reposition the whole outfit.
READ ALSO: Soldiers hold Borno deputy governor 'hostage', threaten to kill him (photo)
"The governor has definitely scored another good one with this. He must ensure the ban is enforced so that the relief he seeks to bring to Lagosians via the move will not be un-achievable.
"We call on him to also look into the activities of the Lagos State Traffic Management Authority, LASTMA officers and Task Force Squads set-p by the state government with a view of sanitizing them.
"There must be training and re-training for all these officers on the best practices as far as their duties are concerned and respect for human rights of citizens," he said.
While the jubilation continues however, some residents of the state believe it would be difficult for the governor to effectively reform officers of the agency.
Some even urged other state governors to emulate Lagos state and its plans to make its agencies act with human face.
Read some reactions here:
Watch this video of a Lagos school surrounded by snakes, as reported by Legit.ng:
Source: Legit.ng