1 Dead, 3 People Trapped As Building Collapses in Lagos - NEMA
A building located at No 97 Lagos Road Haruna in Ikorodu area of Lagos state have collapsed, NEMA official has said
The building, which was originally abandoned by its owner was said to have collapsed on the night of Monday, October 18
Ibrahim Farinloye, the acting coordinator of NEMA, southwest, said the collapsed building is currently being pulled down
One person have been confirmed dead in Lagos as a building collapsed in Ikorodu area of Lagos state.
The deceased identified as Joseph Ilesa MI, 25-years-old male was recovered from the debris of the collapsed building.
The National Emergency Management Agency (NEMA) on Tuesday, October 19, said that three other people are also trapped in the building located at No. 97, Lagos Road, Haruna, Ikorodu, Lagos.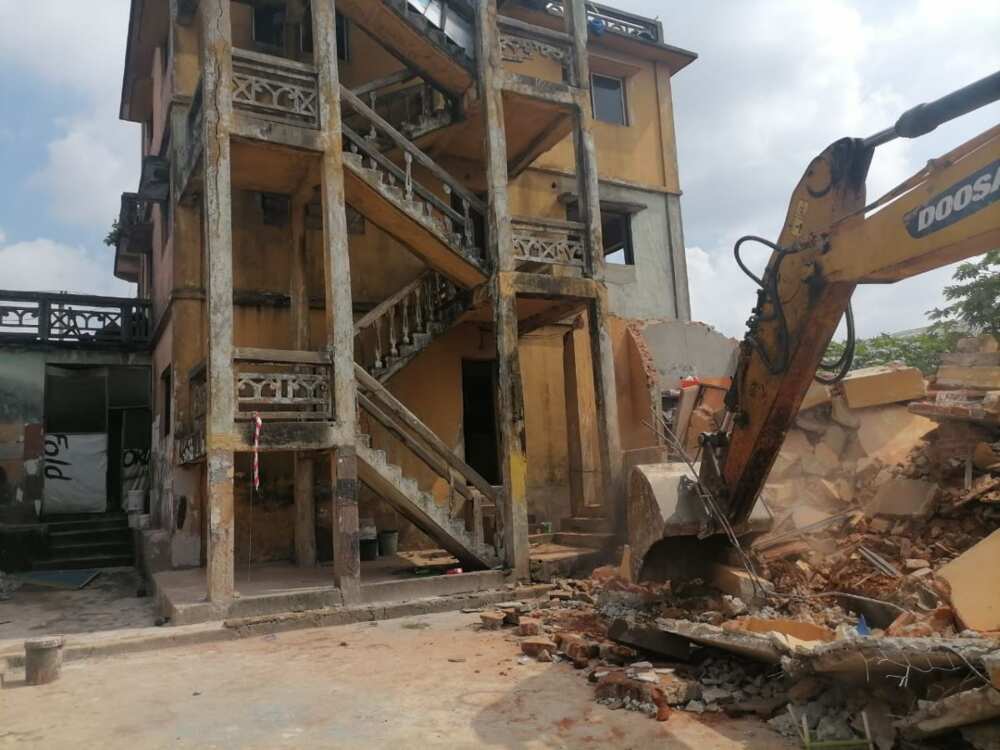 Confirming the incident in statement shared with Legit.ng, the acting coordinator of NEMA, southwest, Ibrahim Farinloye, said two people were rescued on the night of Monday, October 18.
Farinloye noted that three others are suspected to be missing and may be trapped in the collapse building.
He also said that evacuation operation in currently ongoing by the relevant authorities.
He said officials of relevant agencies including the Nigeria Police Disaster Management Unit, Lagos state Emergency Management Agency, the Lagos State Building Control Agency and NEMA are already at the scene of the incident.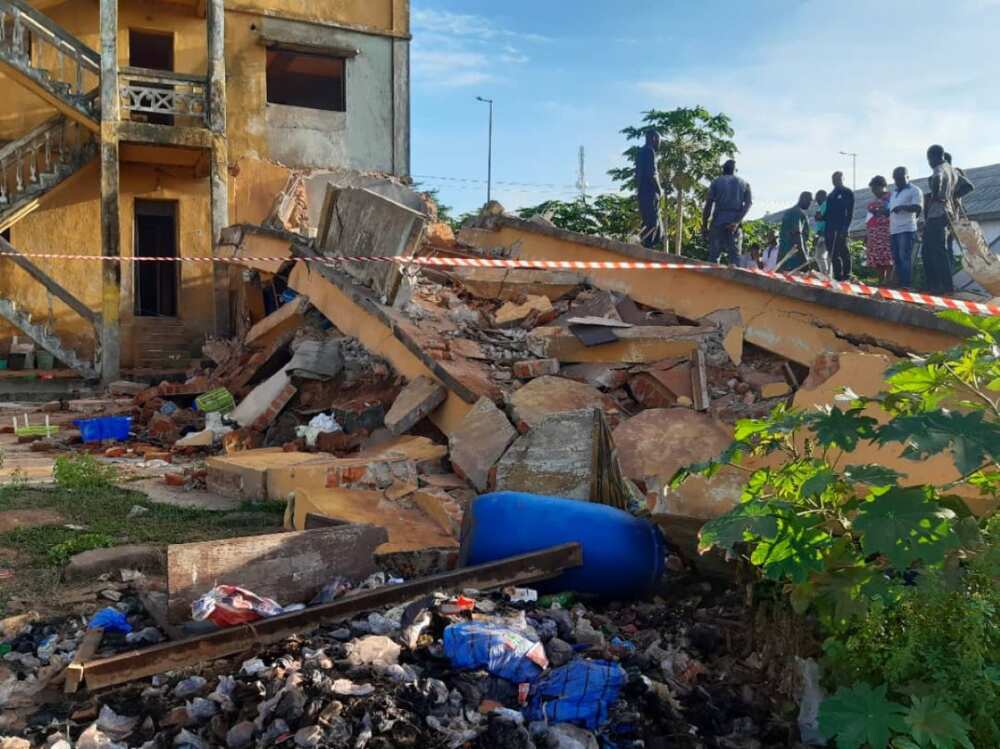 Farinloye said the affected building, a two-storey collapsed at Ikorodu Haruna bus stop around Access Bank Ikorodu at about 10 pm.
He added that only two persons have been confirmed injured from the collapse - a male and a female - who are currently at Ikorodu General hospital receiving medical treatment.
Farinloye said:
"Immediately the incidence occurred, the local residence within the area mobilised themselves to carry out initial rescue activities."
"Though, fire service and Police responded but unable to do much due to unavailability of equipment to lift the rumble on the suspected location of the trapped victims."
He said the affected building was long abandoned and the owners had asked the occupants to vacate but those there are said to be staying there without the consent of the owner.
He said:
"The collapsed building was an extension of this structure. The emergency phase of search and Rescue has ended with the evacuation of all debris to ground zero with no additional body recovered."
He also added that the building is currently being pulled down to enable the rescue operatives function effectively.
Meanwhile, Legit.ng previously reported that eight people were confirmed dead in a building collapse in Lagos on October 12, 2020.
Officials of LASEMA said the fatal victims of the incidents are eight while 20 others were injured and received treatment in various hospitals across Lagos.
The director-general of LASEMA said the people affected in the building collapse were workers at the uncompleted property when the tragedy occurred.
Source: Legit.ng