11 US Banks Join Forces To Rescue One From Collapsing as Customers Rush To Withdraw Funds
11 major US banks have teamed up to inject $30 billion into First Republic Bank to prevent its collapse
The injection of funds serves as a lifeline for First Republic Bank, which has been struggling to maintain the confidence of investors and customers
The move is hoped to act as a firewall to protect First Republic Bank and prevent the crisis from spreading to other smaller banks
In a very interesting move, 11 major United States banks have teamed up to save one of their own, First Republic Bank, from collapsing.
According to CNN, America's largest banks have agreed to inject $30 billion into the financial institution to stabilize its operations.
The major banks include JPMorgan Chase, Bank of America, Wells Fargo, Citigroup, and Goldman Sachs among others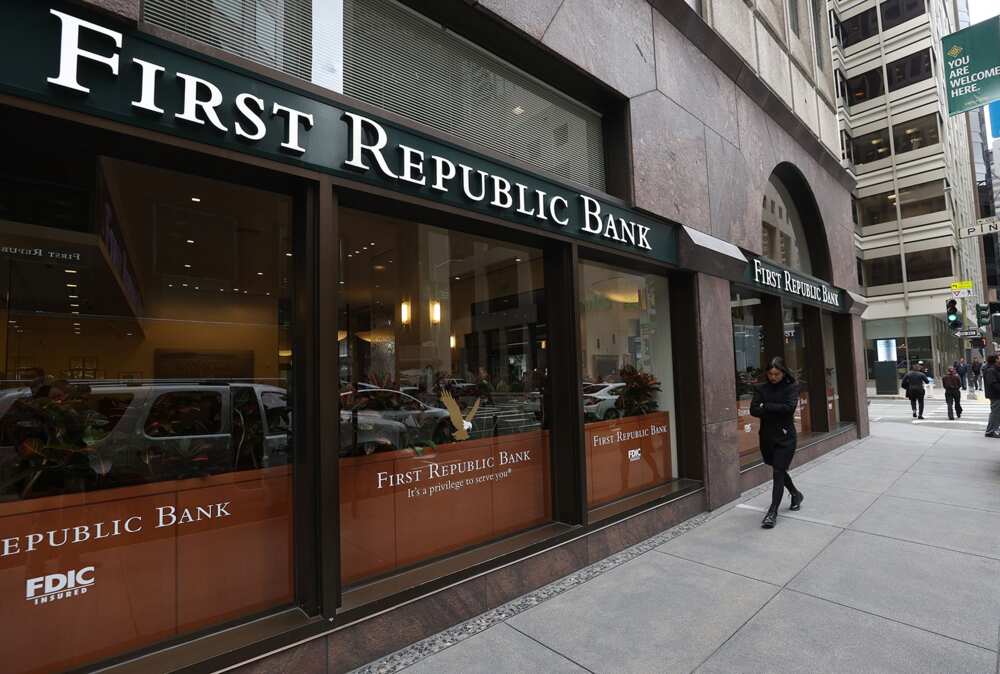 The injection of funds will serve as a significant lifeline for the bank, which is in need of cash to meet customer withdrawals and restore faith in the US banking system.
First Republic Bank has been struggling to maintain the confidence of both investors and customers over the past few weeks.
US banks face tough times
The banking system, particularly smaller banks, has raised concerns following the downfall of Silicon Valley Bank and Signature Bank.
Customers in America have been withdrawing their money from smaller banks and moving it to other institutions, and First Republic Bank was also targeted.
At a point, the First Republic Bank had to resort to borrowing money or selling assets to meet the demand for cash deposits from its customers.
Banks and regulators are hoping that the $30 billion injected by the big American banks in the form of deposits will act as a firewall to protect First Republic and prevent the crisis from spreading to other smaller banks.
First Bank's top director, Shobo resigns
Meanwhile, in another report, First Bank of Nigeria's deputy managing director, Gbenga Shobo, also resigned in compliance to CBN's new guidelines.
The guidelines limit executive directors, deputy managing directors, and managing directors to a maximum tenure of 10 years.
The new guidelines are expected to affect many other bank executive and non-executive board members.
Source: Legit.ng