CBN Replies Falana on New Naira Notes, Promises to Provide Information on Allocation to Banks
The CBN has responded to Femi Falana's request to disclose how it disbursed the new naira notes
The apex bank, in a letter to Falana, stated that the information would be provided when it is it available
Falana had written to the CBN demanding to know how it allocated the new naira notes to commercial banks
The Central Bank of Nigeria (CBN) has promised to make available information regarding the disbursement of the new N200, N500, and N1000 notes.
In response to the request made by Femi Falana, a Senior Advocate of Nigeria, dated February 16, 2023, the apex bank told the activist that it had received his letter and would act accordingly and in line with the Freedom of Information Act 2011.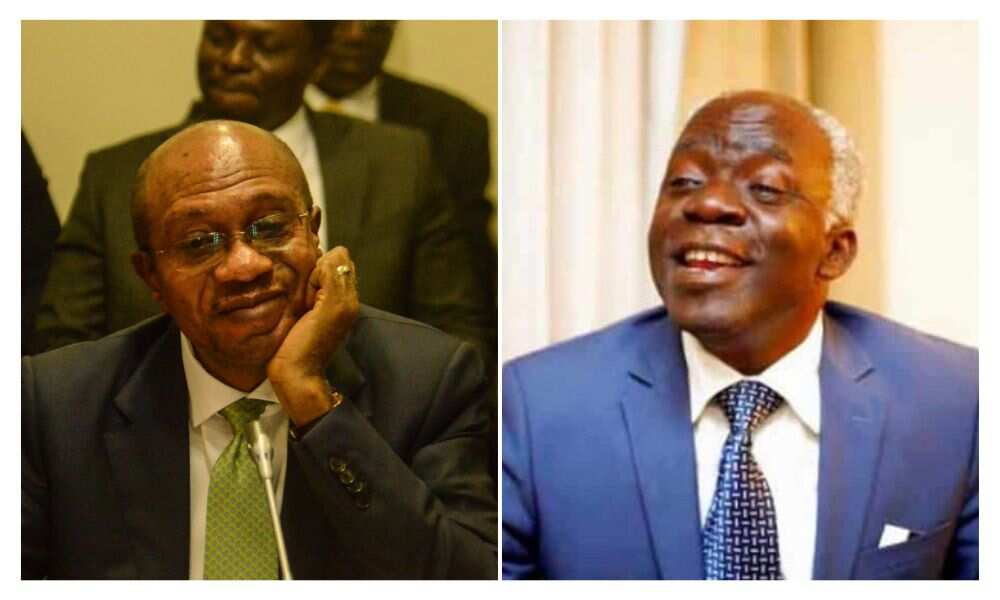 CBN writes Falana on new naira notes allocation
The Nation reports that the apex bank's response was contained in a letter dated February 24, 2023, reference CSD/FOICON/FFC/001/033 signed by Aminu Mohammed for Director/Secretary to the Board and titled: "Re: Request for Information on Disbursement of New Naira Notes to Commercial Banks."
CBN wrote:
"We write to acknowledge your letter dated February 16, 2023 on the above matter and wish to inform you that the information being sought, where available, will be communicated to you in due course."
Falana makes a demand from CBN
Falana had demanded that the CBN provide the list of customers who have withdrawn more than N100,000 maximum as approved by the bank, following the apex bank's statement that it printed enough new naira notes, blaming politicians for hoarding the new currency.
Punch reports that the lawyer demanded that the CBN makes available details of how the new notes were disbursed to commercial banks.
Naira scarcity: CBN insists banks get new naira notes daily despite shut down of some branches
Legit.ng reported that the Central Bank of Nigeria (CBN) has said that banks in Nigeria still get new naira notes from it daily, even as some banks shut down operations nationwide.
CBN's director of Consumer Protection, Rashida Monguno, made this known in Offa, Kwara State on Thursday, February 9, 2023.
Daily Trust reports that Monguno attributed the scarcity of the new notes to sabotage by the commercial banks in Nigeria.
Source: Legit.ng