China Angling for Nigeria, Laos, and Others' Assets as Default Would Put Critical Infrastructure at Stake
Many countries around the world which are indebted to China are at the risk of debt default, including Laos, a South-Asian nation
The country is said to be hoping for a debt relief, bailout or forgiveness from China, its main creditor
Nigeria reported that its debt servicing has surpassed revenue and may debt in debt servicing to China
Laos, a South-East Asian country is on the cusp of defaulting on its loans to China after it obtained a loan to build a high-speed train which gave momentum for more debt traps.
According to reports, there is no way the country can get a bailout or debt forgiveness as it faces increasing economic and financial crises.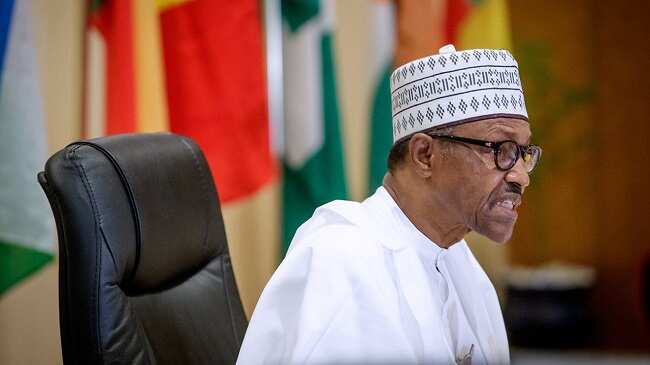 Like Laos, Like Nigeria
There is a debate as to the exact amount the country is owing China.
PAY ATTENTION: Follow us on Instagram - get the most important news directly in your favourite app!
The World Bank report said that country is owing about $14.5 billion, AidData puts Laos' debt at about $12.2 billion.
According to Havard Business Review, China has lent over $1.5 trillion to over 150 countries around the world since 2020, Nigeria inclusive.
A recent report says that the Nigerian government report a budget deficit and said its debt servicing has surpassed revenue which puts Africa's largest economy in the danger of debt default as it battles a revenue crunch.
TheCable reports that the Nigerian government retained revenue at N310 billion in the first four months of this year, according to the 2022 fiscal performance report which was released on Thursday, July 21, 2022.
Nigeria may go broke as revenue dwindles
The report puts the federal government's total revenue at N1.63 trillion and debt servicing at N1.934 trillion for the period under review.
According to Zainab Ahmed, Nigeria's Minister of Budget and National Planning, urgent action is required to address revenue abysmal performance and expenditure at all levels.
Ahmed said:
"The actual spending as of April 31st (sic) was N4.72 trillion. Of this amount, N1.94 trillion was for debt service, and N1.26 trillion was for personnel costs, including pensions."
Analysts said this portends danger for Africa's most populous country as it has to borrow more money to finance its debt and further deepen the country's economic woes.
Nigeria spends N896.56 billion on debt servicing in 3 months
Legit.ng reported that In three months, the Nigerian government has spent a whopping N896.56 billion on debt servicing, according to the Debt Management Office (DMO).
This has led the country to spend N3.83 trillion on debt repayments in 15 months, a DMO data says.
The Punch reports a total of N2.93 trillion was spent on servicing debt in 2021, meaning a 109 per cent increase in comparison to 2022.
Source: Legit.ng