Canada economy stalls in 2022 fourth quarter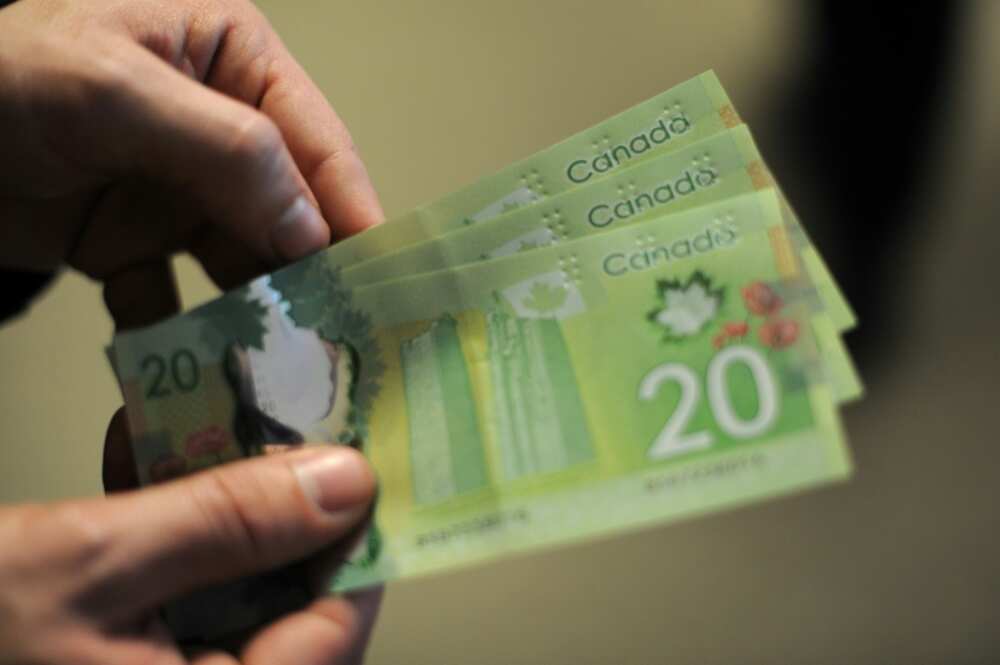 Canada's economy stalled at the end of 2022 with zero growth, the government statistical agency said Tuesday, coming in below analysts' expectations.
In the last three months of last year business spending on machinery and equipment fell, household spending rose slightly, exports edged up while imports declined, and housing prices fell -- coinciding with higher borrowing costs, according to Statistics Canada.
The agency also revised downward third quarter growth from 2.9 percent to 2.3 percent.
Economists had expected Canada would end the year with growth of up to 1.6 percent, while the Bank of Canada had forecast gross domestic product (GDP) of 1.3 percent.
Desjardins analyst Royce Mendes said, however, that the data was not as bad as it appeared at a glance, noting that final domestic demand -- seen as a better gauge of economic momentum -- had still risen slightly from the previous quarter.
That figure, he said in a research note, "was only slightly below our forecast and reveals that the headline miss was a story of volatile inventories and a drag from international trade."
Mendes also noted that an estimate of growth in January "suggests there's still a chance that the economy could expand in the first quarter (2023) at double the 0.5 percent annualized rate the Bank of Canada had projected."
As such, he suggested the central bank would continue to hold its key lending rate at 4.5 percent, after recently announcing a pause in its aggressive monetary policy in a bid to tame inflation.
"However, the data won't be enough to see rate hike bets for later in the year evaporate just yet," Mendes added.
CIBC Economics analyst Andrew Grantham echoed those views, commenting that "early indications suggest that (Canada) started the new year on a better footing" and that the overall data "supports the current pause in terms of interest rates."
According to Statistics Canada, a record accumulation of business inventories in the second and third quarters put downward pressure on GDP in the final months of the year.
Businesses spent significantly less on computers and peripherals, industrial machinery, and aircraft and other transportation equipment.
Housing investment declined for a third consecutive quarter, with new construction, renovations, and ownership transfer costs all down.
A gradual easing of supply chain issues made available more goods for consumers to buy -- notably cars and trucks -- although Grantham noted that "households in Canada still appear to be exhibiting more spending restraint than their US counterparts."
Exports of goods and services edged up 0.2 percent, with increases in exports of wheat, canola, and travel services moderated by declines in shipments of metals and alloys, refined petroleum products, and passenger cars and light trucks.
A 3.2 percent decline in imports was led by pharmaceutical and medicinal products, computers and computer peripherals, and electronic and electrical parts.
Source: AFP