Nigerian Banks, Forex Dealers Risk Sanction Over Rejection of Old Dollar Bills
- The Central Bank of Nigeria said it will sanction commercial banks and forex dealers rejecting dollars from customers
- The apex said it has been receiving complaints from customers trying to change the dollars at banking hall or dealer centres
- Forex dealers were also warned against defacing the dollar bills by stamping on them as the stamp makes authentication impossible
PAY ATTENTION: Join a community of CEOs, founders and decision-makers: subscribe for a free monthly business newsletter Digital Talks and succeed BIG!
Nigerian banks and the forex dealers have been directed to accept old series and lower denominations of the United States Dollar (USD) or face sanction from the Central Bank of Nigeria (CBN).
The CBN said it had been receiving complaints from customers, reporting deposit money banks and forex dealers over their rejection of old dollar notes during an exchange at the banking hall or centres of the dealers.
According to a circular dated April 9, 2021, sent to the parties concerned, the apex bank directed the lenders and their partners to put a stop to the rejection as long as the dollar notes are not illegal currency.
It was stated that the complaints were becoming overwhelming, and in order to avoid a hammer from the financial regulator, the creditors and forex dealers must comply with the circular's directive.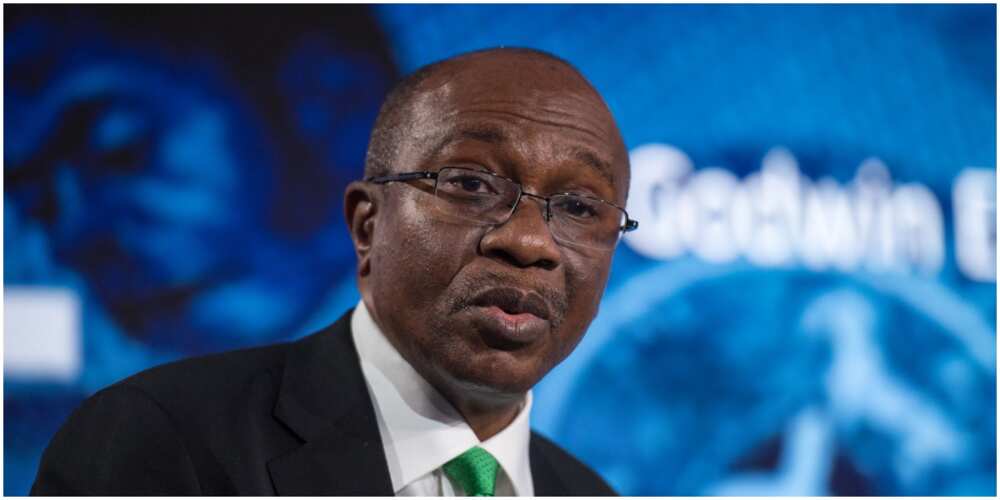 Part of the circular reads:
"The Central Bank of Nigeria (CBN) has in recent times been inundated with complaints from members of the public on the rejection of old/lower denominations of US dollar bills by Deposit money banks (DMBs) and other authorised forex dealers.
"All DMBs/authorised forex dealers should henceforth accept both old series and lower denominations of United States Dollars (USD) that are legal tender for deposit from their customers.
"The CBN will not hesitate to sanction any DMB or other authorised forex dealers who refuse to accept old series/lower denominations of US dollar bills from their customers."
The apex Bank also instructed forex dealers to stop defacing the dollar notes by stamping on it, as the stamp makes it difficult for authentication of the currency during the process.
Meanwhile, Legit.ng had previously reported that the Finance Minister of Nigeria, Zainab Ahmed, accused Nigerian governors of trying to compel the federal government to demand loan.
Ahmed said the governors wanted FG to obtain loan from the Central Bank of Nigeria to balance the allocation payment, but the request was shut down, as the governors were told to manage what they have.
The statement from her comes amid allegation from governor of Bayelsa, Godwin Obaseki, who stated FG printed over N50 billion to balance the shortfall of March allocation.
Source: Legit