Wonderful integrity quotes from the brightest minds of the world
We all admire the world's brightest minds, as they act as role models in our everyday life. These role models inspire us every day with integrity quotes that teach us the value of being honest.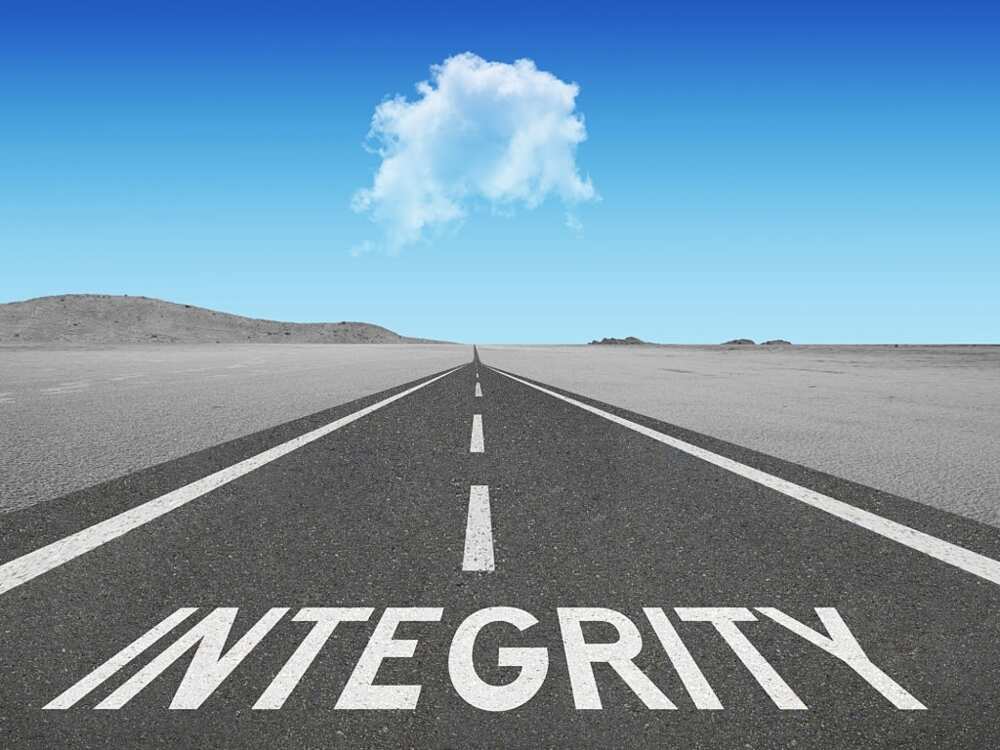 What are true morals? And do we all possess true morals? It's tough to define this principle in a short phrase as it consists of so many actions that form a value. Many of us strive to be moral in our everyday activities. Famous artists, leaders, and great minds have also advised us on how to be honest in our dealings.
Need a quote about integrity to get you motivated? Here are some of the best ones.
Top integrity quotes from the world's brightest minds
Here are some famous quotes about integrity:
As I have said, the first thing is to be honest with yourself. You can never have an impact on society if you have not changed yourself. Great peacemakers are all people of integrity, of honesty, but humility. - Nelson Mandela
The greatness of a man is not in how much wealth he acquires, but in his integrity and his ability to affect those around him positively. - Bob Marley
Real integrity is doing the right thing, knowing that nobody's going to know whether you did it or not. - Oprah Winfrey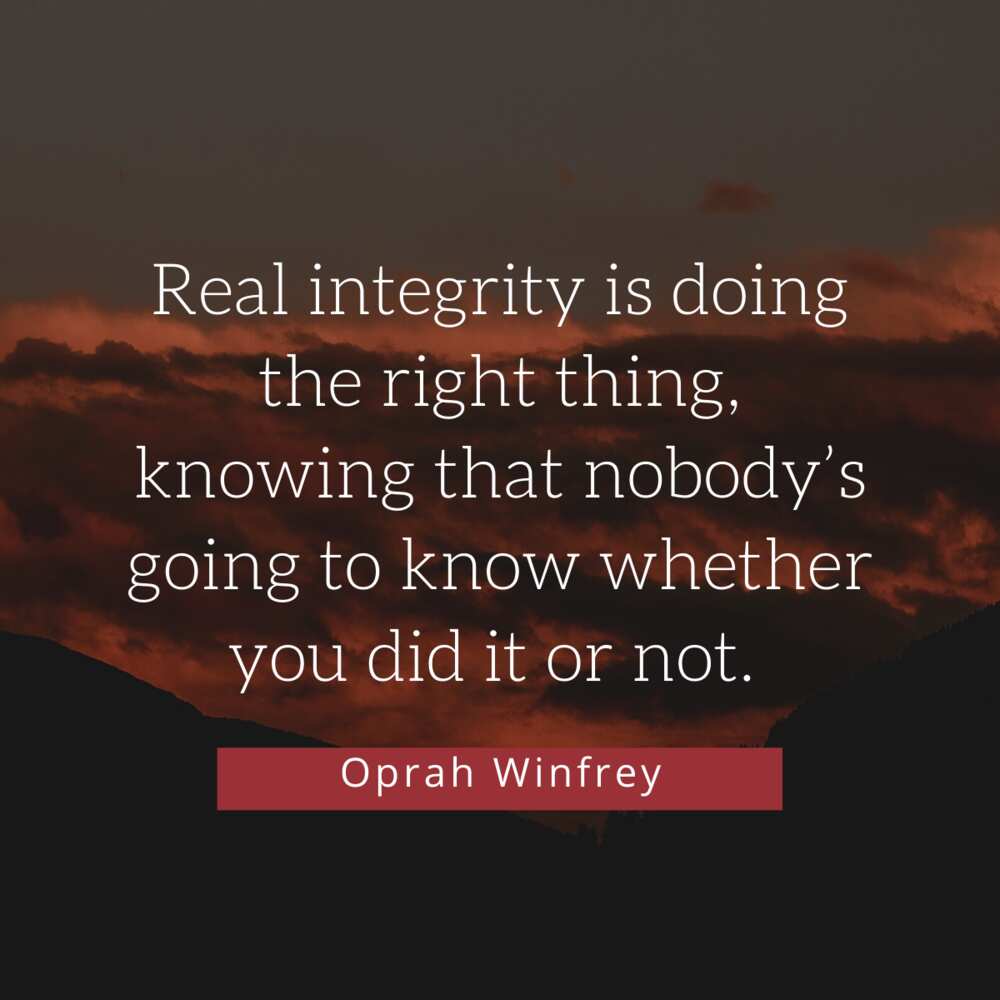 When you are able to maintain your own highest standards of integrity - regardless of what others may do - you are destined for greatness. - Napoleon Hill
Listen with curiosity. Speak with honesty. Act with integrity. The greatest problem with communication is we don't listen to understand. We listen to reply. When we listen with curiosity, we don't listen with the intent to reply. We listen for what's behind the words. - Roy T Bennet
When you make a commitment to yourself, do so with the clear understanding that you're pledging your integrity. - Stephen Covey.
There are seven things that will destroy us: Wealth without work; Pleasure without conscience; Knowledge without character; Religion without sacrifice; Politics without principle; Science without humanity; Business without integrity. - Mahatma Gandhi
Your reputation and integrity are everything. Follow through on what you say you're going to do. Your credibility can only be built over time, and it is built from the history of your words and actions. - Maria Razumich
That you may retain your self-respect, it is better to displease the people by doing what you know is right, than to temporarily please them by doing what you know is wrong. - William Boetcker
May I stress the need for courageous, intelligent, and dedicated leadership... Leaders of sound integrity. Leaders not in love with publicity, but in love with justice. Leaders not in love with money, but in love with humanity. Leaders who can subject their particular egos to the greatness of the cause. - Martin Luther King, Jr.
As you experience changes and breakthroughs, know that integrity, honesty and truth are the highest vibrating energies to guide you forward. Everything else will fall away. - Molly McCord.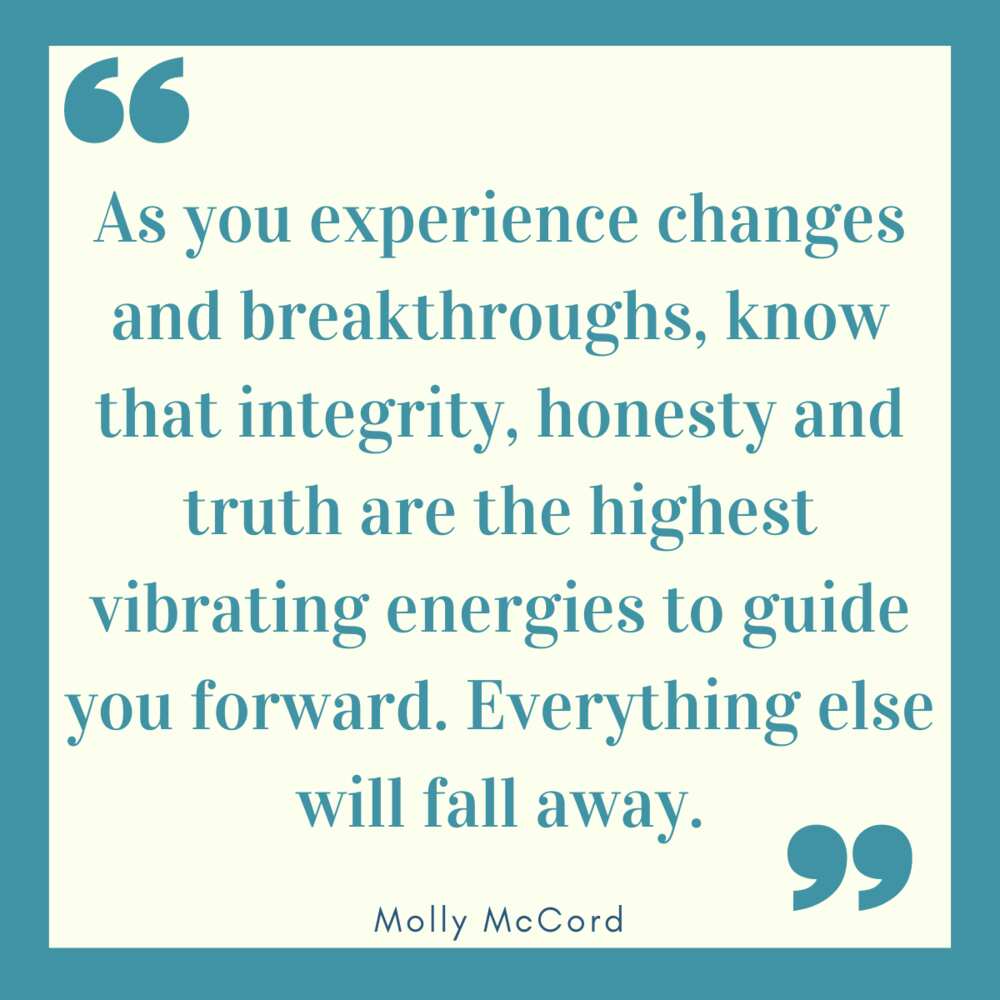 Integrity is the ingredient that will enable you to forge rapidly ahead on the highway that leads to success. It advertises you as being an individual who will always come through. Whatever you say you will do, do it even if you have to move heaven and earth. - Mary Kay
Quotes about leadership and honesty
Honesty is perhaps the most important principle of leadership. Here are more quotes about integrity and great leadership:
We learned about honesty and integrity – that the truth matters… that you don't take shortcuts or play by your own set of rules… and success doesn't count unless you earn it fair and square. - Michelle Obama
The personal cost of keeping your own ethics sound and true may seem a bit of a burden at times but that is a minimal price to pay to be true to yourself. There is absolutely no advantage to changing or altering a set of ethics that portray a person of value and integrity. - Byron Pulsifer
The supreme quality for leadership is unquestionably integrity. Without it, no real success is possible, no matter whether it is on a section gang, a football field, in an army, or in an office. - Dwight D. Eisenhower
Let every attempt of corrupting you be an unwelcome opportunity to be honest. Don't waste it. - Corruption as a Challenge. - Lamine Pearlheart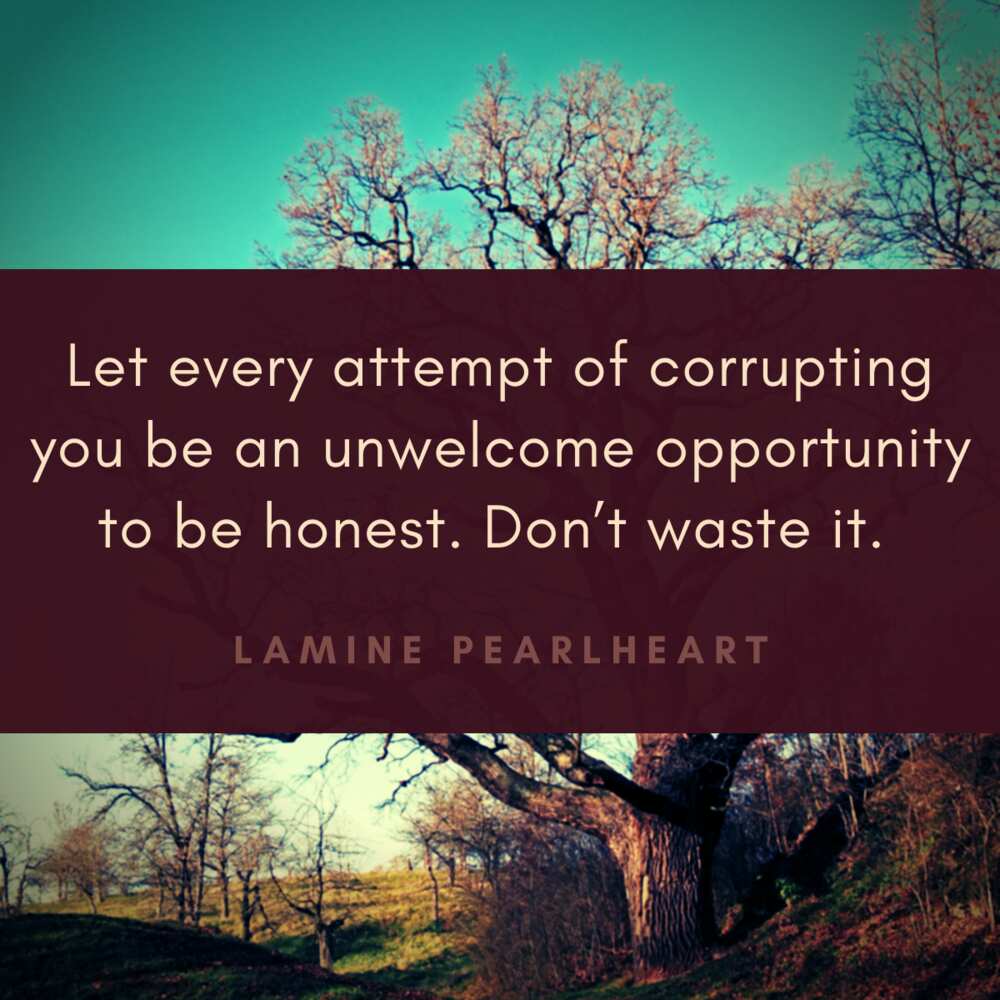 Your reputation and integrity are everything. Follow through on what you say you're going to do. Your credibility can only be built over time, and it is built from the history of your words and actions. - Maria Razumich-Zec
With many overhead schemes for the world's salvation, everything rests back on integrity and driving power in personal character. - Harry Emerson Fosdick
Integrity quotes for kids
Here are some great quotations integrity that will help children grow up to be honest and morally upright.
Integrity is choosing courage over comfort, choosing what is right over what is fun, fast, or easy; and choosing to practice our values rather than simply professing them. - Brené Brown
Integrity: A name is the blueprint of the things we call character. You ask, WHAT'S IN A NAME? I answer just about everything you do. - Morris Mandel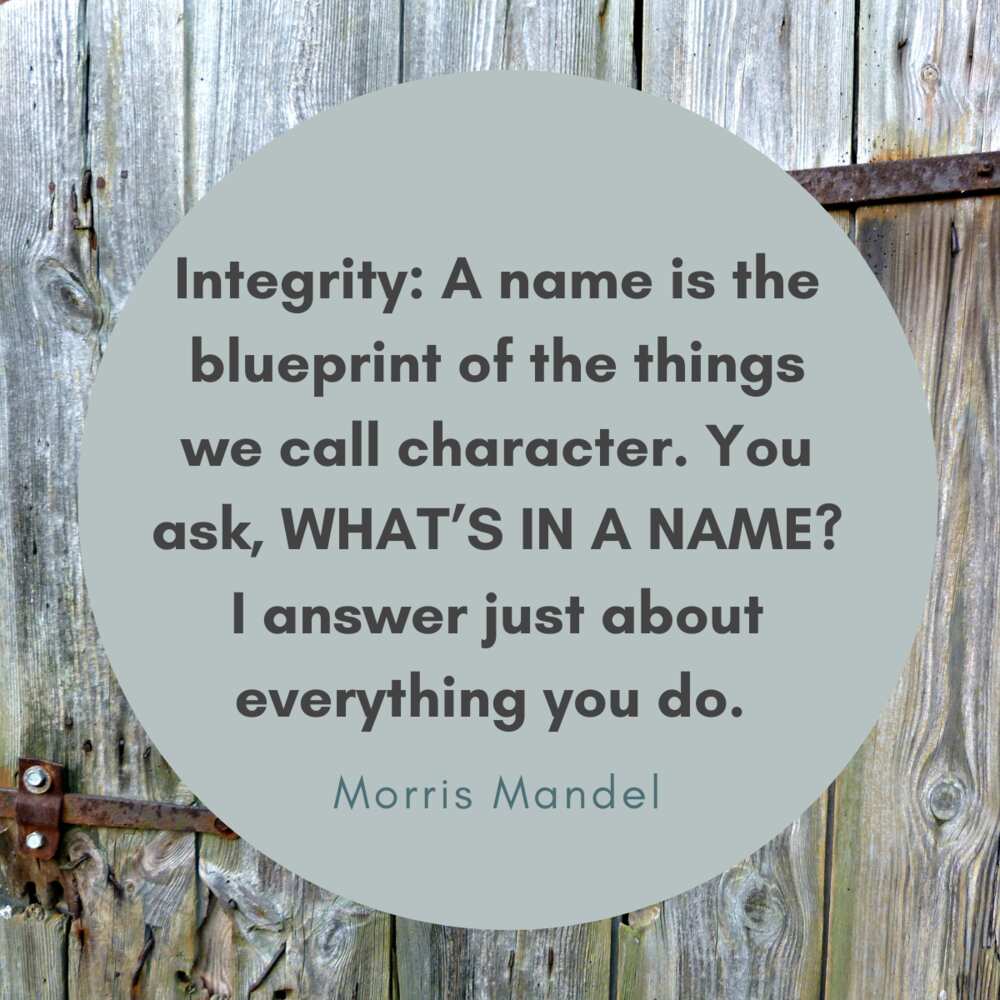 Integrity is not a condition word. It doesn't blow in the wind or change with the weather. It is your image of yourself, and if you look in there and see a man who won't cheat, Then you know he will never will. - John D. MacDonald
I often warn people: Somewhere along the way, someone is going to tell you, 'There is no "I" in team.' What you should tell them is, 'Maybe not. But there is an "I" in independence, individuality and integrity. – George Carlin
Have the courage to say no. Have the courage to face the truth. Do the right thing because it is right. These are the magic keys to living your life with integrity. - W. Clement Stone
Each quotation integrity offers a source of motivation and a fun way in which one can learn how to improve their morals by being honest and having strong moral principles.
Which of these integrity quotes will you be using as your mantra? Let us know in the comment section below.
READ ALSO: 50+ thoughtful alone quotes on importance of enjoying solitude
Legit.ng recently published a list of 50+ thoughtful alone quotes on the importance of enjoying solitude.
Even though being alone allows us to recharge and has a lot more benefits, it is no secret that it may be hard to get comfortable with being alone. For those who enjoy solitude, being alone is a gift, but to those who often feel lonely, the thought of being alone is a nightmare.
Source: Legit.ng