20 best ways of how to slide into DMs of your crush like a pro
Regardless of whether you know someone incredibly cute in real life, or have accidentally seen the person of your dreams on the internet, you probably desire to start a conversation with them. However, it is easier said than done - sometimes you can just get off on the wrong foot. Here are some effective tips if you want to slide into DMs of someone you like and get them to remember you.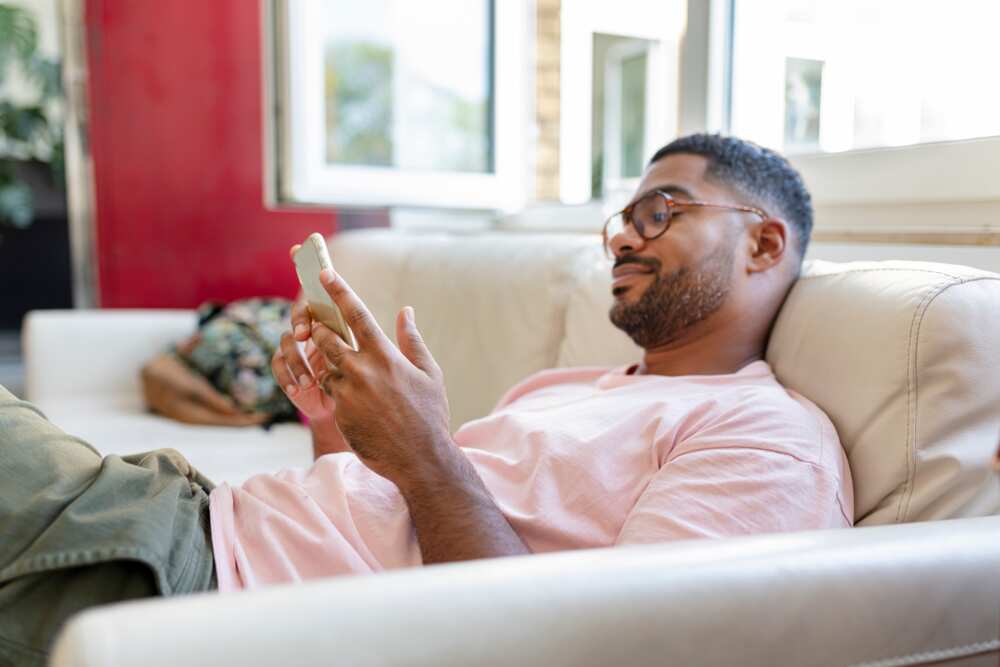 Lots of people would like to know how to slide into a guys DMs or how to slide into a girls DMs. This could be tricky at first, but if you play your cards right, the result will be favorable for you.
If you want to know how to slide in DMs of your romantic interest effectively, you are in luck today. Sliding into DMs is a whole art, and a lot of its outcome depends on your communication skills.
What does it mean to slide into DMs?
This phrase means sending someone a private direct message on social media, most often with the intention of initiating romantic contact. Usually, the person who is sliding into DMs is messaging their crush in a confident and flirty manner.
Is it ok to slide into DMs?
Is it appropriate to slide into DMs?
If it is done in a respectful and non-pushy way, it is completely okay to start a conversation with someone in this manner.
However, the whole "slide into my DMs" culture has achieved a questionable reputation, because many people end up being creepy and annoying towards the other person.
How to slide into DMs - a complete guide
Here are all the things you should remember when you are trying to start a conversation online. Check out this how to slide into DMs 101 guide.
1. Be ready for any outcome
Remember that there is no guarantee the person sees your message and responds to it, and they do not owe you their attention.
Be prepared to move on if it does not work out with this particular person. Do not continue bothering them and getting upset about their not replying, since this is extremely unattractive.
2. Follow them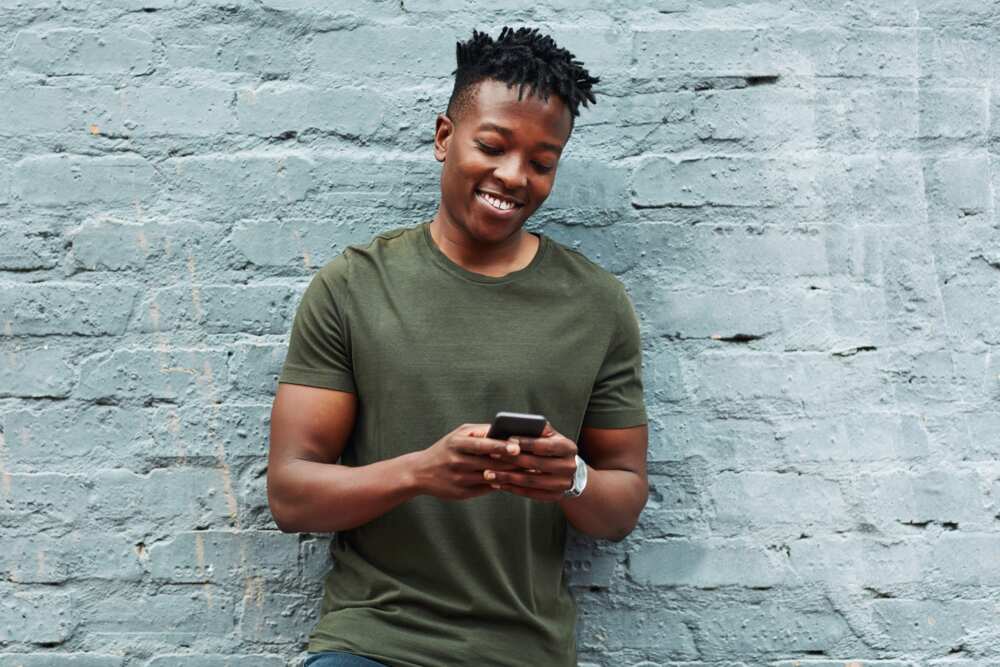 It would seem a little weird and out of the blue if you start messaging this person without following them. Additionally, it would be preferable if they followed you back, otherwise, it may feel a little one-sided.
3. Make a good first impression
You can send them an opening message only once, and this is your shot to make yourself memorable.
Therefore, some generic pickup lines or "hey, how are you" are out of the question. It is not creative at all, and will most likely make the person not want to respond.
4. Say something meaningful
Saying things like "hey gorgeous" is not very likely to work, since this person has probably received plenty of similar messages already, and ignored them all due to lack of creativity.
Instead, you can comment on something you saw on their profile, and try to establish a connection from there.
For instance, you can ask a question about a vacation place they have been to, make a joke about something they posted, or compliment their dog. This will give them a better reason to reply to you.
5. Try to avoid messaging complete strangers
People on the internet are wary of creepy stalkers, and it is easy to seem like one when you are messaging someone you have no mutual friends with.
This means that you should try to text people who you have actually met before, or those who are in your social circle. This way, you will be more approachable.
6. DMs are not a dating app - do not treat them as such
Do not forget that while you may be searching for a romantic connection, the other person does not share your intentions.
If you are on Tinder, you know both of you want the same thing, and it may be easy to turn the conversation romantic. However, if you are messaging someone on their personal social media (Twitter, Facebook, Instagram), you are unaware whether they are looking for the same thing as you.
Sometimes, they may get interested in you with time and grow to like you romantically. Still, there is also a chance that they see you as a friend to have casual chats with, and are not interested in anything romantic for plenty of reasons.
7. Do not like a lot of their pictures
If you saw a beautiful person on Instagram and are considering liking all their pictures, you better reconsider this decision.
It seems stalkerish when someone likes multiple pictures of you dating back to a few years ago and comments on each one. If you want to get their attention, you can like one or two recent pictures and leave a single comment.
8. Do not be creepy
A lot of people make the mistake of opening their message with crude and sexual jokes or pickup lines. Sometimes, they even send explicit pictures of their private parts.
Unless you want the person to be grossed out, do not send anything like this. Show that you respect them as a person and that you do not consider them to be an object designed to satisfy your desires.
9. Do not shower them with compliments straight away
It is fine to make a little compliment about their looks or anything that you saw on their profile. However, you will only come off as clingy and desperate if you start showering them with multiple compliments.
Also, do not make the mistake of admiring their appearance a little too much. They can think you are shallow and like them only for their beautiful face or body.
10. Do not overthink everything you send
Sure, you should think a little bit before sending your texts, but worrying about every word will not do you any good. Just try to be yourself if you want the person to like you for who you are.
11. Plan your responses wisely
Once you start talking to someone, you may think it would be a good idea to instantly respond to each of their texts without giving them space. Or, alternatively, you may want to seem mysterious and often leave the person hanging.
Both of these tactics may cause trouble and paint you as someone who is either desperate or losing interest. Just reply at a normal pace and let the conversation flow naturally.
12. Do not send too many emojis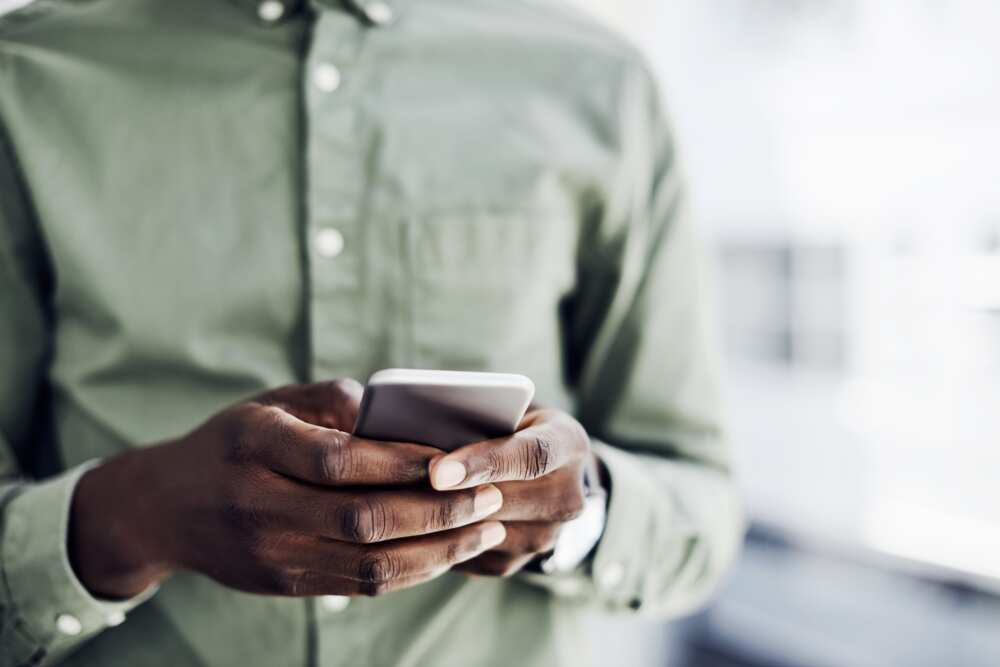 When you message someone with romantic intentions, you want to do it nonchalantly. Sending plenty of emoji reactions just feels like coming on too strongly.
13. Do not send messages when they are not responding
We have all had this one person who constantly sends "hey" texts and is not bothered by you not replying. This will not make your crush want to reply and is only going to put them off even further.
In other words, if you see there is no chemistry, you should accept it and move on.
These are the main answers to the question "How do you slide into your DMs successfully?".
What to say when you slide into DMs - effective tips
Every person thinks "if you slide into my DM, it had better be worthwhile". This is why you should check out some ideas that are great conversation starters.
Respond to their Instagram story - you can react to something they posted.
Ask them about the trip they took recently, or the concert they went to.
Send them a funny post or meme that reminded you of them.
If you have a mutual friend or acquaintance, bring them up.
Invite them out with your friend group. This way, the invitation will seem more casual and less pressuring for them, as opposed to a date.
If you have recently moved to the city where they live, you can ask them about tips. For instance, you can let them give you recommendations about the best parks, bars, restaurants, or markets.
Compliment their recent post, but be creative and use a line that is more likely to stick in their memory.
Slide into DMs memes
Sliding into DMs memes have become truly popular over the past few years. Here are some funny memes related to this topic.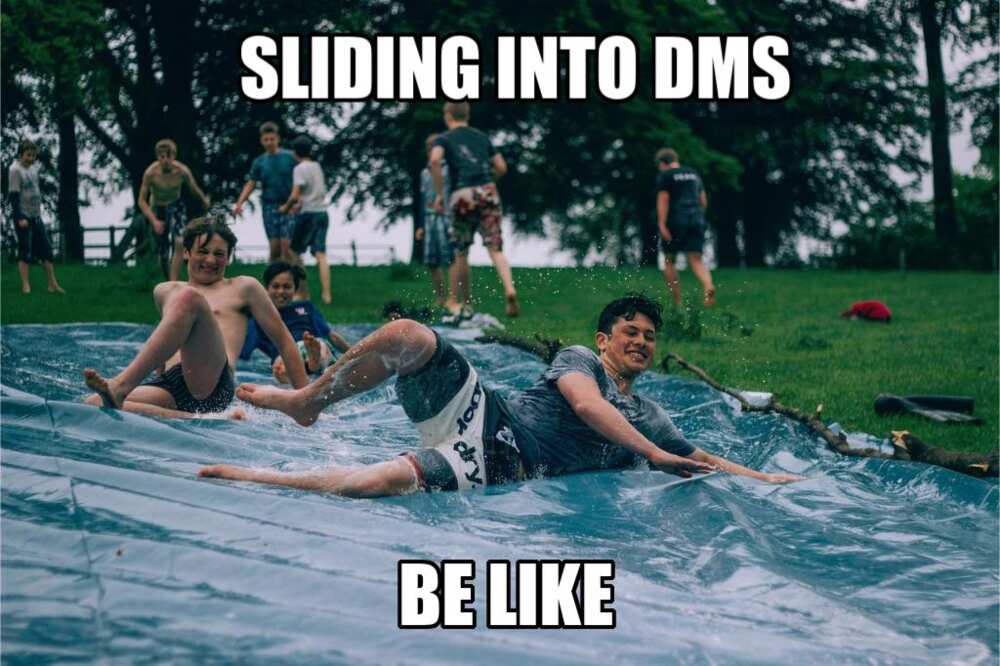 You better not try: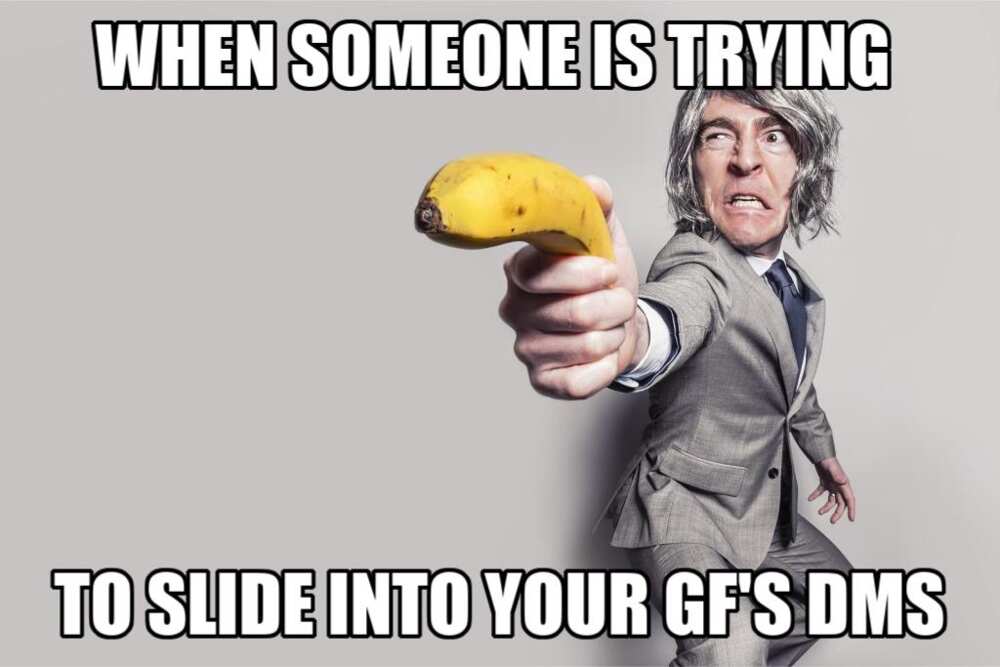 It's just like a slippery slide: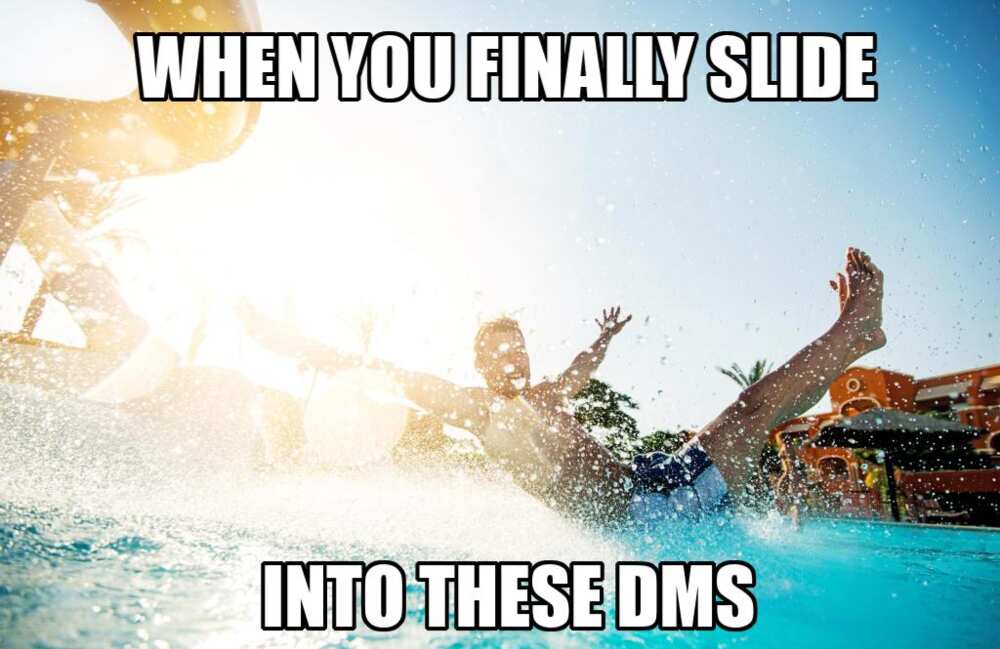 The joy that comes after successfully sliding into their DMs is unmatched: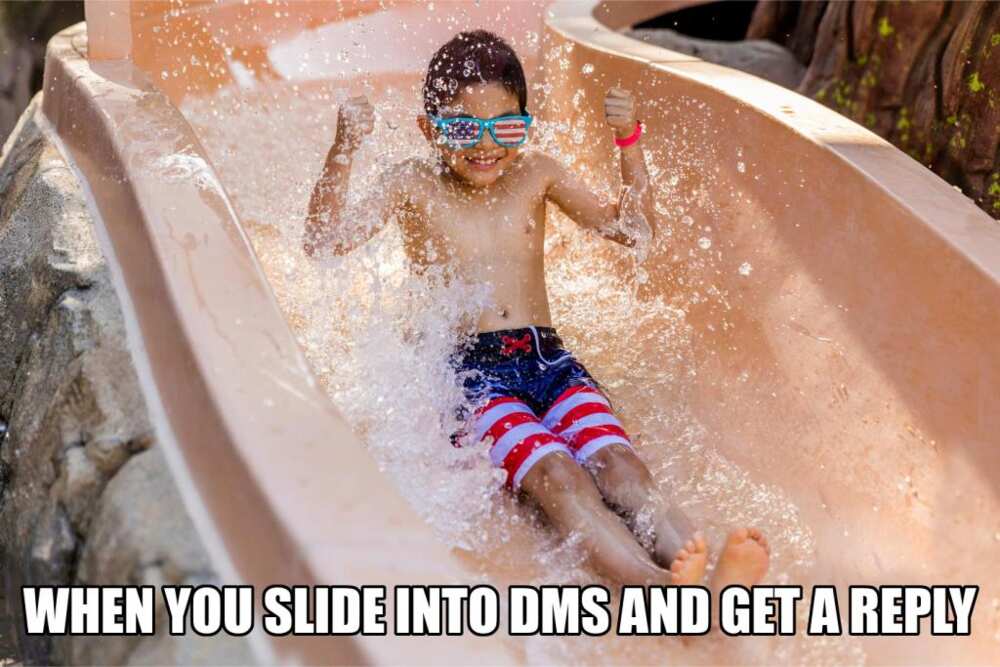 When your energy is unmatched: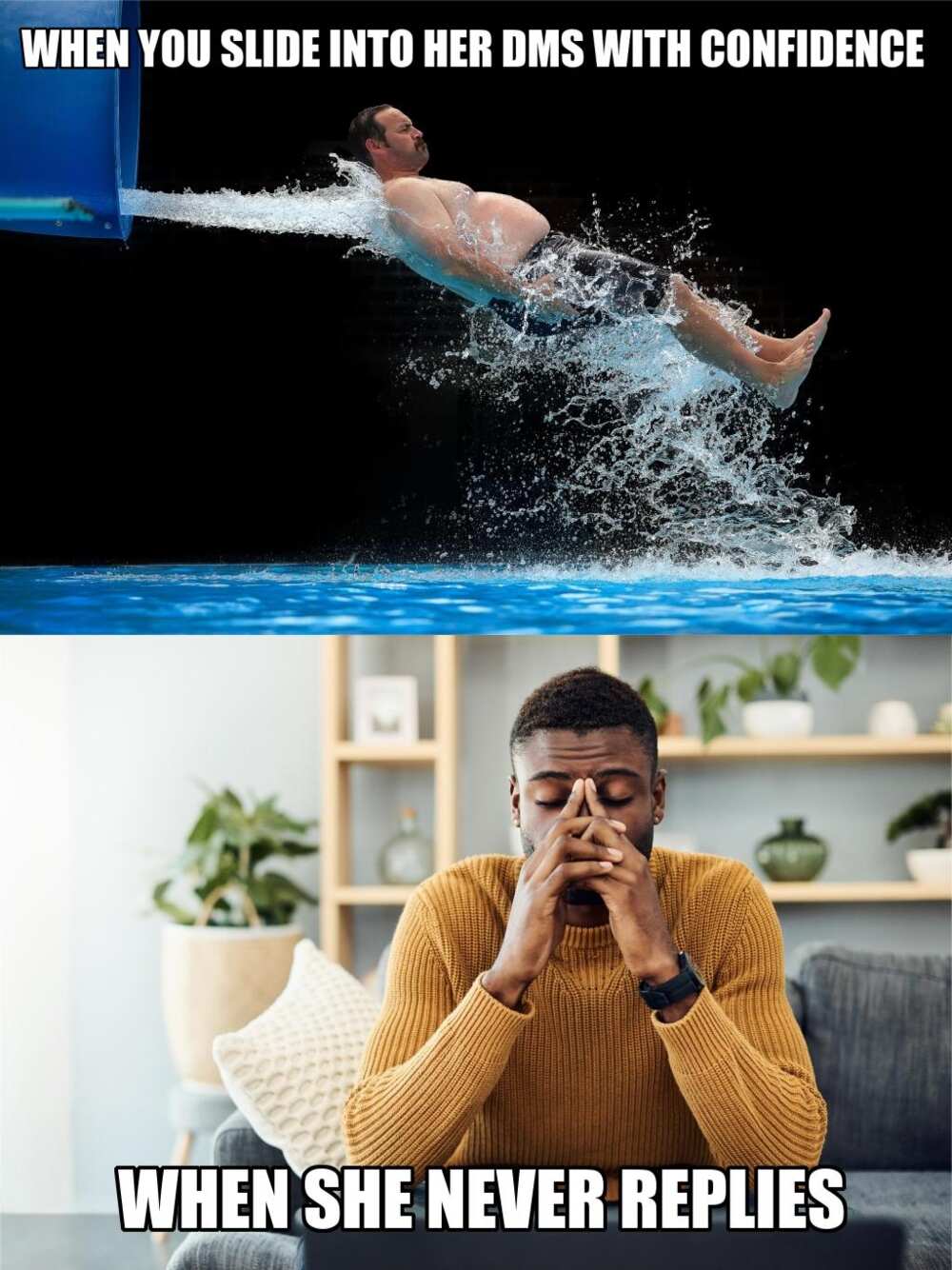 If you wanted to know how to slide into DMs of someone you like, we hope this article answered all of your questions.
READ ALSO: 50+ pick up lines for girls that have the most success on Tinder
Are you searching for love on Tinder? Nowadays, it is not easy to catch someone's attention on this website, but we have got you covered.
Legit.ng offers you 50+ amazing pick-up lines that you can use on Tinder. With these, you are guaranteed to find a match.
Source: Legit.ng