Kirstie Alley bio: Age, net worth, movies, where is she now?
Kirstie Alley, whose real name is Kirstie Louise Alley, is a successful American spokesmodel and actress. She became famous in 1982 after playing Saavik in the science fiction film Star Trek II: The Wrath of Khan. Since then, Kirstie has risen to become one of the most brilliant actresses in Hollywood.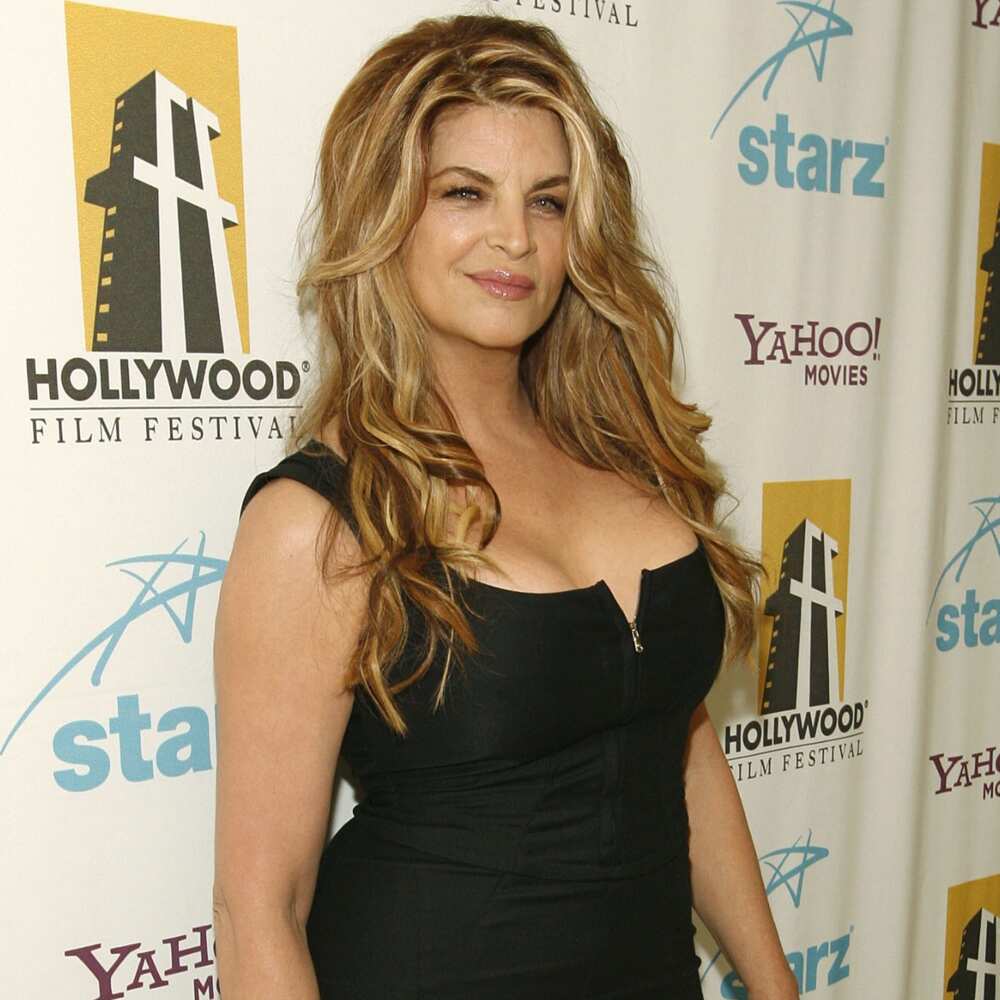 One of Alley's memorable roles includes Rebecca Howe on the NBC sitcom Cheers from 1987 to 1993. She received an Emmy Award and a Golden Globe in 1991 for the same role. She became a sitcom queen when, from 1997 to 2000, she starred in Veronica's Closet. The role earned her an additional Emmy and Golden Globe nominations. Her early success continued in 1995 when she received a star on the Hollywood Walk of Fame. But just who is she? Read on to discover more about the brilliant and beautiful actress.
Kirstie Alley profile summary
Full name: Kirstie Alley
Age: 69 years
Birthdate: January 12, 1951
Horoscope: Capricorn
Birth place: Kansas, USA
Career: Actress and model
Kirstie Alley age and early life
How old is Kirstie Alley? She was born on 12 January 1951. This makes her 69 years old currently. She was born in Wichita, Kansas, United States. Kirstie Alley young life was pleasant and warm. She was born to Lillian Mickie (née Heaton), who was a homemaker. Kirstie's father was Robert Deal Alley, an owner of a lumber company. Alley has two siblings named Colette and Craig.
Alley's mother died after a drunk driver hit their car. The accident left her father with serious injuries, but he recovered after some time.
Kirstie attended Wichita Southeast High School, where she graduated in 1969. She later attended college at Kansas State University but dropped out after her sophomore year. She was more interested in acting than pursuing an academic career path. Her decision paid off eventually since turned out to be a successful actress with an impressive net worth.
Kirstie Alley movies and career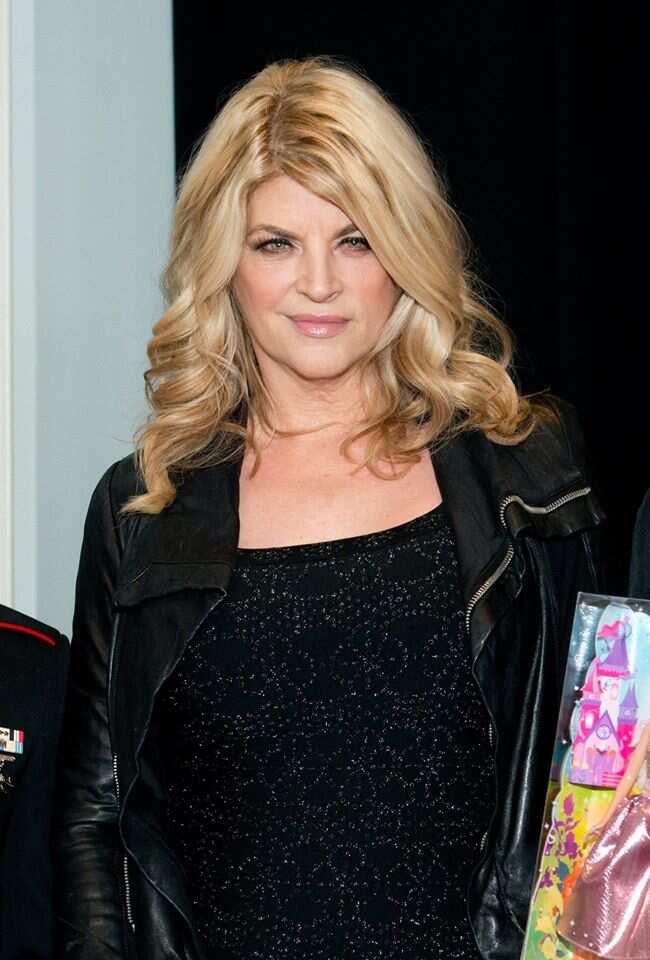 After dropping out of college, the young Kirstie Alley moved to Los Angeles to pursue Scientology. She also worked as an interior designer and appeared as a contestant on the popular game show Match Game in 1979. She won both rounds of the game, winning $500 in the first round and $5500 in the second round.
That was not the end of her TV roles. She also was on the game show Password Plus in 1980.
Alley appeared in a number of movies. These include:
Summer School in 1987
Shoot to Kill in 1988
Look Who's Talking in 1989 as well as its two sequels in 1990 and 1993
Madhouse in 1990
Sibling Rivalry in 1990
Village of the Damned in 1995
It Takes Two in 1995
Deconstructing Harry in 1997
For Richer or Poorer in 1997
Drop Dead Gorgeous in 1999
Alley won her second Emmy Award in 1994 for the television film David's Mother.
She continued to experience immense success in her acting career. In 1997, she received an Emmy nomination for her work in the crime drama series The Last Don. She continued to act and thrive in the industry.
In 2005, she played a fictionalized version of herself on Showtime's Fat Actress. A few years later, in 2010, she appeared on the reality show Kirstie Alley's Big Life. She was also a contestant on the twelfth season of Dancing with the Stars from 2011 to 2012, where she finished in second place.
2013 was her big return to acting when she got a title role on the sitcom Kirstie. In 2016, she joined the second season of the Fox comedy horror series Scream Queens. In 2018, Alley finished as the runner-up on season 22 of the British reality series Celebrity Big Brother.
Kirstie Alley now may not be the hot young woman like she was during her younger years, but she is still attractive nonetheless. She has struggled with weight issues over the years, despite having been an impulsive eater most of her life. You can still find a few of Kirstie Alley hot pics online, which will prove just how beautiful she was. Her menopause stage came with several challenges, most of which were weight-related.
Marriage and relationship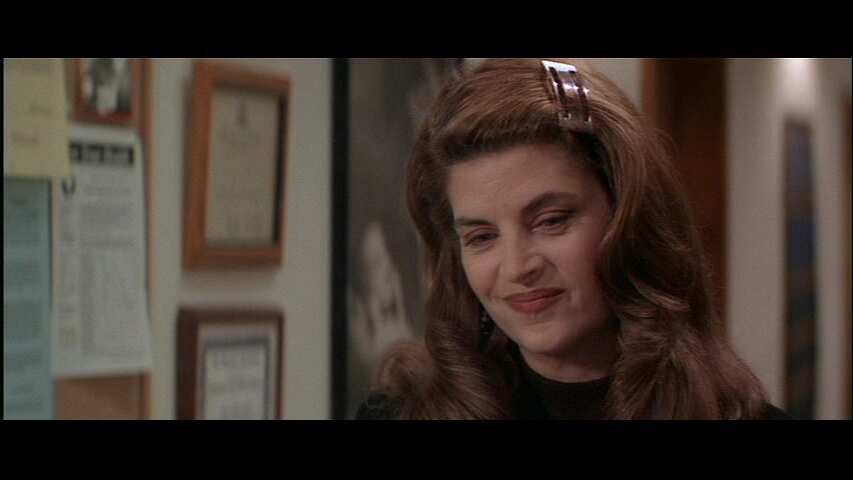 The star has been married twice in her life. Kirstie was married to Bob Alley from 1970 to 1977. Alley met her first husband, who was also her far-cousin, in the high school where they dated. They got married in the year 1970. Unfortunately, their marital life could not work as they expected, hence the decision to call it quits.
They did not have any children together. Her second marriage followed in 1983, December 22. She got married to her second husband, Parker Stevenson, with whom she had two children. They were together from 1983 to 1997. They got divorced in 1997 and also shared the custody of their two children. After their divorce, Kirstie paid Parker a settlement worth $6 million. From the time of her divorce, Kirstie has been in different types of relationships.
Kirstie Alley net worth
Having started her acting career quite early, Kirstie Alley worth is much more than she had a few years back. Her donations over the years also prove that she is a wealthy woman. Kirstie's net worth is $40 million, according to Celebrity Net Worth. Most of these amount has been accumulated over time because of her acting career, and different engagements in showbiz.
Apart from her net worth value, she has also been known to spend her money on properties. In 2000, Kirstie purchased an 8,800 square-foot mansion in Los Angeles for a value of $2.988 million. In November 2018, she listed the same property for sale for $11.97 million. In 2000 she bought Lisa Marie Presley's Clearwater, Florida mansion for $1.5 million. Further displaying her wealth, in 2007, Kirstie donated $5 million to the Church of Scientology.
Kirstie Alley is one of the best actresses in Hollywood. From when she was young, the beautiful actress always stole the show in every film she was featured in. Several years on, in her 60s, she continues to be one of showbiz's persons of interest.
Source: Legit