Best Ghanaian movies of all time: 10 films to add to your watchlist
The most well-known film industries worldwide are Hollywood, Bollywood, and Nollywood, but did you also know that Ghana's film industry is expanding? Ghanaian cinema, often known as Gollywood by some, is establishing itself to compete in the global arena. The country's video business is mainly divided into English (Glamour) and Akan (Kumawood).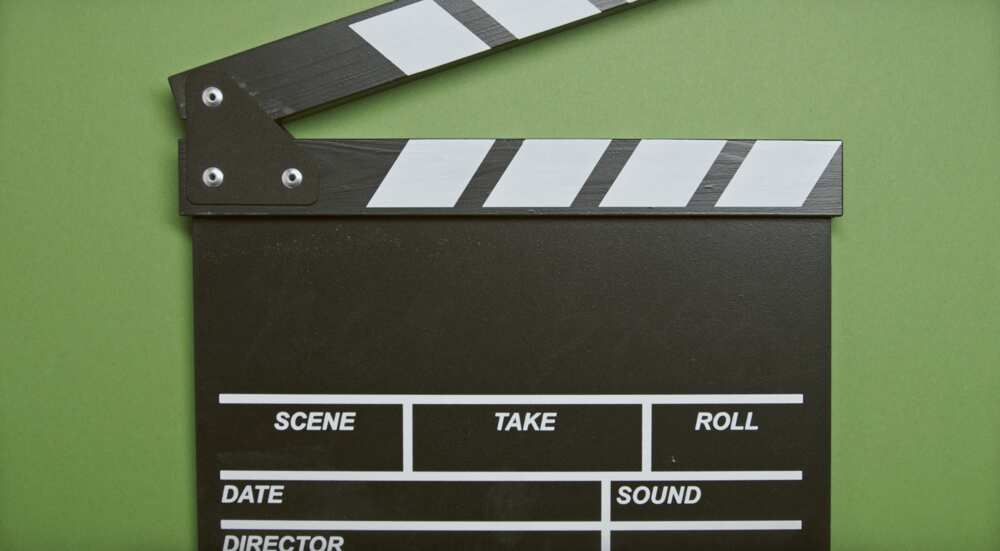 Over time, there has been a significant improvement in the Ghanaian film industry. Ghanaian movie makers and directors have made some excellent movies that are exciting to watch.
Ten best Ghanaian movies of all time
Thousands of films and television series have been produced by Ghanaian filmmakers over the years. Some of the best Ghanaian films are also among the most popular in West Africa.
1. Children of the Mountain (2016)
In the drama Children of the Mountain, Essuman, a yam seller and single mother, gives birth to a kid with a cleft palate. Essuman's immediate reaction is to flee because she is blamed for her child's imperfection, so she does.
She tries, but her conscience pulls her back, and she concedes defeat. Three years later, her kid is identified as having cerebral palsy because he cannot talk, sit, or walk like his friends.
Essuman bounces from hospital to hospital in her quest to find a cure for her son before she concedes that the ailment is incurable. She stops trying the hospitals and turns to a herbalist, a protestant preacher, and finally, a spiritualist for guidance.
2. Like Cotton Twines (2016)
Like Cotton Twines gives an insight into an American teacher who comes to Ghana to teach and later discovers that one of his 14-year-old female students is participating in a trokosi system of practice.
The reason is that she wishes to marry a fetish priest to atone for her father's sins. It stars Irene Adotey, Adjetey Anang, Miranda Bailey, and David Dontoh, among others.
3. No Time to Die (2006)
No Time To Die is a Ghanaian comic and romantic movie produced by Wolfgang Panzer, a German writer. The plot revolves around Asante, a funeral car driver in Ghana who is looking for a wife but is turned down by most women because of his job.
He starts staring at a female customer whose mother has passed away and figures out how to persuade her. Regardless, her father forbids her from marrying a funeral home driver.
This film was created to explain African culture by demonstrating the changes in African funeral traditions due to the social impact of colonialism in Africa. It is an English-language film that runs for 95 minutes.
4. Away Bus (2019)
Away Bus is a drama-comedy about two sisters, Bibi and Kiki, who have 12 hours to raise 20,000 Ghana cedis for emergency surgery to save their dying mother. When all attempts to obtain assistance from family and friends fail and the clock begins to tick, they decide to attempt a highway bus robbery to raise funds.
It is a successful robbery; they have enough money to save their mother. Just as they are about to celebrate their success, another group of armed robbers arrives and robs them of everything they have robbed. With time ticking away, their mother's life in their hands, and armed robbers in charge of their money, they must make a decision that will save them and their mother.
5. Ties That Bind (2011)
Ties That Bind is one of the best Ghanaian love movies directed by Leila Djansi and starring Kimberly Elise, Omotola Jalade Ekeinde, and Ama K. Abebrese. The summary tells the story of Adobea, Buki, and Theresa, three women from various backgrounds who are united by the grief of losing a child.
The women meet by chance in a little village in Kroboland, where they go on a shared journey of forgiveness, love, life, and redemption while restoring a run-down clinic for the locals.
The film received numerous awards and enjoyed tremendous popularity among moviegoers. It was praised for the message it tried to convey.
6. Aloevera (2020)
Are you looking for the best Ghanaian movies on Netflix? You can try watching Aloevera which was released in 2020. In the movie Aloevera, two ethnic groups known as the Aloes and the Veras coexist in the same village. Even with the kids present, they have a fierce rivalry, and a distinctive hue distinguishes each side.
Aloewin and Veraline, two town leaders' children, must overcome the hostility between the two communities to marry. The friendship between the two led to the community eventually uniting.
7. Heritage Africa (1989)
Heritage Africa is one of the old Ghanaian movies produced and directed in 1989 by Kwaw Ansah. The story follows Kwasi Atta Bosomefi, a young man who worked as a public servant during the colonial era and climbed to prominence due to his connections to the colonial rulers.
He changes his name from Kwasi Atta Bosomefi to Quincy Arthur Bosomfield to assimilate with his colonial masters' culture and traditions rather than his own.
The film focused on the frequent instances of locals betraying their own people during Ghana's colonial era and siding with colonial rulers for personal benefit.
8. Gold Coast Lounge (2020)
Gold Coast Lounge's synopsis is about a family with a criminal record who had to clean up before the government shut down their lounge. After their leader is assassinated, the eldest must take over, followed by insurgency and criminal investigation.
It stars Pascal Aka, Raquel Ammah, Fred Nii Amugi, Adjetey Anang, and Akofa Edjeani Asiedu. The film received eight Ghana Movie Award nominations in 2019 and six Golden Movie Award nominations in 2020.
9. Azali (2018)
Azali is a 2018 Ghanaian drama film directed by Kwabena Gyansah that delves into the complexities of tradition and modernity in rural Ghana. The narrative centres on Amina, a young woman from a small village in northern Ghana, who is forced to navigate conflicting desires from her mother, grandmother, and uncle.
Her mother, desiring to break her daughter out of a monotonous existence, surreptitiously arranges for Amina to be sold to strangers in the city. Along the way, Amina forms an unlikely bond with a young man who, like her, was sold into slavery. The film explores themes of family, tradition, and the quest for autonomy and self-fulfilment.
10. Public Toilet Africa (2021)
Public Toilet Africa is a film written and directed by Kofi Ofosu-Yeboah. The plot revolves around Ama returning to the city where she was given as a child to a white art collector. When she enlists the help of an ex-lover in her quest to reclaim her stolen childhood, her plans quickly go awry.
As they flee the city on a remote country road, they are met with a series of strange encounters as their fate is linked to the fate of two passengers they pick up.
What are some Ghanaian action movies?
Some of the popular Ghanaian action movies include 2016, Potomanto, African Kung-Fu Nazis, Run Baby Run and Who Owns Da City.
Over the years, incredibly skilled Ghanaian filmmakers have made great movies, capturing millions of viewers' attention and showcasing some of the most outstanding African actors and actresses. The country's film industry has advanced significantly since gaining independence.
READ ALSO: 15 TV shows that fell off after having a spectacular start
Legit.ng recently published an article with the top 15 TV shows that fell off after having a spectacular start. Several TV programs started well and left viewers wanting more, but as the episodes wore on, they gradually lost their appeal. Many fans wanted the greatest historical concerts to pick up where they left off, yet some tarnished their legacy.
TV shows have made it possible for young people to share cultural experiences with others by having the ability to establish strong touchstones. For viewers who had great hopes for the show, it is terrible when good TV goes bad.
Source: Legit.ng