Cute love messages for him to send when you are apart
Long-distance dating is popular nowadays. When your man is not near you, you may decide to come up with cute love messages for him that you can send.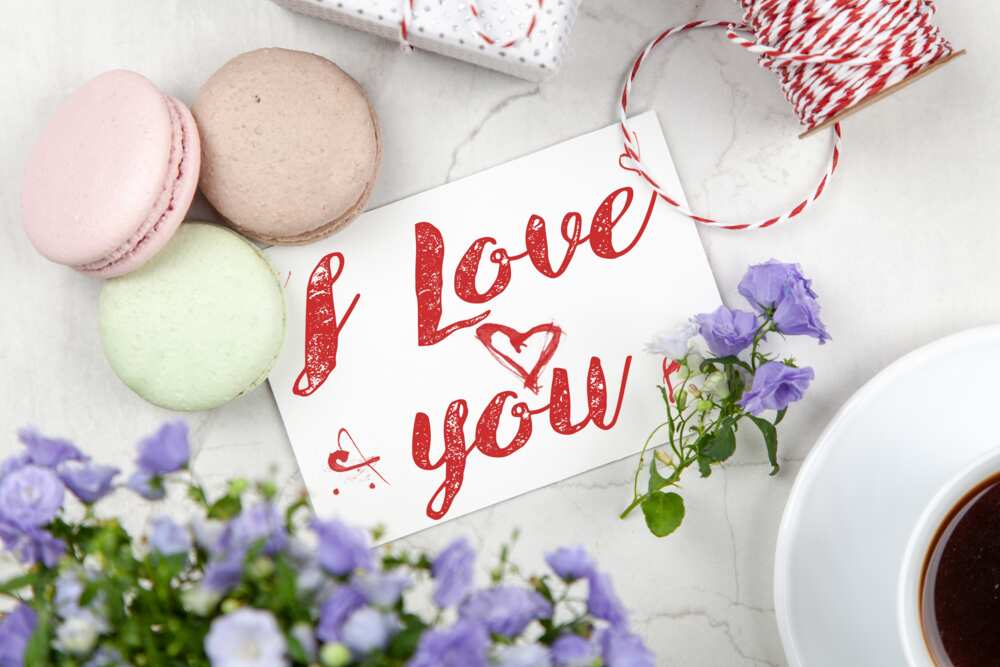 Distance can have adverse effects on an otherwise flourishing relationship. However, partners can bridge the distance between them by continually communicating and reassuring their love for each other. If your man is far away, what are some of the sweet love messages that you can send him?
Warm love messages for him
There are so many things that you can write as love messages to him, but you need to settle for something romantic and impactful. Avoid monotonous words that would not mean a thing to your hubby or boyfriend.
Try to be creative and craft something unique that will touch his heart upon reading the text. If nothing special comes to mind, then you can resort to using any of the following heartwarming messages.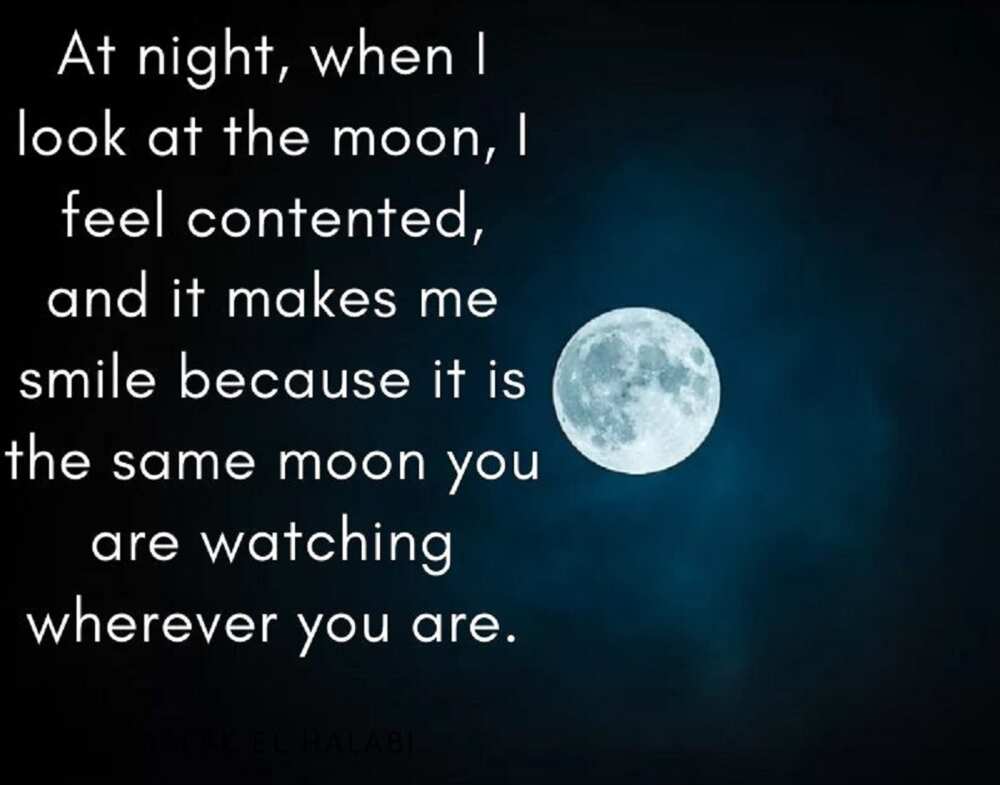 Each day, I wake up thinking of you, and when I retire to bed to sleep, I still think of you.
Show your partner that you value him so much that you cannot stop thinking for him while he is away. Well, he might be out of sight but not out mind.
I was in search of happiness until I met you, and since then, you gave me plenty of joy. I confess that life is unbearable without you, and now, I wish you come back soon.
Love brings happiness, and when the source of joy (him) is not near you, then it might not be easy to cope with the absence easily. Let him know that you are looking forward to the day that he will be back.
I am glad that despite the many challenges we have faced, our relationship has stood the test of time. Even with the long distance between us, I am grateful that you have shown me unwavering love.
There are different challenges that rock relationships and distance is just one of them. If you have overcome various hurdles in the past, then the long distance should not be a cause for dwindling affection.
At night, when I look at the moon, I feel contented, and it makes me smile because it is the same moon you are watching wherever you are.
No matter how far apart you are from your partner, at least you can be sure that you share something in common when the night falls, the moon. It is that very moon you see that he sees wherever he is, and that should give you immense satisfaction.
Memories of the moments we had and the nice things we did are what has made me strong so far. I am optimistic that the best moments are yet to come. I am looking forward to the time when you will come back to join me.
It might feel so lonely to be away from him, but memories of your past moments can play a significant role in assuring you that he will soon be back.
To me, the long-distance between us does not mean a thing. You are the same person I love, and wherever you will be, I will love you the same way. I miss us together.
Distance does not really matter when he is in your heart because regardless of where he goes, he is the same person you treasure.
I am so fond of you such that it is easier to be with you than to be without you. How I wish that I could speed up time so that I am with you soon.
This is the perfect scenario of 'you never miss your water until the well runs dry.' You feel so comfortable when he is around until he leaves, that is when you start to miss the moments you had.
Romantic love sayings for him
Thinking of cute messages for him out of the blue might not work if you cannot find the right words to express how you feel. Instead, you should opt for touchy and romantic long-distance love quotes.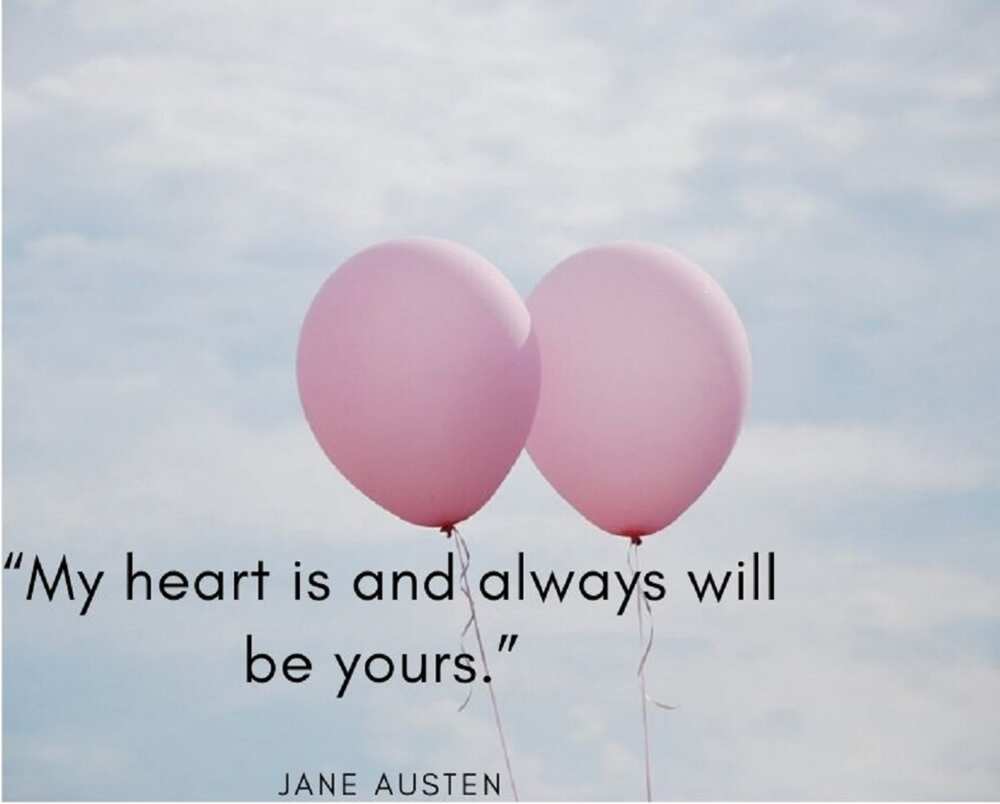 "My heart is and always will be yours." - Jane Austen.
"Your love shines in my heart as the sun that shines upon the earth." - Eleanor Di Guillo.
The sun is the source of life on earth. In the same way, his affection gives your heart profound joy.
"Absence sharpens love, and presence strengthens it." - Thomas Fuller.
It is true that you only know how much you love him when he is not near you. Distance should not make you weary, but it should strengthen your bond.
"No matter how far you manage to go, the distance will never be able to erase those beautiful memories. There is so much goodness that we shared together." - Lucy Aims.
Somehow, memories are permanent, and they cannot be quickly erased even if he travels far away.
"In true love, the smallest distance is too great, and the greatest distance can be bridged." - Hans Nouwens.
He is not gone forever, and even though he has been away for quite a while, show some hope that you will be with him soon.
"I exist in two places, here and where you are." - Margaret Atwood.
This is an assurance that you are always with him wherever he is, not necessarily physically.
"The pain of parting is nothing to the joy of meeting again." - Charles Dickens.
Even though it was painful to part, the joy of reuniting will soon overcome the pain.
Captivating love notes for him
Have you ever thought about sending or leaving behind love letters for him with a custom message? You can jot down some love words for him that he will treasure when he is away.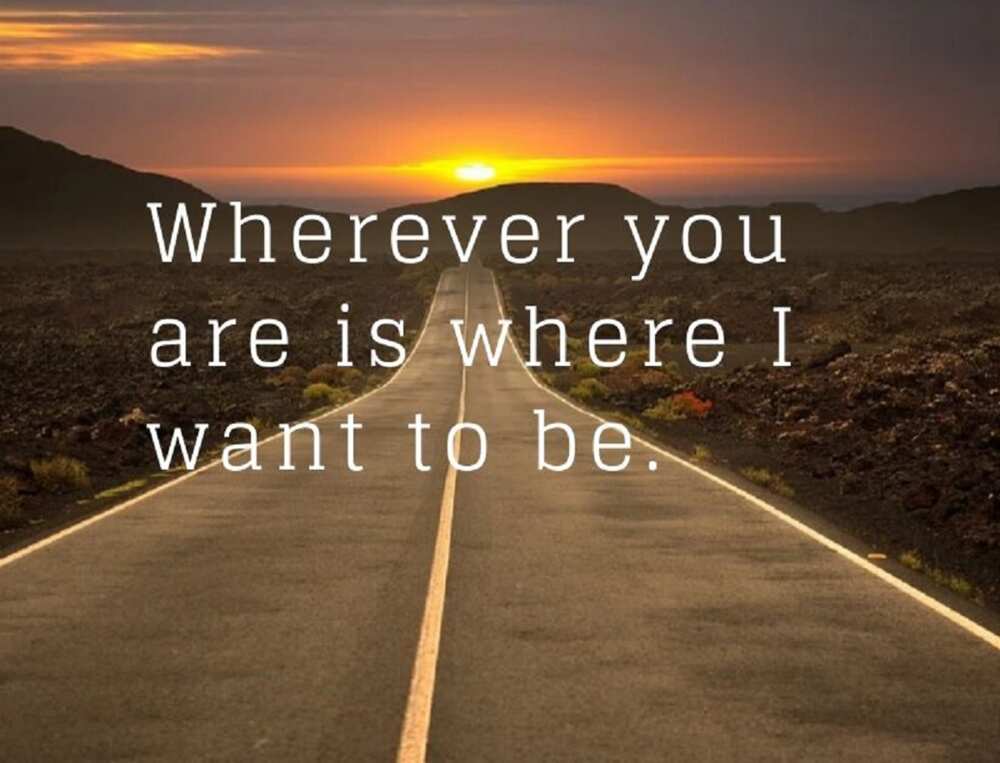 Wherever you are is where I want to be.
You bring so much color into my world that used to be so dull and gray.
I miss the piece of my heart that you took with you. Will you bring it back soon?
Every second that you are away, I miss you. I know someday it will be worth it.
I missed you yesterday. I miss you today, but tomorrow we will be together.
Do not let your love fade away when you can use any of these love message for him to spice up your relationship. Furthermore, modern communication technologies have simplified the process of sending messages and within a short time, he will receive and read the message.
Source: Legit.ng