Best Dumbledore quotes to inspire you
Professor Albus Percival Wulfric Brian Dumbledore is by far one of the most well-known, famous and amazing characters from the series of novels about the boy named Harry Potter. As the most powerful wizard of all time, a kind, caring and fair headmaster, he is also the author of numerous wise lines. Dumbledore quotes are exactly what you need to gain some inspiration.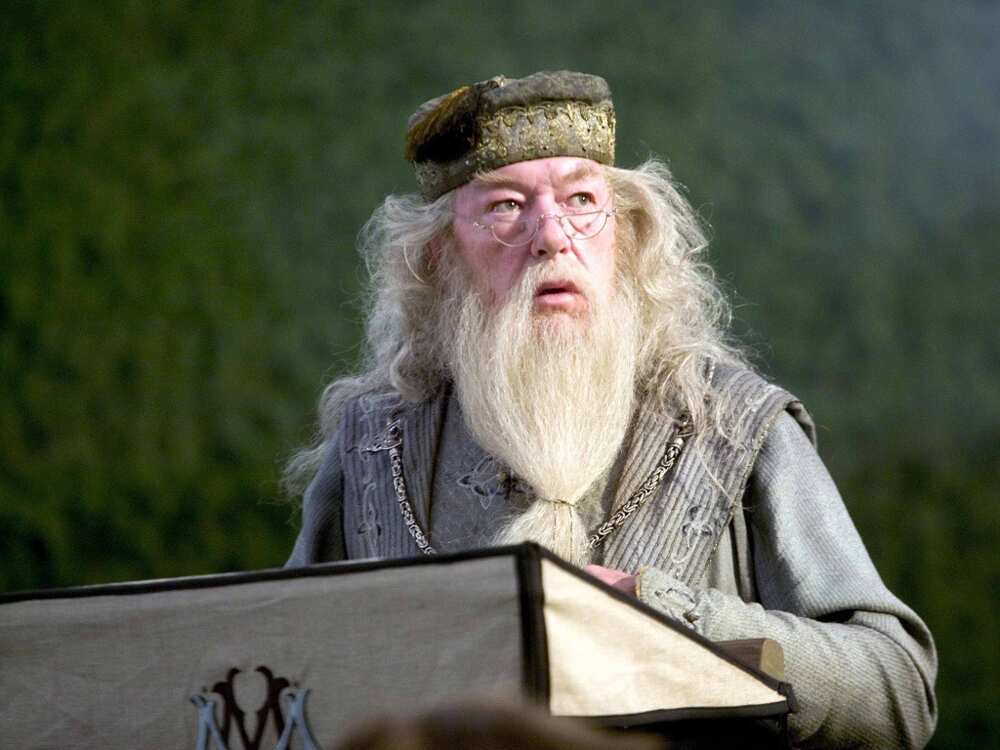 For more than 20 years now, Albus Dumbledore quotes have been a favourite among many Harry Potter fans. Even those who have never read a book from the legendary series may find these sayings worth their attention.
Legendary Dumbledore quotes
The headmaster of Hogwarts is known for his unique character of being a man of few words. 'Nitwit! Blubber! Oddment! Tweak!' – these are the words he says to greet the Great Hall full of students when Harry Potter meets him for the first time. As the story develops, the lines this character drops become less mysterious and strange, and we start to see how immensely clever the old sorcerer is.
"We are only as strong as we are united, as weak as we are divided."
The idea behind these famous Harry Potter words is not rare. Many cultures live by it. Still, put into different words, this idea shines anew for the books' readers.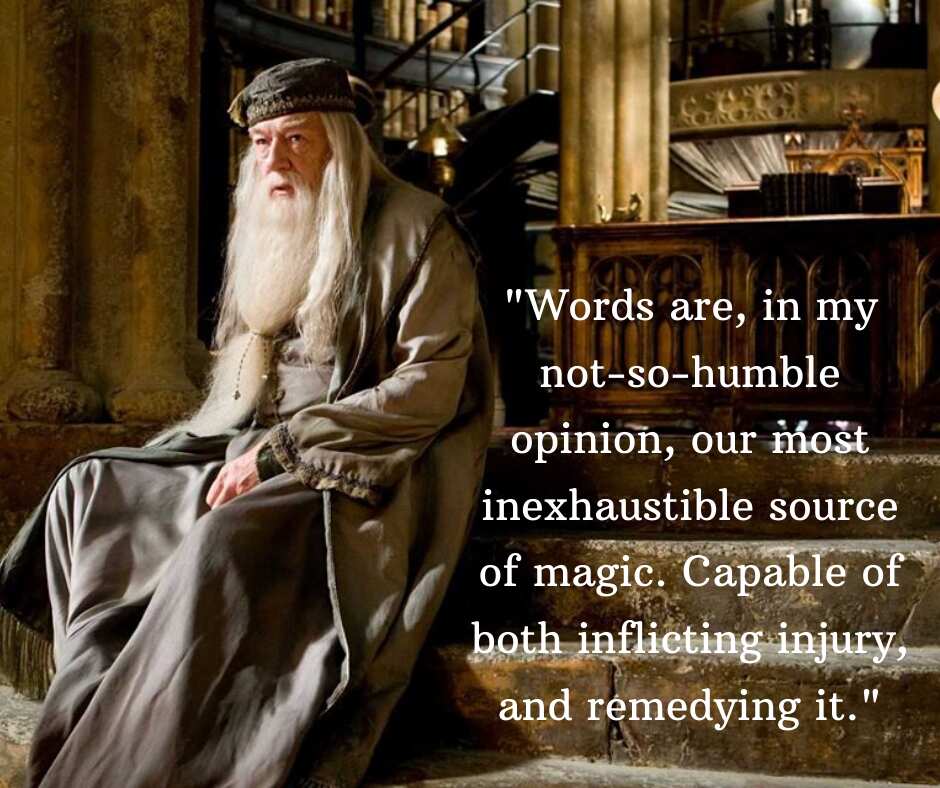 "Fear of a name increases fear of the thing itself."
Due to these words dropped by Albus Dumbledore, Potter learned not to fear Lord Voldemort. In real life, one may get rid of their own fears by acknowledging them and learning to name them openly.
"Differences of habit and language are nothing at all if our aims are identical and our hearts are open."
"It matters not what someone is born, but what they grow to be."
One of the most famous characters of the novels, Neville Longbottom, was a shy and clumsy boy. He used to be almost hopeless during his first years at school. Nevertheless, Neville acted like a brave, courageous hero at the end and helped Harry to finish off Voldemort. His example shows how unexpectedly inner strength can develop in those who seem to be weak and underestimated.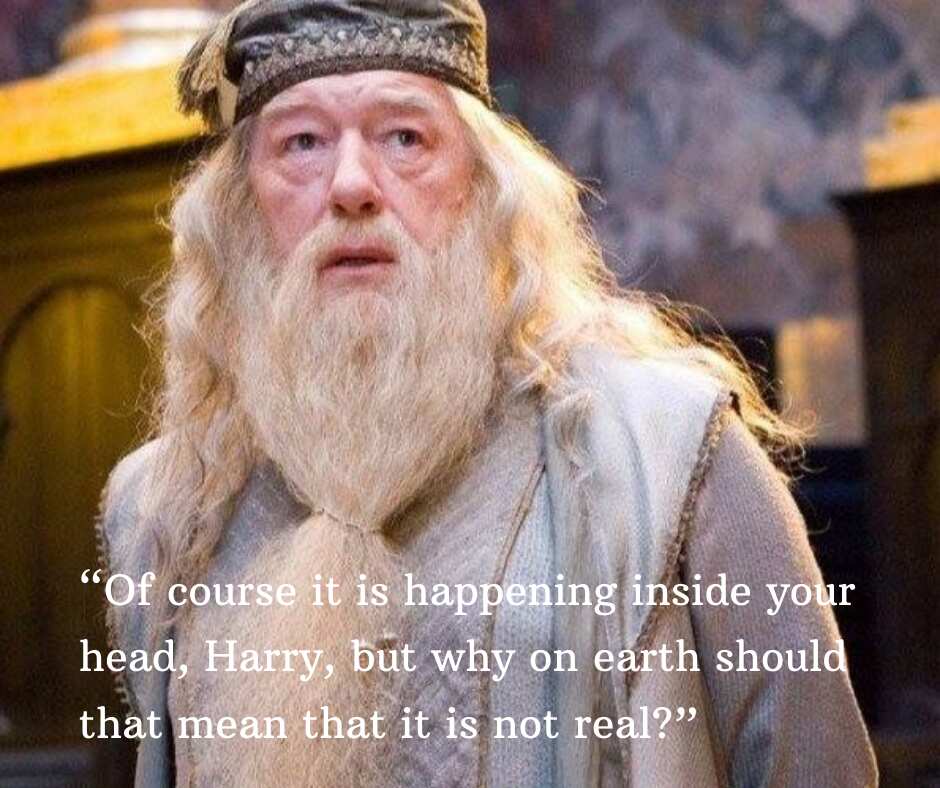 "The truth. It is a beautiful and terrible thing, and should, therefore, be treated with great caution."
One of the best Harry Potter quotes, this line teaches us the value of truth, its power, and its danger. Sometimes, we can hurt people badly by telling them the truth. For this reason, it is necessary to think carefully about when and how to present it.
"Curiosity is not a sin…but we should exercise caution with our curiosity."
"People find it far easier to forgive others for being wrong than being right."
One of the most underestimated Harry Potter quotes, it also speaks about the pain the truth can cause. It is sometimes easier to forgive a person for mistreating you than to acknowledge that you were wrong and somebody else was right.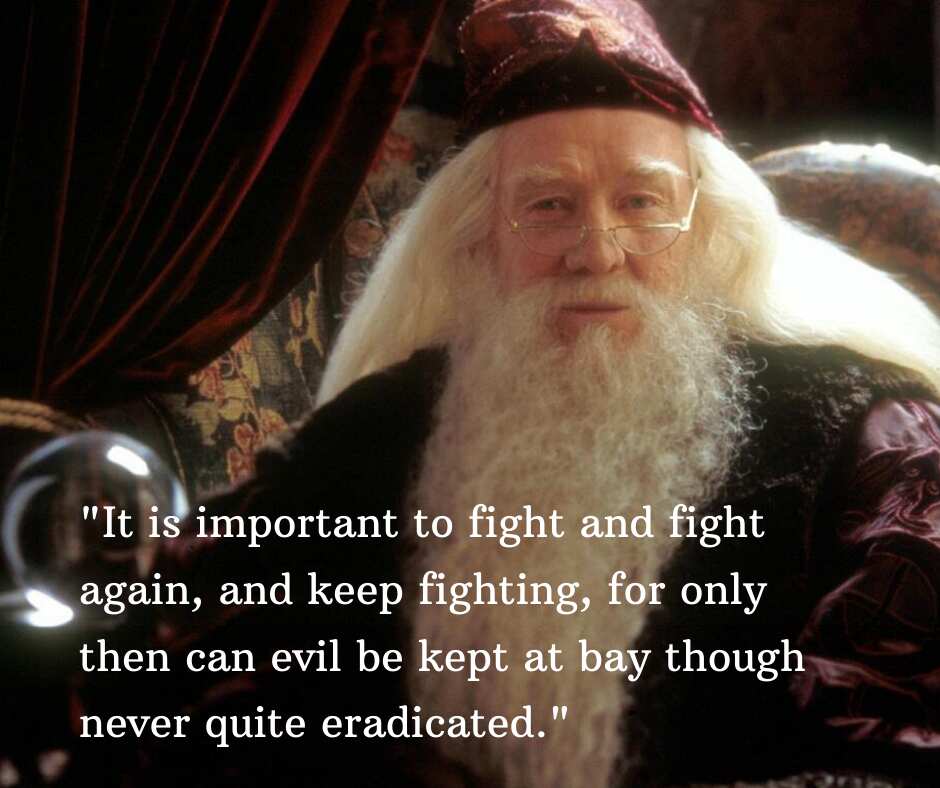 "It is our choices that show what we truly are, far more than our abilities."
Harry had suffered a lot due to his resemblance to Lord Voldemort until he realized that what mattered was not how much the two of them were alike; what mattered was how much they were different. A person's talent can be used to do good things if its owner chooses this path. This is just like how Harry's ability to speak the language of snakes, generally attributed to dark wizards, served him well in fighting for the good side.
"Understanding is the first step to acceptance, and only with acceptance can there be recovery."
"Happiness can be found in the darkest of times, if one only remembers to turn on the light."
This line is one of the most remembered and loved among the headmaster's sayings. It gives inspiration and support with the idea of hope when everything seems to be collapsing. For those who have read the book, this Dumbledore light quote reminds us of Ron Weasley who found his friends with the help of a ball of light that showed him the way. He found his happiness, his friendship, and love when he turned on the light with the help of the magical device the headmaster gave him.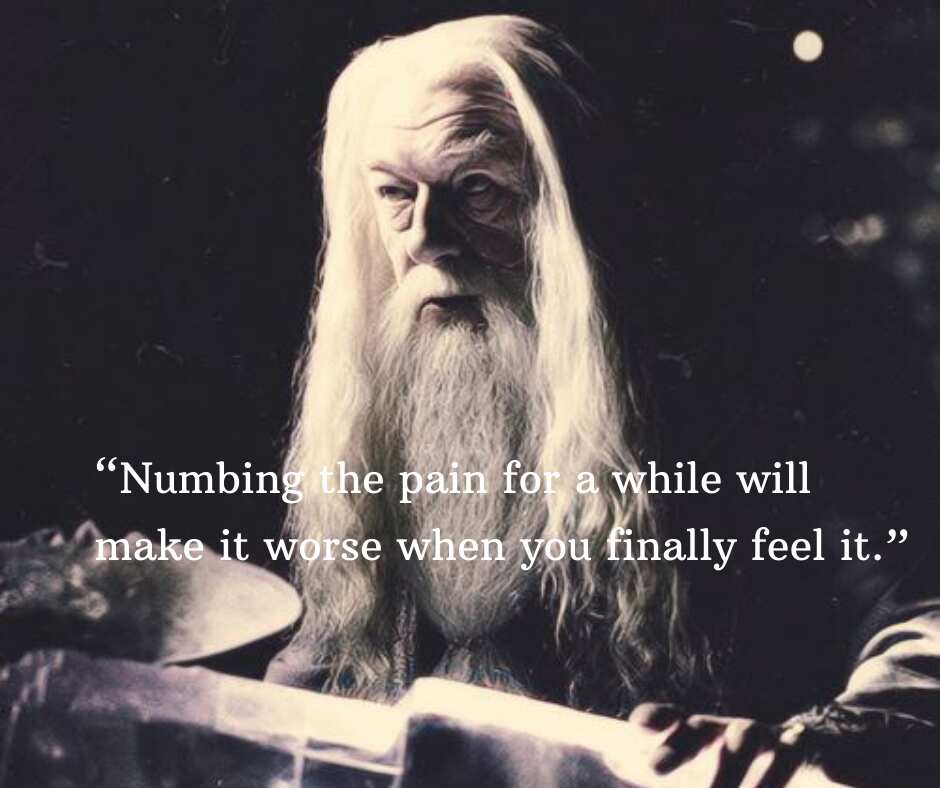 "Dark times lie ahead of us and there will be a time when we must choose between what is easy and what is right."
This line is among the most powerful and meaningful Harry Potter sayings of all time. It speaks of how hard it may be to do good and righteous things, how difficult it may be to fight evil. In many situations, it may be much easier to surrender and let the stream catch and carry you along, but you should choose to struggle and win.
"Ah, music. A magic beyond all we do here."
"There are all kinds of courage. It takes a great deal of bravery to stand up to our enemies, but just as much to stand up to our friends."
One of the most meaningful among famous quotes from Harry Potter, this line was said about Neville Longbottom. He was not going to let his friends break school rules. It is not easy to be open and honest when dealing with your closest friends, and it is even harder to oppose them. One really needs a lot of courage and bravery to go against loyalty and friendship for the sake of what is right.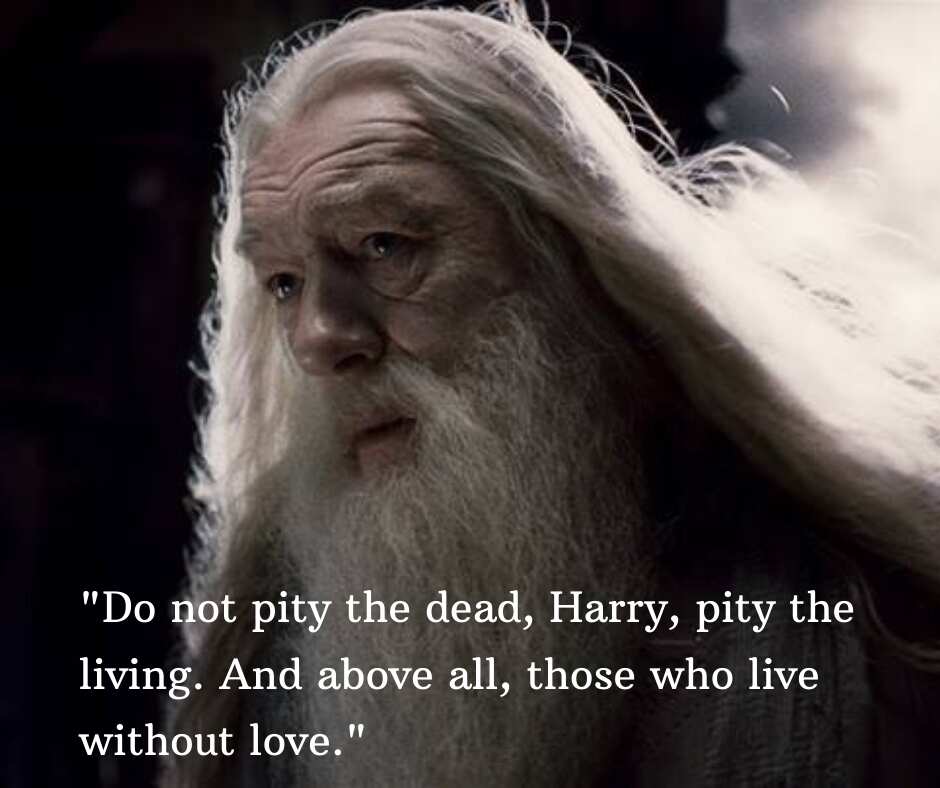 "It does not do to dwell on dreams and forget to live."
The headmaster said these words to Potter when the visions of his parents in the magical mirror obsessed the boy. The boy was ready to forget everything and watch his late family for hours. While clutching on dreams and visions, one may easily miss something valuable, beautiful and worthy in real life.
"You think the dead we loved truly ever leave us? You think that we don't recall them more clearly in times of great trouble?"
"To the well-organized mind, death is but the next great adventure."
Said about the death of Nicolas Flamel, the person who had invented the Philosopher's Stone, this Harry Potter quote also speaks about the fear of death Lord Voldemort always had. This fear led him to commit terrible crimes because he could not understand that death is not the end and that certain things are much worse, much more horrible than death.
"It is a curious thing, but perhaps those who are best suited to power are those who have never sought it."
The headmaster himself was offered the post of the Minister for Magic several times but rejected it even though he was believed to be one of the best candidates. At the same time, Lord Voldemort's desire to rule the world was well-known. The old wizard's words show how often ambitions mismatch a person's qualities and vice versa.
May the wisdom and inspiration from these Dumbledore quotes be with you. Feel free to make use of them when darkness falls; use them to turn on the light and find your happiness.
Source: Legit