Joaquin Phoenix bio: age, height, net worth, girlfriend
Joaquin Phoenix is a renowned award-winning actor who joined the acting industry at a very young age. He is best known for his roles in films such as Walk the Line and Gladiator. These films earned Phoenix Golden Globe and Oscar nominations. The talented actor was recently cast into the limelight for his role in the Joker movie.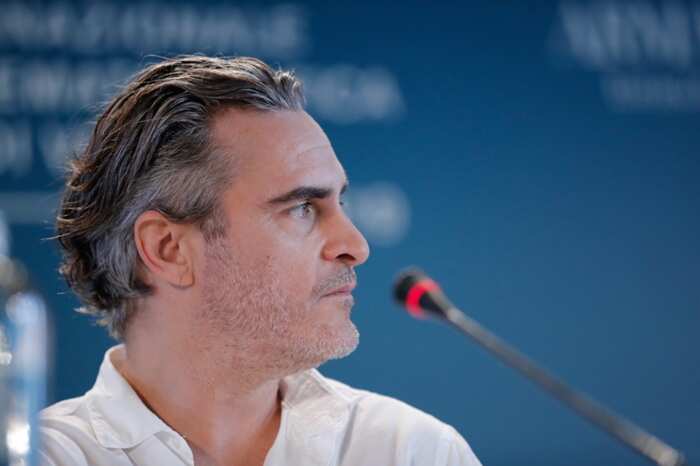 What is Joaquin Phoenix age? The actor was born on 28th October 1974 in San Juan, Puerto Rico. Joaquin's parents, John and Arlyn Bottom, were members of the Children of God missionary group. This meant that the family frequently travelled across South and Central America. After the actor's parents became disenchanted with the missionary group, they adopted the name Phoenix to symbolize the start of a new life.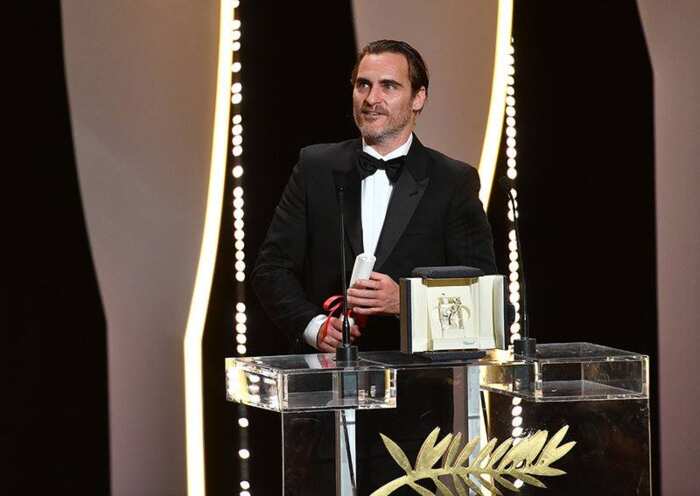 Joaquin Phoenix profile summary
Name: Joaquin Phoenix
Date of birth: 28th October 1974
Place of birth: San Juan, Puerto Rico
Age: 44 years old
Height: 5 feet 8 inches
Occupation: Actor, producer, activist
Net worth: US $35 million
Zodiac sign: Scorpio
Spouse: Rooney Mara
Parents: John and Arlyn Bottom
Siblings: River (the late), Rain, Summer and Liberty
Early childhood and siblings
Joaquin's family moved to Los Angeles when he was four years old. The Phoenix siblings soon began trying to make their way into Hollywood. Their mother then found an agent to represent the kids. River was the first of the Phoenix siblings to land an acting role. He appeared on the 1982 television show, Seven Brides for Seven Brothers.
Joaquin then landed a guest role on the same show before it was terminated in 1983. The actor then landed minor roles on shows such as Murder, She Wrote, The Fall Guy and Hill Street Blues. During this time, the actor was using the name Leaf. He got back to using the name Joaquin when he turned sixteen. Phoenix's first starring role was in the 1987 film, Russkies.
The actor got his acting breakthrough when he was cast to play Steve Martin's nephew in the critically acclaimed film, Parenthood (1989). The movie grossed $126 million, and Joaquin got nominated for the Young Artist Award in the Best Leading Young Actor in a Feature Film category.
Joaquin Phoenix brother tragedy
In 1993, River Phoenix collapsed outside a nightclub in West Hollywood. He began having convulsions prompting Joaquin to call for help. When the paramedics arrived, their efforts to resuscitate River proved futile. He was pronounced dead on 31st October 1993. The media replayed Joaquin's distressed call over and over compounding the then-young actor's grief.
Joaquin Phoenix movies
Here are the films in which the actor has appeared as well as the release years and roles played:
Joker (2019): Arthur Fleck / Joker
Brother Bear (2003): Kenai (voice)
8MM (1998): Max California
Back Beyond (Video short) 2013): Freddie Quell
Buffalo Soldiers (2001): Ray Elwood
Clay Pigeons 1998): Clay
Don't Worry, He' Won't Get Far on Foot (2018): John Callahan
Gladiator (2000): Commodus
Her (2013): Theodore
Hotel Rwanda (2004): Jack Daglish
I'm Still Here (2010): Joaquin Phoenix
Inherent Vice (2014): Larry "Doc" Sportello
Inventing the Abbotts (1997): Doug Holt
Irrational Man (2015): Abe Lucas
It's All About Love (2003): John
Ladder 49 (2004): Jack Morrison
Lou (2018): Karl
Mary Magdalene (2018): Jesus
Parenthood (1989): Leaf Phoenix
Quills (2000): Coulmier
Reservation Road (2007): Ethan Learner
Return to Paradise (1998): Lewis
Signs (2002): Merrill Hess
The Immigrant 2013): Bruno Weiss
The Master (2012): Freddie Quell
The Sisters Brothers (2018): Charlie Sisters
The Village (2004): Lucius Hunt
The Yards (2000): Willie Gutierrez
To Die For (1995): Jimmy Emmett
Two Lovers (2008): Leonard Kraditor
U Turn (1997): Toby N. Tucker
Walk the Line (2005): John R. Cash
We Own the Night (2007): Bobby Green
You Were Never Really Here (2017): Joe
Joaquin Phoenix Joker movie
In 2018, it was announced that Phoenix would be starring in an origin story of Batman's nemesis, the Joker. The film would be directed by Todd Philips, renowned for directing the critically acclaimed trilogy titled The Hangover. Fans of comics related to the Batman franchise expressed their reservations about the Joker's origin story since none existed.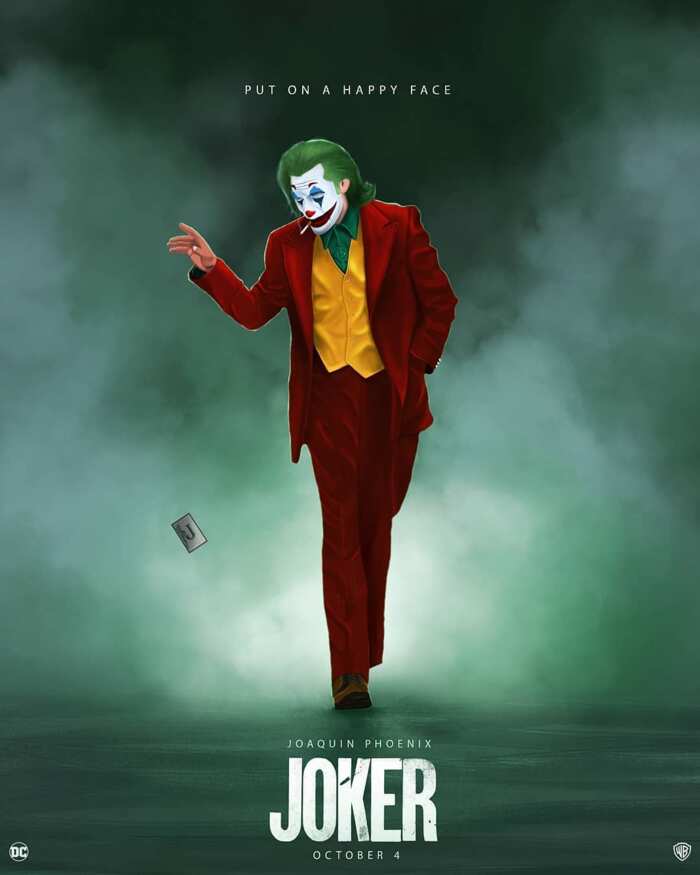 Joaquin, on the other hand, felt intimidated by the thought of playing one of the most iconic villains in comic history. He felt convinced to take the role upon learning that Todd Phillips would be directing it. The Joker role is not the first time Joaquin has been considered for a comic-based character. He was among the actors considered to play Doctor Strange in the Marvel Cinematic Universe (MCU). He declined the offer, stating that it would limit his acting freedom.
What is the story behind the Joaquin Phoenix scar?
There are often rumours surrounding Joaquin Phoenix lip scar. The actor has had a scar since he was born. It is the result of a microform cleft lip. The microform cleft is the least severe form of cleft lip and also the least noticeable.
Joaquin Phoenix and Rooney Mara
Questions regarding the actor's girlfriend often come up. The Rooney Mara Joaquin Phoenix relationship began soon after the shooting of the Mary Magdalene movie. Phoenix played Jesus in the movie while Mara played Mary Magdalene. In 2017, Phoenix announced that he and the actress were living together in Los Angeles. The couple got engaged after three years of dating.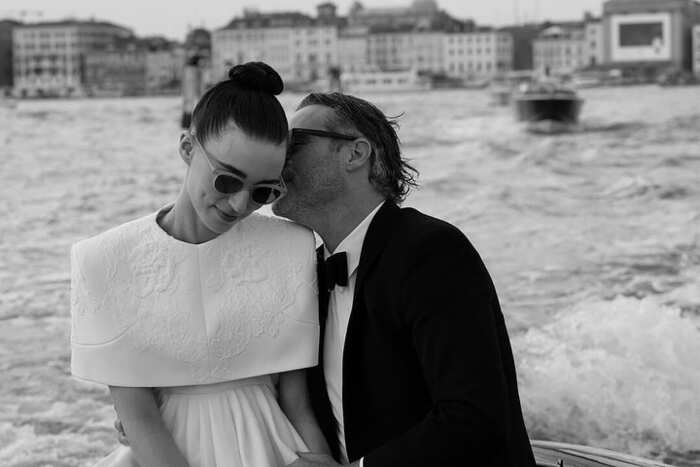 Mara was photographed wearing a large diamond engagement ring. The Joaquin Phoenix Rooney Mara engagement rumours had circulated for a while before the confirmation.
Joaquin Phoenix net worth
The actor has appeared in numerous films and television shows throughout his career. His current net worth is estimated at $35 million. Much of this has come from earnings received from his acting roles.
Joaquin Phoenix vegan choices
The actor is a staunch animal rights activist. He believes that overpowering any living creature (animal) is wrong. Joaquin's veganism began at a very young age. At the age of three, a young Joaquin Phoenix went fishing with his parents. He witnessed how a fish got dragged onboard and killed. According to the actor, that caused a range of emotions within him. That moment marked his transition into a vegetarian lifestyle.
The actor appeared in a documentary about veganism titled Dominion.
Joaquin Phoenix height
The actor is 5 feet 8 inches tall and weighs 81.5 kilograms.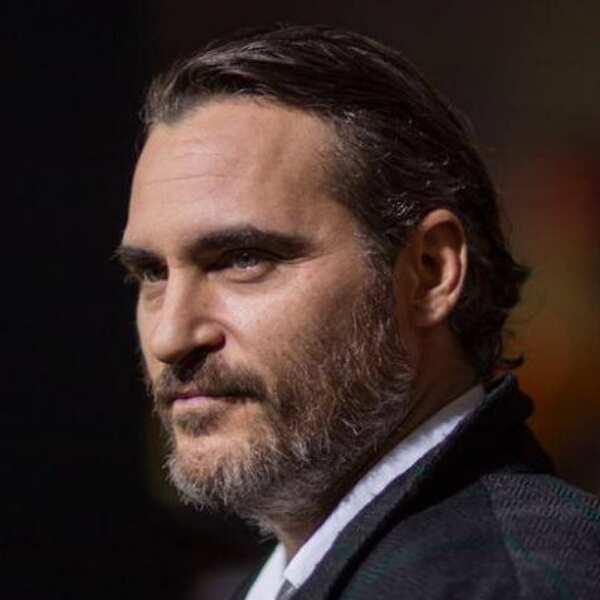 Joaquin Phoenix has had quite an eventful life since his childhood. His role in the Joker movie will cast him into the limelight for quite some time. This bio portrays the life of a man who pursued his passion for acting from a very young age. He continues to flourish in his career as well as his personal life. What did you find interesting about this seasoned actor?
Source: Legit.ng