Ben Foden wedding: all you need to know about his new wife
Ben Foden shocked everyone after getting married in what seemed like an unexpected turn of events. Una Healy's ex-husband said that his new wife, Jackie Belanoff Smith, was the lady behind his happiness lately, something that he had not experienced in a long time. This seemed to justify the idea of marrying her after only 2 weeks of dating.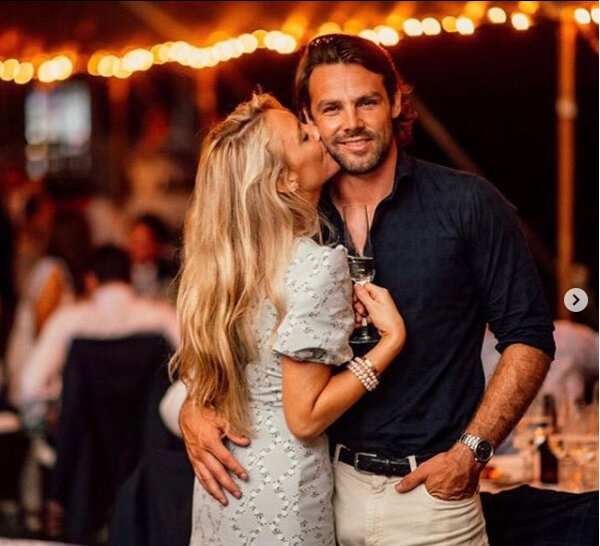 No one guessed that Ben Foden would take such a bold step, at least not so soon. Interestingly, Ben Foden wife is not a popular celebrity.
Ben Foden surprise wedding
It had only been 2 weeks of dating when Ben Foden marriage was announced. The public came to learn of the news when he shared about his wedding on social media. How were the nuptials done and who exactly is Jackie?
Explaining the rush
It seemed rather surprising that the wedding was rushed. Ben did not hold it when such concerns came up. He went on to express himself on his Instagram page by saying that the world is indeed a funny place as it works things out. He acknowledged that people thought he was a bad person and that he expected some not-so-good comments left under his post by those he referred to as 'keyboard warriors'.
Besides that though, he went on to say that he met a girl that had him smitten and that the love she offered captured his heart in a way no one had in a while. It is this in-depth devotion that pushed him to choose to marry Jackie after just 2 weeks of dating. He had no reason to wait yet someone great had come into his life.
Jackie is the woman who came into his life when he needed her most. They seemed to complement each other and for this reason, he felt it was okay to marry her that soon. In addition to the fact that Jackie makes him the happiest man, Ben is confident that she will be a perfect step-mom to his two kids, Aoife who is seven and Tadhg who is 4 years old. He said that Jackie was a great human being and she would make his kids happy. He described her as funny, intelligent, generous, charming, kind and energetic among other positive adjectives. He could not hide his excitement.
After all, it seems that his ex-wife, The Saturdays singer Una Healy, gave him her full blessings. Ben Foden and Una Healy had been married for 6 years before splitting in July 2018 after the much talked about the alleged Ben Foden affair. Ben Foden Una Healy celebrity marriage crumbled and it was alleged that Una left the rugby star because he had cheated on her. Despite the Ben Foden Una Healy split, it seems his ex-wife wishes him well as he revealed on Instagram.
Explaining what many termed as hurried, Ben said that his family and close friends were aware of his move before anyone else. According to him, even Una Healy blessed him for taking the step and that is all that matters.
Where was the wedding held?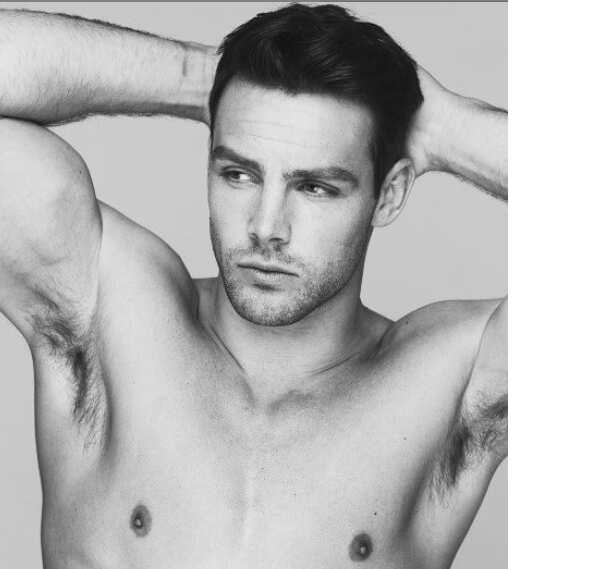 After meeting through a mutual friend, who Ben is grateful to, the two lovebirds married 2 weeks later in a yacht in Nantucket, Massachusetts. Leila, Jackie's sister, was their witness and the person behind the pics and videos which she took on her phone. Who is the woman Ben Foden married?
Before we get into that, you may want to note that the two chose to make their wedding simple. The only traditional aspect of their wedding was the rings that the two exchanged. The bride chose a yellow gown for her attire while Ben went for a simple navy shirt.
READ ALSO: Nollywood Actors are married: Linda Ejiofor And Ibrahim Suleiman wedding
Who is Jackie?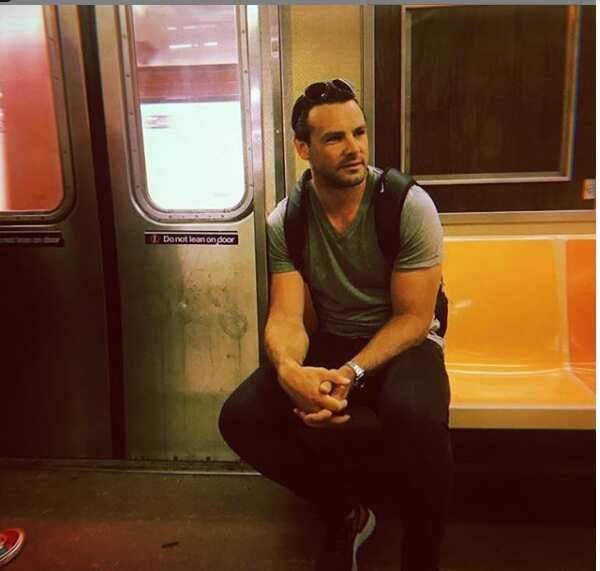 While not much is know about the new Mrs Foden, it appears as though this is the first time many people have heard about the rugby player's new wife. She runs an online company that sells fragrances, soaps, oils, lip balms as well as yoga products. Her company has been in existence since 2001 and is known for making hand-made products.
For those thinking that the wedding and marriage happened so fast, here is what Ben has to say. He mentioned that his heart was full and that he couldn't have been happier. He was also keen to caution those bringing negative energy his way to continue as nothing could stop him.
According to him, his life is perfect and all he could was wish the haters the same at some point in their lives. He went on to declare his love for his new woman and express his excitement for the future life they were going to lead in future. He also made it clear that he was proud of having chosen her to be the Mrs by his side. He concluded his post by crediting Jackie's sister, Leila for having taken the photos and being a witness at their wedding.
In the end, happiness is all that matters. The fact that Ben has found his in Jackie should be something to be celebrated regardless of his past. You can only wish him the best in future as he starts life with his new wife Jackie. Ben Foden has found love again and at least we have an idea whom he has married. Even though we may have loved the Una Healy and Ben Foden combo, sometimes life turns out differently. What matters is that the two are happy.
READ ALSO:
Ghanaian celebrities who have tied the knots in 2018
Nollywood actors and actresses weddings that made headlines this year
Nollywood actress Linda Ejiofor is engaged
Source: Legit.ng