How to save a Word document as a PDF
Microsoft Word provides a variety of exciting features that makes the product user-friendly. One of the privileges users enjoy in the program is the ability to keep a file in different formats. Do you know how to save a word document as a PDF? There are several advantages to this format, and it is used on numerous occasions by organizations and institutions.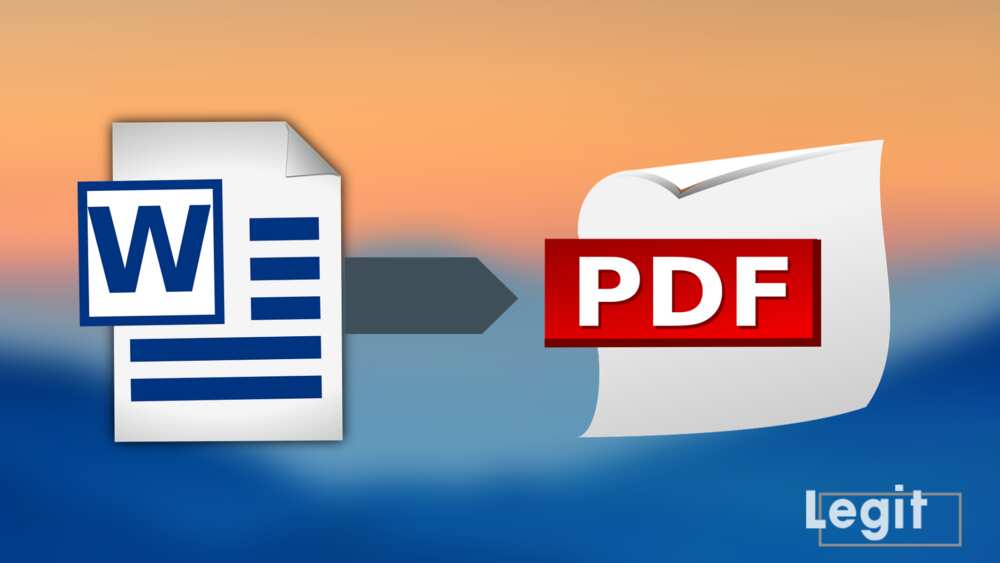 Saving your files in a Portable Document Format (PDF) provides security to your work since it is difficult for someone else to edit it without special software. It is an open standard maintained by the International Organization for Standardization (ISO). Most organizations prefer saving their projects in this format since they are generally of smaller sizes and do not use much space. It also maintains the original formatting on most computers.
How to save a word document as a PDF
There are two methods you can use to create a PDF file within a Microsoft Word. These are only applicable to Windows.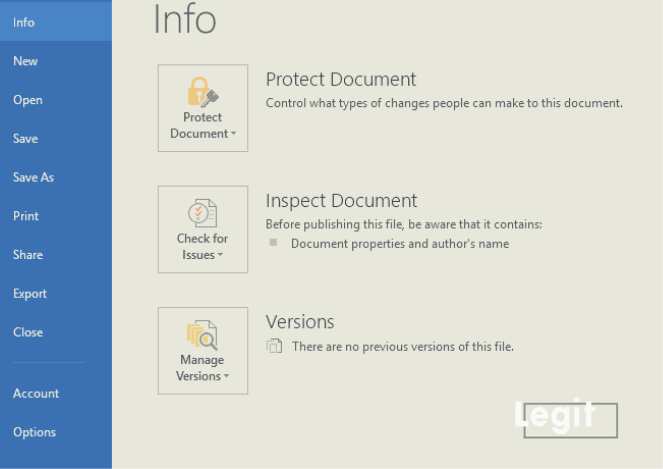 How to save PDF file
1. Using the 'Save As' option
In case you are wondering how to save a document as a PDF in Word 2010, this is the best method to use. So, what does it entail?
Open a Word document and click on the FILE tab at the top-left corner.
Click the Save As option in the left-hand column of the menu.
Next, select a location where you want to save it. Use the Browse button to identify your preferred folder on the computer.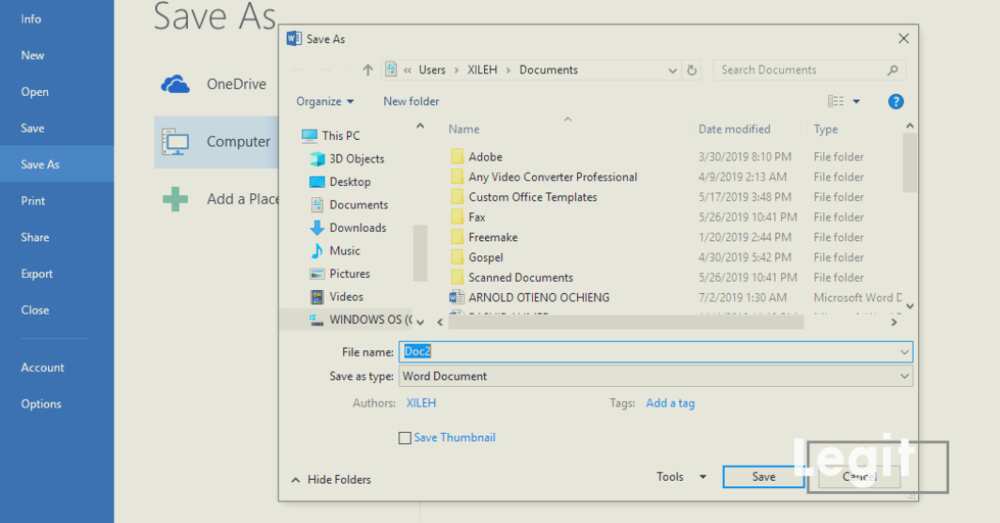 Go to the Save as type, and select the PDF option from the drop-down list.
Assign a name to your file then click the Save button.
Find the final copy in the folder you selected.
2. The 'Export' option
You may find the first method a bit complicated than the 'Export' option. Either way, you should get the same result.
Once you reach the menu after opening a FILE, this time, click on Export.
Select the Create PDF/XPS Document option.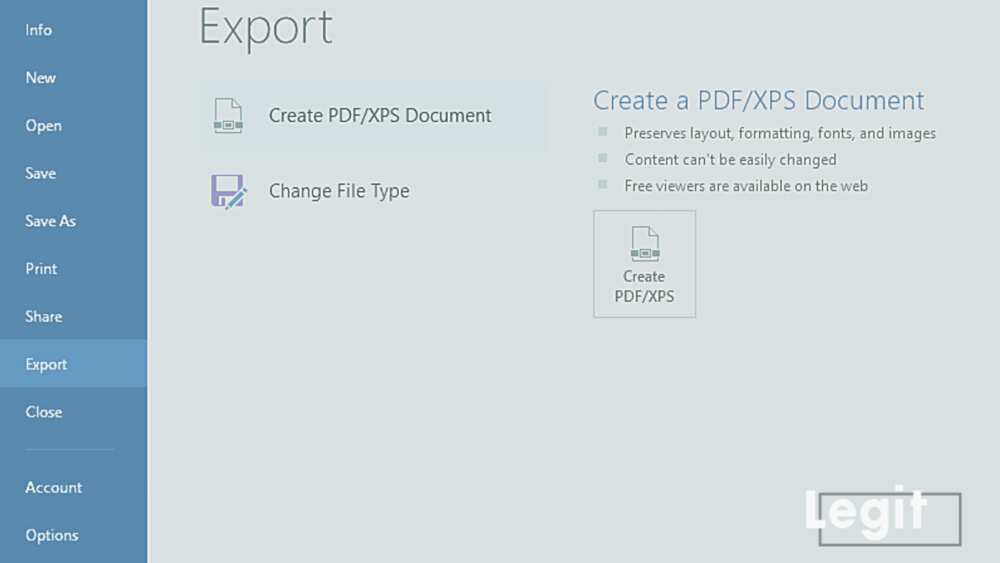 Choose your preferred location and name the file.
Click on Publish to save.
READ ALSO: How to solve the iPhone not ringing issue
Optimizing page range
Do you know how to create a PDF document from a selected page range? Well, you may have a big report with many pages but are only interested in a section. What will you do to avoid making a Portable Document Format of the whole project? Before clicking on the Publish button, go to the Options section and select your preferred page range to export.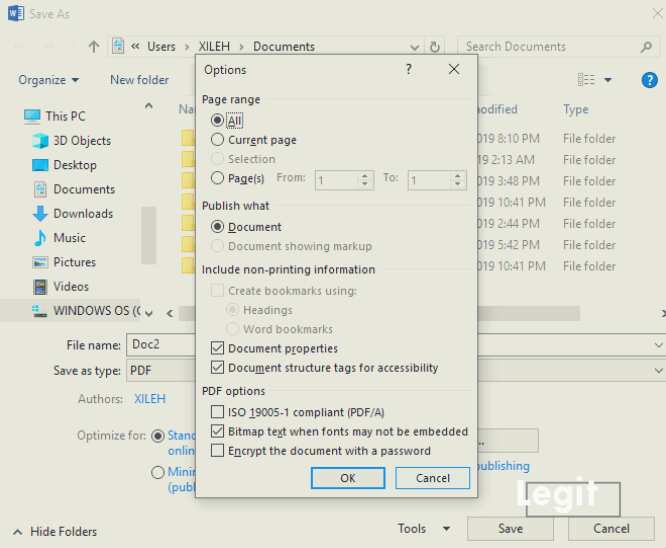 In addition to page range, you can also optimize several options depending on your interest. They include:
If you need to track changes in the file, choose the Publish what category and select Document showing markup.
To include file properties, ensure you select the Document properties before publishing.
For those who would love to set bookmarks, it is advisable first to select Create bookmarks using. Then, choose Headings or Word Bookmarks.
Sometimes, the PDF may be challenging to read in the screen-reading software. To avoid this when publishing, select the Document structure tags for accessibility section.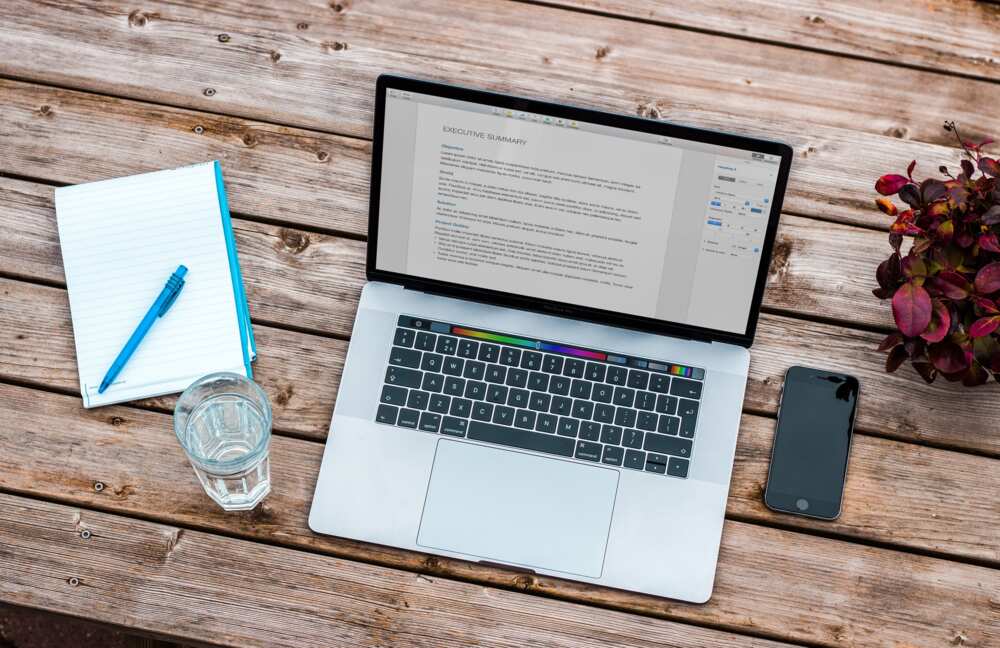 How to save a PDF file on Mac
Making a PDF document on Mac is different from when using Windows. Here is a complete guide through the process:
Once you open your document, click the File section on the upper-left corner of the screen.
Select the Save As option appearing in the drop-down menu.
Name it and choose a location at the top of the new window.
Click on the File Format box to select PDF option in the drop-down.
You can now proceed to Export.
READ ALSO: How to sell books on Amazon: A complete guide
Are you having a problem of saving a Word document as PDF?
Sometimes, you may encounter few problems when trying to save a document as PDF, and the message "Export failed due to an unexpected error" appears. Well, this typically occurs after a Windows update. To solve this, all you need is to repair your Microsoft Office program.
Other methods
There are other alternative methods you can also use to create a PDF. You will, however, need an internet connection during these processes.
SmallPDF website
Open the SmallPDF website in your browser and click the Choose file option.
Select your Word document from its location in the computer and choose the Open button.
Once it finishes uploading to SmallPDF website, click Download File and choose a preferred destination.
Google Drive
Use the Google Drive link and sign in to your Google Account.
In your Google Drive page, click New and then File Upload in the drop-down menu.
Select your Word document from its folder and click Open to upload.
Double click the file in Google Drive to open in the browser after it has finished uploading.
Go to the File section, in the upper-left side of the window and select Download as an option in the pop-out menu.
Once another drop-down menu appears, select the PDF Document option to download.
Many people prefer converting files to the Portable Document Format because of its unique qualities and advantages over other forms. Some of its usage include in newsletters, reports, resumes, and legal forms. It is therefore essential to learn the simple secrets on how to save a Word document as a PDF.
READ ALSO: How to type Roman numerals on Mac and PC
Source: Legit.ng