How to transfer contacts from iPhone to iPhone
Not so long ago, the transfer of contacts from an iPhone to another device seemed impossible. One would need to type in the names and numbers manually. Thankfully, that is not the case anymore. Technology has made it easier for anyone, including those who can barely change their wallpaper, to understand how to transfer contacts from iPhone to iPhone without any difficulty.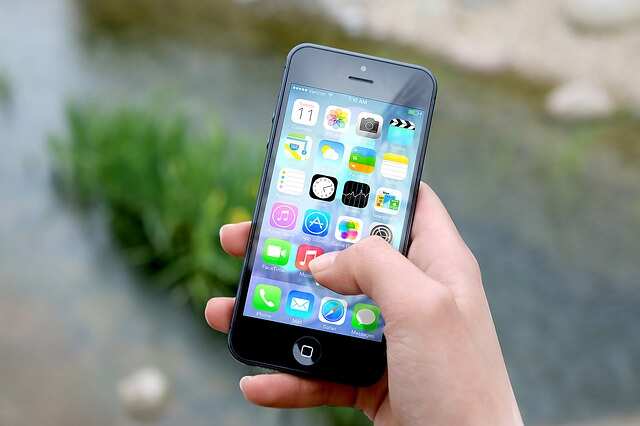 Acquiring a new iOS handset is exciting, but the problem comes in when you barely have a clue on how you are going to transfer phone numbers. You need to know how to move contacts from one iPhone to another\]to avoid losing crucial information such as people's addresses. Furthermore, the numbers represent people who are important to you, such as clients, colleagues, family and friends.
Here is a comprehensive guide on the different ways you can easily export contacts from an iPhone.
How can I send all my contacts from one iPhone to another?
Have you ever wondered how you can move phone numbers between two iOS gadgets? There are various ways to do so. You can use built-in applications like iCloud, iTunes and Airdrop. You can also use EaseUS MobiMover, which is a free tool, or AnyTrans, which is compatible with most iOS versions. Apart from using iCloud or iTunes, you can transfer data from old iPhone to a new one without iCloud via the following ways:
Use Tenorshare
It is a tool that you can use to copy all the contents between two iPhones faster and using minimum effort:
Download the Tenorshare application and install it in your PC or Mac.
Connect both your handsets to your computer.
Copy some or all the contents you want from the old one.
Move the selected items to the new handset by clicking on Start Transfer, and you will be done in a few minutes.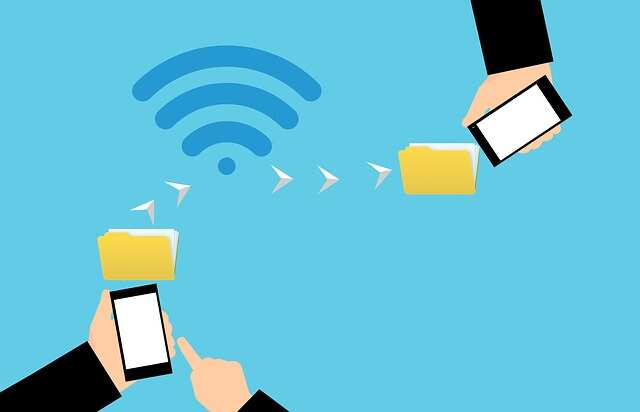 Using AnyTrans
To export your numbers easily, follow these simple steps:
Download AnyTrans for iOS and run the application on your computer or laptop.
Connect the two handset devices to the PC using USB cables.
Toggle down to get to the content management page.
Pick the numbers or addresses you would like to export.
Select the previous iPhone tab and choose the contacts icon on the homepage.
Export contacts from iPhone.
Select the numbers to be moved and on the right upper corner click To Device.
Wait a few minutes, and the process will be complete.
Through EaseUS MobiMover
EaseUS MobiMover is another tool used to transfer contacts between two iPhones. It also facilitates the transfer of other files such as notes, photos, audios, books, calendars, voicemails, videos and many more. It also helps in backing up messages. To use MobiMover, follow the steps below:
Download and run EaseUS MobiMover and connect the handsets to the PC.
Ensure that the iOS handset that you are using as your source and the new one are correctly set.
Select contacts.
To export iPhone contacts, click Transfer.
How to transfer contacts from iPhone to iPhone with iCloud
iCloud is the most famous and familiar tool that iOS users have adopted over the years in transferring various data such as contacts. It is an inbuilt feature in iPhones that synchronises data across the gadgets you have.
Typically, there are two ways through which one can move phone numbers: using iCloud syncing and iCloud backup.
READ ALSO: How to backup contacts on iPhone
How to sync iPhone using iCloud
For iOS 9 or older iPhones, go to Settings>iCloud>Contacts>if it was closed turn it on.
For iOS 10 iPhones or new ones: go to Settings>Click on Apple ID>profile>iCloud>Contacts>turn on if closed.
Method 1: Transfer contacts from iPhone to iPhone with iCloud Syncing
It is a simple way on how to transfer contacts between two iPhones using iCloud syncing:
Connect the two iPhones to a Wi-Fi spot. Log in using your Apple ID.
Go to Settings>click on Apple ID where the part profile is>select iCloud>choose Contacts>select to turn on.
Opt to merge.
Hold on as the names and number details are syncing between the two devices.
Wait for the contacts to sync.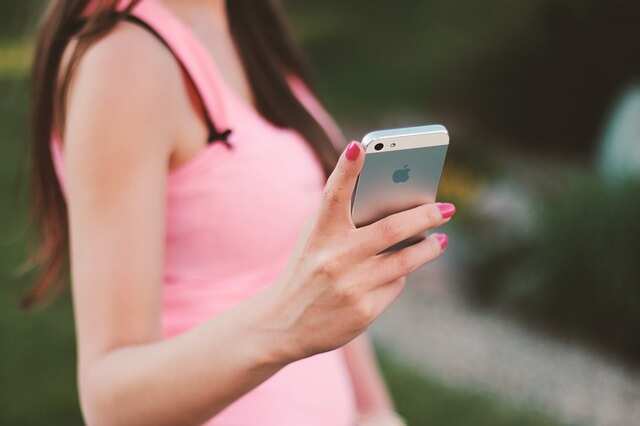 Method 2: Move phone numbers to a new iOS handset with iTunes
Connect your old gadget to a laptop using USB cable and open iTunes.
Select your iPhone and then tap info.
Click on sync contacts then apply.
After the sync is complete, unplug the old mobile handset and insert the new one.
Open iTunes and choose the new device.
Click info and tap on sync contacts.
Navigate to the Advanced menu until you see the option written: "replace information on this iPhone".
Tap "Apply" to sync your phone numbers to the new handset.
Method 3: Transfer contacts to new iPhone with iCloud backup
If you want to transfer contacts from iPhone to iPhone with iCloud backup, then follow the steps below:
Create a backup for the old handset
Go to Settings
Click iCloud, then Backup
Switch on iCloud Backup
Select Backup
Your final steps to a successful transfer are to recover the iCloud backup from the previous iPhone to your new one through the following steps:
Go to Settings
Click general
Choose reset
Select erase all content
Navigate to the Apps and Data Screen then click on restore from iCloud backup
The last step is to sign in to your iCloud account and choose the previously created backup which will then download all your content
How to wirelessly send phone numbers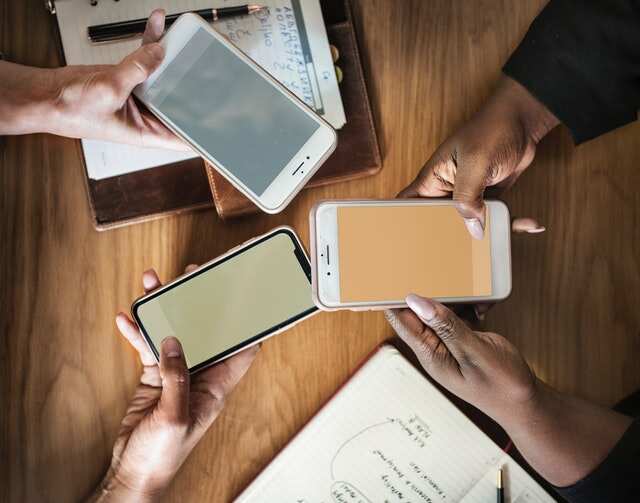 At times, you may be in a situation where you need to share or move a specific phone number, but you do not have a laptop or USB cable. Well, in such cases, you need to remember the days when Bluetooth was the only means for sending files. If you are looking for a way on how to transfer contacts from one iPhone to another via Bluetooth, then use AirDrop. This is a great feature for moving phone numbers between two iOS devices wirelessly.
For AirDrop to work, it requires Bluetooth and WiFi, so make sure that both are functioning before attempting this method. Just because you are required to turn the wireless network on before you can send things does not mean you will incur any charges or need a working internet connection. Only WiFi radio signals are required. The only disadvantage of using AirDrop is that it allows you to move one phone number after another and not the whole contact list at once.
Here is a simple way to share your files:
On both your iDevices, open Control Centre and turn on AirDrop as well as Bluetooth and WLAN
Tap on the Contacts App and select the numbers you want to move to the new gadget
Click Share Contact
Select AirDrop then tap on target handset
You will receive a pop up on your target device, open it and click Accept
We live in a time where exporting contacts from handsets is easy. However, not everyone knows the most straightforward and quickest steps to follow. With the above listed methods, you can quickly transfer data and gain more knowledge on how to transfer contacts from iPhone to iPhone.
DISCLAIMER: This article is intended for general informational purposes only and does not address individual circumstances. It is not a substitute for professional advice or help and should not be relied on to make decisions of any kind. Any action you take upon the information presented in this article is strictly at your own risk and responsibility!
READ ALSO: iPhone won't turn on: what to do?
Source: Legit.ng