Josh Radnor bio: net worth, height, age
Joshua Radnor aka Josh Radnor made his way into the hearts of fans as Ted Mosby in the much-beloved series How I Met Your Mother. Fans of the show and people who admire the actor want to know all about him, including his net worth, height, age and more.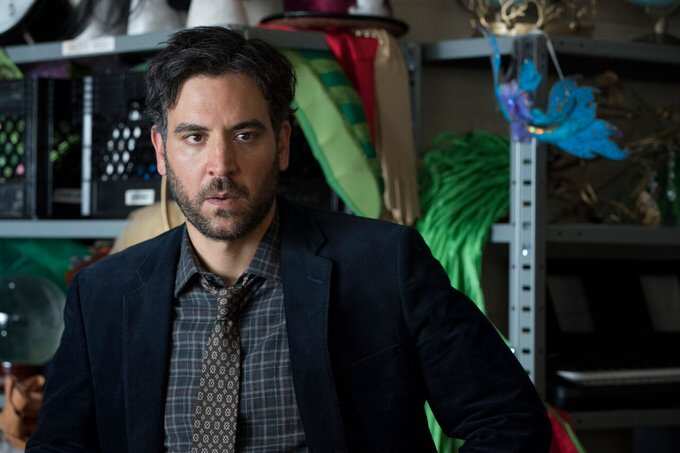 Josh Radnor has been constantly working hard on his career, and in 2005, he received his big break and has not looked back since.
Josh Radnor profile summary
Name: Joshua Thomas Radnor
Nickname: Josh Radnor
Date of birth: 29th July 1974
Place of birth: Columbus, Ohio, United States
Current residence: Los Angeles, California
Zodiac sign: Leo
Nationality: American
Ethnicity: Jewish
Hair colour: Dark brown
Eye colour: Dark brown
Wife: N/A
Kids: N/A
Occupation: Actor, director, writer and musician
Josh Radnor bio
Joshua was born to Alan and Carol Radnor in Columbus, Ohio. He grew up with two siblings: his sisters Joanna Radnor Vilensky and Melanie Radnor. His parents raised him and his sisters in the ways of conservative Judaism. In his younger years, he attended Orthodox Jewish day schools (including the Columbus Torah Academy). He went to Bexley High School and later attended Keyton College. During his time there, the college presented him with the "Paul Newman Award" for his theatre performances. He later graduated from Keyton College in 1996 with a B.A in drama. In 1999, he graduated with a Masters in Fine Arts from the New York University's Graduate Acting Program at the Tisch School of the Arts.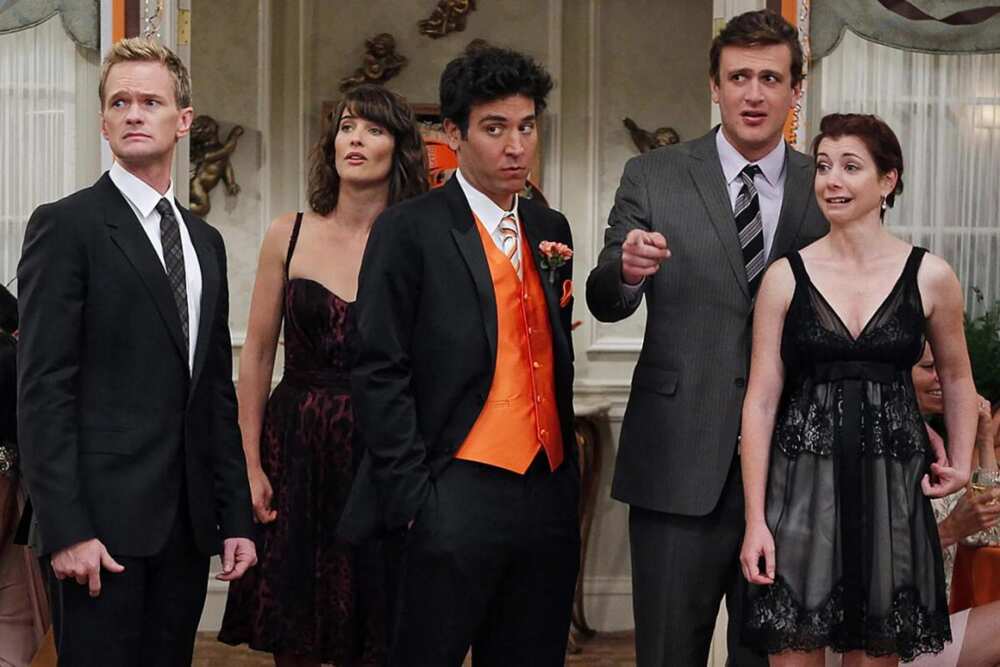 In 2000, he got a role in the TV series "Welcome to New York". From here on, roles became more frequent, and he continued building his acting resume in shows such as "Law & Order", "Six Feet Under", "ER" and many others
Josh Radnor net worth
We all know that most famous Hollywood actors make a lot of money from their roles. The more known an actor is, the more money he earns and the higher his net worth is. With his extensive acting career, one would wonder what his net worth is.
As of 2019, Josh Radnor has an estimated net worth of $20 million. How has he managed to get all this money? Most of his money comes from his acting roles. From his debut in 1999, he has been consistently acting in movies as well as series. He has also been writing, directing and producing.
Josh Radnor TV shows and movies
Some of Josh Radnor TV shows and movies are the following:
2005-2014 — "How I Met Your Mother" — Portraying "Ted Mosby" the unlucky in love character is arguably his most known role to date. This 9 seasons long series is what put him on the map.
2016-2017 — "Mercy Street"— It is a period drama set during the civil war where he played the character of Dr Jed Foster.
2018 — "Rise" — On this teen musical drama series, he portrayed Mr Mazzu, who takes over the school's drama club and pushes the students to perform a musical.
2016 — "The Seeker" — Not only did he act in this movie, but he also received credits as an executive producer.
2018 — "Social Animals".
2012 — "Liberal Arts" — He did the absolute most in this film as he not only acted in it as one of the main characters, he also wrote and directed it as well.
2010 — "Happythankyoumoreplease "— He did not act in this movie, but was its screenwriter.
He has also branched into music and formed a band with his friend. The band is known as Radnor & Lee. It has been touring and have already released their debut album and are working on their second album.
Despite having all this money at his disposal, he does not go around spending his money without a second thought. In an interview he said:
"It's not that I'm frugal, I don't mind spending money if I believe in the thing. But there's not a lot of stuff I look at in the world and say, 'Oh man, I gotta have that.' .....I subscribed to the New Yorker and I forgot it, and I was at the airport and I wanted to read this issue on the plane, and it was $10! And I thought, 'Hey that feels like a lot for a magazine'."
The actor prefers to spend money on travel and experiences instead of getting material things.
READ ALSO: John Travolta bio: movies, age, height, is he gay?
Josh Radnor height
The actor/director is quite tall. He stands at 6 feet and weighs about 75kgs. Not much else is known about his other body measurements.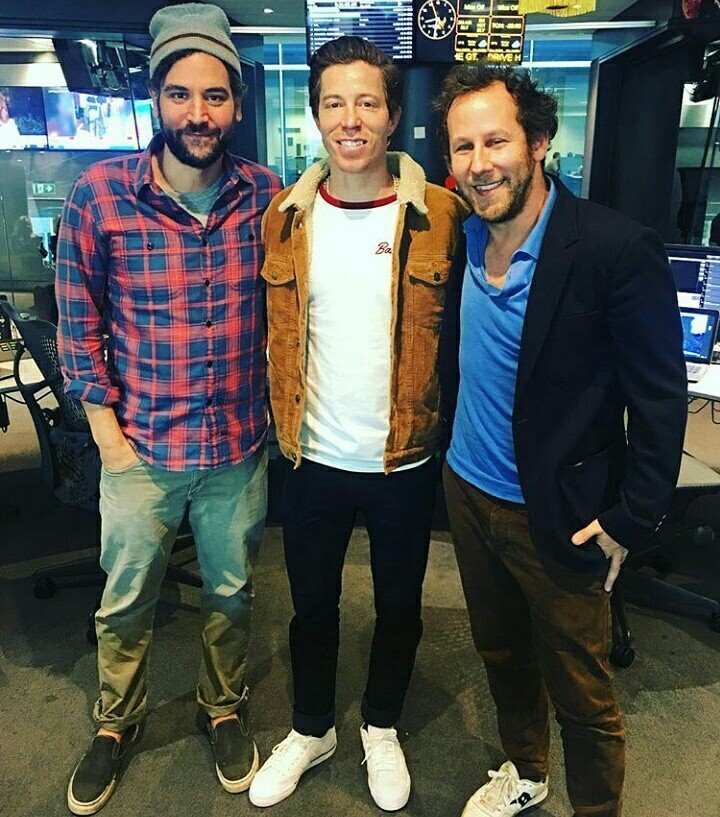 Josh Radnor age
Josh was born on 29th July 1974. He is currently 44 years old and will be turning 45-years-old in less than a month.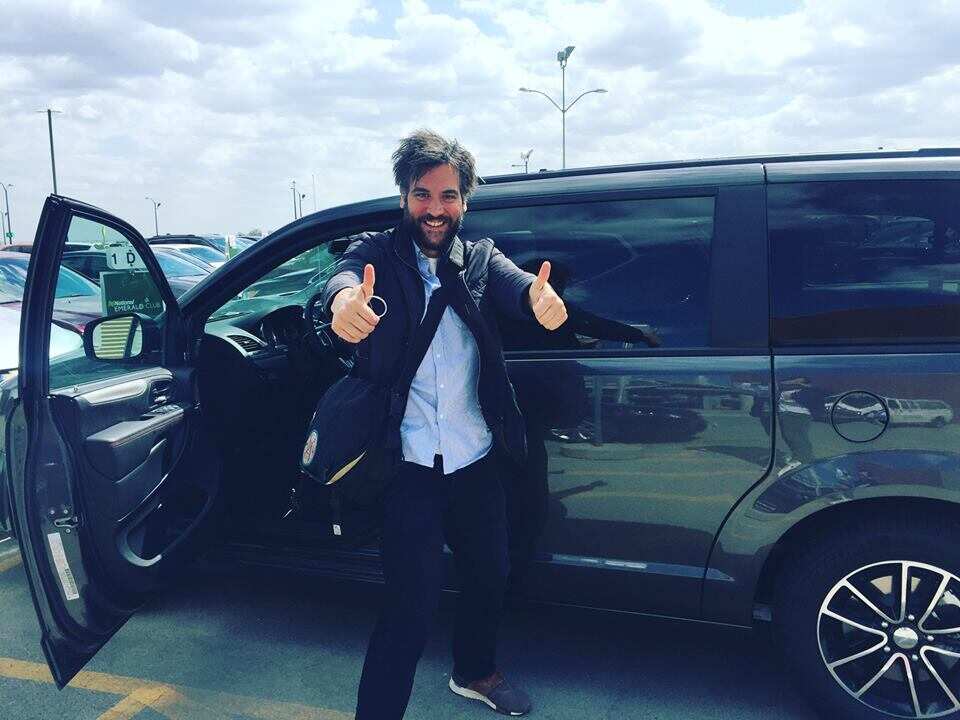 Josh Radnor wife/girlfriend
Fans love to know who their favourite celebrities are dating or hanging out with. He has not escaped the speculations. Unlike most celebrities, Josh has opted to keep his private life very private. So is Josh Radnor married? Who is his girlfriend?
Josh is not married yet but has dated several women over the years. They are:
Since then, nothing has surfaced as to any blooming romance between Josh and any other lucky woman.
Without a doubt, Josh Radnor is a man of many talents. We wish him all the best in whatever he wishes to do next, be it writing a new movie/series or the release of his new album. Who knows, he might as well decide to surprise us all with a wedding.
READ ALSO: Jared Leto bio: age, net worth, height, brother
Source: Legit.ng