Best eyebrow shapes for your face shape
Not only is drawing one's eyebrows a tricky process, but also is that of discovering one's eyebrow shapes. We have seen female celebrities and media personalities such as Jessica Elba, Kim Kardashian, Beyonce, among others, rock very nice eyebrow shapes that leave us wondering how they did it. Well, it is very simple; one must first understand their face shape before trying on various eyebrow styles.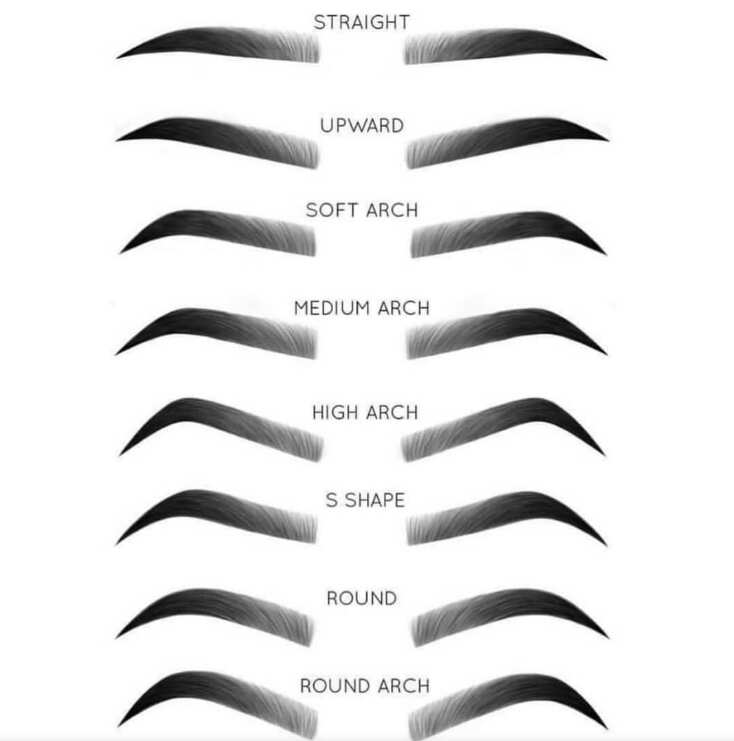 Just like an outfit or a hairstyle, an individual must first determine their perfect eyebrow shape before proceeding to settle on their best eyebrow shape. The process is daunting, especially for those ladies who do not know their face shape.
Eyebrow shapes for women
There are various types of eyebrow shapes for women, depending on their face shape. They could be wavy or curvy. The fact is, not all eyebrow shapes are a perfect fit for every individual. Just like a hairstyle, every lady has that one eyebrow shape that is specific to their face shape. Due to this, the first step that ladies are encouraged to take before determining their brow shapes is that of discovering their face shape.
Determining your face shape
Despite most ladies not being familiar with their face shapes, a few of them seem to get away when rocking different eyebrow shapes, different sunglasses, or different hairstyles. However, it is crucial to know one's face shape, and eyebrow shape so that its flatters not only their appearance, but also their outfit, hairstyle, and accessories. There are multiple face shapes which range from the oval shape, long, heart, diamond, round, to the square shape.
To know your face shape, here are the simple steps you should follow:
1. Measure your face
It is vital to know these measurements and also how they compare to each other. Thus, you should search for a tape measure to take the measurements. It is recommended that one holds their hair up in a bun to avoid the hair exaggerating the sizes of certain features such as the forehead. To get started with the measurements, an individual is advised to sit in front of a mirror since it makes it easy to see what one is doing.
Not only does one have to sit in front of a mirror, but also sit upright with their chin level directly facing the mirror. Do not just take the measurements and memorize them. Write them down in a piece of paper.
2. Where should you measure?
There are several features on one's face. Telling one to measure their face without giving them the specific element to measure may lead to biased results. Begin by measuring the widest part of your forehead. To do this, take a flexible tape measure and align it midway between your eyebrows and your hairline. Ensure you record the measurement. The other place you should measure is the area across your cheekbones.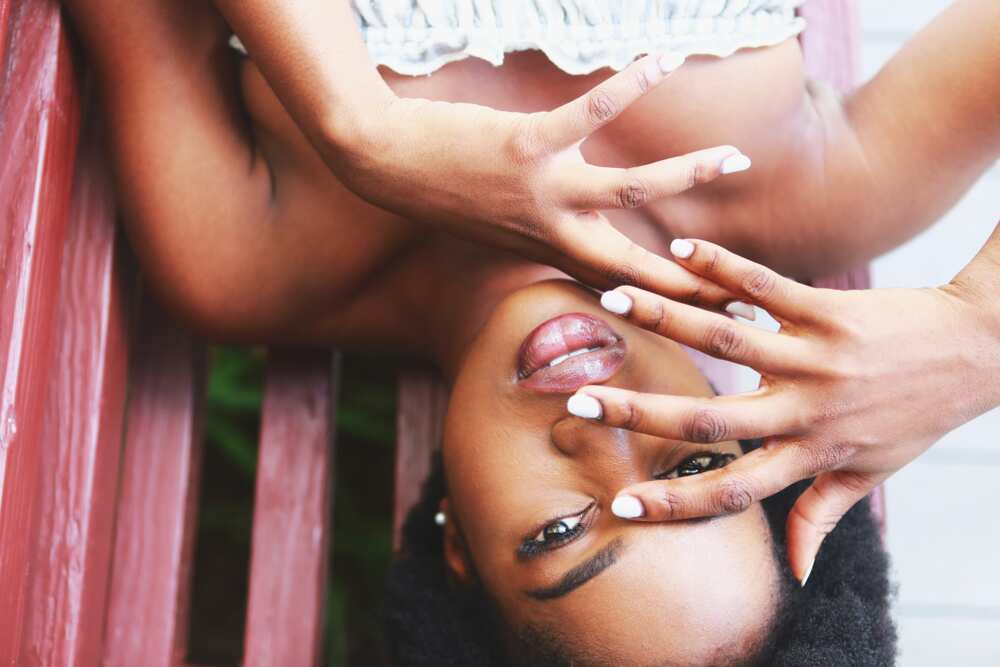 If you have tried measuring this part, then I bet your experience was a little bit tricky. Well, to ensure you get the correct measurements, ensure you measure the area just below the outer corner of each of your eye and then measure from one cheekbone to the other. Just like the other measurement, record it in your piece of paper or notebook. An individual should also measure each end of their jaw to the tips of their chin. The measurement is referred to as the total jawline length.
The last measurements one should take is that of the length of their face. Using the tape measure, roll it down from the centre part of your head at the hairline to the tip of your chin. If you are bald or have a receding hairline, estimate where your hairline should be and take the measurements from that part. After taking all these measurements, sit down and compare them with various face shapes to determine your face shape.
READ ALSO: Creative nail art design that will blow your mind
How to shape eyebrows
After successfully determining one's face shape, one can confidently select a style of the brow to rock, ensuring that it matches their face shape. There are multiple types of eyebrows and brow shapes. However, to determine your ideal brow shape, follow the following steps:
1. Identify where your inner brow should end
If one is not cautious, the end of their brows might extend and not match. To ensure they match, hold a straight item such as a pencil or ruler in a vertical position in front of your face. Ensure you line the pencil or ruler straight so that it touches the outermost part of your nose, and the edge part of the inside of your eye. The lines determine where your brows should start. Mark this spot and repeat the process for the other eye.
2. Determine the peak of your arch
Another mistake most ladies make is that of having jagged peaks with their arch. While many may think this is the fault of a shaky hand, the fact is that the ladies do not take time to determine and even the peak of their arch. To determine the peak of your arch, use a straight ruler or pencil and line it up with the edge of your nose and the outermost part of your pupil. While doing this, ensure you maintain a straight face and look ahead to your mirror, rather than looking downwards.
Where the line intersects your brow, then this is the peak of your arch. Mark that spot using your eye pencil and do this for your other eye.
3. Identify where your outer brow should end
Use a ruler or pencil and angle it such that it touches the outer part of your nose, and that it passes at the outermost part of your eye. Mark this point since it marks where the brow should end. Repeat the process with the other eye.
4. Draw a line using the eye pencil at the bottom edge of your eyebrow
The best way to do this is to follow the natural curvature of your brow.
5. Pluck those strays that are outside the marks you have made
After drawing the brow edge, pluck those strays that are either above or below the brow to maintain both the arch and natural curvature respectively. The recommended eyebrow thickness is 1/4 to 1/2 inch, which is 0.5 to 1 centimeter. As you do all this, it is vital to remember your face shape. There are specific brows that better compliment specific face shapes.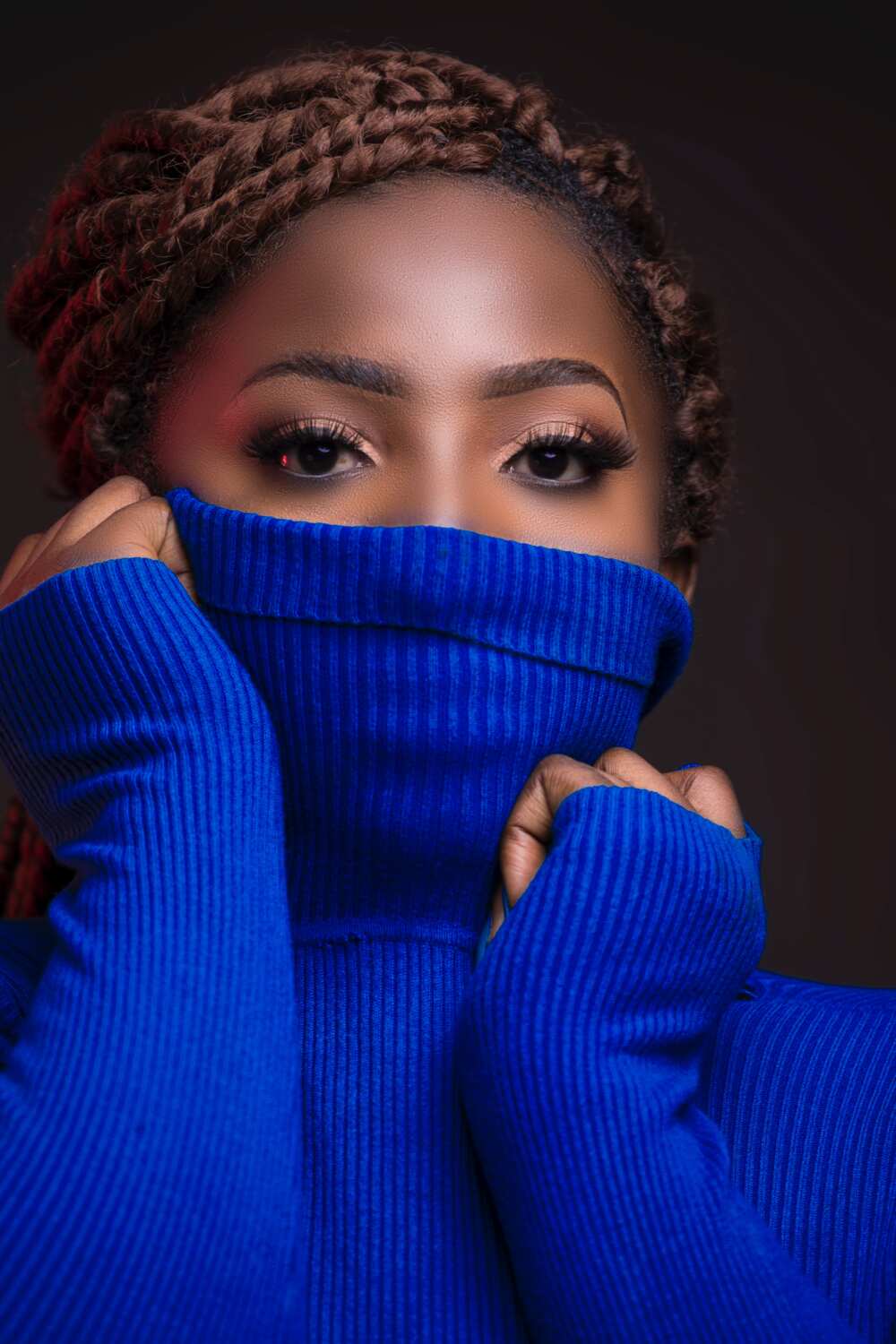 Most individuals have encountered multiple difficulties with their brows since they are not aware of how to style them, or even what eyebrow shapes better suit them. Due to this, you may encounter the individual having an uneven thickness in their brows, an uneven arch at the peak of their brows, extended brow ends that do not match or brows that do not even complement their face shape. To avoid these mistakes, it is crucial to determine not only your face shape but also how to draw your brows like a pro!
To get the best eyebrow shapes, an individual must first take note of their face shape. The face shape is very vital since it plays a huge role in complementing the brows. Upon discovering what your face shape is, chances are you will never disappoint when it comes to drawing your brows!
READ ALSO: How to fix nails and eyelashes?
Source: Legit.ng