Samantha Lewes biography: movies, relationship with tom hanks, cause of death
Samantha Lewes is an American film actress who is best known for her relationship with her ex-husband, Tom Hanks. The actress has not appeared in many projects but still left her mark in history. Who is she and what did she do? We will tell you about what her life was like.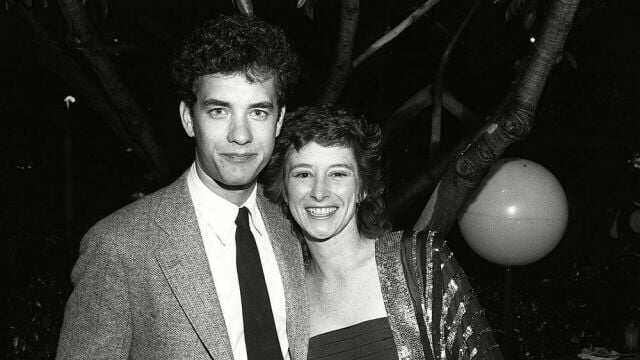 Susan Jane Dillingham, aka Samantha Lewes, was born on November 29, 1952, in San Diego, California, USA. She was an American actress, widely known by her stage name Samantha Lewes. She mainly specialised as a theatre actress, but in the 1980s she also appeared twice in the cinema, even alongside Tom Hanks.
Samantha Lewes career
Samantha Lewes biography is not as varied as it happens with many American movie stars. She was not a screen star, but she starred in several films with Tom Hanks. In 1978, Samantha took part in the television series Grange Hill. In 1980, she starred with her then husband in the TV series Bosom Buddies, but her role there was a cameo. She played the role of a waitress.
READ ALSO: Kerri Green now: husband, children, net worth and recent photos
She also starred in the Mr Success movie. Samantha no longer starred in any film or series after these projects.
Samantha Lewes and Tom Hanks relationship
In the 70s, Samantha and Tom studied at the same state university, where they met. The actress liked Tom because he was not like many other children from wealthy families who dream of a career and big money. At that time, he studied at the Faculty of Dramatic Art and played well in the spectacle "The Cherry Orchard." The actress convinced the young man to move to New York and show his talent in the city that was full of opportunities. Later, they left the university and began to live together.
A little later, Samantha became pregnant, and Tom Hanks gave her a promise that he would do everything so that his family would not need anything. Soon on November 24, 1977, the couple had a son, who was named Colin Hanks. After two months in January, the couple got married, and four years later, on May 17, 1982, the couple had a daughter, Elizabeth Ann Hanks.
READ ALSO: Jerry Trainor now: age, height, net worth and photos
When the couple had children, the burden of responsibility fell on the very young Tom Hanks shoulders. At that time, he was not yet so famous, so he took on any roles that came across to provide for the young family.
Samantha Lewes and Tom Hanks divorce
Soon, everything began to deteriorate in the couple's relationship: Tom Hanks was busy at work, and his wife had to stay at home with the children. In 1984, two years after the birth of their daughter, the newlyweds decided to live separately. Three years later, the couple decided to divorce. Tom took up work, and Samantha chose not to devote her life to a career but was engaged in raising her children.
Tom and Samantha did not explain the reason for their divorce. Years later, the actor said that their separation was caused by the fact that he was very young and did not want to repeat the fate of his childhood. His parents divorced when Tom was a child, because of which the actor decided on early marriage.
Samantha devoted her life to children raising. She said that the last month and a half of living together with Tom had been unbearable for her.
Samantha Lewes death
Samantha was diagnosed with bone cancer, to which she succumbed. The actress took her last breath on March 12, 2002. The cause of death was bone cancer with metastases to critical vital organs.
Samantha Lewes passed away when she was only forty-nine years old, but she gave this world wonderful actors such as Colin Hanks and Elizabeth Ann Hanks. The actress did not manage to become as famous as her ex-husband, but she correctly realised herself as a mother. It is a pity that she had to die so early, but anyway she left a mark in history.
READ ALSO: Molly Eskam: birthday, age, net worth, boyfriend and no makeup pictures
Source: Legit.ng