Top tips on how to describe yourself at a job interview
At almost every interview, you hear the same request: "Could you please describe yourself?". Nevertheless, many applicants do not know how exactly to answer the interviewer. Do you know how to describe yourself to get the desired position? Go on reading if you want to know the answer.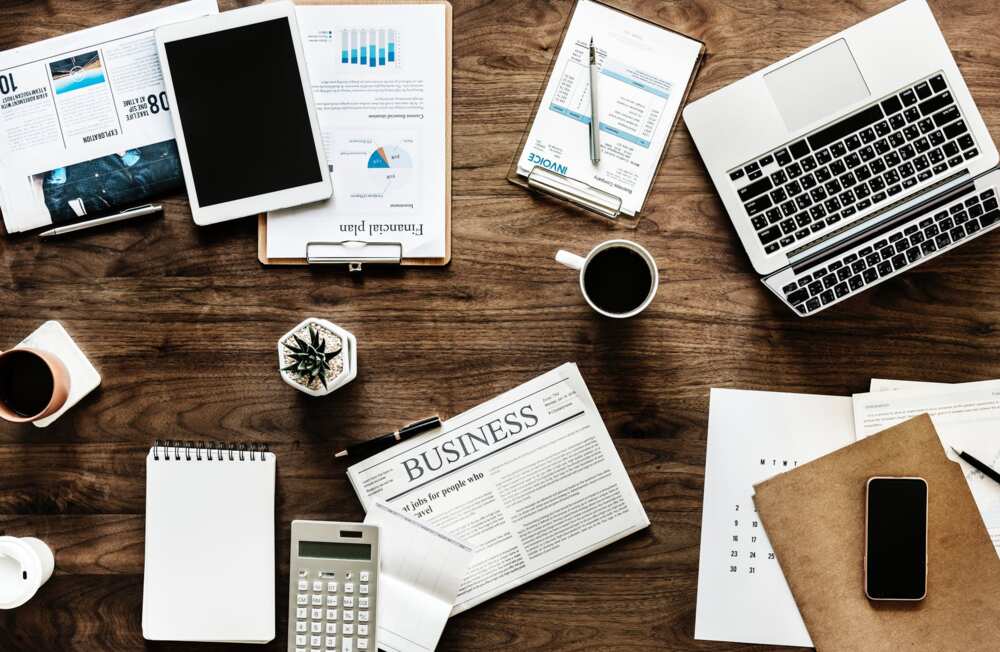 During an interview, it is essential for an employer to understand how much a candidate is self-confident, whether he or she can logically express thoughts, how he or she will interact with other people at work, what experience he or she has, etc. A request to tell about yourself can reveal many important points and help an interviewer to build a further conversation plan. Briefly speaking, during this conversation you should present yourself from the best side.
How to describe yourself at a job interview?
Asking you "How would you describe yourself?" an interviewer wants, first of all, to hear about your professional qualities and skills. So your task is to show yourself as an expert in the sphere you apply to.
How to tell an interviewer about your education?
First of all, it is necessary to voice the information about higher education or that one which corresponds to the offered post. Then you can talk about an additional education, courses or seminars. It will be surely taken into account too. You can also mention contests, conferences or competitions in which you participated during your studies. It will help to demonstrate that you are an activist or a team member. Moreover, a feeling of leadership will be appreciated by your potential employer too. It is especially useful if there are certificates or commendations from competitions and their content is related to the future position.
How to tell an interviewer about your personal qualities?
Of course, it is worth mentioning your positive characteristics, for example, purposefulness, ability to learn quickly, and other ones associated with work. However, you can indicate your shortcomings and other personal qualities that you can present as advantages. For example, you can say that you are a crazy perfectionist and hate being late anywhere.
How to tell an interviewer about your skills?
It is worth talking about your best qualities that can become handy at work. For example, say about your fast typing on the keyboard, or that you are a confident PC user and speak additional languages (if you do).
What to say about your achievements?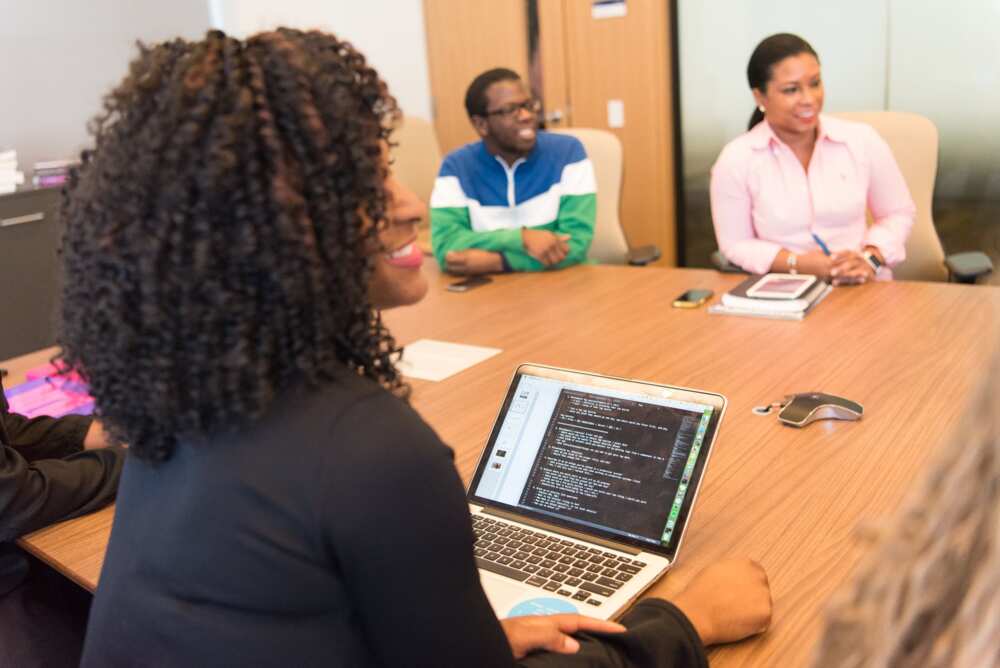 Talk about your accomplishments, what you have achieved at the previous workplace. For example, say that in two years you have risen from the position of a shop assistant to a sales manager — besides, mention achievements in self-government. For example, tell that for a long time you could not wake up early in the morning, but you overcame it, and now you easily wake up every morning at 7 a.m., even on the weekend.
What to say about your goals?
Every successful and active person should have goals in life and dreams. How can you describe yourself with the help of goals? Easily! For example, say that all your life you have seen your parents suffering from lack of money, they have been working hard for you, and now you are determined to work hard to provide them with all they need. It will describe you as a grateful personality with high moral norms. However, it is necessary to talk about realistic goals, do not speak about unattainable heights.
How to tell an interviewer about your hobbies?
Speaking of hobbies, you need to make the right choice from a variety of occupations. The most winning option is sports. It characterises you as a purposeful and active personality who is not afraid of difficulties and has a competitive spirit.
How to tell about your work experience?
The more experience you have, the better you will look in the eyes of your potential employer. Describe in details what you did on the previous job, or even which computer programs you worked with. What to tell about yourself at the interview without work experience? If you have never worked before, do not worry! Stay confident and talk about your merits and achievements during the learning process.
What are the best tips on how to describe yourself?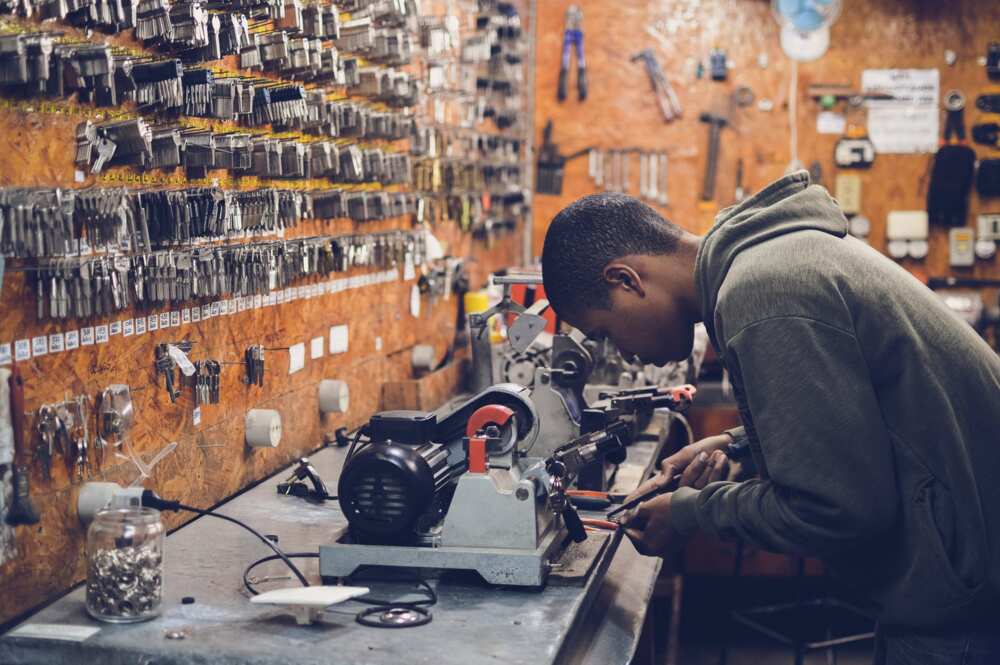 READ ALSO: High paid jobs in Canada for international applicants
You may fail to think about it, but not only what you say matters. The way you speak about your previous work experience and vocabulary you use will be taken by an interviewer into account.
It is essential to keep a straight posture while sitting. Let your posture describe you as a confident personality who feels comfortable meeting new people.
You can not only answer an employer`s questions but also to ask your own ones to show your avid interest in the position.
The story about yourself should be precise and clear. No one is interested in a 10 minutes monologue about your life story and childhood. While speaking, it is better to avoid too sophisticated speech turns. After all, to hear confusing oral lecture will seem more difficult. You should also avoid using slang (for example, such words as cool).
Include into a story about yourself the information that will meet requirements for the position. It is better to avoid both excessive modesty and boasting.
There is no need to lie and ascribe to yourself those merits that do not exist. If you do not have such quality as punctuality, it is better to avoid this topic at all.
It is better to keep silence about your material values. Besides, the successes of your parents and loved ones are also not interesting for a potential employer too.
Do not tell too much personal information, an employer is not interested in your problems, just as he or she is not interested in children's successes and achievements that do not relate to the chosen position.
Choose the right clothing for an interview. If you are a woman, do not wear too short skirts or blouses with too open shoulders or deep decollete. Otherwise, you may distract your male interviewer from the matter. If you are a man, avoid wearing casual clothing, jeans or shorts. Be as formal as it is possible.
Never speak negatively about your past work or your former bosses. Otherwise, an interviewer may think that you were the problem. Moreover, talking negatively about someone in his or her absence never characterises you as a positive personality in the moral sense.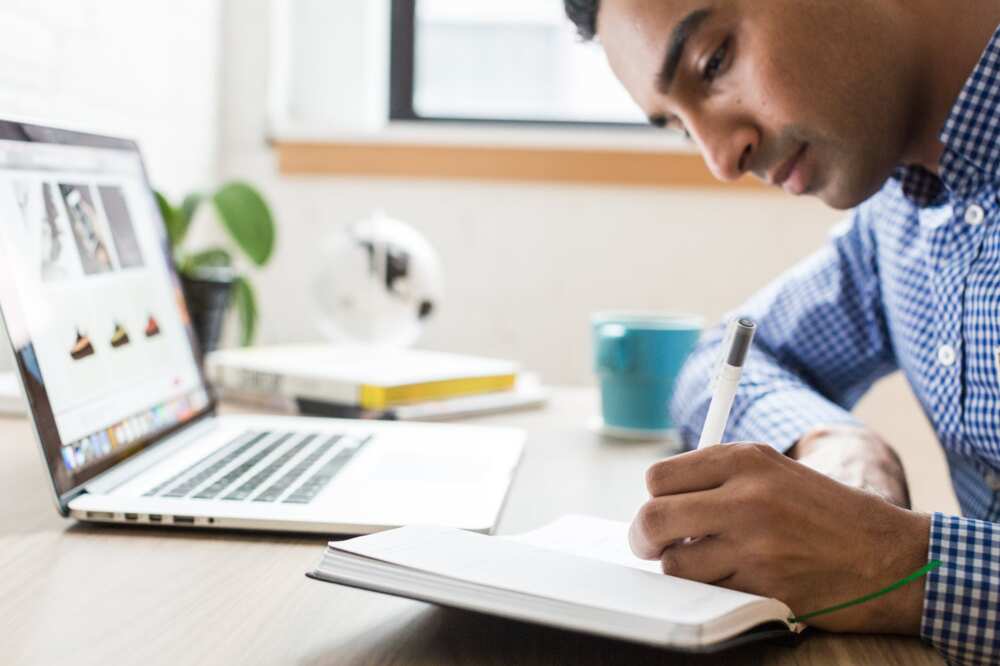 Theoretical pieces of advice are good only with practical ones. Below you will find more tips on how to describe yourself (examples):
Hello. You already know the basic information about me from my resume. However, I can tell more about myself. I am (29) years old. I have been gaining work experience for (9) years already. I decided to get a higher education in my speciality consciously since I like the profession of (manager) and I feel confident and right at home on this position. I try to develop comprehensively; I like getting knowledge and a day without new information and learning is wasted for me. Therefore, the possible experience of work in your company will be advantageous, challenging and interesting for me. And I, in my turn, will apply all existing knowledge to make your company more promising and its revenues grow. At my previous job, I managed to achieve significant results. For example, only in one year, I grew up from the position of a shop assistant to a manager; I made my knowledge about work with clients more profound and got awareness about human psychology principles. I liked my previous job and my colleagues, but I want to move forward. I think it is your company that will give me this opportunity.
As you already know from my resume, in 2013, I graduated from the University of Lagos. After graduation, I worked as an economist. During the work, I realised that I had chosen my profession correctly. When I saw a vacant position at your enterprise, I decided to apply since only here I can not only work in the sphere I want to but also to take an active part in the development of the enterprise and grow in the career sphere at the same time. For this position, I have all the necessary professional skills. I am an extraverted person who likes learning; I am plodding and calm, hardworking and responsible. However, I am a perfectionist and can do nothing about it. I speak fluent French.
You can add any other information you want to. The main point is not to lie, be sincere and optimistic.
A job interview is an important event that causes worry. That is why it is better to get prepared for it beforehand and read several tips on how to describe yourself at a job interview. However, do not worry. If you have been invited to a job interview, you are already interesting to the employer, just be sincere, and you will succeed.
READ ALSO: Highest paying companies in Nigeria in 2018
Source: Legit.ng