Importance of highlands in Nigeria
What is the importance of highlands in Nigeria? How do highlands in the country stimulate the development of the local economy? How do people benefit from the highlands and mountains? Keep on reading to find the answers!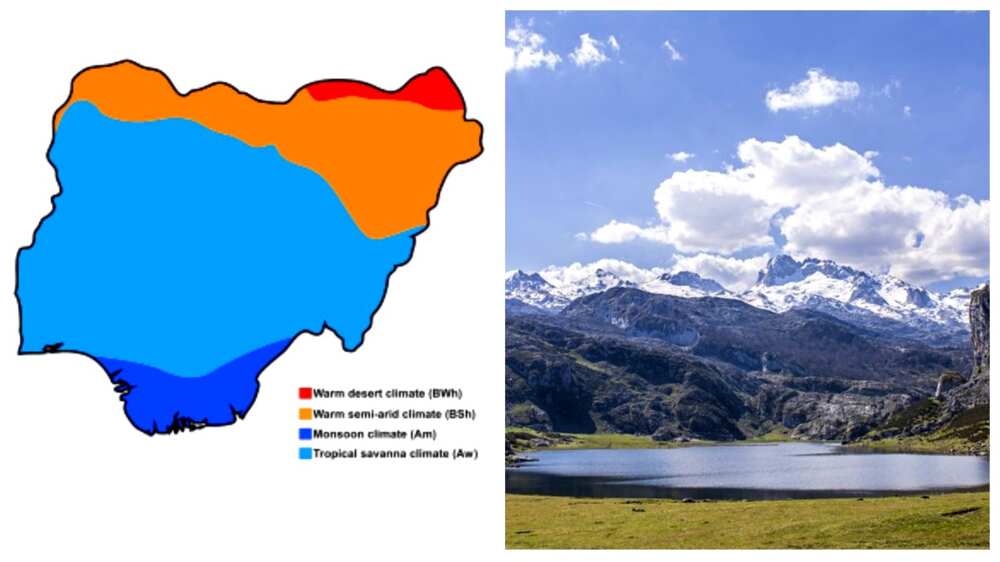 Nigeria is a West Africa country, which has various relief and four types of climate. Furthermore, its weather conditions depend on the season. To get the most use for living and economic growth, people have to pay greater attention to these natural resources. In this article, you will learn the importance of highlands and mountains for people's daily well-being.
Importance of highlands and mountains
The highlands and the mountains are the kind of relief you can meet throughout the world on every continent. These areas in the sub-tropical regions are the unique formation, which offers better conditions than the adjoined lowlands.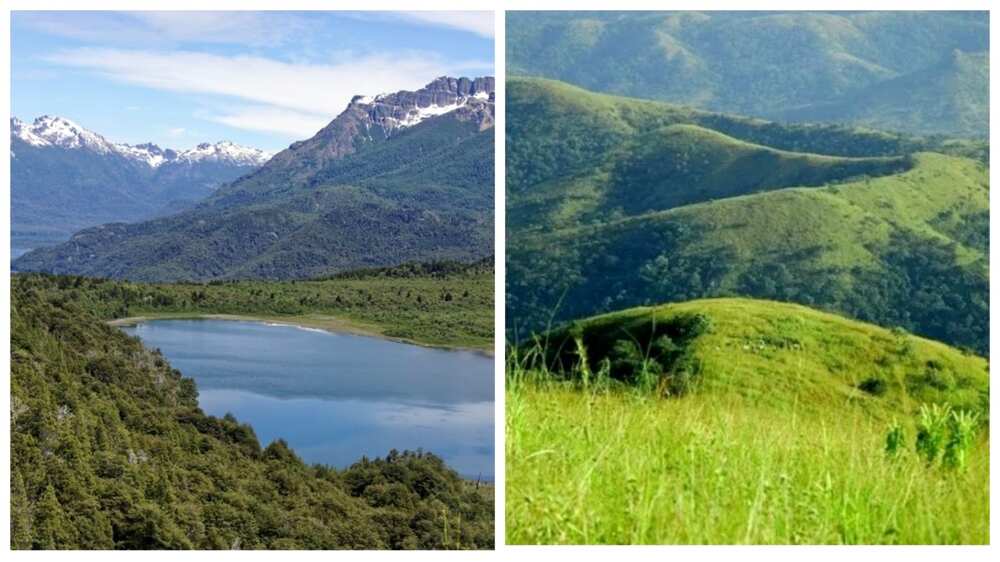 READ ALSO: Major physical features of Nigeria
There you can feel temperatures ranging greatly due to the number of kilometers passed. This temperature diversity provides excellent conditions for life and farming.
Mountains are of great importance for both regional and global climate.
They provide many opportunities, among which are:
a source of hydroelectric power used on the territories below and fresh water (60 – 80% of the world's freshwater);
a mirror for solar radiation;
take part in snow and precipitation formation;
they are a storehouse of water;
they are the source of "wood food"(mushrooms, berries, and fowl);
mountains are an excellent choice for kayaking, river rafting, paragliding, etc.
In spite of some benefits, people living around mountains face many problems:
deforestation;
climate changes;
land degradation;
natural disasters;
lack of education;
healthcare issues.
READ ALSO: The highest mountain in Africa and its location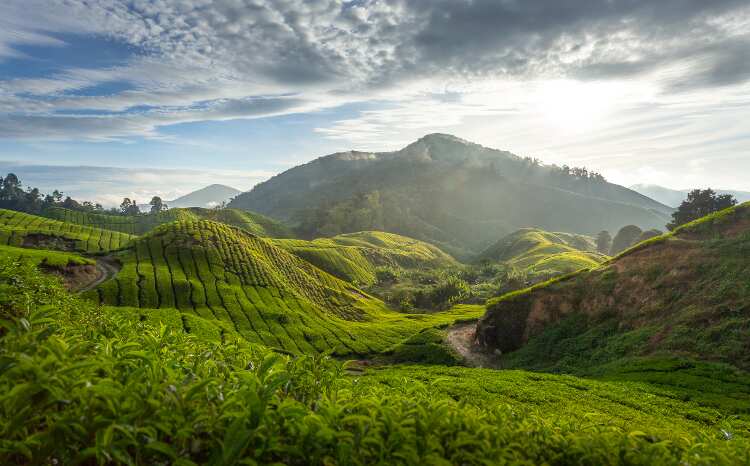 Importance of highlands in geography
From the geographical point of view, the area of highlands manages good defense for local people. It was rather important for people, who lived in ancient times, during the inter-tribal wars.
Currently, this unique nature attracts thousands of travelers and turns highlands into a popular tourist destination.
Moreover, these lands are of great scientific interest. You can see many hydrological centers, which study the quality of water, its movement and distribution.
READ ALSO: Longest river in Africa
Five importances of highlands
First of all, they serve as windbreaks in the neighbouring areas.
Highlands help to moderate climate.
Highlands provide about 23% of the entire landmass in the region, which is essential for the development of the agricultural sector.
It is a place, where you can observe the process of precipitation formation.
Most local rivers originate from the highlands.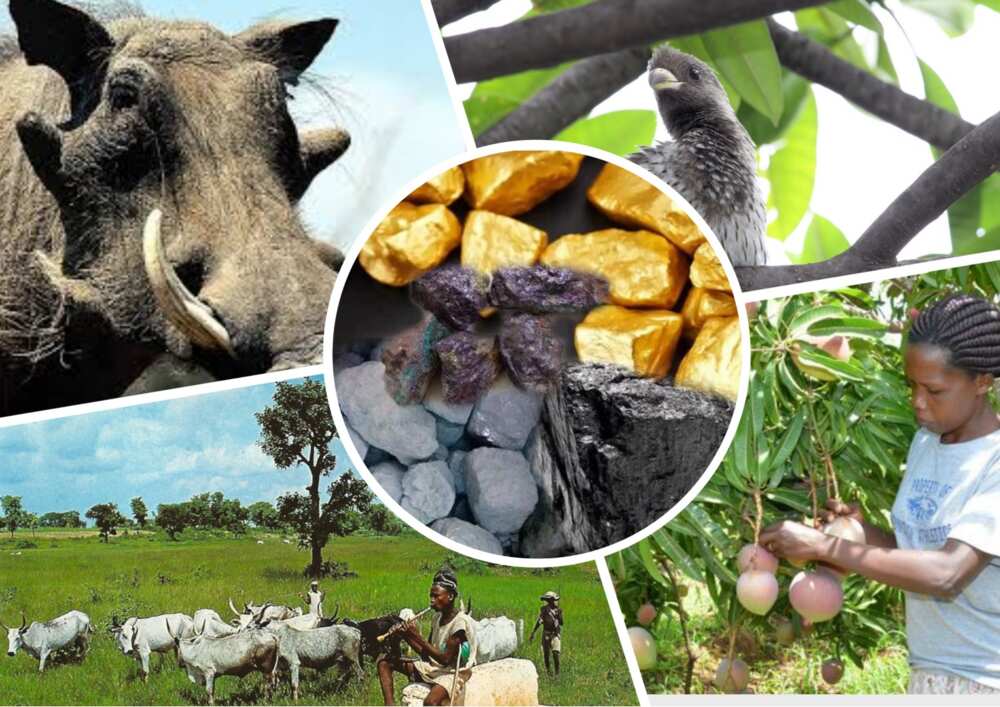 Economic importance of highlands in Nigeria
What kind of benefits do the highlands provide for the economy and residents of Nigeria?
Moderate temperatures, blend with mountainous rivers, provide formation of salt in local soils and make them suitable for farming.
Thus, highlands provide a wider choice of products due to the temperature fluctuation.
Highlands serve as a cattle pasture and home for transhumance farmers.
It is a habitat of wild animals, what makes the area accessible for hunting.
It is an excellent choice for growing fruit trees of different types and products.
Great plenty of mineral resources are found at the given location.
The rocks found within the highland are usually used for building.
The great diversity of resources provided by nature, allow humans to adapt and take maximum benefit from facilities to satisfy their needs. However, human consumption should be wise and well-planned if we want to avoid rapid depletion of natural resources.
READ ALSO: Months of rainy season in Nigeria
Source: Legit.ng