Types of forests found in Nigeria
What types of forest found in Nigeria? Our country has a diverse nature set within four climatic zones. What kind of forest resources can you find in the country? reading to know everything about the natural environment of Nigeria!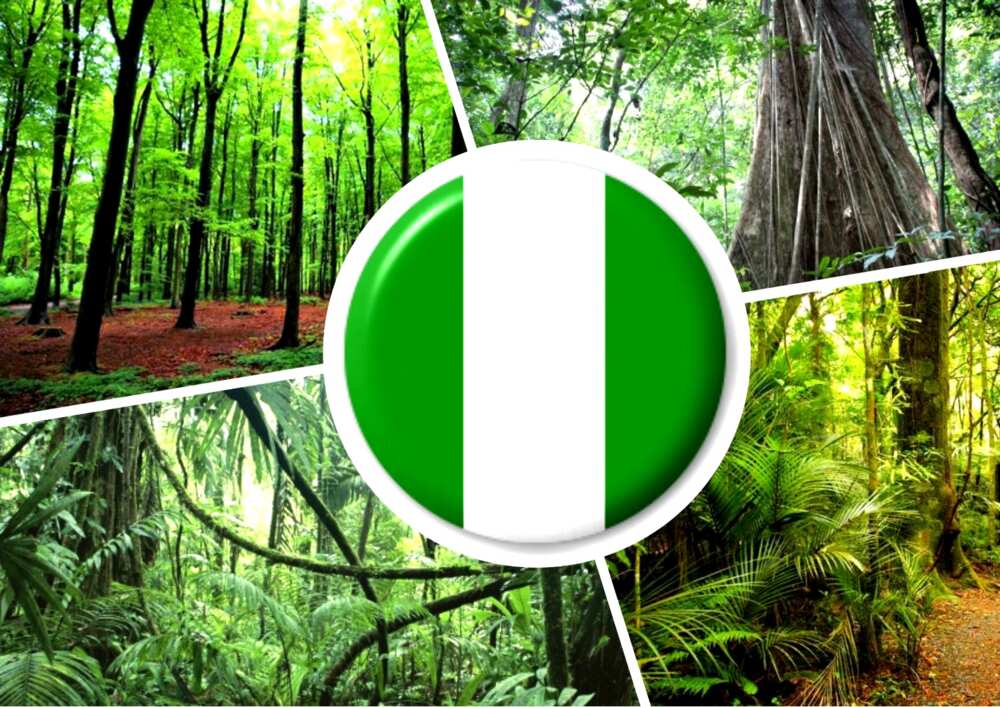 Nigeria is situated in four different climate zones. In spite of fast population growth and expansion of urban area, travelers still have an opportunity to experience different types of forests. Moreover, each category is a unique ecosystem with its peculiar rules, wildlife, and huge natural potential. Read the article to study the types of forests you can find in Nigeria, their location and resources.
Types of forest in Nigeria and their location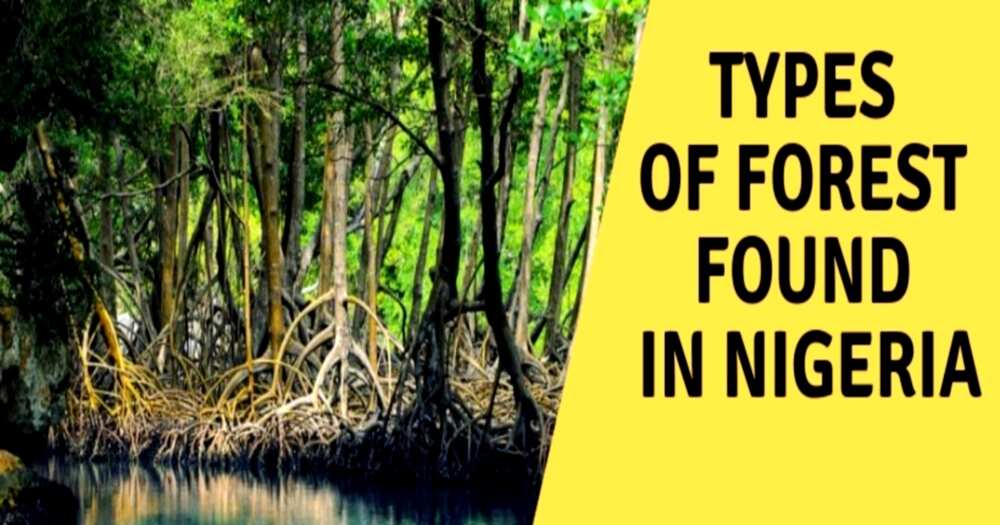 How many kinds of forests do you know? How many of them do you think can be found in Nigeria? Let's check!
First of all, let's define the notion of the forest. It is a peculiar area, formed by a number of constituents:
trees
herbs
bushes
wildlife
wildfowl
Nigeria is situated in West Africa. It is characterized by a high amount of precipitation. Its territory includes two vegetation belts:
forests
savannas
READ ALSO: How does rainfall determine vegetation distribution in Nigeria
The forest zone in Nigeria is situated in the southeastern area of the country. According to rainforests.mongabay.com, this area is inhabited by: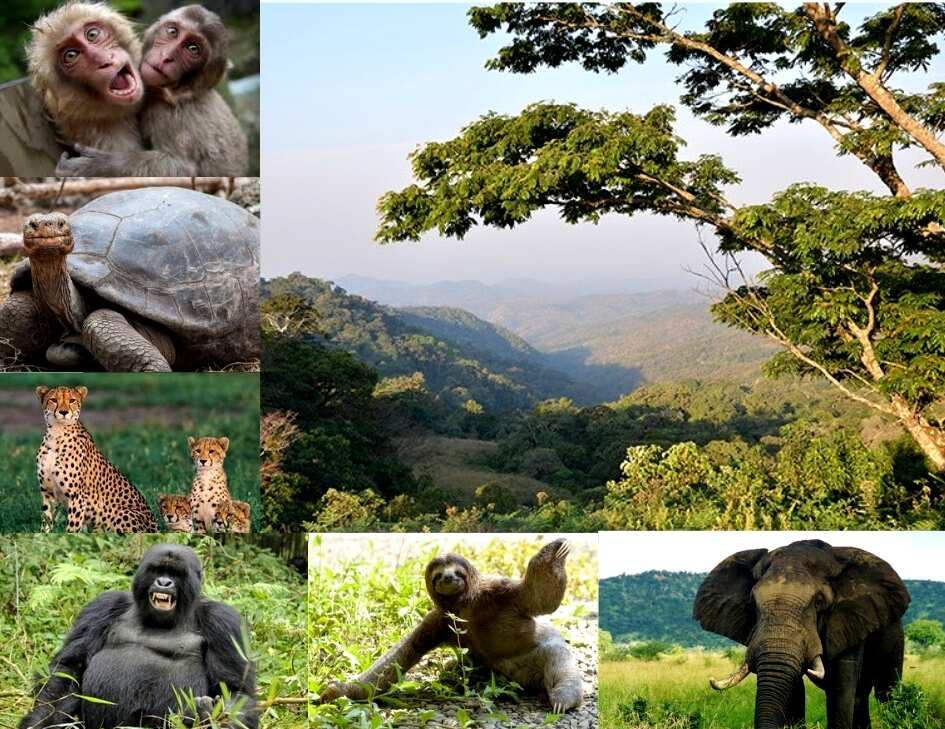 4715 species of high plants;
899 species of birds;
53 amphibians;
154 reptiles;
273 mammals.
Forests vs Savannas
The forest zone, in its turn, also has a subdivision into:
Rainforest. This type of forests is found in the Niger River Delta, which is characterized by the precipitation level of 1500 – 2000 mm/8-9 month of rainfall. The rainforest in Nigeria is built of high-mountainous multi-tiered tropical forests, which contain trees of 40-45 meters. They are mahoganies, walnuts, irokos, oil palms, rubber trees, and obeche trees.
Mangrove forest. It is a type of vegetation that is found around the marshes of the coastal creeks, lagoons, and estuaries of southern Nigeria. The trees found there are palm trees, mangroves (both red and white), and lianas.
Savannas stretch from the northern end of the rainforests till the southern end of the Sahara Desert. This type of vegetation also has a subdivision into:
Guinea Savanna
Sudan Savanna
Derived Savanna
Sahel Savanna
READ ALSO: Major types of vegetation in Nigeria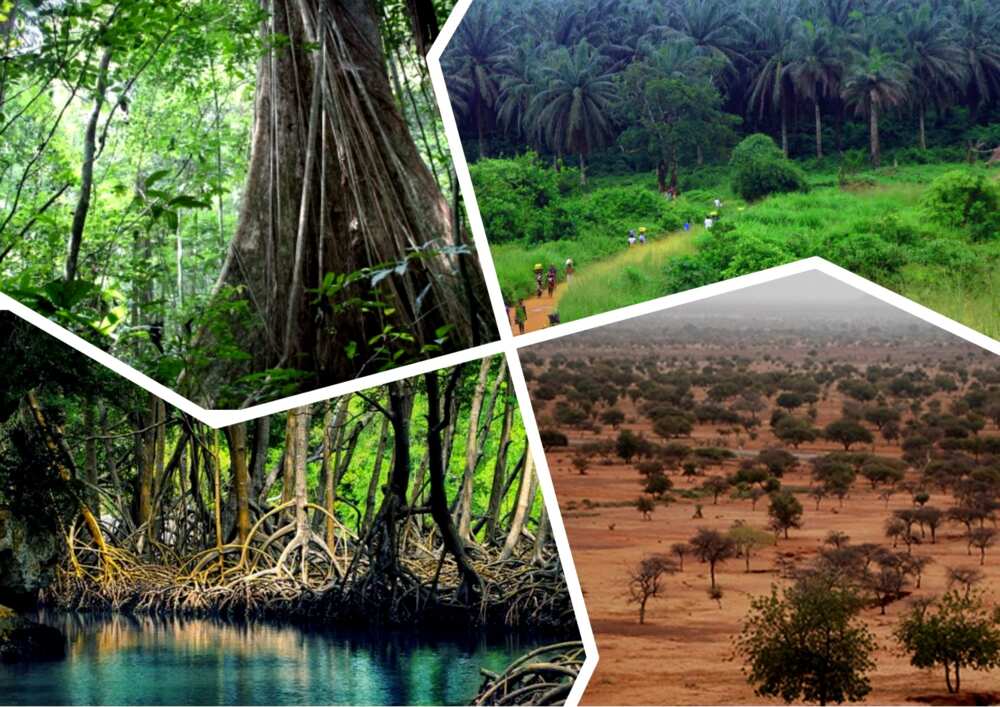 Currently, their total area is about 93.40 square kilometers.
Among the forests currently available within Nigeria are:
Akure Reserve Forest (the South West).
Edumanon Forest Reserve (Niger Delta region, southeast of Nigeria).
Ngel Nyaki Forest Reserve (Mambilla Plateau, southeast of Nigeria).
Afi River Forest Reserve (Cross River State).
Idanre Forest Reserve (the South West).
Okeluse Forest Reserve (the South West).
Oba Hills Forest Reserve (Osun State).
Ise Forest Reserve (Ekiti State).
Okomu Forest Reserve (Edo State).
Oluwa Forest Reserve (the South West).
READ ALSO: Forest reserves in Nigeria and their locations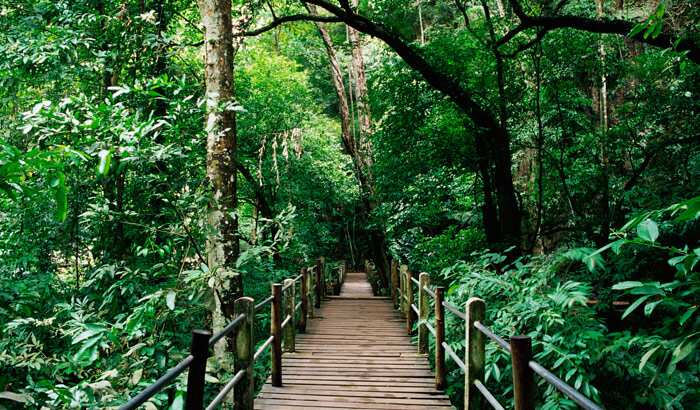 The forest resources in Nigeria are used in many ways:
the juice of wine palm is used for wine making;
kaya, opepe, sapel, iroko, and agba are used as timber for construction and ornaments
candelabra-shaped pandanus is the source of leaves, which are used for basket-making and weaving mats weaving
the wood from garcinia kola is a source for chewing sticks production.
Unfortunately, the recent years show terrifying tendency to the general reduction of the forests. The only way out is to stop deforestation and prevent natural habitat from destruction.Thanks to forest reservations in Nigeria, one still has an opportunity to see many wildlife species, trees and birds, which may soon become extinct because of human activity.
READ ALSO: Deforestation in Nigeria and its implication on economy
Source: Legit.ng