History of Bayelsa State: interesting facts to know
What do you know about the history of Bayelsa State? If you have no clue about when the state was created or what its name means, allow us to tell you a little bit more about this. Check this article out for a brief story about Bayelsa State's past.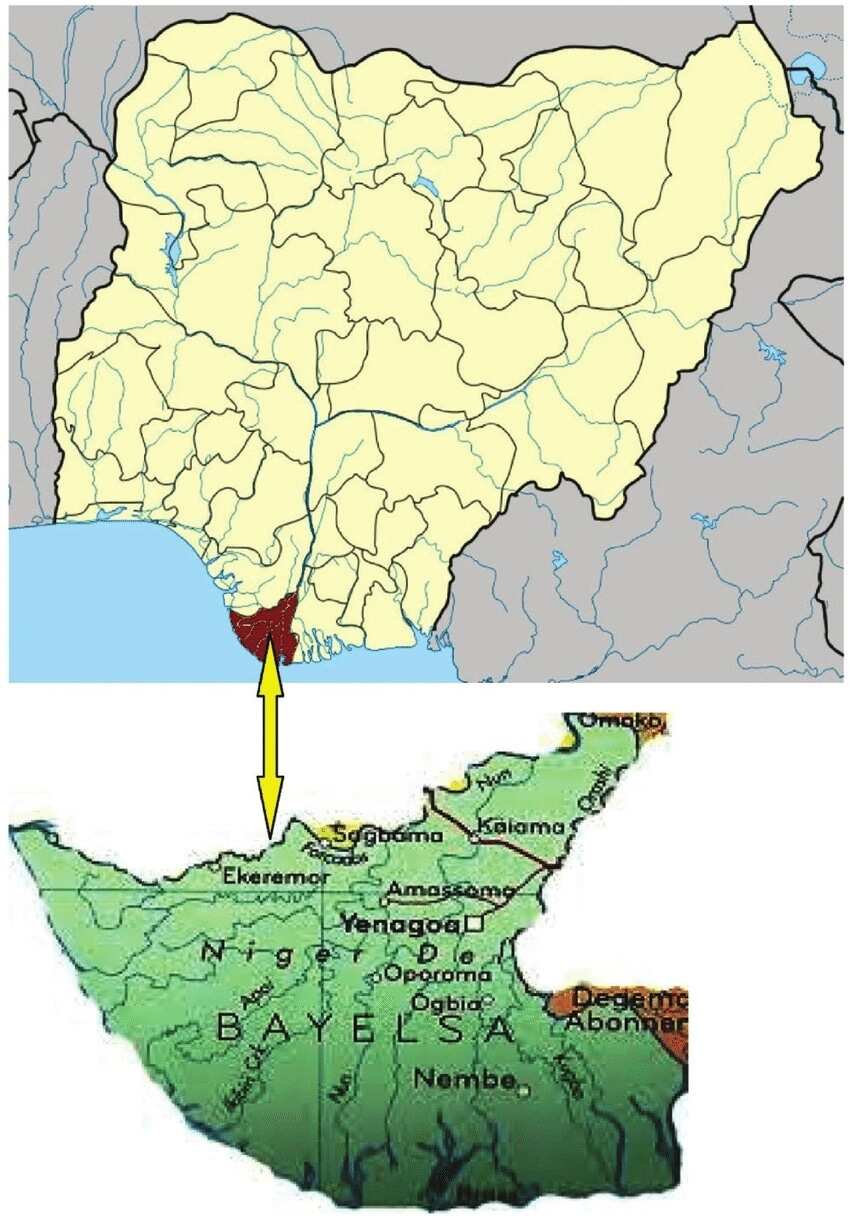 Photo: researchgate.net
Bayelsa State history
You might be surprised to learn, but for the first several decades after the country gained its independence, there was no such thing as Bayelsa State in Nigeria. The map was divided into three regions up until 1963 and then it had four regions from 1963 to 1966. During that time, Bayelsa State of Nigeria was part of the Eastern Region.
After the coup in 1966, Major General Johnson Thomas Umunnakwe Aguiyi Ironsi introduced the provincial system instead of the regional one.
However, that did not last long, as a counter coup happened in 1967 and brought with it a twelve state federal structure. The Eastern Province was now divided into South-Eastern, East Central and Rivers states. Bayelsa ended up being a part of the Rivers State.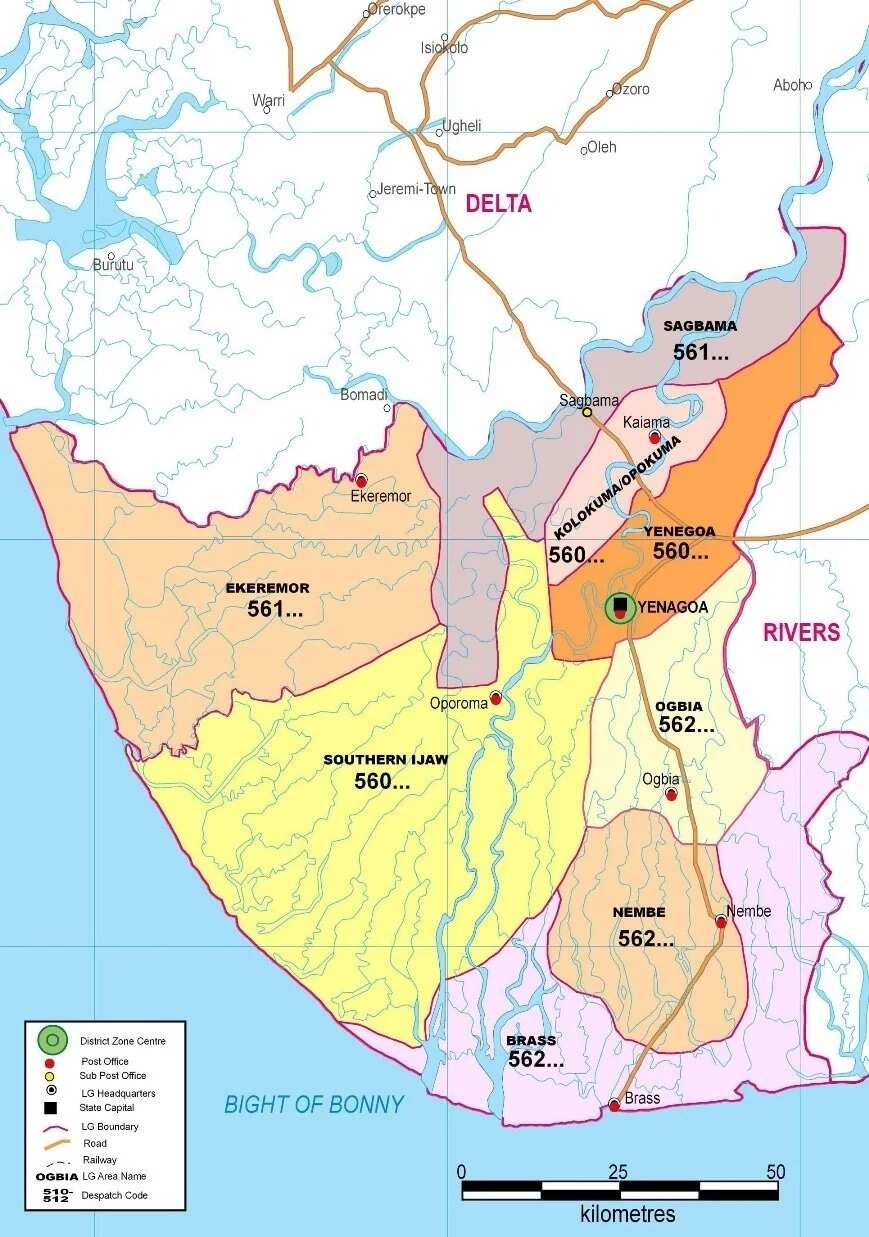 Photo: nigeriazipcodes.com
READ ALSO: Number of local governments in each state in Nigeria
As you might know, there have been several more changes in the state structure, where new states were created from the old ones in 1976, 1987 and in 1991, but it was not until the last change in 1996 by General Sani Abacha that Bayelsa State emerged from the old Rivers State.
Now, one of the most interesting parts about the creation of the state is how its name was chosen. You see, Bayelsa State map has three major local government areas: Brass, Yenagoa and Sagbama. For years, people of the state used acronyms to talk about these LGAs: Brass is BALGA, Yenagoa is YELGA and Sagbama is SALGA. If you have been paying attention, you will notice that the name Bayelsa is comprised of the first letters of these LGAs: BA+YEL+SA.
Since the creation of the state, it has seen five governors, two acting governors and four administrators. The first administrator was Phillip Ayeni, who stayed in office from October 1996 to February 1997.The first proper governor, Diepreye Alamieyeseigha, took his post in 1999 and occupied it until 2005, when he was replaced by the former president Goodluck Jonathan.
Top facts about Bayelsa State Nigeria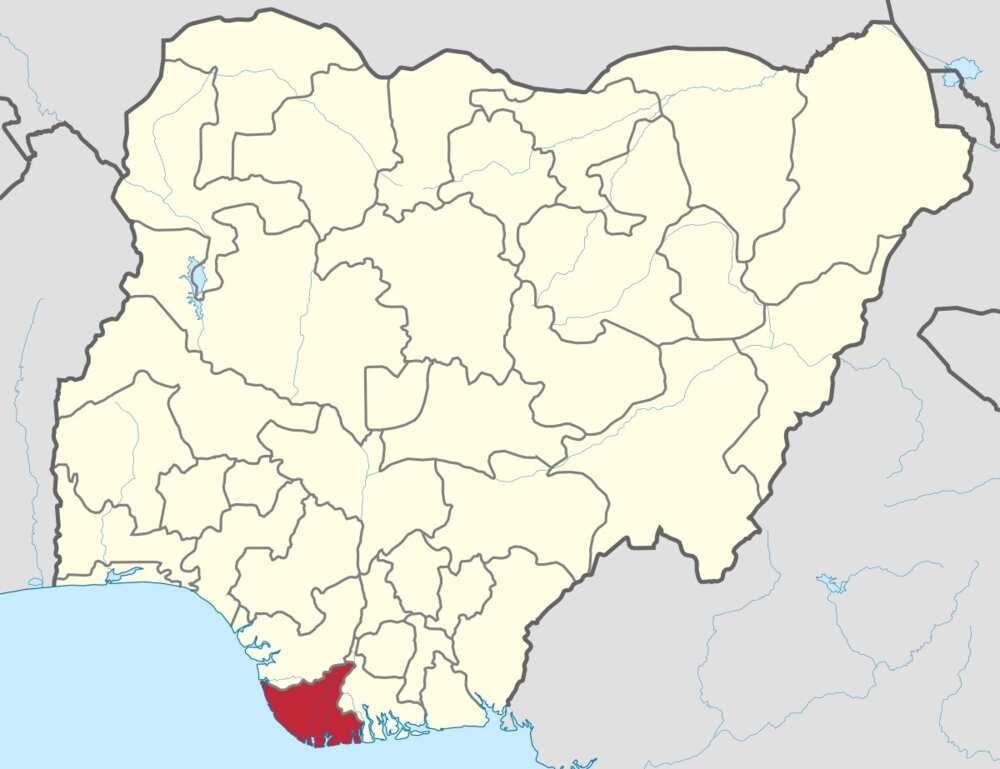 Photo: drocke.com
READ ALSO: 36 states in Nigeria, their capitals and slogans
Now that you know a little about how Bayelsa State was created, let's get through some important facts you should know about the state:
It comprises of 3 senatorial districts and 8 LGAs. Bayelsa East contains Brass, Nembe and Ogbia, Bayelsa Central contains Kolokuma/Opokuma, Southern Ijaw and Yenagoa, and Bayelsa West contains Ekeremor and Sagbama.
Bayelsa State population has not been calculated since 2006, but back then, its population was 1,704,515, making it one of the least populated states in the country (35th place), making up for only 1.2% of the total population of Nigeria.
The state occupies 10,773 square kilometres of land according to Wikipedia. Bayelsa State government claims that it is 9,415.8 square kilometres, which makes it 27th Nigerian state by size.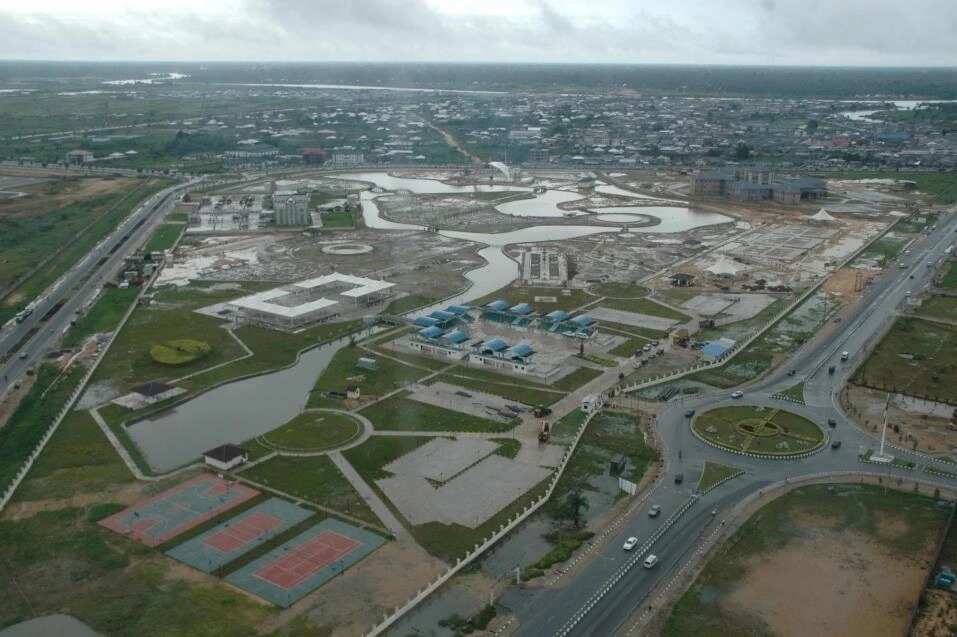 Photo: bayelsanewmediateam.wordpress.com
READ ALSO: Ijaw traditional attire you will adore
The capital of Bayelsa State is Yenagoa. Other major cities include Brass, Sagbama, Ekeremor, Odi, Kaiama, Nembe, Ogbia, Otuoke and Oporama.
Bayelsa State is the home of several ethnic groups, including Ijaw, Ekpetiama, Kolokunu, Igbirian. Biseni and Atissa. There are 10 languages spoken in the state, the most predominant of them being Izon, Ogbia, Nembe and Epie-Atissa.
The main religion of the state is Christianity, but you might come across people who still practice their traditional religions.
Some of the most prominent people from the state are, Goodluck Jonathan, Timaya, Diezani Alison-Madueke, Timi Dakolo, Gabriel Okara, Finidi George and many others.
Now you know when Bayelsa State came into existence, how its name was coined, as well as some key facts about the state. Let us know what state you would like us to talk about next.
READ ALSO: 36 states and capitals in Nigeria
Source: Legit.ng