Essential oils for skin lightening: Interesting details
For centuries, essential oils have been used by thousands of women, and today, they are still popular due to trend on using of natural and organic products. Essential oils are used for treating skin ageing and other disorders. Furthermore, they make the best natural skin lightening oils. Do you want to know what are the essential oils for skin lightening? Keep reading!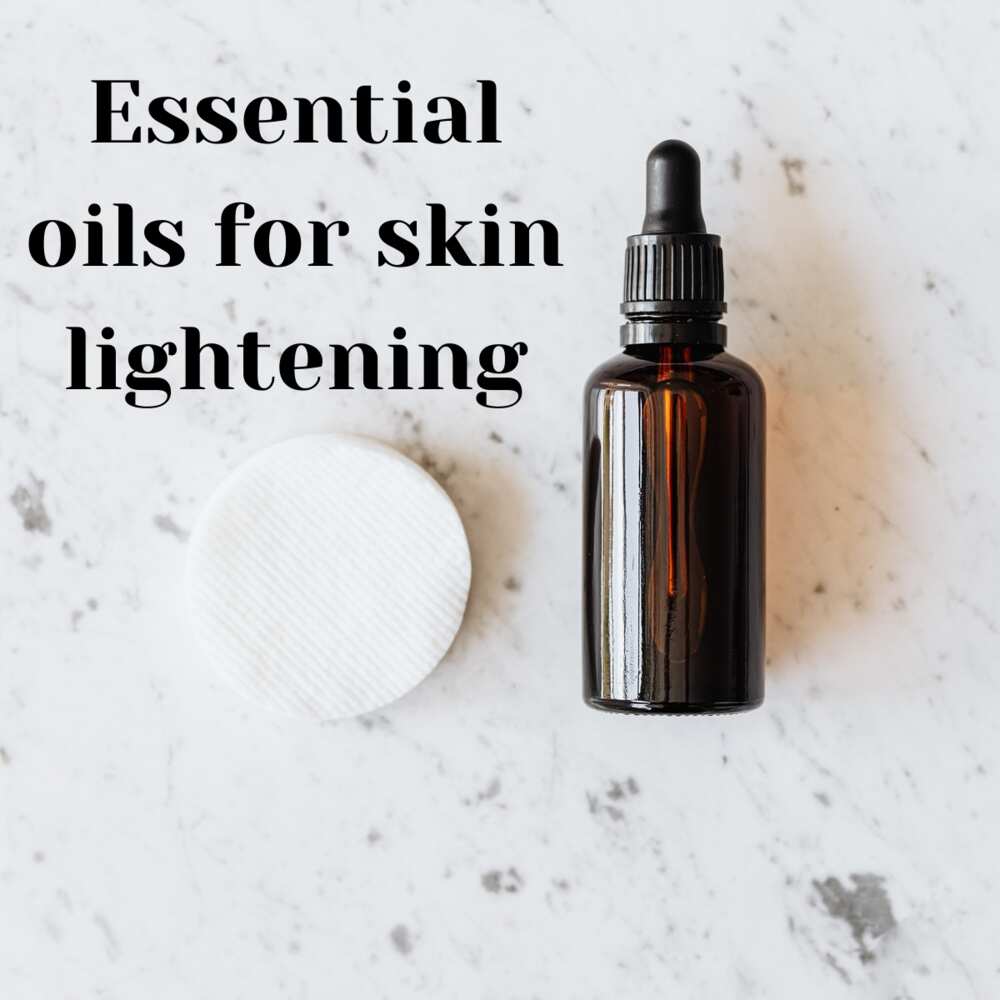 Modern skin lightening agents contain toxic elements that can be harmful to our health and skin. In distinction from them, natural skin whitening oils are safe and eco-friendly.
Let's take a look at some of the best essential oils for skin brightening.
Using essential oils for skin lightening
Natural skin bleaching oils solve several problems simultaneously. Apart from lightening, they also revitalize the skin, give a lifting effect, nourish and tone up your skin.
Today, the range of essential skin brightening oils is quite extensive, so it won't be a problem to choose the perfect one just for your demands. The main thing you need to do is to pick high-quality products and know how to apply them.
Here are some basic treatment rules:
You should always use sunscreen because these essential oils for skin lightening make your skin more sensitive to UV-rays. Violation of this might affect your skin and prevent you from achieving the desirable effect.
Do not apply essential oils on your skin in their pure form, because it can irritate or even burn. You should add a few drops of the oil to water, oil-base or cream.
The lightening procedure should be applied as a course. Usually, it is a 21-day course with a pause for 1-2 months.
Moreover, do not forget about the negative side effects:
Idiosyncrasy. Drop some oil on the area on the arm crease and observe the reaction for a few days.
Pregnancy. Some components can cause the termination of pregnancy or fetus developmental disorder.
If you have endocrine profile disorder, consult your physician to get permission to use the essential oils.
Always consult your physician, before you begin using any bleaching oil for skin.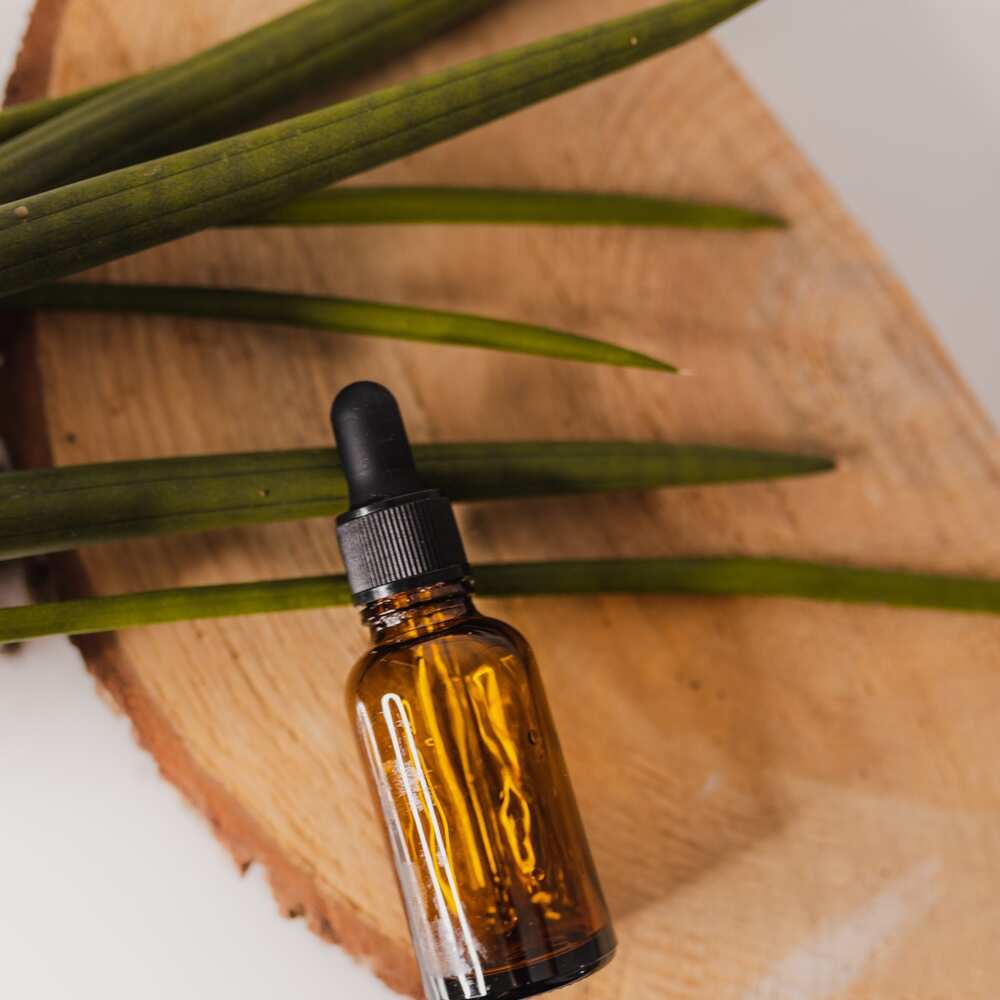 Best essential oils for skin lightening
They include:
Lemon oil
Lemon oil is considered to be the best oil for skin whitening, as it contains two strong natural bleachers: limonene and citric acid. The first agent helps to even out the skin tone, prevents cancerous diseases and lightens the skin, and citric acid promotes skin peeling.
Tea tree oil
Tea tree oil is a perfect solution for general skin lightening and for treating acne scars and other damages. It also regulates fat appearance.
Sandalwood oil
Sandalwood oil is known for its moisturizing and softening features. It lightens your skin and also prevents age-related changes. You can use it for your night skin care routine, just mix 2-3 drops of sandal oil and almond oil and apply it on your skin with your hands following the massage lines. Do not wash your face afterwards for the best effect.
Carrot seed oil
Thanks to beta-carotene, this is one of the most potent oils for skin lightening. The compound helps to reduce the production of pigment, inhibiting the work of the enzyme tyrosinase, which is responsible for its creation. Please note that the product should be stored in a dark bottle.
Rose oil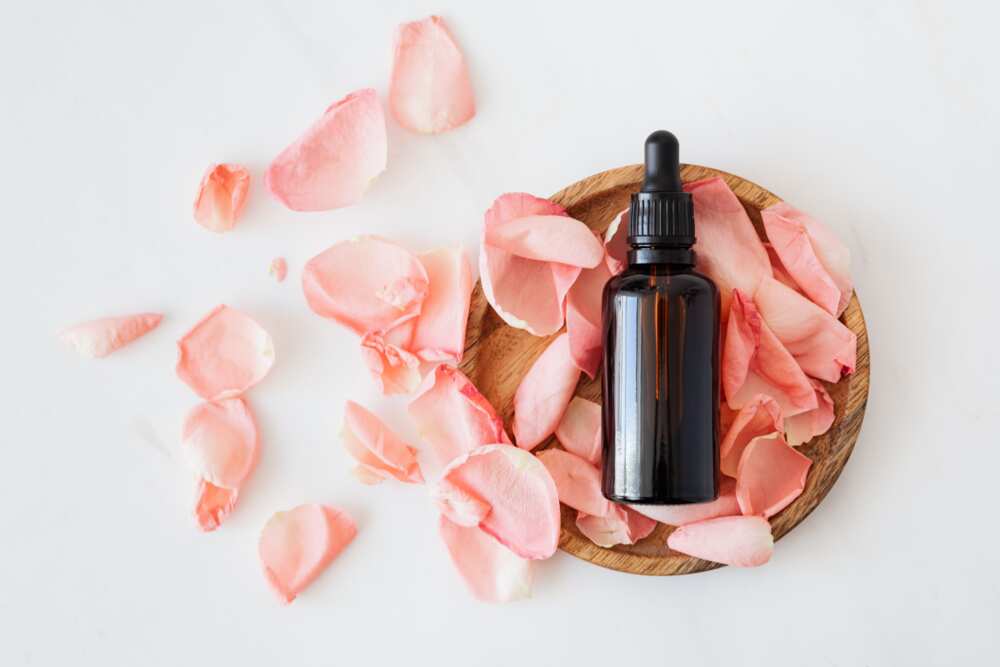 Rose water is widely used for clean and radiant skin. Similarly, rose essential oil is suitable for lightening skin. This essential oil is safe to use if your skin is not very sensitive. Massaging your skin with this oil gives a lightening effect, and this also applies to wrinkles and scars. Regular use makes the skin supple.
Eucalyptus oil
Eucalyptus oil has a lot of powerful healing properties, as it treats the skin from sunburn, inflammations and other damages.
Lavender oil
Lavender oil is used in the production of soaps and creams because of its soothing effect. It has remarkable healing properties, and it is also used to treat pigmentation and scars.
This oil can be mixed with chamomile oil, and then used to massage the face and body. The oil is good to apply at night because if you use it in the daytime, it can make the skin greasy and attract dirt and dust, so it is recommended to use lavender oil at night to get the maximum benefit.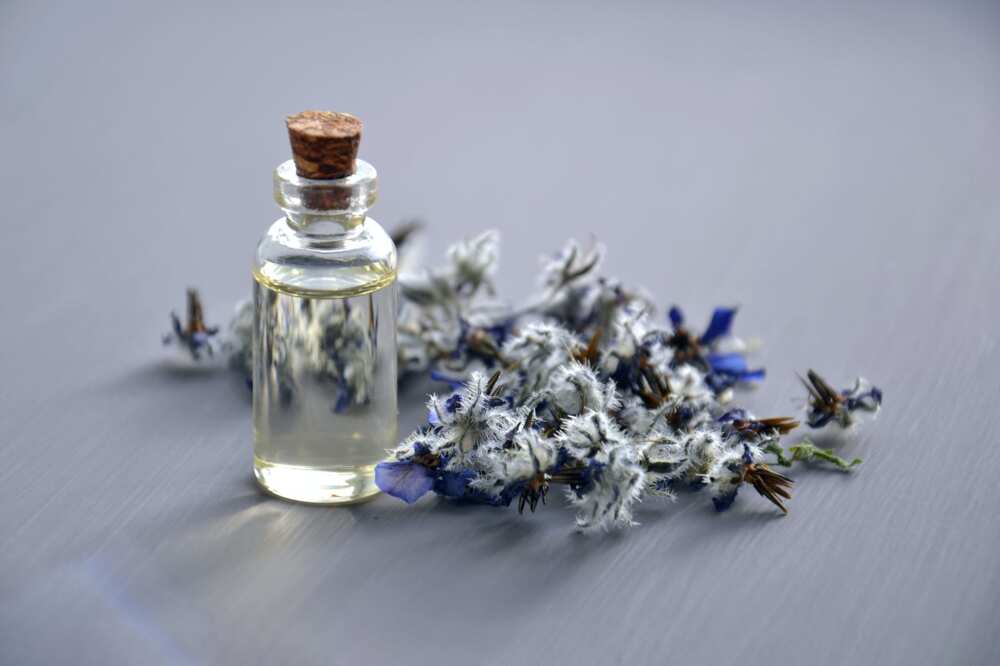 Cedar oil
Cedar oil is extracted from cedar trees. Cedar essential oil is great for bleaching oily and normal skin. This oil can be mixed with bergamot or jojoba oil to get more radiant skin. Irritated skin that can develop with age can also be treated with cedar oil.
Neroli oil
Neroli oil is also suitable for lightening oily skin, so it is perfect for skin that emits too much sebum. When using the oil properly, the pores will not clog. This oil also can be mixed with bergamot oil, sandalwood oil, etc.
Neroli oil also prevent wrinkles. Just take a few drops of neroli oil and mix it with any other oil. Massage it on your face, leave it overnight or for 2 hours and wash the face with water.
Now you know what are the best essential oils for skin lightening, whitening, and healing. Essential oils are rich in nutrients, and they can cure acne, stretch marks and rejuvenate the skin. Some essential oils can make the skin whiter and brighter because they are highly concentrated, so it is always better to mix them with some other oil. You can use the essential oils listed above at home to get the desired effect.
READ ALSO: How to make liquid soap: A step-by-step guide with visuals
Legit.ng recently published a helpful DIY guide on how to make liquid soap at home. The guide includes recipes for making liquid soap for home cleaning as well as liquid soap for handwashing.
If you have been looking for a straight forward guide on how to make liquid soap at home, then this guide is all you need.
DISCLAIMER: This article is intended for general informational purposes only and does not address individual circumstances. If a reader clicks on our advertising partner links within our platform, we may receive a referral fee. Our team will never mention an item as the best overall product unless they believe it is the best option. Compensation does not direct our research or editorial content and in most cases does not impact how our listing articles are written. It is not a substitute for professional advice or help and should not be relied on to make decisions of any kind.
Source: Legit.ng