10 food crops in Nigeria you can grow
In this article, we want to show you the examples of food crops in Nigeria. It is available for everyone to grow one or several of them. Read on to know some features of these plants and ways of their application.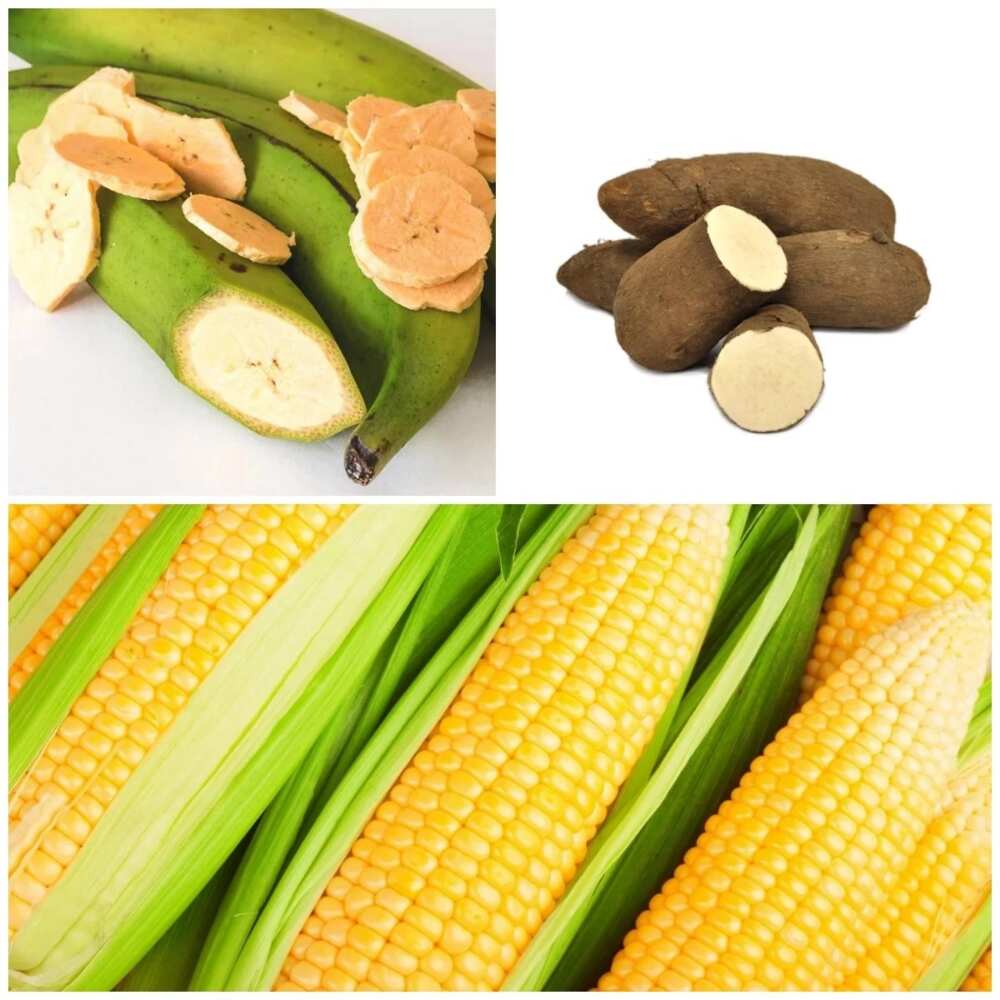 Top food crops grown in Nigeria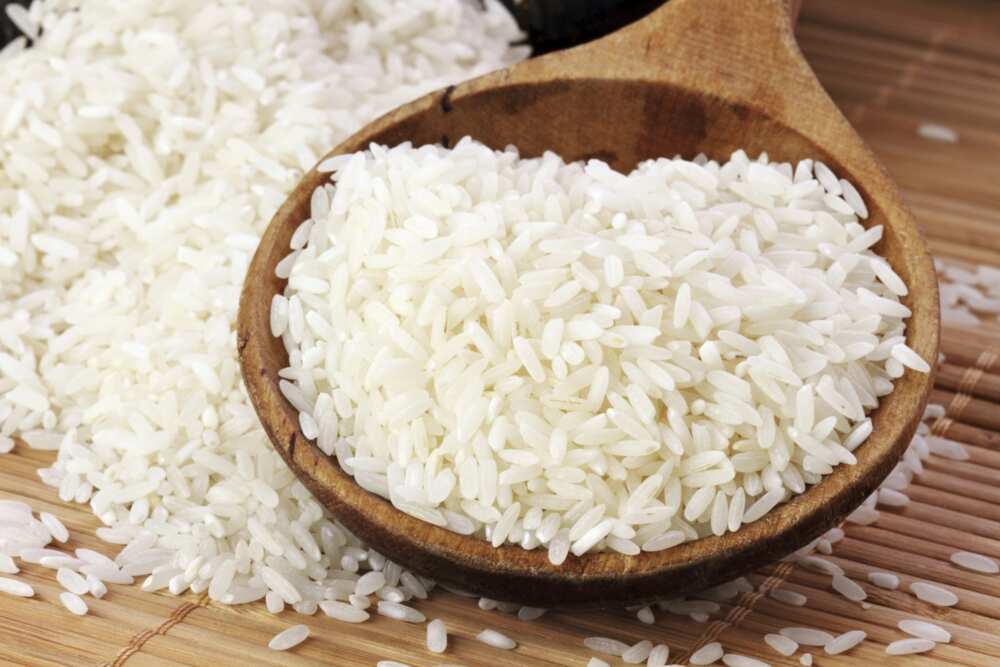 READ ALSO: Environmental factors affecting agricultural production in Nigeria
This crop is one of the best ideas of food crops in Nigeria for business. The demand for this crop is huge because every tribe consumes rice. Nigeria is considersed as the largest producer of rice in West Africa. There are two types of rice in Nigeria - Asian and African. Remember that if you are going to grow rice, you need the place with high rainfall level or to install water-controlling terrace system.
The cultivation can be done by direct seeding or transplanting. You should wait for around 120-200 days after the seeding to get the harvest. Rice is a carbohydrate-rich food, it will never lose popularity in Nigeria, and this is a good reason to grow it for your own needs or for business purposes.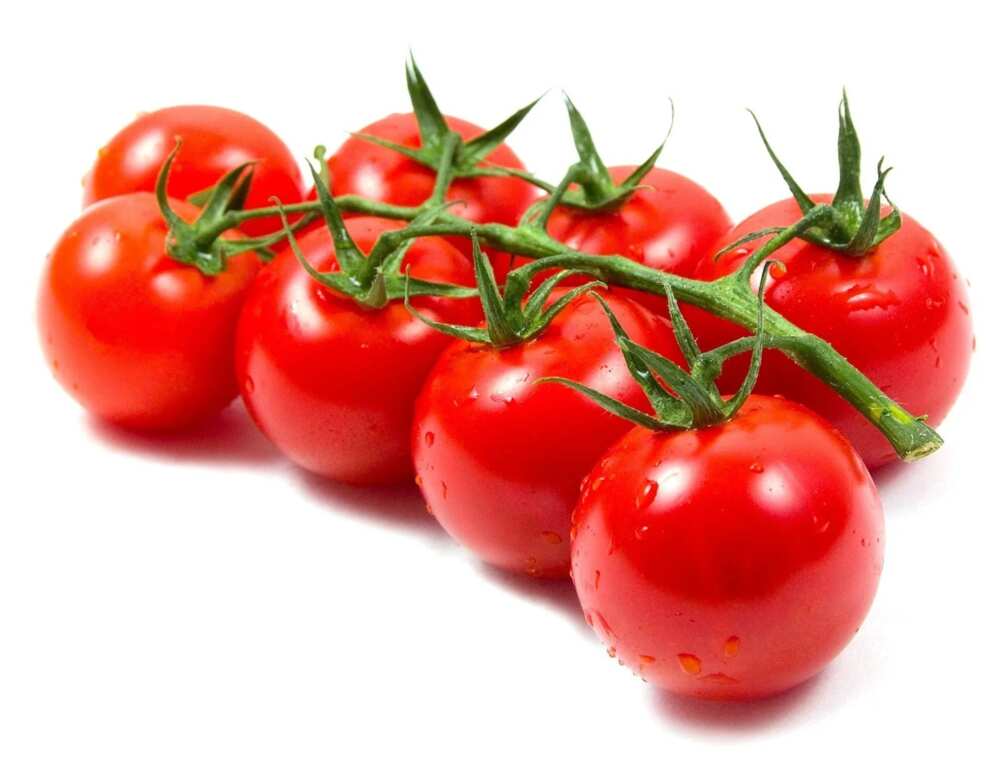 A big number of traditional Nigerian dishes require tomato for preparation. This is a popular and perishable product, so there is always a demand for it. Nigeria is one of the lead tomato producers in Africa.
Tomato grows well in most soil types of Nigeria. The best type of the soil for growing tomatoes is loose loamy (black) soil. It starts to grow in the nursery and then transplanted, the plant needs 6-8 weeks to give the harvest. The plant can be consumed in a big number of ways, so it is a good idea to grow this crop.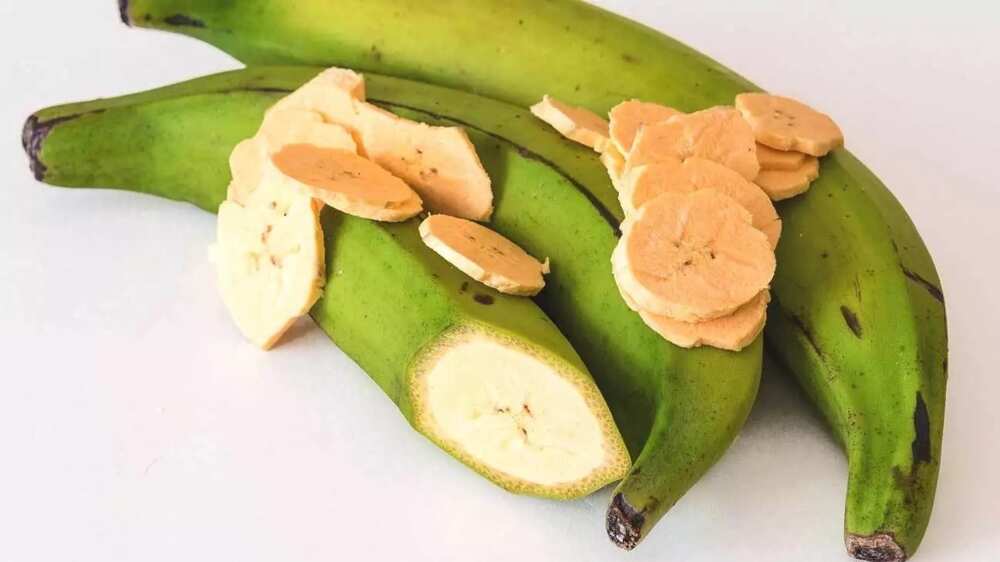 One more widespread plant among food crops grown in Nigeria. This crop mostly produced in Central and South of the country. Plantain is a perennial crop, it requires moist soil, and one needs to wait for 9/12 months for harvest. The fruit is very nutritious, and for most Nigerian families plantain is an irreplaceable part of the daily meal.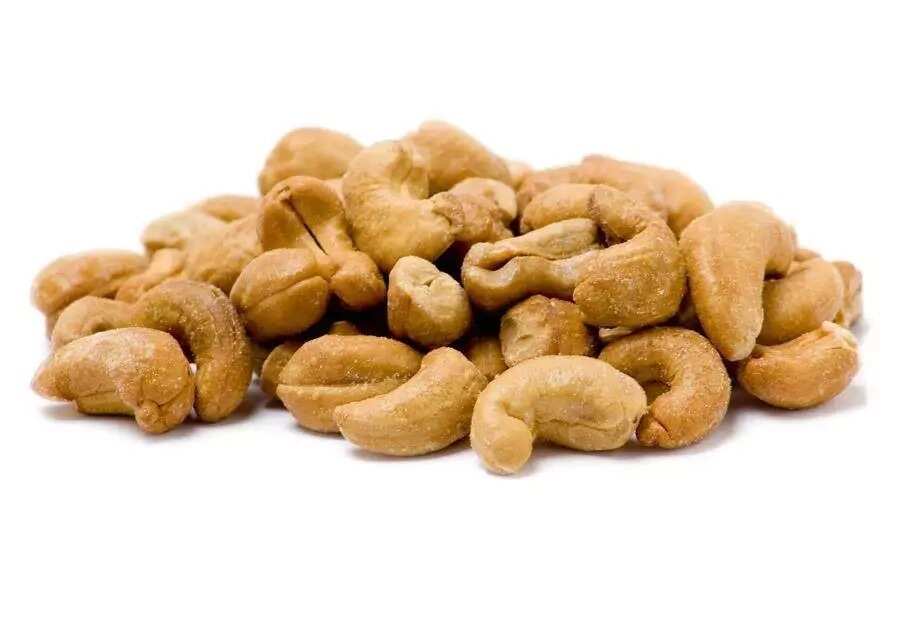 READ ALSO: Cash crops in Nigeria and where they are found
At present, Nigeria is one of the leaders among the producers of this crop. Cashew tree gives two kinds of the product: cashew nut and cashew apple. A seed of cashew plant needs 2-3 years to grow into a tree. Cashew apple bears a seed that is cashew nut. The fruit can be eaten when plucked, the nut should be roasted before consumption.
The fruit is seasonal and contains many healthy elements as manganese, selenium, copper, magnesium, phosphorus, vitamin B6 and iron. The product can be very helpful in weight management, bone development, prevention of gallstones, reduction of heart diseases and in many other cases.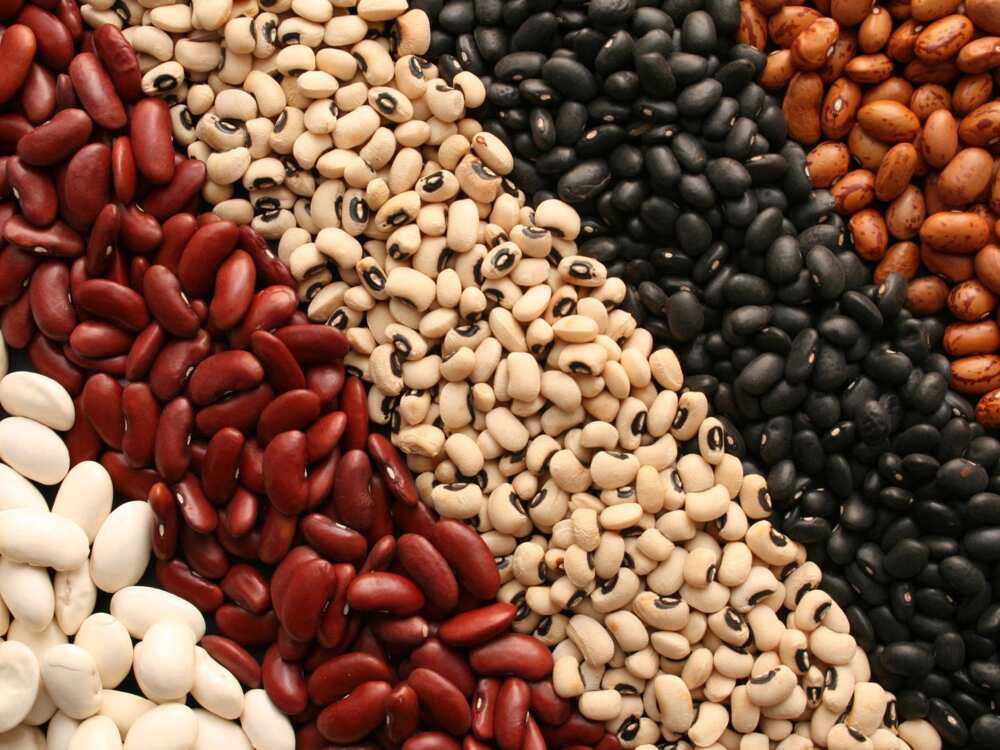 This crop is in the list of the most popular staple foods on the whole continent. There are 32 species of beans that can be grown in Nigeria. Beans has numerous nutritional values and health benefits. Beans are great protein sources, they contain vitamin B6, Vitamin A, vitamin E, iron, and many other essential elements. They can have different colour and in most cases have kidney-like shape.
This crop is grown all over the country, but the highest producers are such regions as Niger, Kaduna, Taraba, Plateau, and Adamawa. Everyone can cultivate it domestically or commercially. Maize considers is a dominant food crop in Nigeria, it grows well in hot climate, as well as in non-tropical areas. The crop is rich in vitamins A, C, E, essential minerals, protein and minerals.
The next option of crops in Nigeria. This crop grows in most areas of the country. The humid tropical environment is the best condition for the growing of this plant. There are white yam, yellow yam and water yam. The crop is highly popular in the country, it is used as staple food, in the production of flour and in many other ways. The production of yam is in two phases: the phase of growth and dormant phase. The first one lasts for six or ten months, the second from two to four month.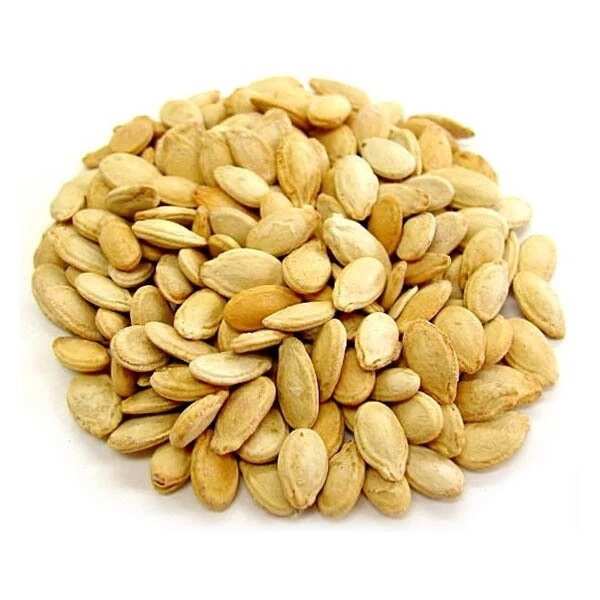 READ ALSO: How to Start Cocoa Farming in Nigeria?
It grows mostly in such areas as Enugu, Benue, Nasarawa, Taraba and Kogi state. The crop is rich in protein and fat. The fruit itself is not consumed as the seeds. It grows in well-drained soils, it can be planted in a nursery or directly. Melon seeds are used in the preparation of such soup as "Egusi", in baking, or for preparation of snack foods. People also extract oil from the seeds.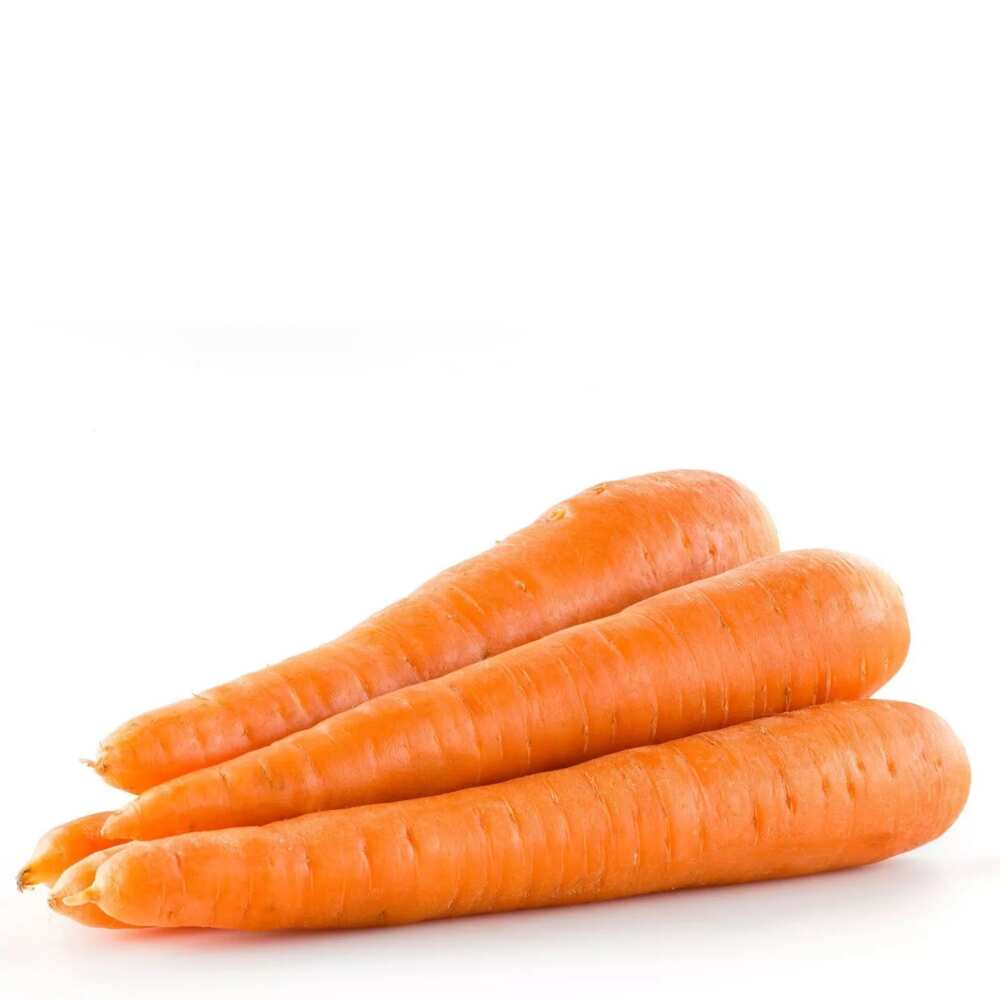 It is successfully cultivated in Northern part of the country. It grows in sandy soil and can be harvested at any desired size. The crop contains vitamins A, C, K, B6, niacin, manganese, dietary fibre, thiamine, potassium. It is a good idea to grow carrot because it can be used in many dishes.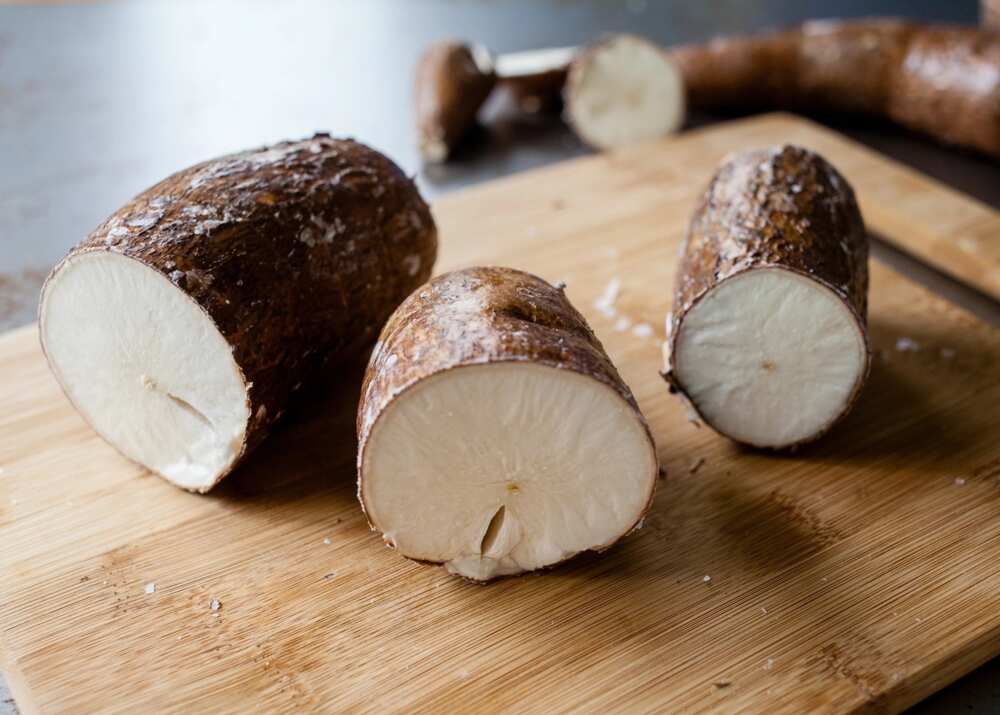 Nigeria is the world's largest producer of this food crop. This perennial crop contains vitamins B and C, calcium, and essential minerals. The list of applications of cassava includes:
It is used in the production of starch
It is used in the production of flour
Cassava chips is a very popular snack
It is used in the production of ethanol
It is used in the production of fructose
It is used in the preparation of garri and Fufu
Here is our list of food crops in Nigeria, these are just 10 examples of a huge number of plants.
READ ALSO: Problems of cowpea production in Nigeria
Source: Legit.ng