Most handsome man in Nigeria
There are many handsome, charming, attractive, and charismatic men in our country. Among them, there are actors, singers, and sportsmen. But who is the most handsome man in Nigeria?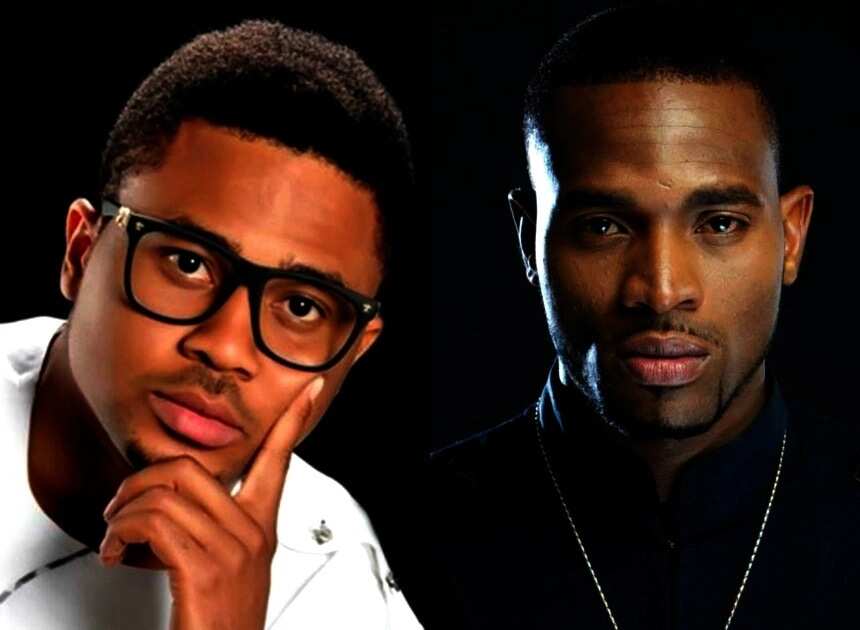 Beauty issues are prevalent and always arouse a keen interest among readers and reviewers of favorite glossies. Trendy topics are not only women's beauty and attractiveness but also male. So who are the most handsome men of Nigeria?
The most handsome male actor in Nigeria
If you ask Nigerian ladies to name the most handsome actor in Nigeria, most probably you will hear the name of Michael Godson.
Michael Godson Ifeanyichukwu, also known as Mike Godson is a famous Nigerian actor. His date of birth is October 10, 1985. The actor was born in Kano State, into a loving family.
Michael had his higher education at University of Jos, where Theater and Communication Arts.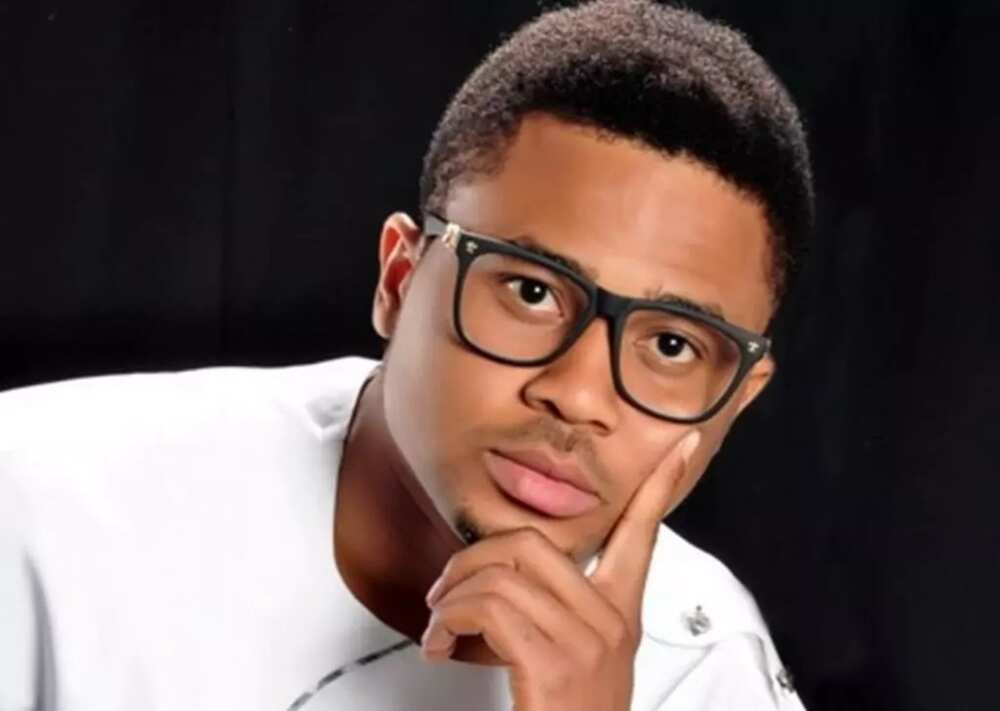 This handsome man started his no less impressive career in 2001. He has acted in more than 100 different movies. He has worked with different celebrated on-screen actors. His colleagues were Pete Edochie, Clem Ohameze, Kenneth Okonkwo, Van Vicker, and John Dumelo. His popularity raised after the film titled 7 Books of Moses, produced by Richrock Productions.
Smooth face, pleasant voice, elastic skin, and fervent boyishness does not allow Michael to stay without female attention. His constant charm and beauty go back to a simple formula: a good mood, delicious food, and classes in the sports. The actor is sure that a good mood and a smile can do wonders and make even the most gloomy person attractive. Michael - this is a treasure trove of jokes, he likes to curl, thereby causing laughter among his fans. The video evidences this on his official page on Instagram.
READ ALSO: The most handsome actor in Nigeria - Top 20
Women love Michael, and he loves them. In the short interview below he described in more detail his attitude to love and understanding of the ideal woman.
1. On his relationship
Michael Godson: "Presently, I am not in any relationship. I just broke up with my ex, so I am alone right now. It has not been easy trying to jump into another relationship. It's almost a year since we parted ways. I have lots of friends, but I am not into any serious relationship right now. My ex didn't really break my heart. We just parted ways amicably. We couldn't handle each other, so we had to split. She was a very nice person, I like her a lot but she wanted to get married, but I wasn't ready at that time."
2. His idea of an ideal woman
Michael Godson: "I have a very big eye when it comes to women. My taste is huge when it has to do with women. I love pretty women, very intelligent, tall, passionate, God-fearing, hardworking, then very beautiful."
3. On whether Godson could marry or date an older lover
Michael Godson: "Well, it depends on the situation. Why not, after all age is just a number. Once there is love and understanding and they both respect themselves, I see no big deal in marrying an older woman."
4. On how he copes with the deep kisses on different actress in different movies
Michael Godson: "I don't kiss a lot of actresses (laughs). In fact before I take up any kissing role, I make sure I know the hygiene of the actress involved. Because I am very particular about hygiene. I would rather not kiss or find a way to resolve it. But I haven't found myself in such situation though."
5. Two actresses that he can go on a lunch date with
Michael Godson: "Genevieve Nnaji and Stephanie Okereke Linus. They are very cool and classy. I love their personality. I don't like loud mouthed people that's another good thing amount the two of them."
The most handsome male musician in Nigeria
We are sure that if we name famous Nigerian musician D'banj as the most handsome in the industry. When you look at him you probably will have on your mind the words from the very popular song: I can't take my eyes off you.
Oladapo Daniel Oyebanjo known by his stage name D'banj is a famous Nigerian musician who through his songs has taken the music scene, particularly in Nigeria by storm. He is a songwriter, businessman, and harmonica player who has also won several musical awards. Just like most celebrities, D'banj has managed to keep his private life out of the public, and very little is known about the handsome male musician in Nigeria.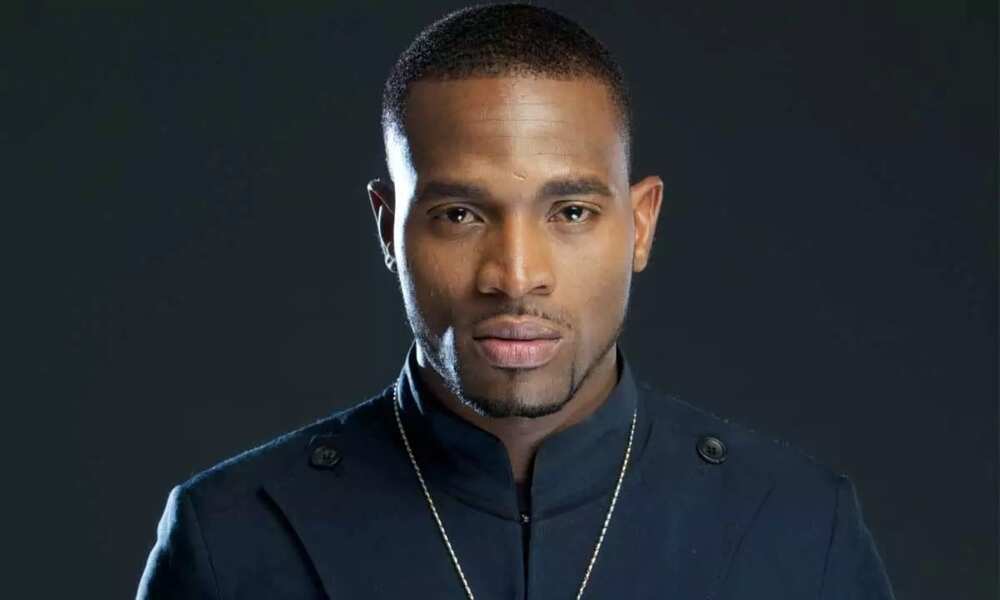 D'banj is also known as the Kokomaster or Bangalee. He was born on June 9, 1980, in Zaria, the northern part of Nigeria in a strict family, where the father is a military man, and the mother is a businesswoman. Because of his dad's vocation, he often moved, once he even had to live in England. D'banj was required to take after his dad's military profession and was enlisted at the Nigerian Military School at the age of eleven. In any case, D'banj opposed the framework and was expelled from school. The boy showed his character from the very beginning and never reconciled with what he did not like. Music was his real calling.
READ ALSO: What is D'banj net worth?
The most handsome male musician in Nigeria loves his wife with all his heart and soul, although he does not show it in public. He fell in love with a beauty Lineo Didi Kilgrow. D'banj said Lineo is a dream wife and big treasure. A well-known musician used to keep everything a secret, they even married in secret from everyone. As they say, happiness loves silence. He does not often share photos of the beauty-wife, but when he does this, he accompanies photos with the warmest and most sincere love words.
Recently the couple lost the baby, but they survived the loss with courage. D'banj supported his wife throughout the whole time, although it was hard on his own. That's really true love!
READ ALSO: D'Banj wife: is she guilty of their son's death?
The most handsome male celebrity in Nigeria: top-10
1. D' Banj
2. Micheal Godson
3. Bryan Okwara
Bryan Ikenna Akwara became a Nigerian star after he won the title of Mr. Nigeria in 2007 and was among the finalists in the Mister World 2007 competition. His extraordinary beauty affects not only Nigerian women but also women around the world.
4. Blossom Chukwujekwu
After his making his expert acting introduction in 2009 and won the Best Supporting Actor Award at the Africa Magic Viewers Choice Awards, Blossom Chukwujekwu wound up renowned in media outlets. He is attractive and has won millions of women's hearts in Nigeria, so he definitely deserves to be on this list.
5. Flavour
The high-life hip-bounce craftsman got enough hot swag to get. He is a lyricist, multi-instrumentalist, and entertainer who was awarded for his talent. One of the awards he deserved as a handsome man is women's attention.
6. Okechukwu Ukeje
The talented actor, model, and performer came into amusement in the wake of winning the Amstel Malta Box Office reality show. The talent and professionalism of Ukeje were awarded, his honors include Africa Movie Academy Awards, Africa Magic Viewers Choice Awards, Nollywood Movies Awards, Best of Nollywood Awards, Nigeria Entertainment Awards and Golden Icons Academy Movie Awards.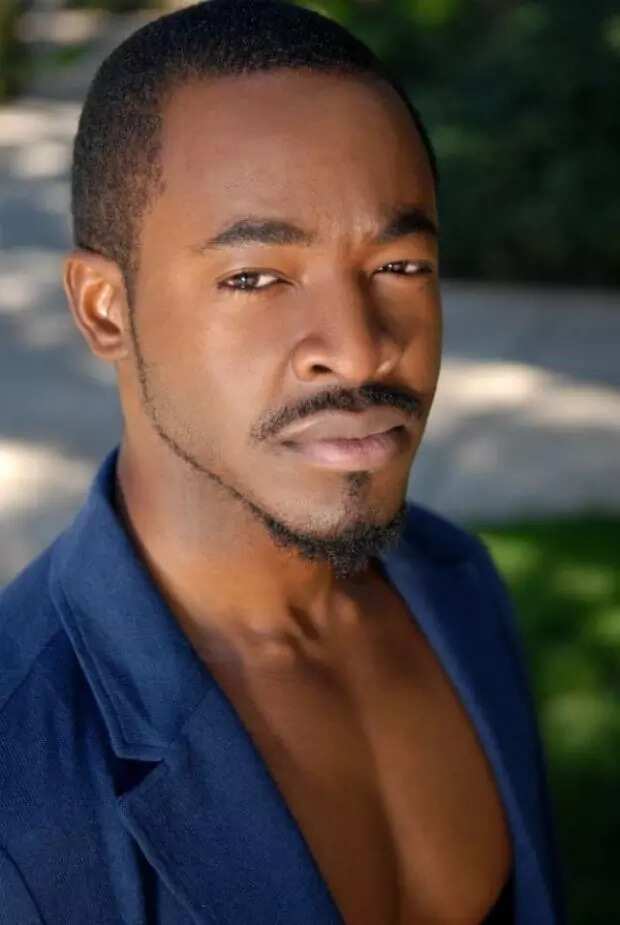 7. Ebuka Obi Uchendu
This nice looking man is a legal counselor who discovered distinction media outlets. He the host of Big Brother Nigeria. We are sure you will agree that he deserves to be on this list.
8. Alex Ekubo
This good-looking man was the first runner-up at the 2010 Mr Nigeria contest. From that point, he turned into a full-time performing artist with four awards including the Best Actor in a Supporting Role of Nollywood Awards for his part in the Weekend Getaway and Favorite male actor. He definitely is one of the most attractive male celebrities in the country and entire Africa.
9. Uti Nwachukwu
Uti Nwachukwu is not only a talented singer and successful entertainer, he also is one of the most handsome men in Nigeria.
10. 2Face
2Face has won various awards such as MTV Europe Music Award, World Music Award, five Headies Awards (Hip-bounce grant), Channel O Music Video Awards, and BET grant for his musical work, MTV Africa Music Awards, MOBO grant, KORA grant, and various extra nominations. He has won also hearts of millions of Nigerian women. Calm down, girls! The heart of this handsome man is occupied by his beautiful wife.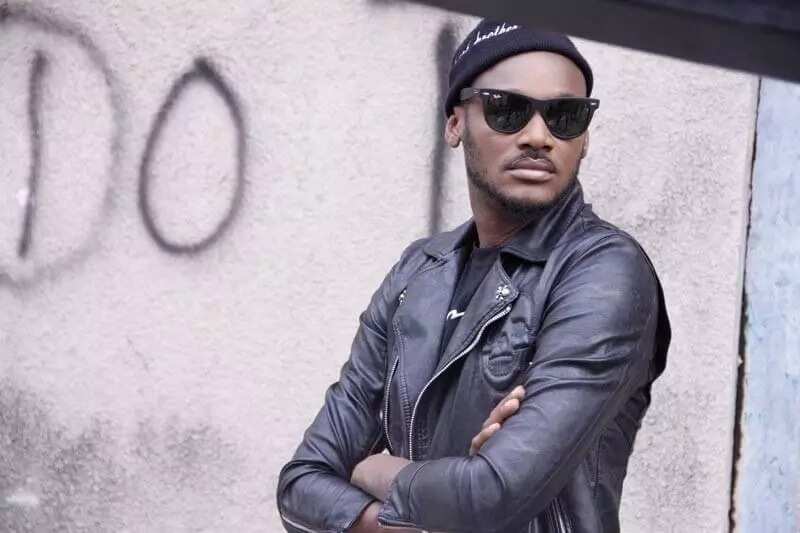 Different people have different perception of beauty. Someone finds attractive big brown eyes, another believes that a fit body makes a person attractive, some people consider beautiful those who are rich spiritually. We presented to you the most handsome men in Nigeria, if we missed your favourite star in our post, please share your opinion with us in the comments.
READ ALSO: Who is the most handsome musician in Nigeria - Top 5
Source: Legit.ng