10 different types of cakes to bake at home
We are sure you would like to taste these different types of cakes. The baking will be easy for you, even if you are not a master chef. You just need some ingredients, cooking appliances and a little of inspiration. Bake it at home and surprise your peeps!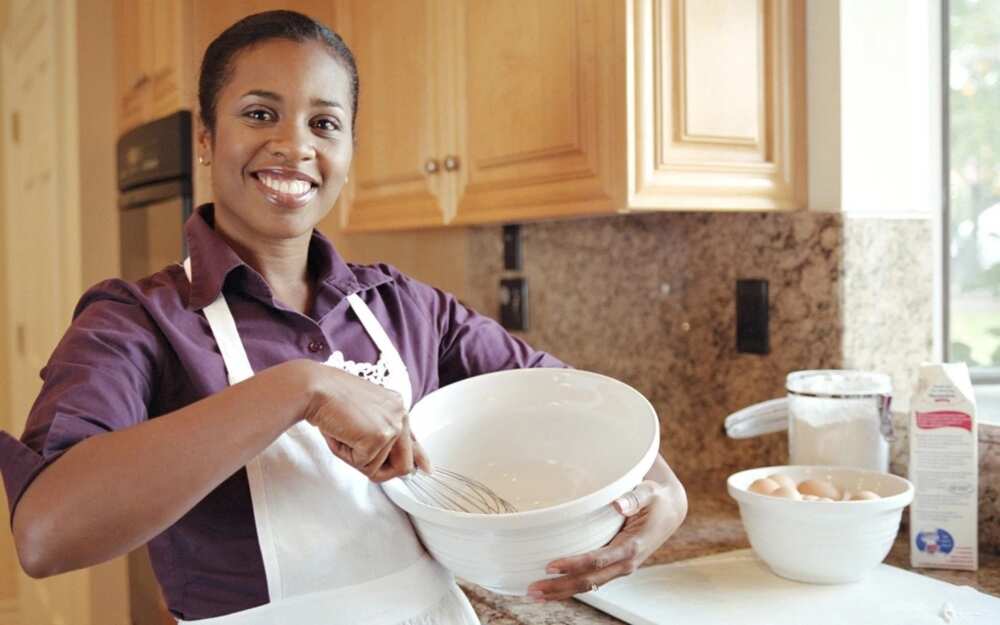 Cake is a flour confectionery that is characterized by decorative design, high caloric content and diversity of recipes. The types of cakes may be different. It depends on your preferences, cases on which you want to bake it and so on. Today we would like to give you the most delicious cake recipes.
Different types of cakes
There are many favorite sweets in Nigeria. Our food is known for its diversity, rich flavor and uniqueness. And we want to offer you these 10 cakes. We are sure, one of them will be your favorite.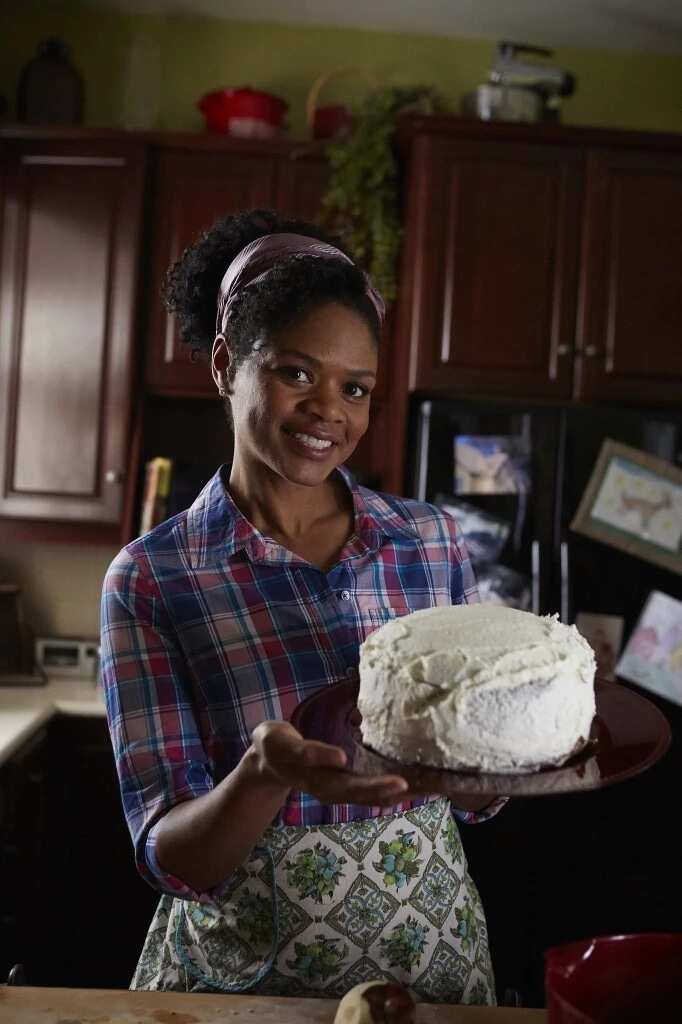 Chocolate cake recipe
What about this simple cake recipe? This yummi chocolate sweet is more popular than others. Try this simple cake recipe. To bake it you need the next cake ingredients:
1 1/3 cups flour;
2 eggs;
3 tablespoons of butter;
3/4 tablespoon of vanilla essence;
1 cup of milk;
2 tablespoons of baking powder;
3/4 cups of cocoa powder;
1 1/2 Cups Sugar;
1/4 tablespoon of baking soda;
1/8 tablespoon of salt;
1 1/2 cups of sugar.
Preheat oven to 180C°. You just need to sieve flour, baking powder, salt, cocoa and baking powder. Then blend butter and sugar until light in other dish. Beat eggs and add it. Add vanilla or other flavor of your choice. Mix all these wet and dry ingredients to get homogeneous mass. Bake it about 30 minutes.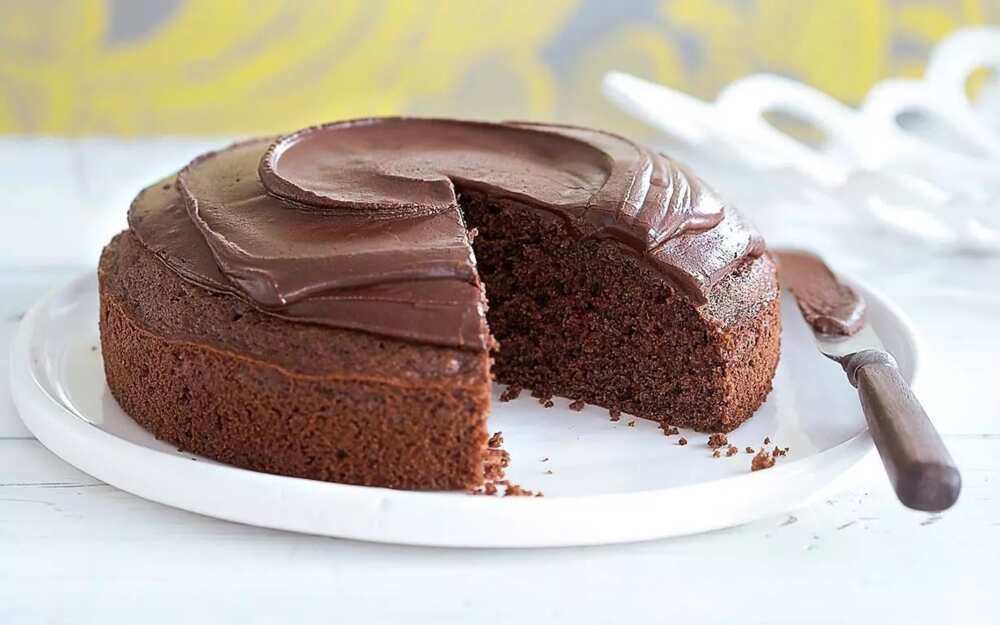 Red velvet cake recipe
This is delicious and beautiful cake includes the next ingredients:
300g self-raising flour
300g caster sugar
225ml vegetable oil
1 tsp bicarbonate of soda
1 tsp white vinegar
1 tsp vanilla extract
2 eggs
225ml buttermilk
3 or 4 tsp red food colouring.
Ingredients for the cream cheese frosting
225g cream cheese
110g butter, softened
450g icing sugar
1 or 2 tsp vanilla extract
60g chopped nuts (optional).
Firstly, preheat oven to 180 C°. Grease three round cake tins. Mix sugar, oil and eggs in a one dish. Then add food colouring and vinegar to buttermilk. Take 1 tsp bicarbonate of soda and add it to flour. The next step is an adding and mixing of flour and buttermilk mixtures in the sugar-egg mixture. Add vanilla. Pour mixture prepared mixture in cake tins. The time of baking consists about 25 minutes.
Blend butter, icing sugar, cream cheese and 1 or 2 tsp of vanilla. Then frost the top of each cake. layer them. Then spread the remaining cream cheese icing. Finally, strew it with chopped nuts.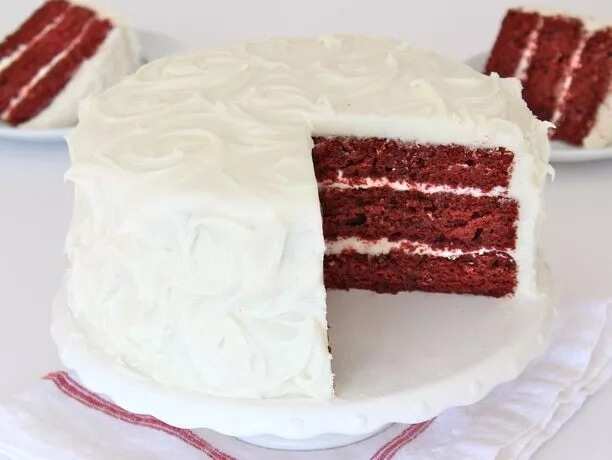 Sponge cake recipe
Do you want to know how to bake a cake at home? Try this simple sponge cake recipe. Use the next cake ingredients:
125g of softened butter or margarine;
125g of caster sugar
2 medium eggs
125g of self-raising flour.
Firstly, preheat the oven to 180C°. Cover two cake tins with baking parchment. Beat the butter and the sugar until pale. For convenience, use an electric mixer. Then beat the eggs. Sieve flour. The compound should have a dropping consistency. Otherwise, add some milk. Spread the prepared mixture with spatula. Bake it for 25 minutes. This cake is delicious with jam, berries, whipped cream or even on its own.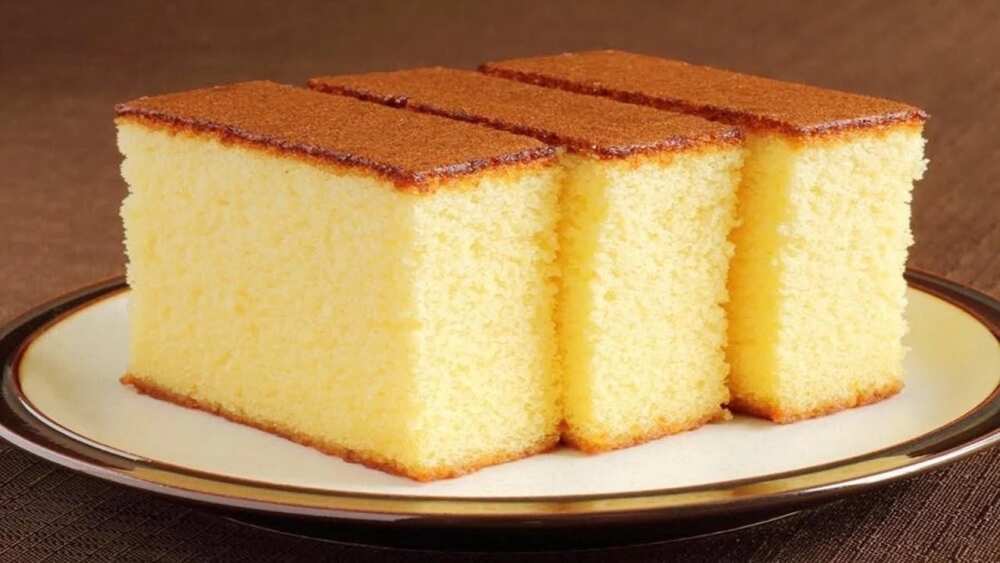 Carrot cake recipe
This is one more cool cake recipe with carrot. Use the ingredients:
250g self-raising flour
2 teaspoons ground cinnamon
400g caster sugar
350ml vegetable oil
4 eggs
350g grated carrots
120g chopped walnuts
Cream cheese icing
225g cream cheese
110g margarine, softened
450g icing sugar
120g chopped walnuts
1 tsp vanilla extract.
Preheat the oven to 180 C°. Grease two round cake tins. Then mix flour, cinnamon and sugar. The next step is an adding of the oil and eggs and blending of it. Add carrots and nuts and stir it. Divide the prepared mixture for two cake tins.
Bake this carrot cake for 30 minutes. To ice a cream: mix the butter and cream cheese, add the sugar and cream. Mix the nuts and vanilla, add them to fill and ice your cake.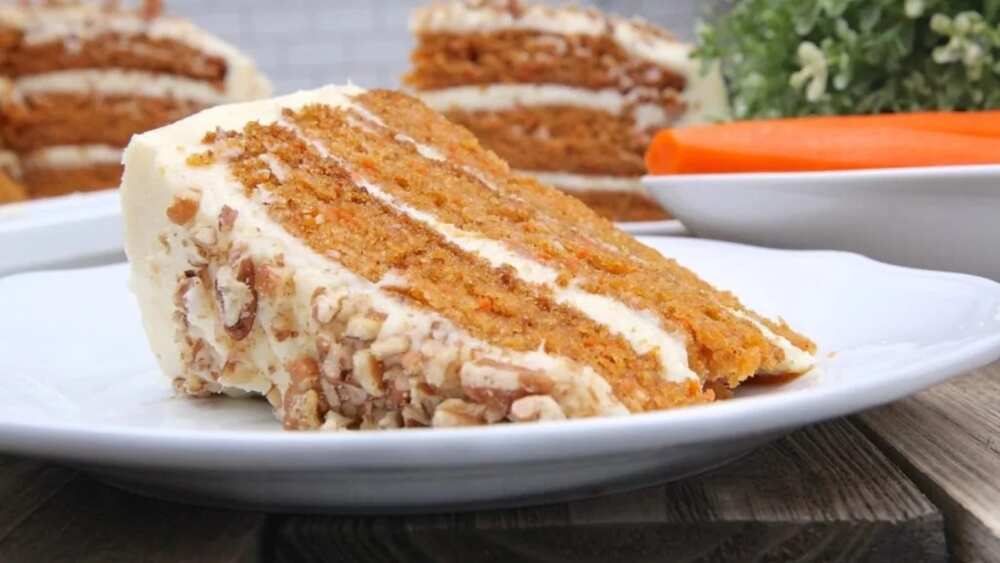 READ ALSO: How to make Greek yogurt in Nigeria
Vanilla cake recipe
This simple but yummi cake may be your favorite. Use the next products:
1 cup white sugar
1/2 cup butter
2 eggs
2 teaspoons vanilla extract
1 1/2 cups all-purpose flour
1 3/4 teaspoons baking powder
1/2 cup milk.
Preheat the oven to 180 C°. Then grease and flour a pan or just cover a muffin pan with paper liners. Mix the sugar and butter. Beat the eggs. Then add vanilla. Mix flour and baking powder and add it to the creamed mixture. Then blend it. Stir it in the milk until batter is smooth. Bake it for 30-40 minutes.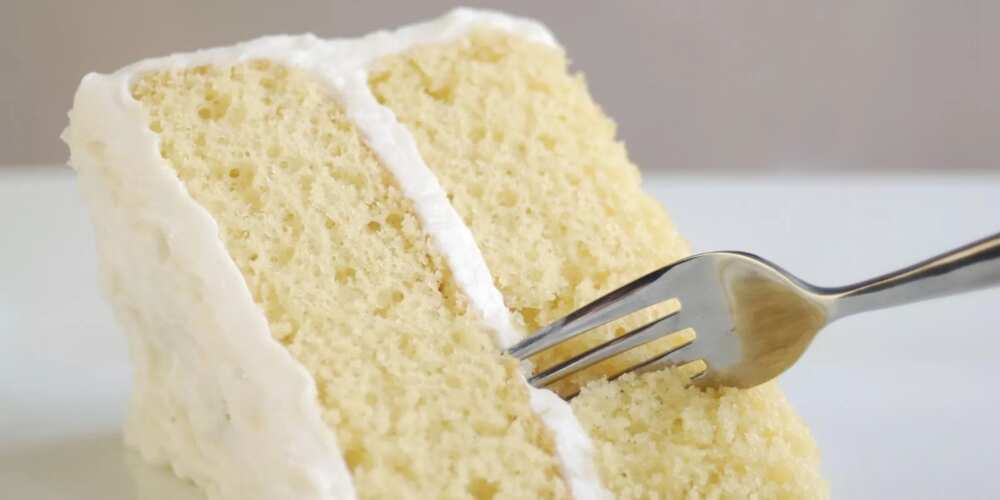 Сoconut cake recipe
It is easy to whip up and it tastes delicious. To cook it take the next ingredients:
1 cup desiccated coconut
1 cup caster sugar
1 cup milk
1 cup self-raising flour
Berries to decorate
Icing sugar to sprinkle.
At first, preheat the oven to 180C°. Then grease and cover a baking tin with baking paper. Take all the ingredients and mix them until combined. Finally, pour it into cake tin and bake during 35-40 minutes.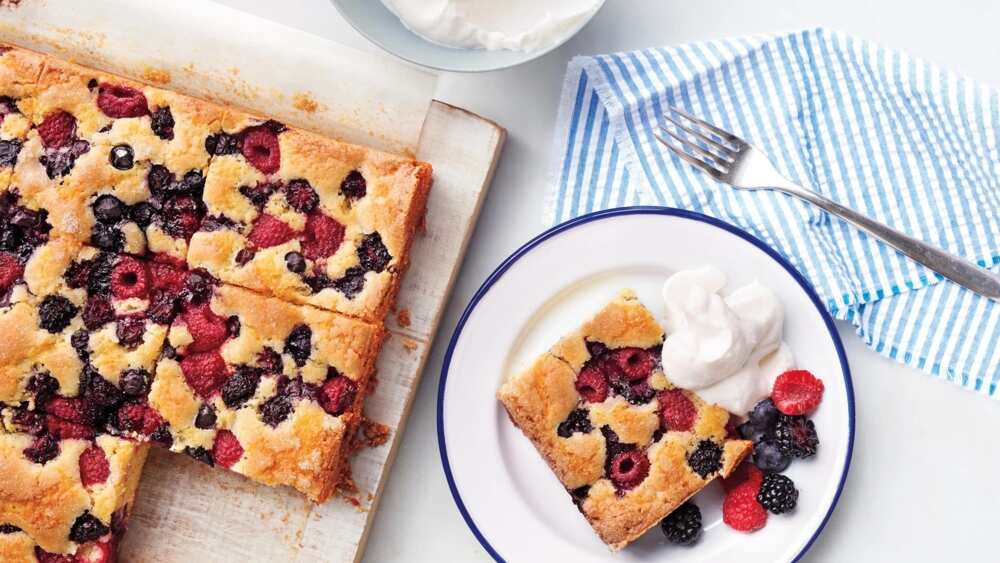 Banana cake recipe
Would you like to bake simple but delicious banana cake? Then this is for you. You will need such products as:
125 g butter
3/4 cup caster sugar
1 tsp vanilla essence
1 egg
2 bananas ripe mashed
1 1/2 cups self-raising flour
1/4 cup milk.
Preheat the oven to 170C°. Firstly, melt the butter, vanilla and sugar in any pan. Then remove it. The next step is an adding of mashed bananas and a mixing it until combined. Then add an egg and blend it carefully. Mix in the flour, then pour in the milk and fold in lightly. Bake it for about 35-40 minutes.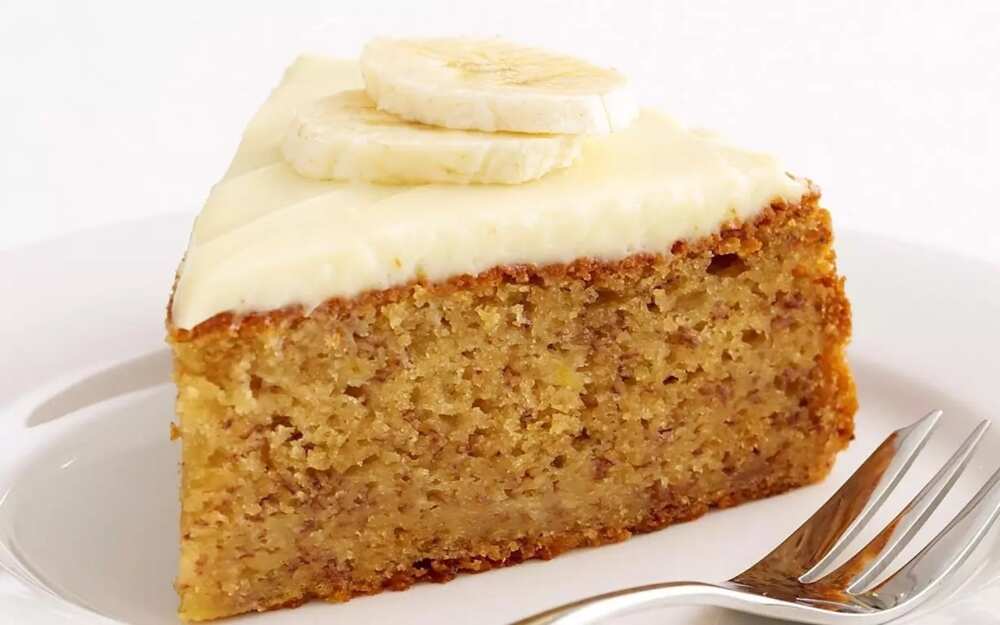 Fruit cake recipe
This is one of the most simple and quick recipes of cake. Moreover, it's useful. We would like to offer you this tasty cake with dried fruits.
225g mixed dried fruit (to your liking)
110g soft brown sugar
110g margarine
1 tsp mixed spice
150ml water
225g self raising flour
1 egg.
Well, take the fruits, mixed spice margarine and water in a pan and mix it. Then boil it for about 25 minutes. Let it cool. Preheat the oven to 190 C°. Grease and cover one cake tin with baking parchment. Then mix in the flour and egg. Pour into the cake tins. Finally, bake it during 1 hour.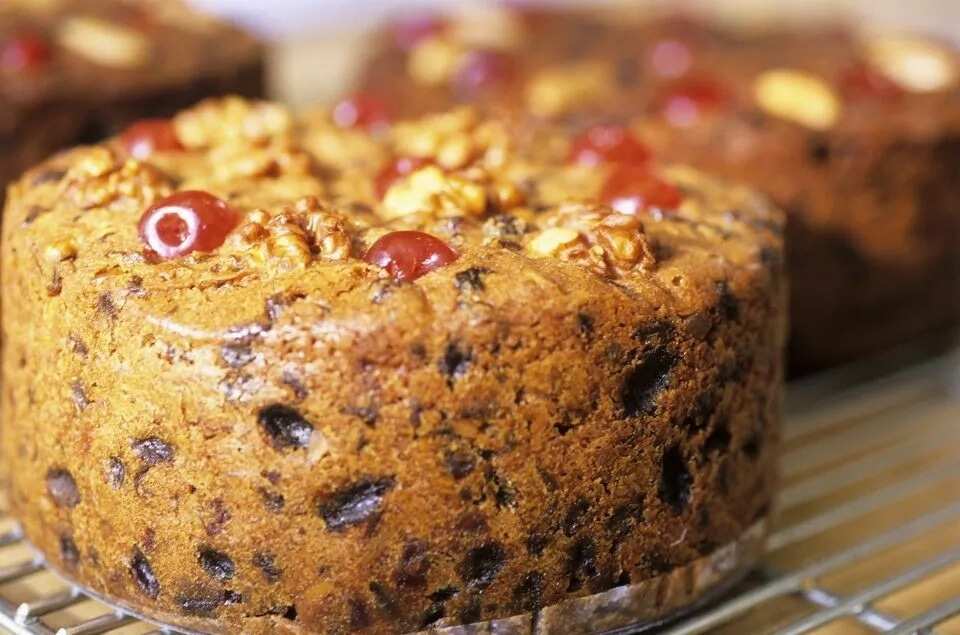 Lemon cake recipe
If you are not an admirer of very sugary cakes, but still would like to taste something sweet, bake this lemon cake.
1 package yellow cake mix
1 package lemon flavored
3/4 cup vegetable oil
4 eggs
3/4 cup water
1/4 teaspoon lemon extract
1 cup confectioners' sugar
4 tbsp lemon juice.
Stir gelatin mix and cake mix carefully. Then add oil, water, lemon extract and eggs. Blend it lightly. Bake it using the instructions on back of cake box. To frost a cake take confectioners' sugar and lemon juice. Ice your cake while it's still hot.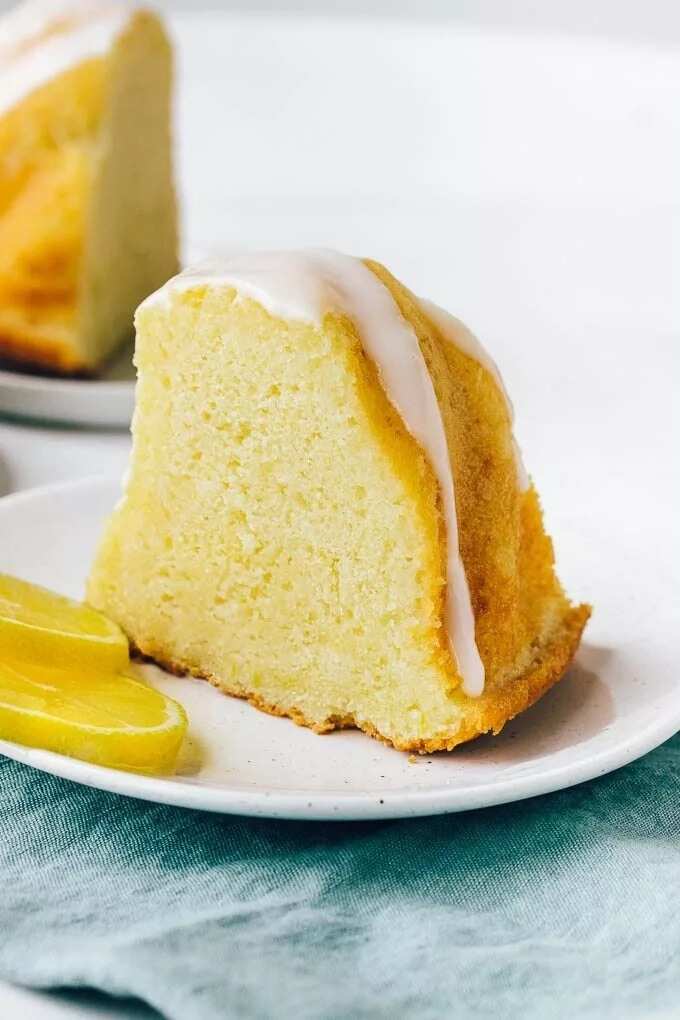 Peach cake recipe
This recipe is great if you are going to invite the guests. It's light, simple and useful. For baking it you need such ingredients:
1 can sliced peaches in heavy syrup, undried
1 box yellow cake mix
3/4 cup butter, sliced into parts (or more).
At first, preheat oven to 175C°. Take any baking dish and grease it with margarine. The next step is a pouring of peaches and heavy syrup into the baking dish. Then spread cake mix over peaches. Add butter parts. Finally, bake it for about 40 minutes. The top of cake should be golden brown.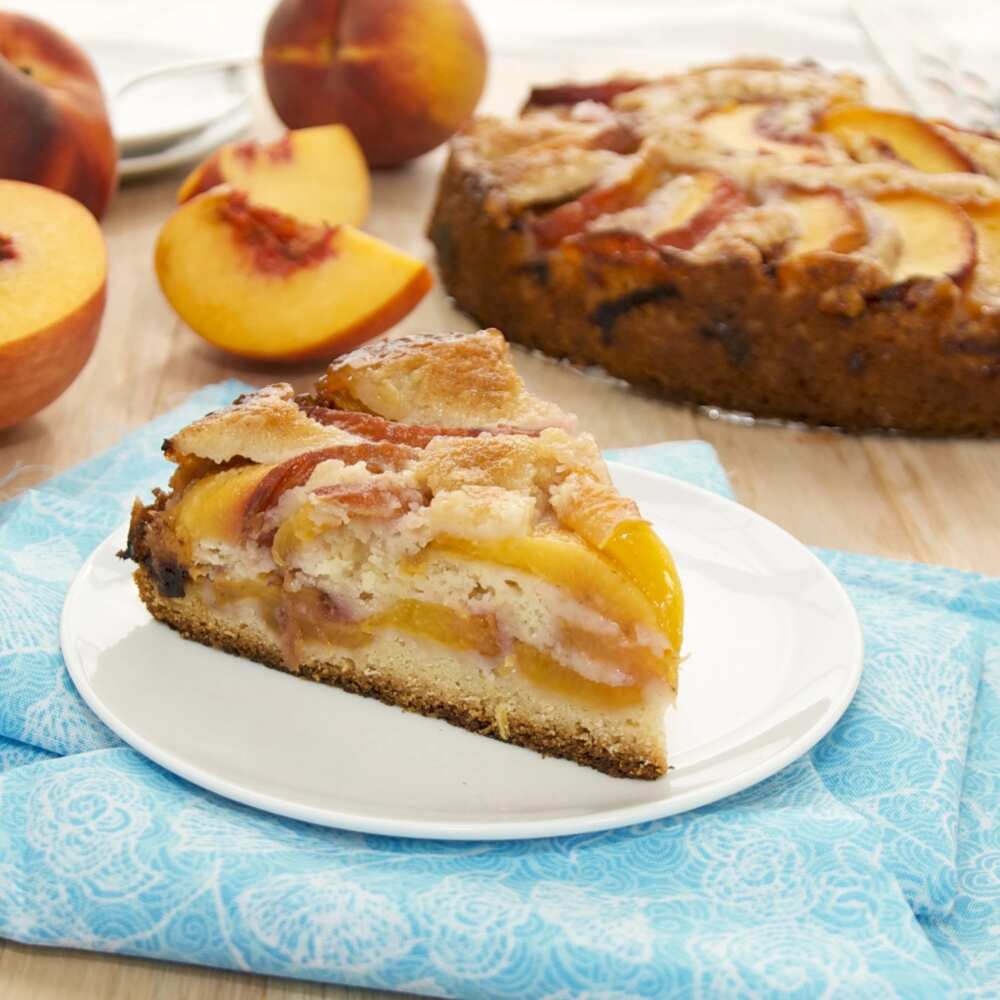 Well, now you know how to make cake at home. We recommend you to begin at once. These simple and easy recipes will help you bake very delicious sweets with little effort. Moreover, it's a good opportunity to save your time when you have a lot of other worries. Enjoy your meal!
READ ALSO: Nigerian wedding cakes: Bizarre designs
Source: Legit.ng