The current Governor of Lagos State, Akinwunmi Ambode, has been elected in 2015 and since then he is constantly in the spotlight. Obviously, many people wish to know more about his family life. Today, we will talk about the Lagos State governor's wife, Bolanle Patience Ambode, who is his support throughout the way. She is a devoted wife and mother, and an influential first lady. Find out all the facts you want to know about Akinwunmi Ambode wife.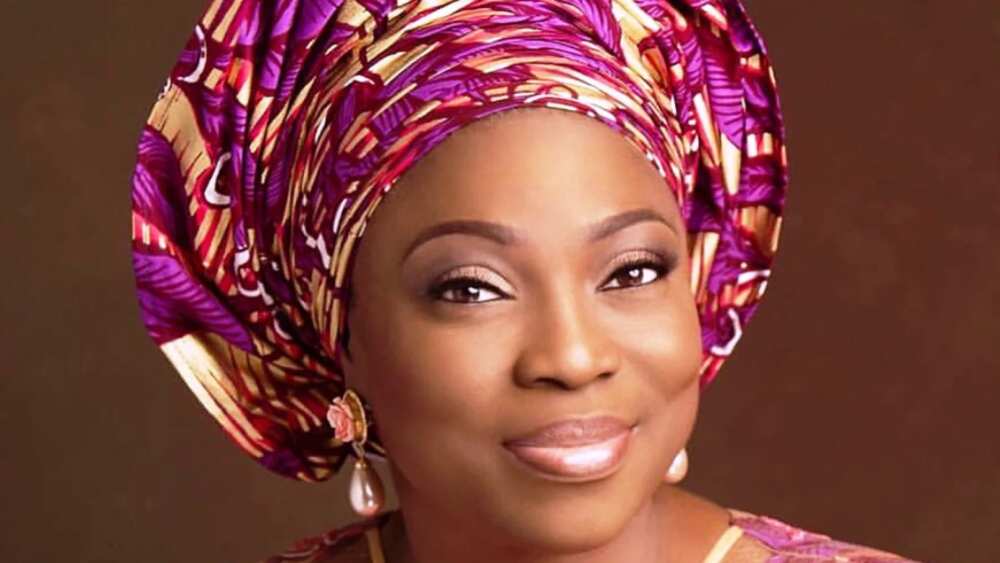 Governor Akinwunmi Ambode's wife: biography of Lagos first lady
This inspirational woman's full name is Bolanle Patience Ambode. She comes from Epe, which is in Lagos. She was born into Odukomaiya family on February 15th, 1964. She pursued her secondary education in St.Theresa's College located in Ibadan, Oyo. Later on, she proceed to Lagos State University, where she received a degree in Physics/Mathematics, and then proceeded to get a Master's degree in Public Administration. She graduated from Lagos State University in 1994.
She met her future husband, Akinwunmi Ambode, at the university, but Akinwunmi was a student of Accounting. Before being elected as a governor Ambode worked at Ojo Local Government Council. Their marriage took place in 1991. They have been happily married for twenty-seven years and have two children together. It was reported that Akinwunmi and Bolanle Ambode could not have children for a long time, so they had to turn to the IVF procedure in the United States, which was successful and brought the first couple of Lagos beautiful twins.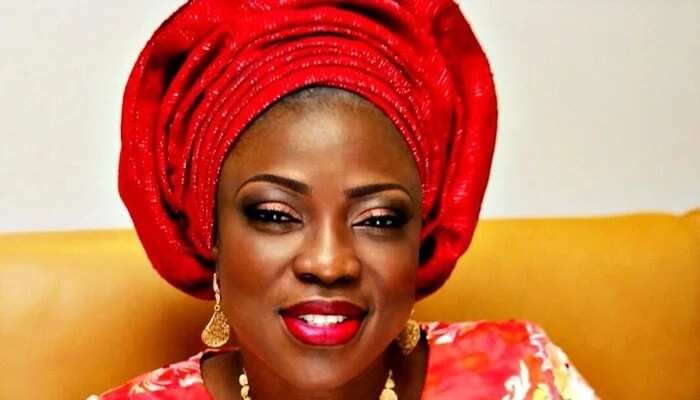 Before they became a famous political couple after the election of governor Ambode in Lagos State, Bolanle Patience worked in different spheres, including financial, banking, and consulting field. She had a job as a part of the staff in the defunct People's Bank of Nigeria. Then, she left her job and joined the Instant Finance Nigeria Limited. Even later, she became a part of Aquagem Consulting.
Soon, Bolanle found her true calling, which was bakery. Before she started her own bakery business, she went to Israel to study bakery technology. Now, he successfully manages her bakery company, which is called Rehoboth Chops and Confectioneries.
READ ALSO: Buhari and Osinbajo wives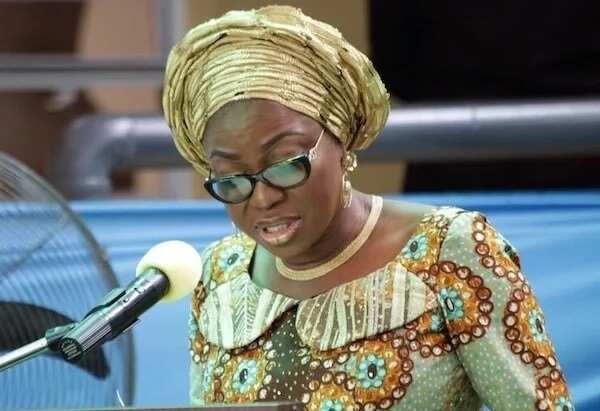 Bolanle Patience Ambode and her life as the first lady of Lagos State
Since her husband was elected Governor, she has become a constant subject of media attention. However, she did not lose her charm and kindness. She is an example of a great mother and wife. Ever since her husband took over administration of Lagos state, she has become an epitome of the first lady, showing her love and care not only to Akinwunmi Ambode but to all the Nigerians.
When she became the most noticeable and influential female figure of Lagos, she said that she is proud to serve Nigerian people, and expressed her huge love for the state, saying how it is a beautiful and culturally diverse land. She also confessed that she enjoys working with children, who are the future of the state, and is hoping to visit a lot of schools and libraries in Lagos.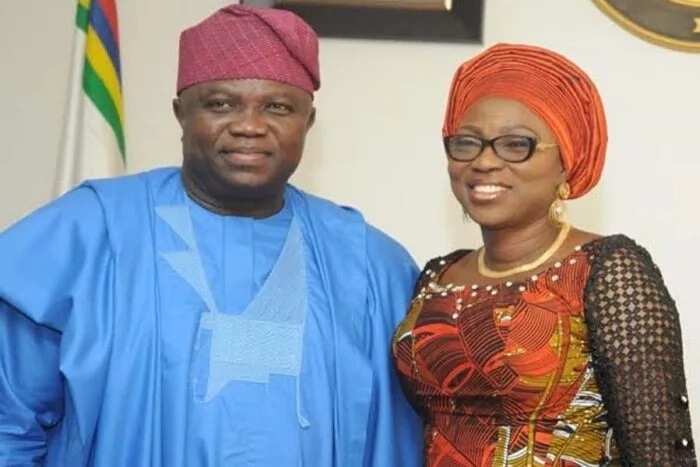 Mrs. Ambode is deeply concerned about the happiness and welfare of the Nigerian people. She tries to organize different charitable activities, which include taking care of the widows, people who live with physical challenges, and young children. For years, she has been making a lot of generous donations. For example, she donates to children who had to grow without parents and supports orphanages in and outside Lagos. She helps people who live in rural areas.
Bolanle Patience Ambode is an active fighter for female rights, and she often spoke about how problematic the trend of violence towards women and children is. In her opinion, a lot of women and young kids have been silent for a long time about their abuse, because no one believed or defended them. She is sure that violence causes financial loss and emotional instability, and it increases the number of people who suffer from heavy psychological trauma. She also promised that Lagos state administration will do everything possible to protect people, especially women and young children whose rights have been violated.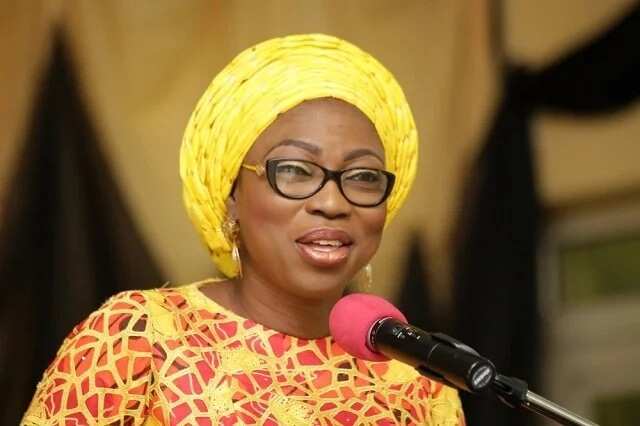 For this purpose, Bolanle Ambode also founded the project called "Hope for Women in Nigeria", which is designed to protect the rights of widows, pregnant ladies, and women with low privileges. This foundation also helps poor children, orphans, and those who come from violent homes, recover from their traumatic experience, and pursue their education.
Governor Akinwunmi Ambode has spoken about his beloved wife on multiple occasions. He said that she has been a blessing to his life ever since they met, and she is the perfect life companion for him. He is certain that he and Bolanle complement each other in the best way, and she gives him a lot of energy and positive aura. He called her a warrior and said that she made him who he is today, and without her, everything he achieved would have been impossible.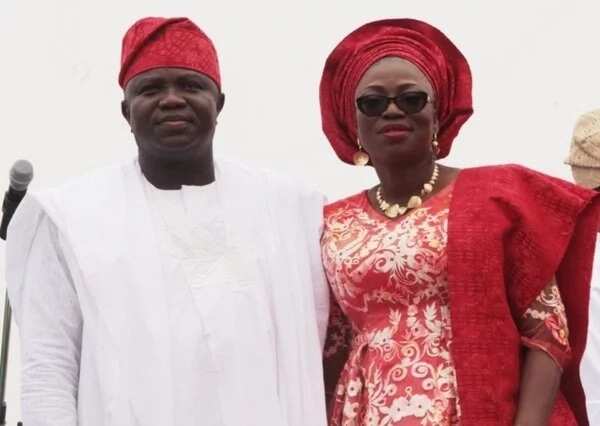 As we can see, Bolanle Patience Ambode, the wife of the current governor of Lagos State Akinwunmi Ambode, is a wonderful woman who fights for people's equal rights and freedom. She does a lot of charity activities and helps those who are in need. She also appears alongside her husband quite often, always looking great.
READ ALSO: Who are all Yahya Jammeh wives?