Henrietta Kosoko was a very talented Nigerian actress who began her Nollywood acting career in 1995, and is popularly known for her roles in the movies "Eleda Teju" and "Alayaki". The mother of four is by far one of the most famous Yoruba actresses in the industry. Let's find out how she has managed to record successes in both her professional and personal life. Is there any secret to it? We have prepared the top interesting facts from Henrietta Kosoko biography for you.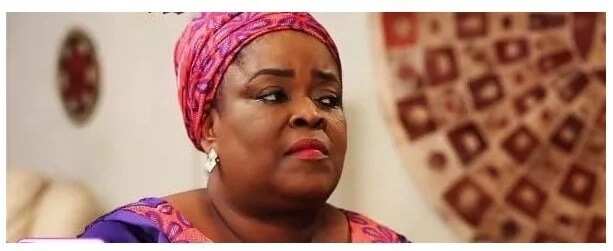 Her family and career
Henrietta Kosoko's family is quite prominent in Lagos since her father was part of a top government institution in the state. Having the proper support of her family, the actress began her journey to stardom from learning how to perform and sing during school performances and in church plays. At that time, Henrietta was also a member of the Association of Theatre Arts practitioners in Nigeria.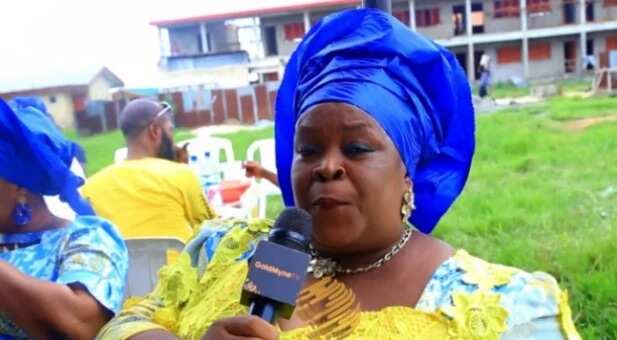 The most important moment in her career happened in 1995. She was offered a role in a movie called "Omolade". At that time it was a great chance for the young actress' potential to be finally revealed. The movie earned great popularity and Henrietta joined the Nollywood star team. Her acting was flawless and she started to play in different movies, including English movies made by foreign producers. Presently, the best known and recognized movies she has starred in are "Omolade", "Eleda Teju" and "Boya Lemo".
Henrietta Kosoko's children and husband
Despite having a blooming acting career, Henrietta was always very happy in her marriage with Jide Kosoko. She had been previously married and separated before she met Jide Kosoko.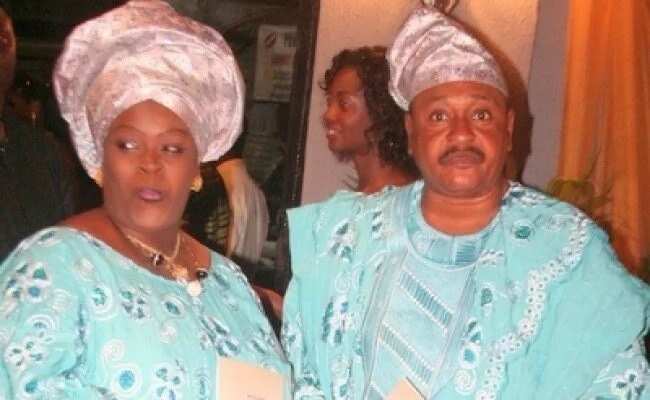 Although Henrietta was her husband's second wife, she did not think too much about the polygamy problem in their family. In many interviews, Henrietta Kosoko mentioned that her husband had a huge impact on her acting career. She said that before marrying him, she did not treat acting and being an actress as a serious profession.
"He influenced me into acting. Though, I was acting before I met my husband, acting as a profession has different levels. At that time, I did not take acting as a full-time profession because I trained as a caterer. But I must tell you that I achieved fame when I married my husband. My husband is from Somolu Local Government Area of Lagos State, while I'm from Mushin Local Government Area. I started acting from there. Nothing has changed since then." She said.
Henrietta never denied her great fame came exactly when she got married to her husband.
READ ALSO: Who is Bidemi Kosoko's mother?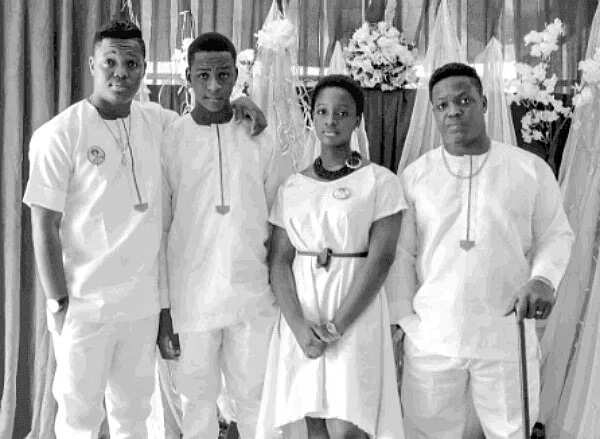 The actress also had four children, two of them from her previous marriage. Henrietta admitted that being a mother is a harder job for her than being an actress. It was even harder since her husband had a second wife and Henrietta's children had to deal with that fact and try to build proper communication. Despite this fact, the family stayed very friendly, loving and peaceful at all times.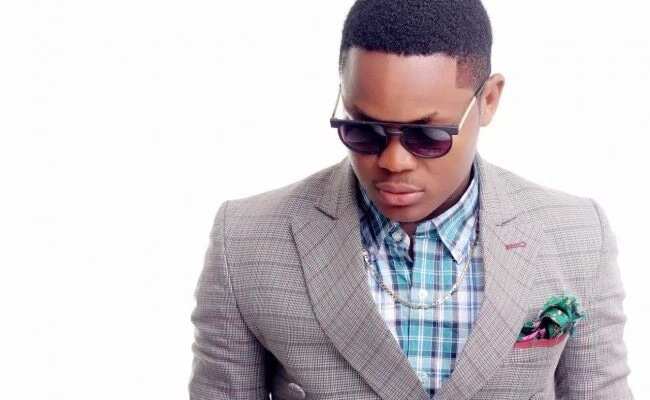 Henrietta's four children are now grown up and have a lot to show this world:
Taiwo Olowu – Henrietta's oldest son is a hip-hop singer. He got his degree in Accounting in Houdegbe North American University, Benin Republic. He is in his early 20's.
Kehinde Olowu – Taiwo Olowu's twin brother. He also graduated from the same university as his brother but majored in Economics.
Muyiwa Kosoko – A current student of Brilliant Child College, Akoka, Lagos. He is almost 20 years old.
Temilade Kosoko – Studies at the same university as Muyiwa. She is the youngest of all her siblings.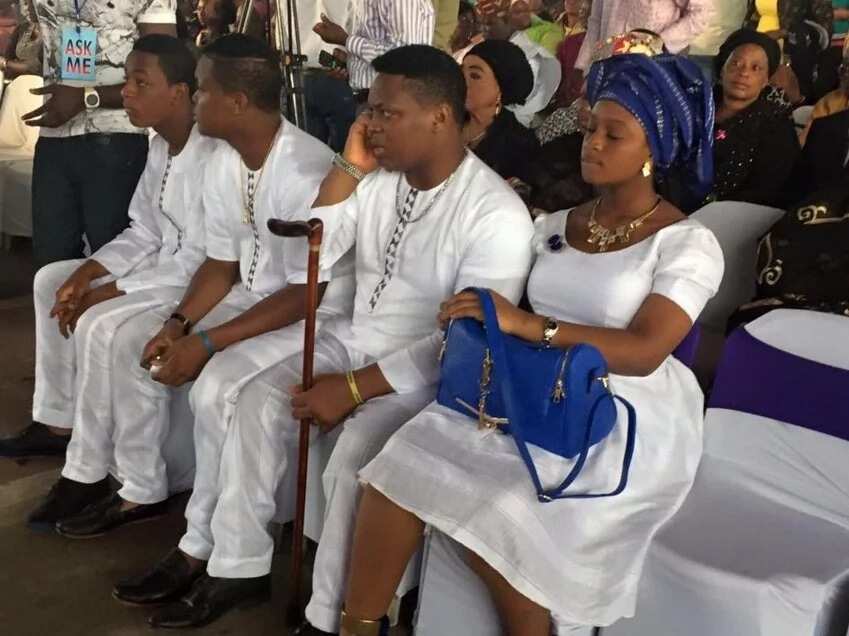 All four children appreciate all the hard work and efforts she put in to raise them. Maybe one day, one of them will continue in mommy's path in acting. Who knows?
Top 7 facts from the biography of Henrietta Kosoko
She is from Delta State.
Her native tribe name is Emumejiakpo.
She was a trained caterer, involved in catering business before starting her acting career.
Henrietta and her husband Jide Kosoko met for the first time and fell in love with each other during Henrietta's movie premiere in Mushin, Lagos.
Henrietta became popular in 1995 after playing in the movie "Omolade", produced by her husband.
She got into in a terrible motor accident on the Sagamu-Abeokuta road and barely survived.
Henrietta Kosoko suffered from diabetes and due to unrevealed circumstances passed away on June 6, 2016.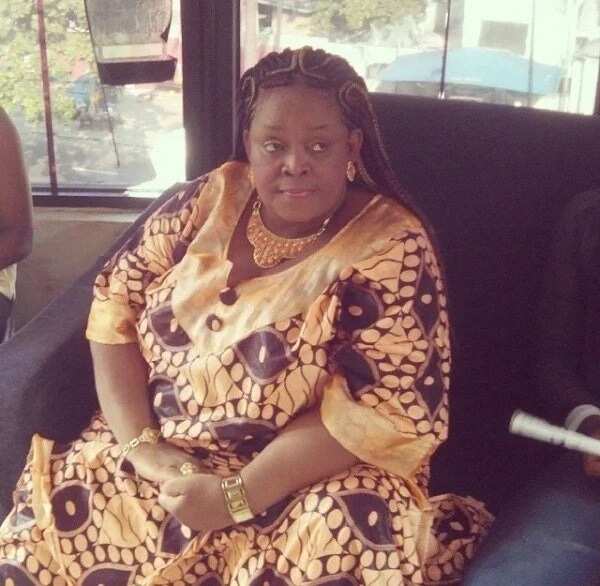 Henrietta Kosoko was one of the most famous Yoruba actresses and was known by everyone in Nigeria and abroad. Unfortunately, the actress also had some health issues as she battled with diabetes for quite a long time. On June 6, 2016 she slumped at her home and died shortly after. She is sorely missed by her family, friends and fans, but her memory lives on in their hearts and in her movies.
READ ALSO: Jide Kosoko children and family