Dear ladies! Unique Ankara styles 2020 are waiting for you! In this season there are even more bright colours, quality fabrics, and unusual cuts! Create a stunning look and be in trend with these latest designs!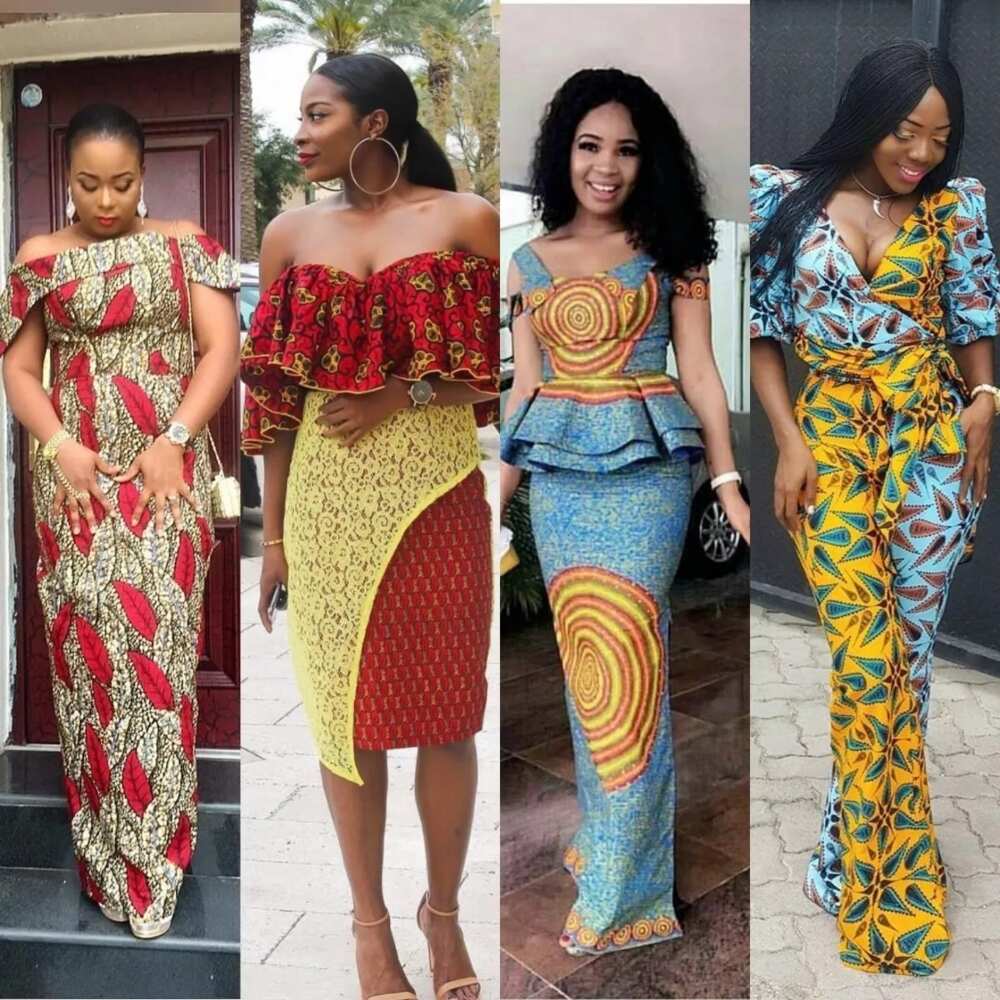 Every year the fashion industry is continues to change. Designers and manufacturers of clothes and fabrics come up with newer and more interesting images and solutions for your wardrobe. The largest African and Nigerian trendsetters keep up with these trends. Each time, the Ankara fashion surprises us with its elegant styles and combinations of different fabrics.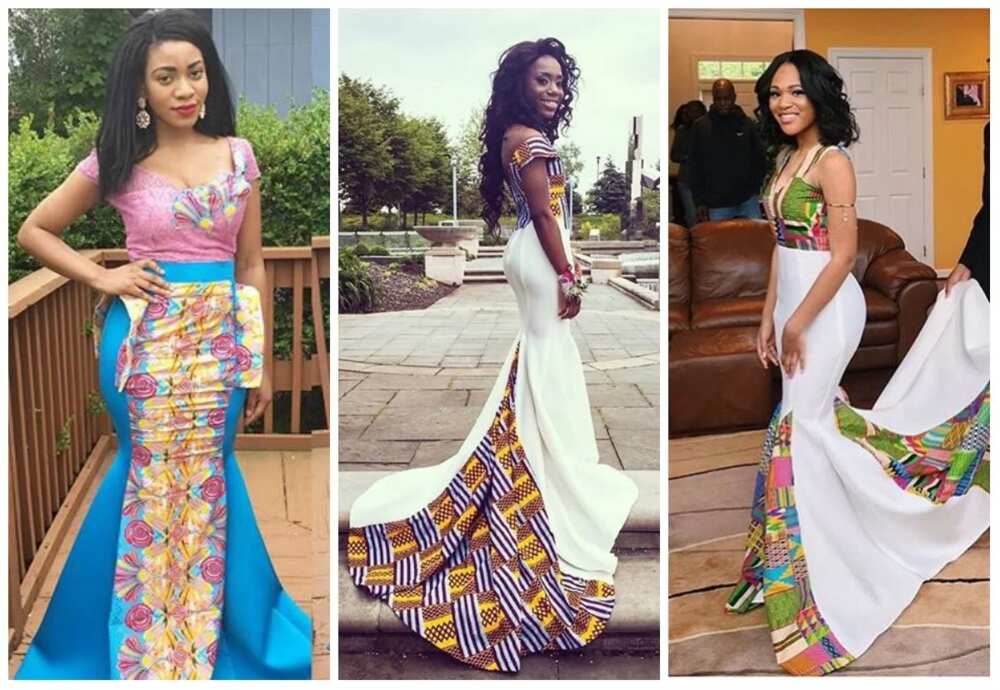 Its unique fabrics allow you to create unforgettable looks, both for everyday clothes and for attires for weekends and holidays. In the models of 2020, Ankara fashion gets even more diverse. We now have some impressive and bright floral ornaments, geometric patterns, and a combination of three or more colours and tones in one image. Ethnic African motifs are easily recognizable.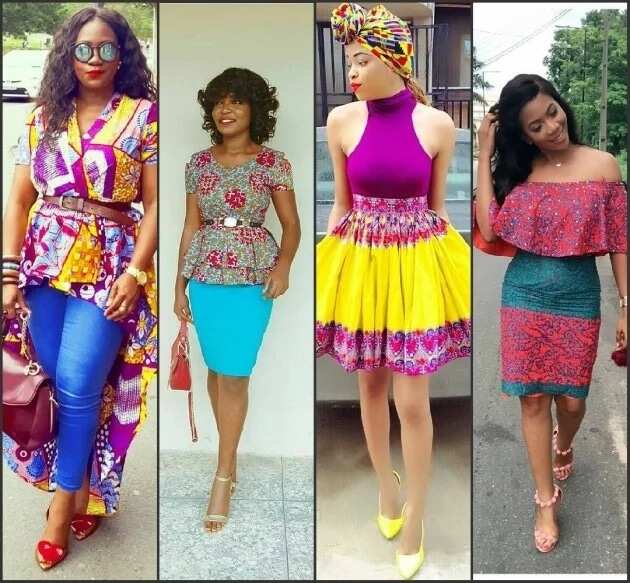 Get chic in Ankara gowns
This season, beautiful Ankara gowns suit girls with any figure. Gowns range now includes elements of different lengths and various styles. You can wear spacious and straight Ankara long gowns below the knee with slim classic trousers, as well as skinny trousers.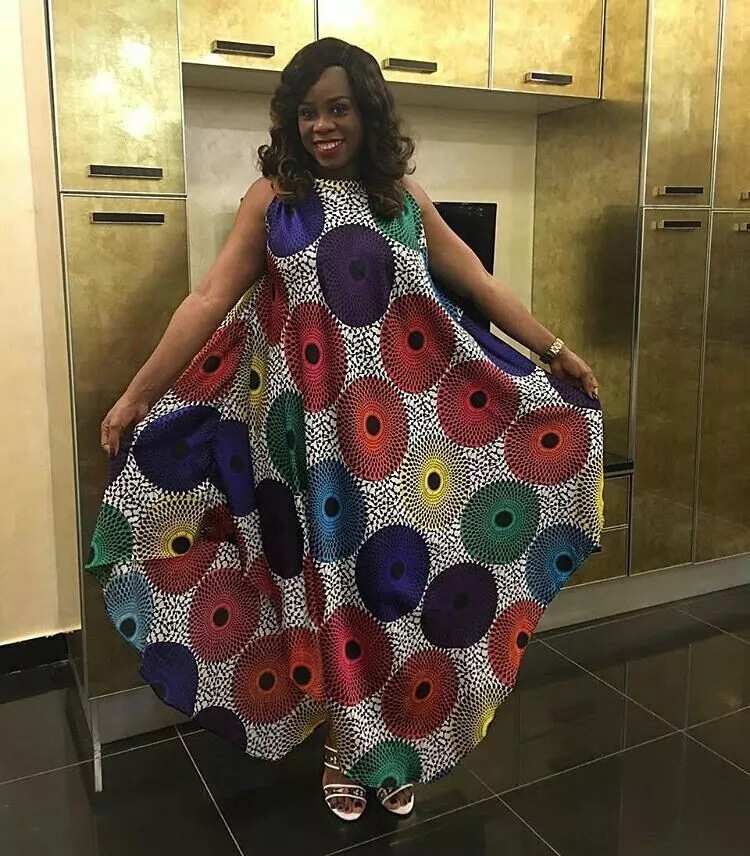 Also, it is good to have a flared gown with nice folds at the shoulders in your wardrobe. They can be of different lengths: both high-waisted and below-the-knee in length. There are asymmetric gowns where the the front remains short, but the back is longer.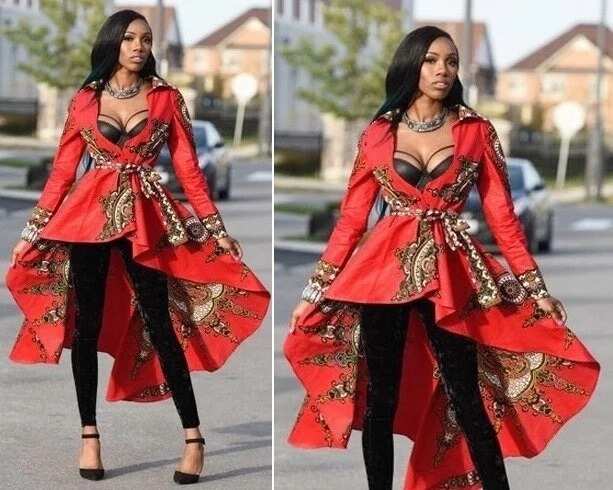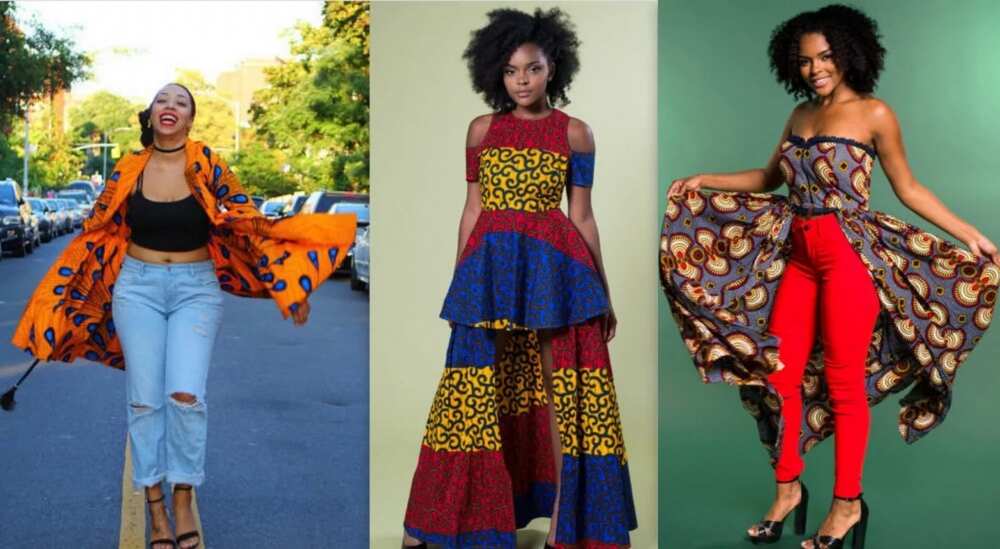 Short Ankara gowns can also come with a cape which covers the shoulders and looks quite fashionable. Ankara fashion offers interesting and eye-catching gowns Both elements can be of the same colour and have a similar pattern.
Loose Ankara gowns are also perfect for women who do not want to draw too much attention to their figure and not have to worry about the outfits hindering her movement. Also, these gowns are excellent and indispensable aspects of a pregnant woman's wardrobe.
READ ALSO: Ankara skirt and blouse 2017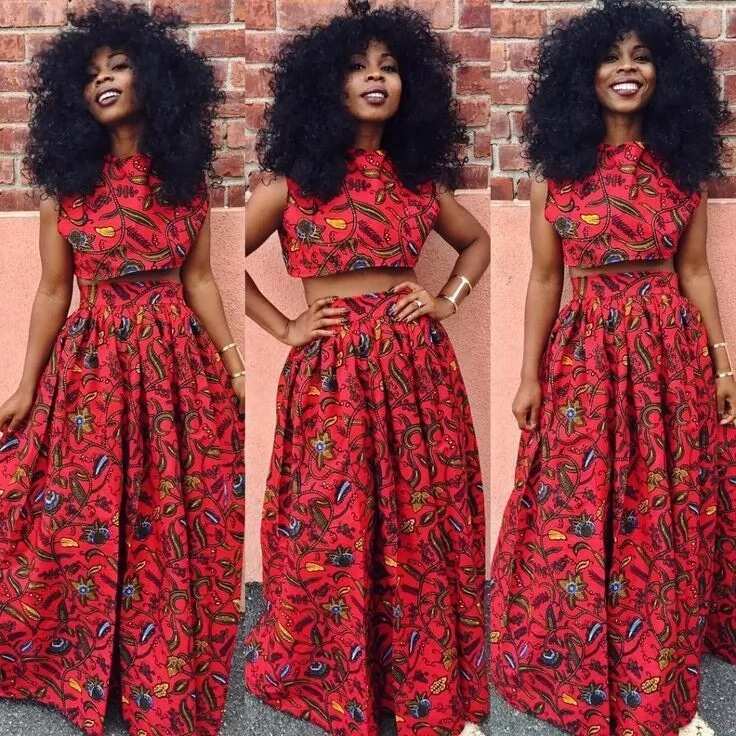 Create new amazing looks with Ankara skirt and blouse
When creating different unique looks, it's good to consider the Ankara skirt and blouse. Due to the large range of choice of styles and colours, it is fashionable to perfectly combine several types of skirts and blouses. You can create new unique looks every day. African ladies are very fond of peplum blouses and long narrow flared skirts that reach the floor.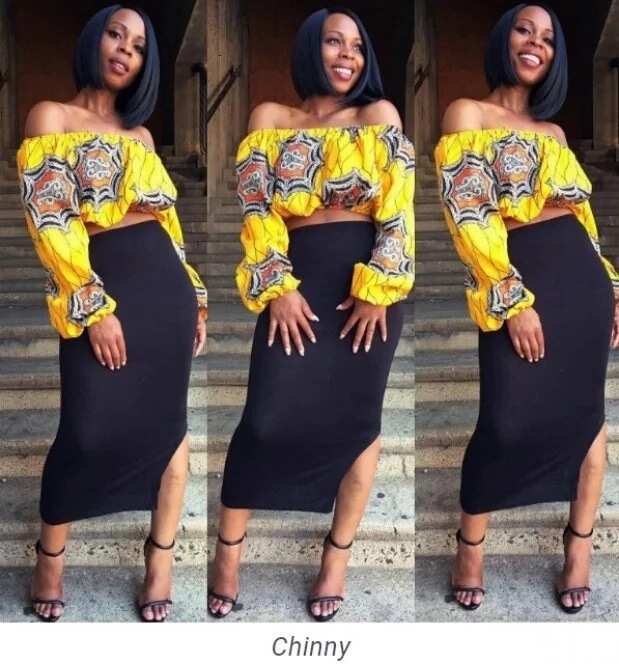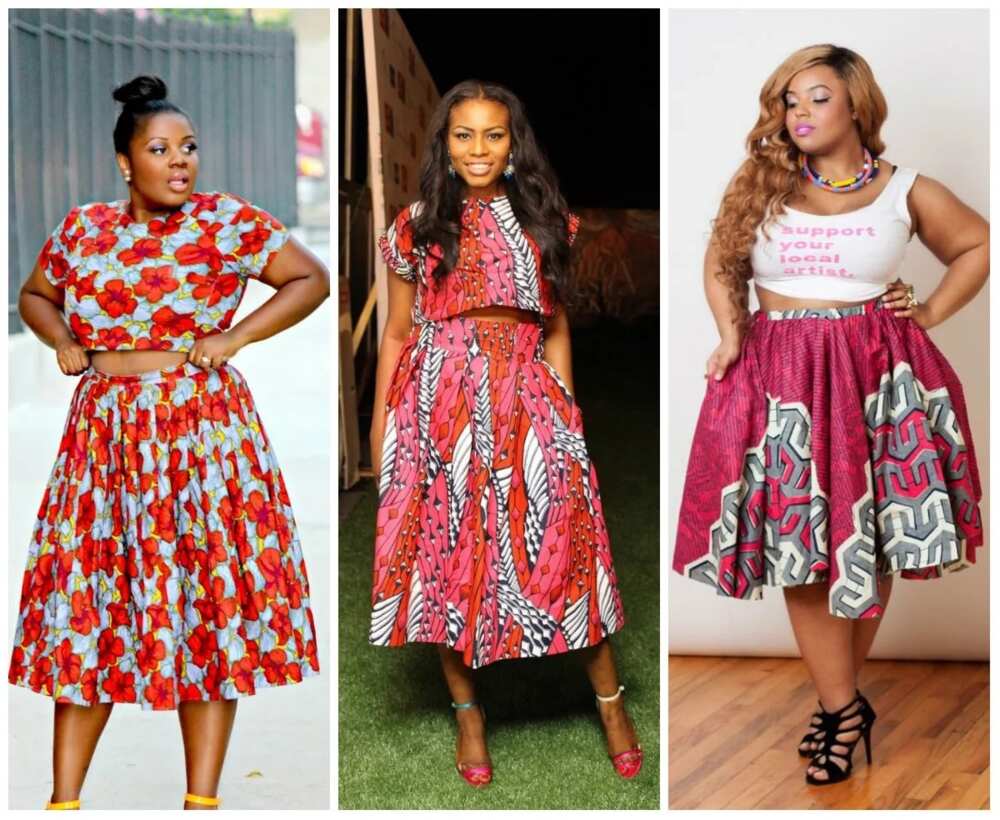 Skirts and blouse are another fantastic way to wear your Ankara. The skirt and blouse can be in worn in the same colour or a perfect blend of a few different colours or shades. The colours in various elements of clothing can echo and complement each other. It's not necessary for a skirt and blouse to look like a suit. The blouses with open shoulders and cutouts on the back are also really trendy.
Often in especially festive versions, lace details are added. They can be the same colour of the blouse or a contrast colour.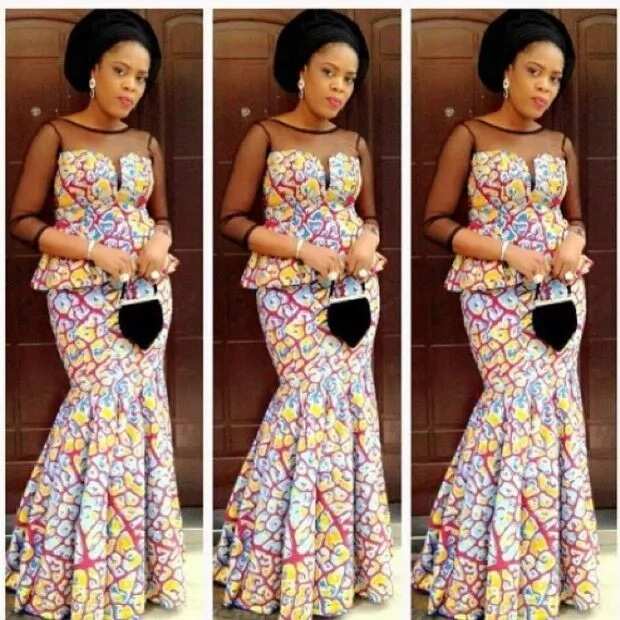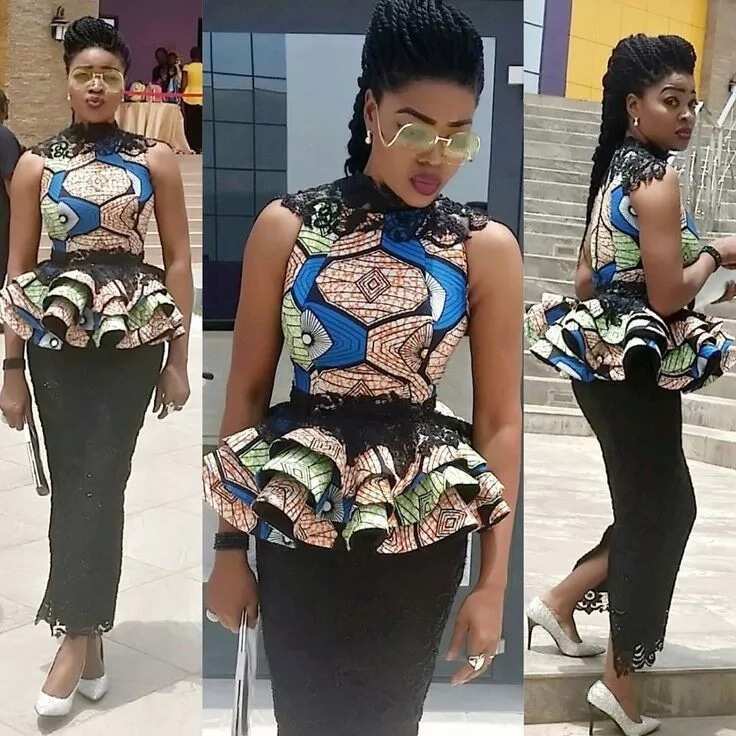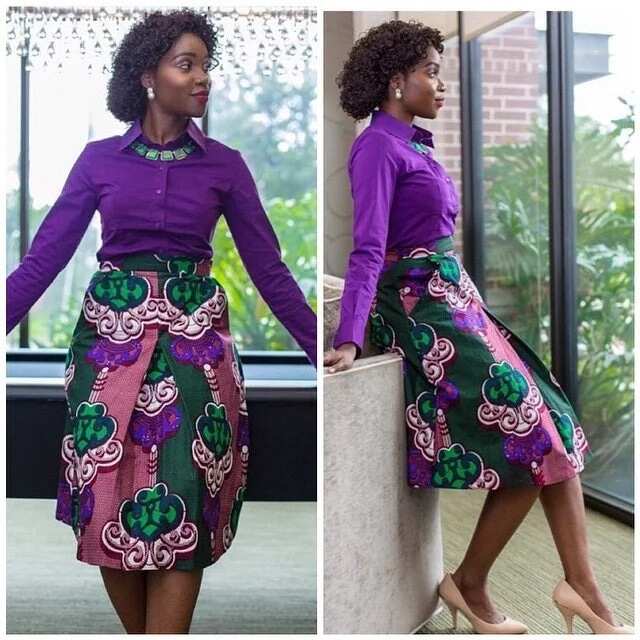 As for skirts, a classic pencil skirt, probably will never go out of fashion. Ankara represents the unchangeable form of such a skirt and many variations on the colour theme and design. A business lady in the 2020 style can find several options for herself to emphasize her elegance.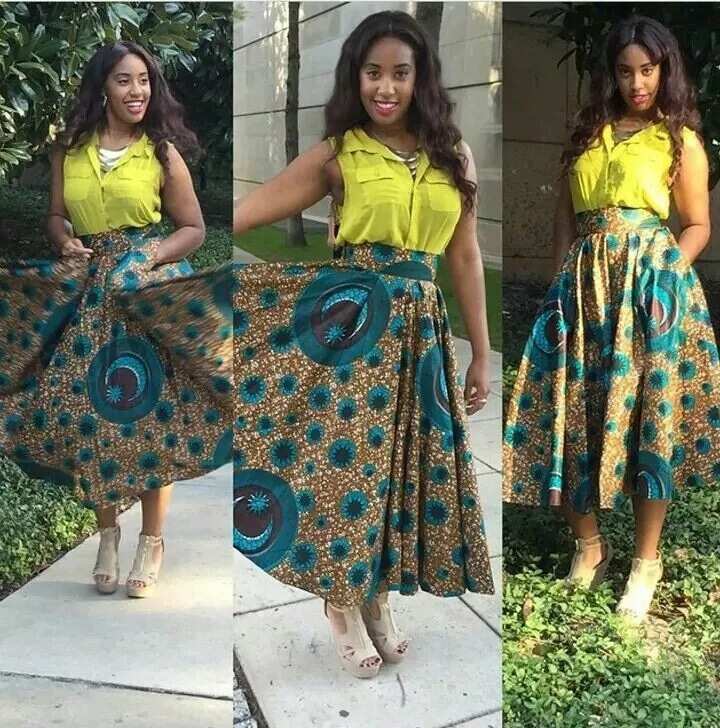 Flared skirts also remain very popular. Maxi, mini and midi - they are indispensable for a fashionable woman's wardrobe. The skirts with an asymmetrical length look very beautiful. These are skirts for special occasions in a woman's life. The flared-skirt colours are more democratic than the traditional skirts-pencils. Here the colour range is striking with a riot of colours and variety of pictures.
Business ladies will love the following styles, which look bright and elegant at the same time!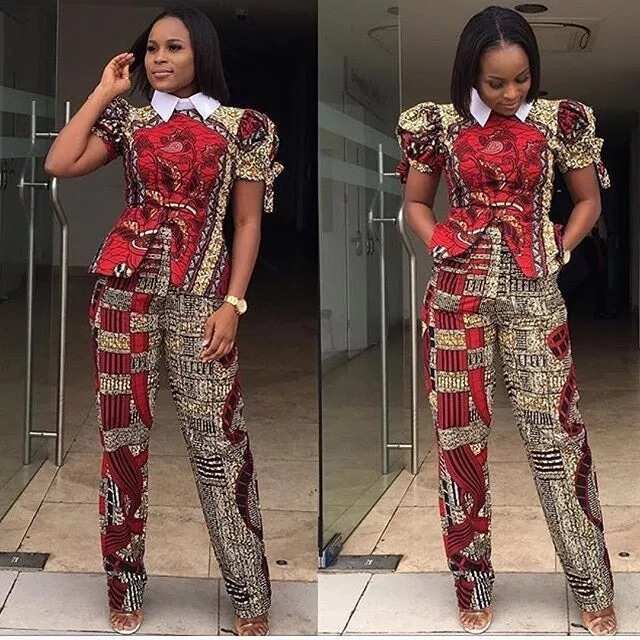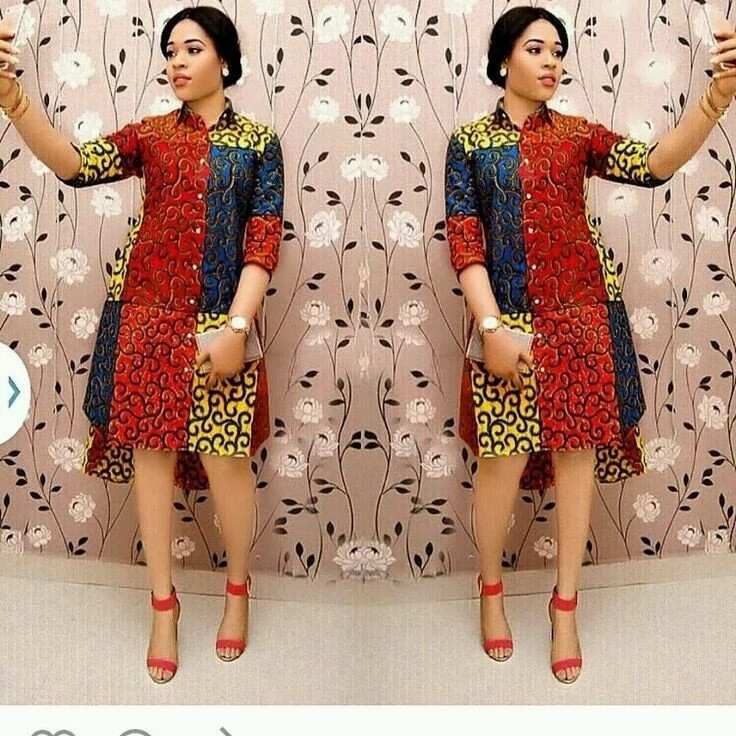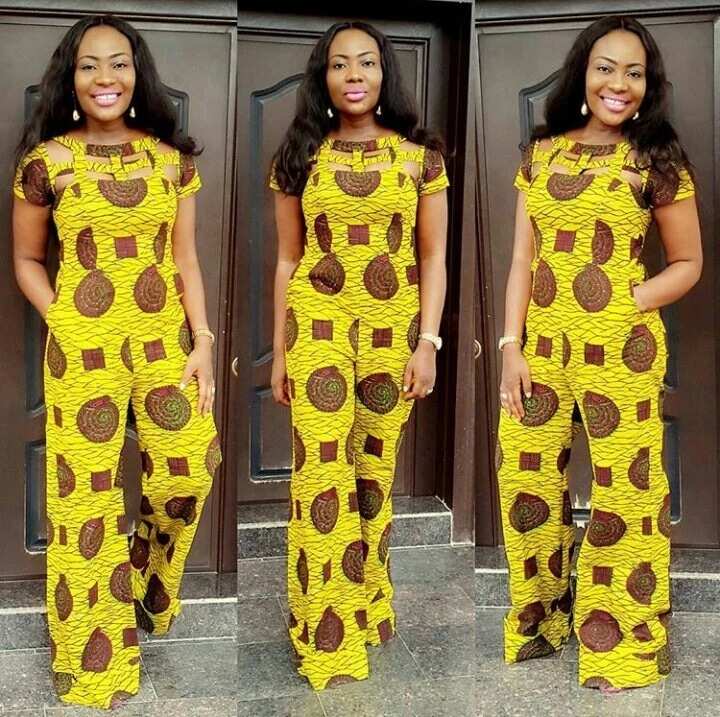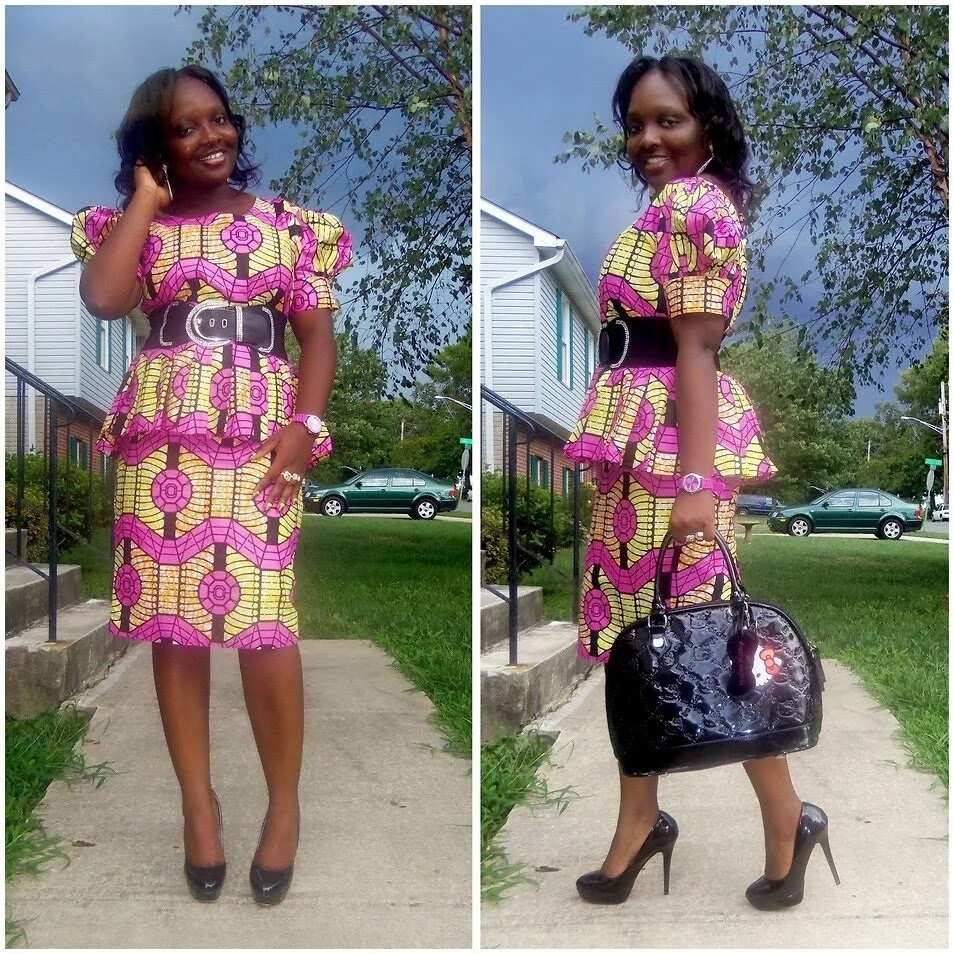 If you want to design a combination of skirts and blouses, you can choose any colour mixture you like. But for really exquisite looks, you can consider a mix of single-colour top of a simple cut and a flared multicolour skirt.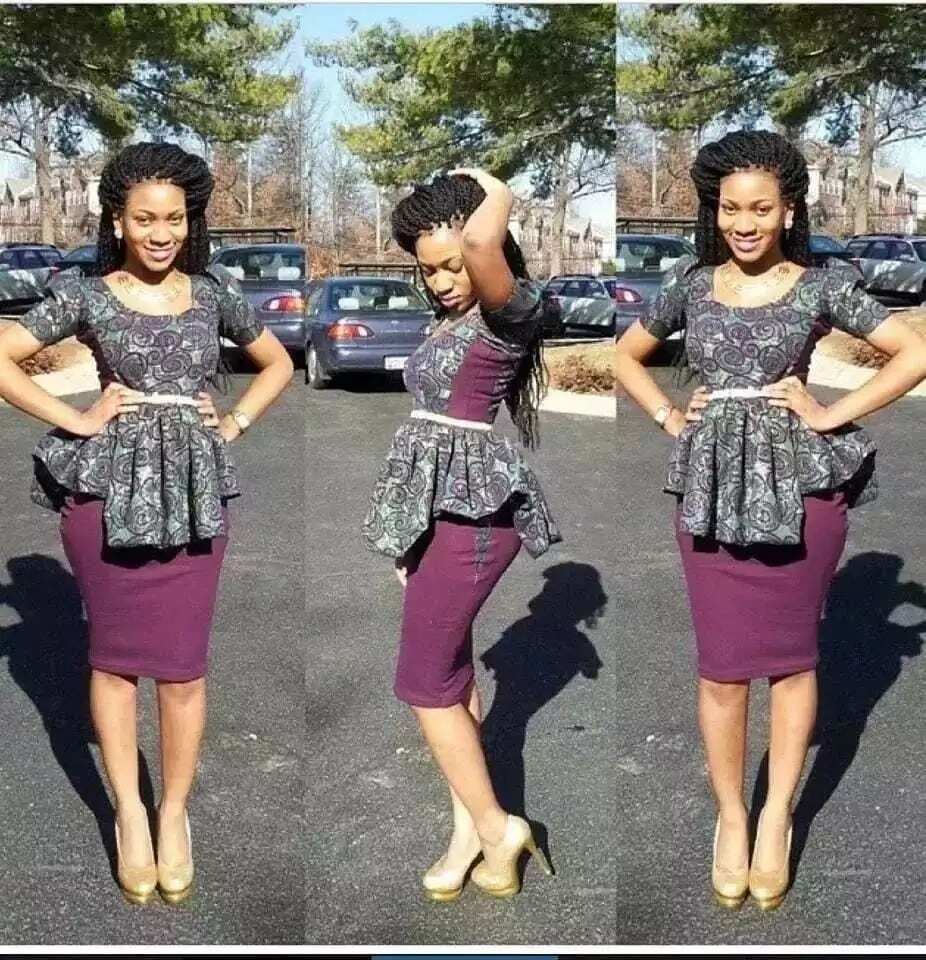 For example, it's fashionable to unite a single colour pencil skirt and a chic multi-coloured blouse with different designs and ornaments. Fortunately, this season, Ankara offers the widest variety of options.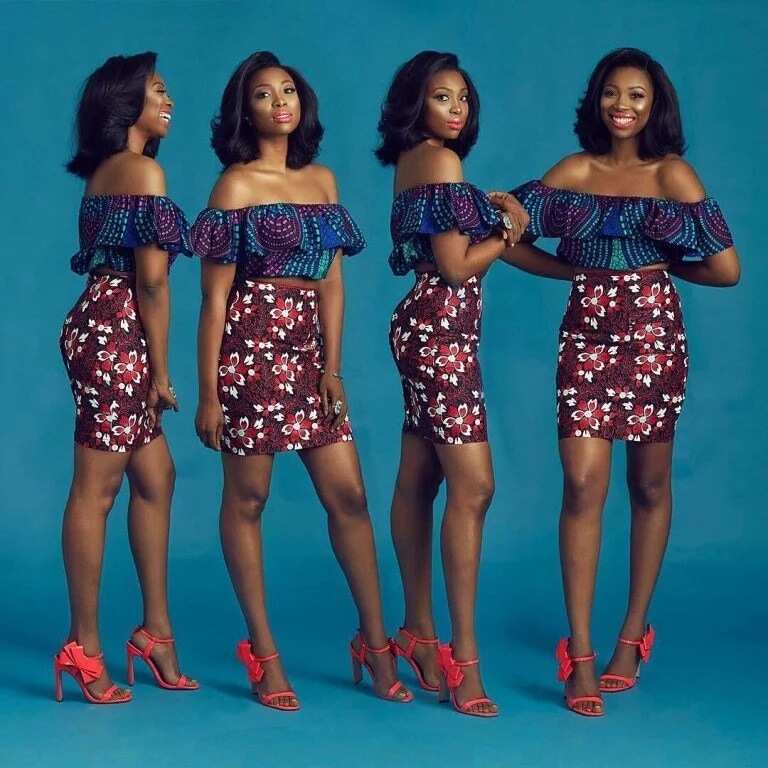 Ankara top styles are suitable for your conservative wardrobe
A few words about Ankara top styles. The top is a universal way to complement your jeans. To create everyday looks, Ankara offers a wide variety of different tops. It is a very conservative element of any wardrobe. When it comes to the cuts of the tops, just try and be original and find what suits you.
Many tops with open shoulders and back can be created using Ankara. They are perfect if you are going for an event or simply on a stroll with friends.. Don't be afraid to experiment. Match the colours of the skirt and blouse to your taste and mood. Be inspired by stars' and famous fashionista examples.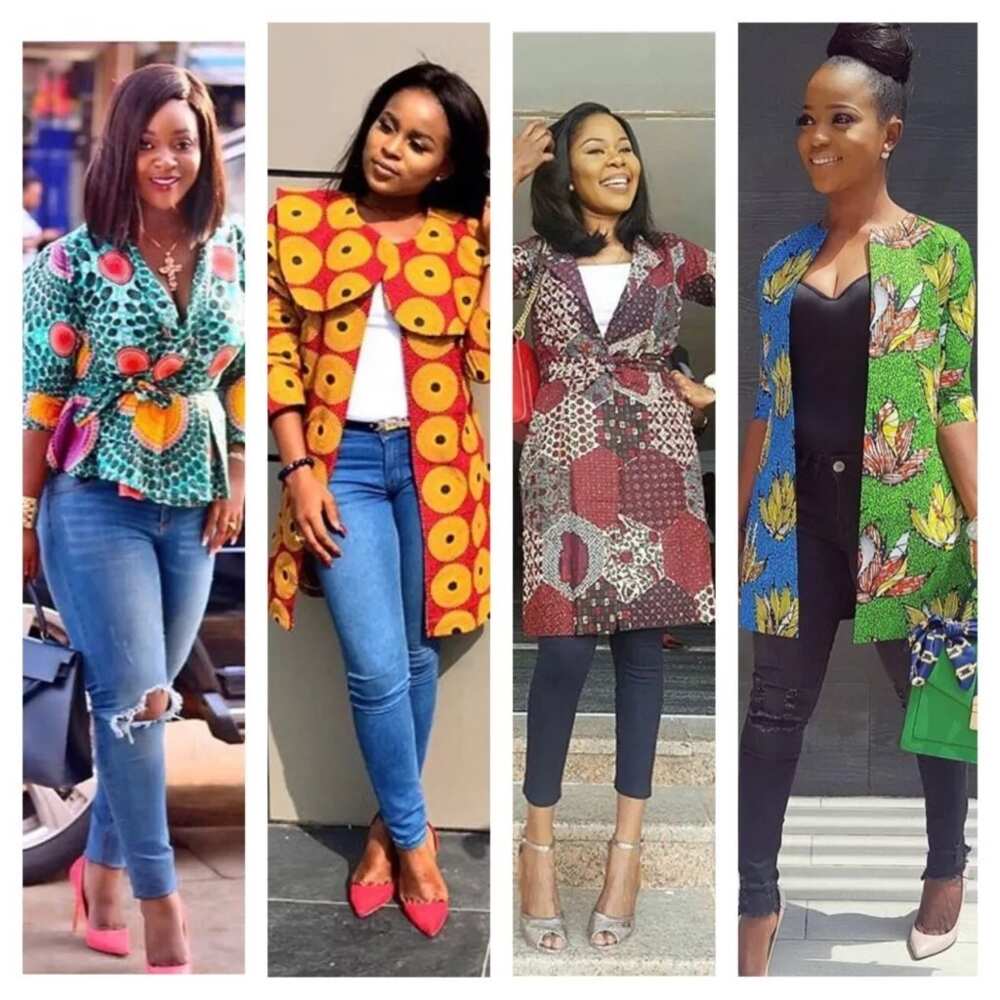 The latest Ankara jacket styles
As for the latest Ankara jacket styles, this season offers jackets of bright colours with ornaments and patterns. Such jackets perfectly suit jeans and single-colour trousers. With the Ankara jacket, you can wear a monochrome top. Jackets usually come, as a rule, fitted or semi-fitted, long to the middle of the thigh or just below the waist. They can be with a turn-down or stand collar.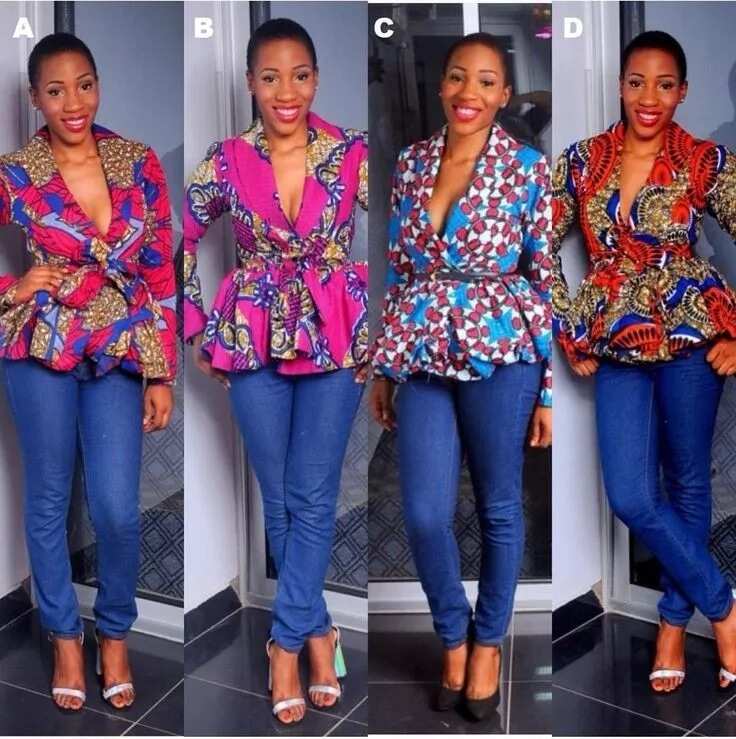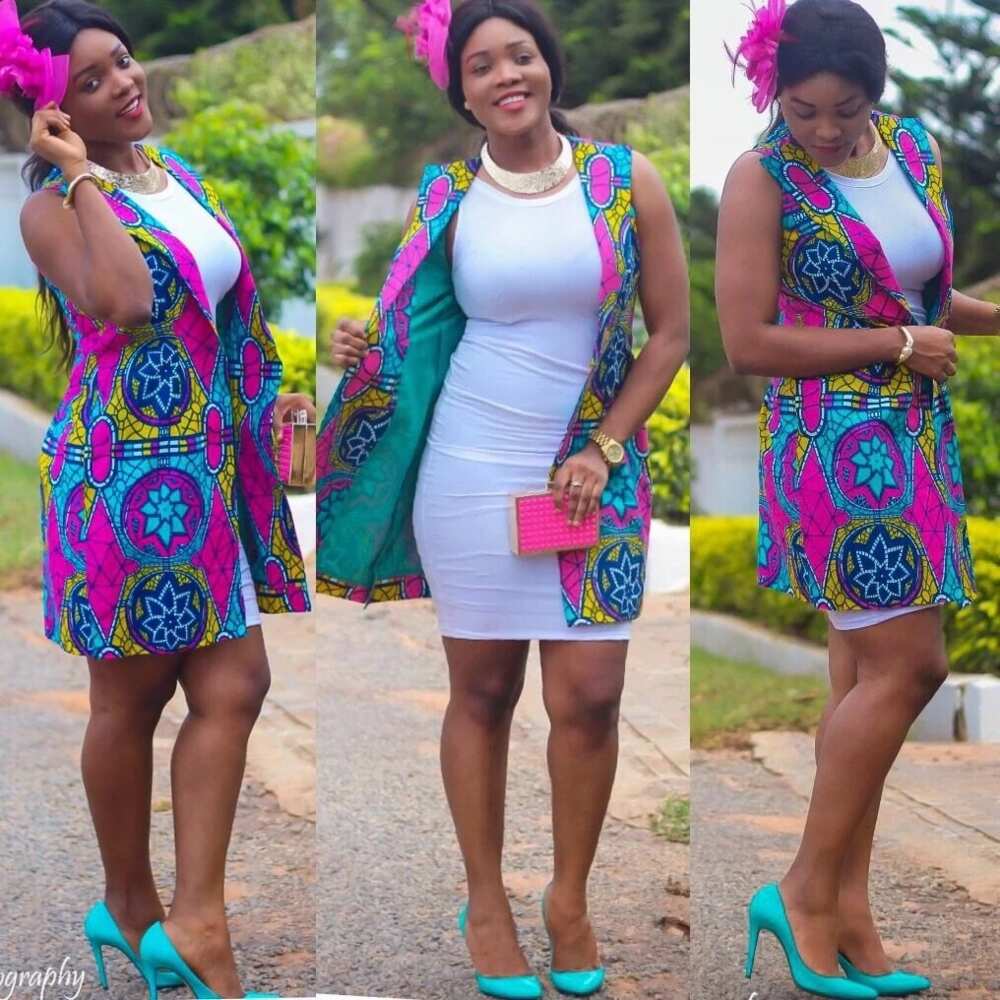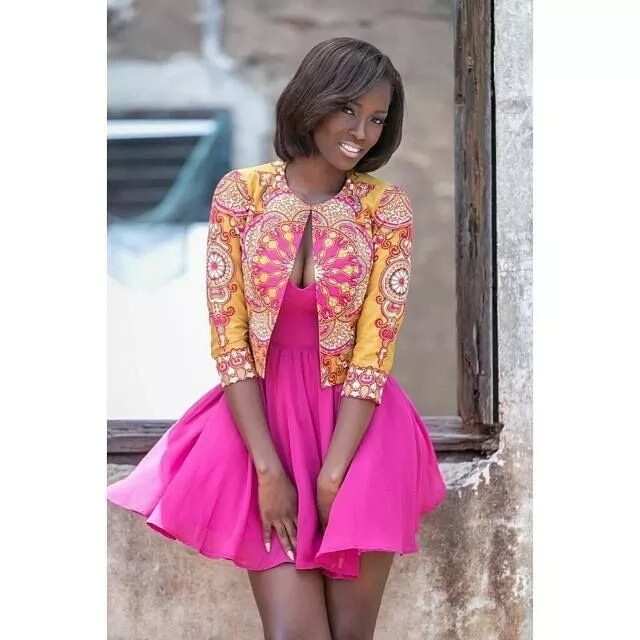 Some kinds are worn without a top or blouse, some create a gorgeous look in combination with a one-color dress. There are attractive options with sleeves-outrits. For lovers of peplum style, Ankara offers peplum jackets too. Jackets of classic cut are fastened to one or several buttons while some are tied up.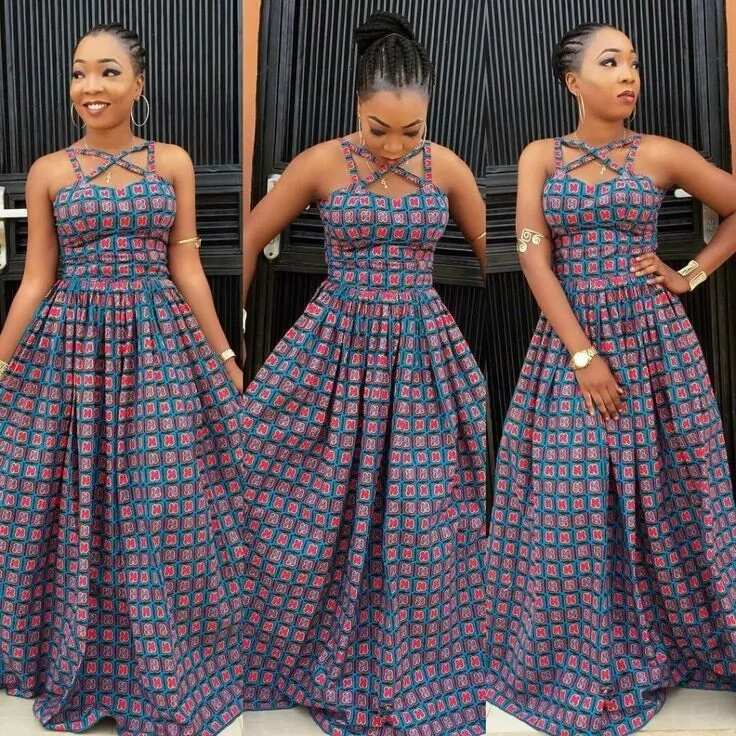 Modern Ankara dresses
In the trendy Ankara dresses 2020 a lady with any figure and complexion can find the right dress for her body. If you have slim legs, a wide range of dresses is available. They can be sewn as a gown or a dress with a simple silhouette.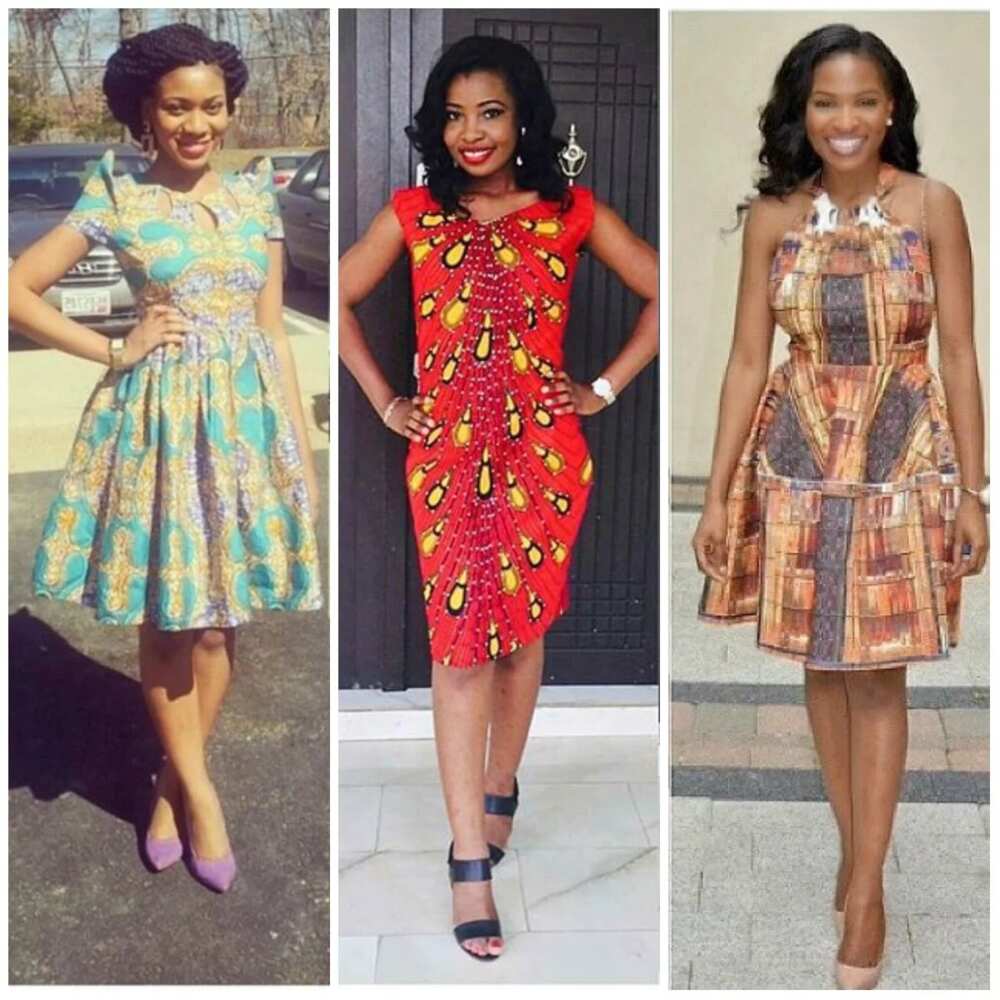 Other dresses can be longer or below the knee. Stricter versions of such dresses can be worn for work. The options of a brighter colour scheme and more complex cuts are perfect for a day off and outing with friends.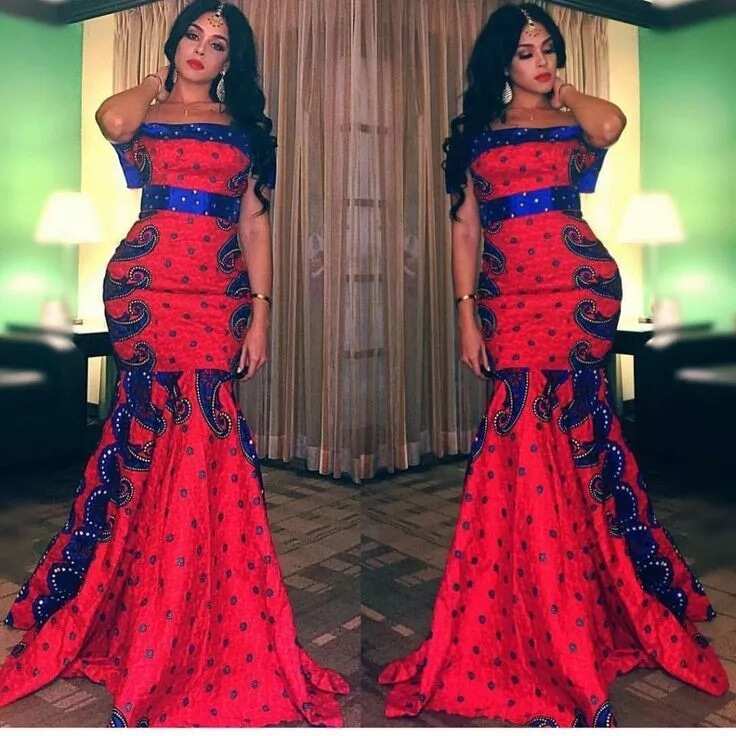 Latest trends in Ankara prints will capture your imagination. Just have a look at this geometrical ultra-modern prints and unique cuts!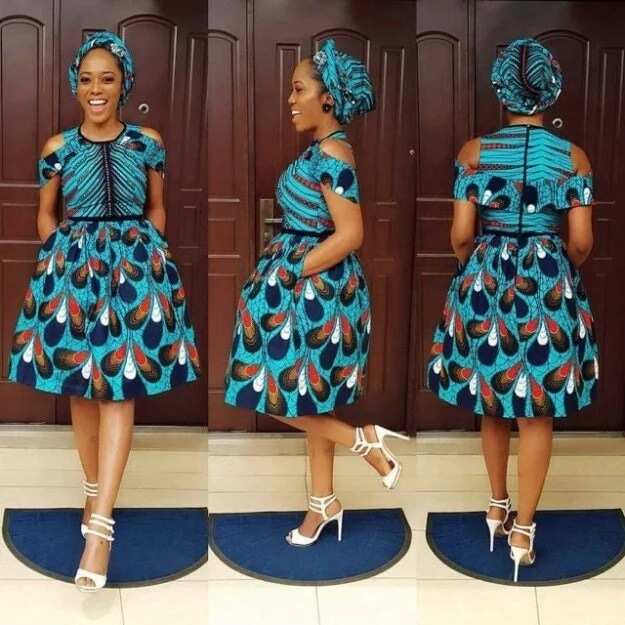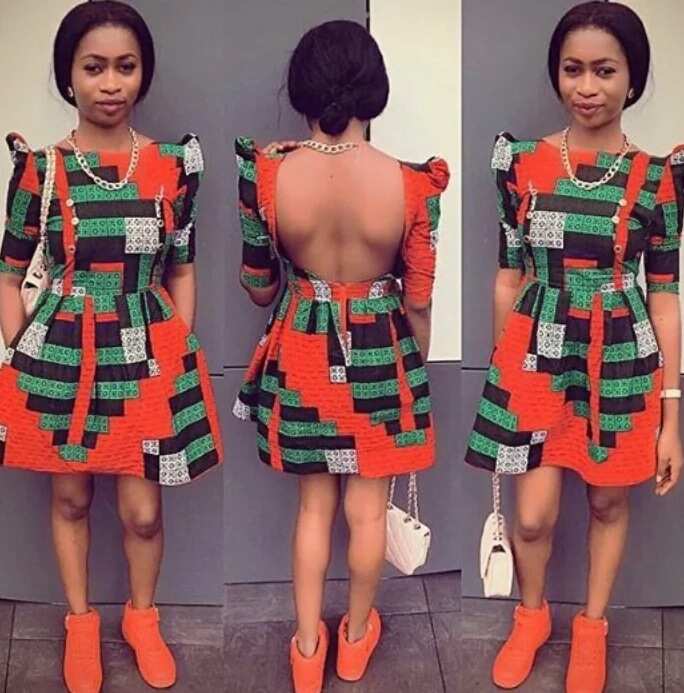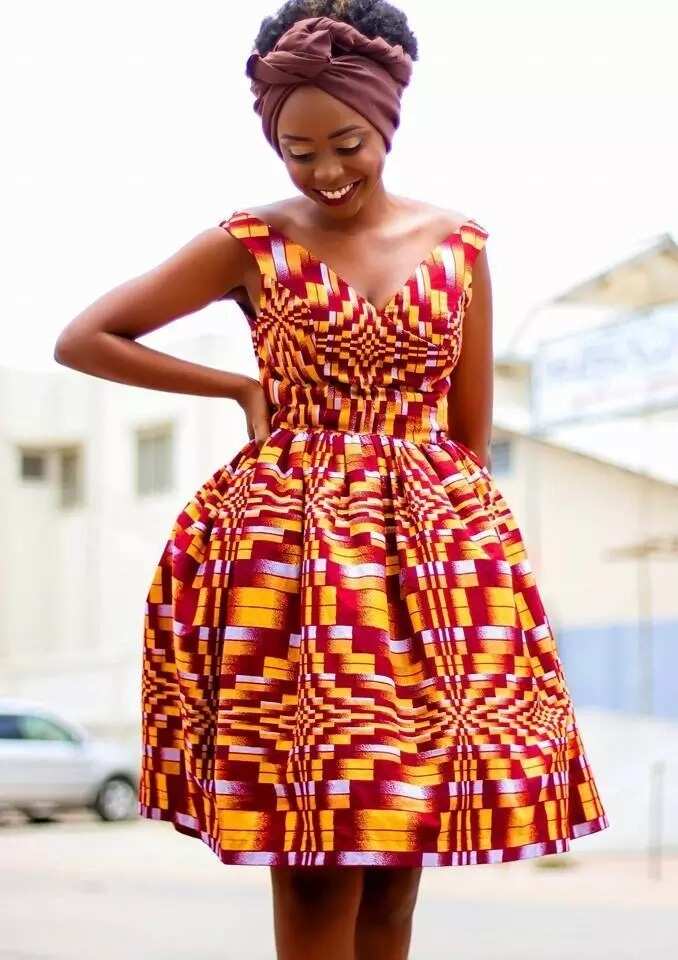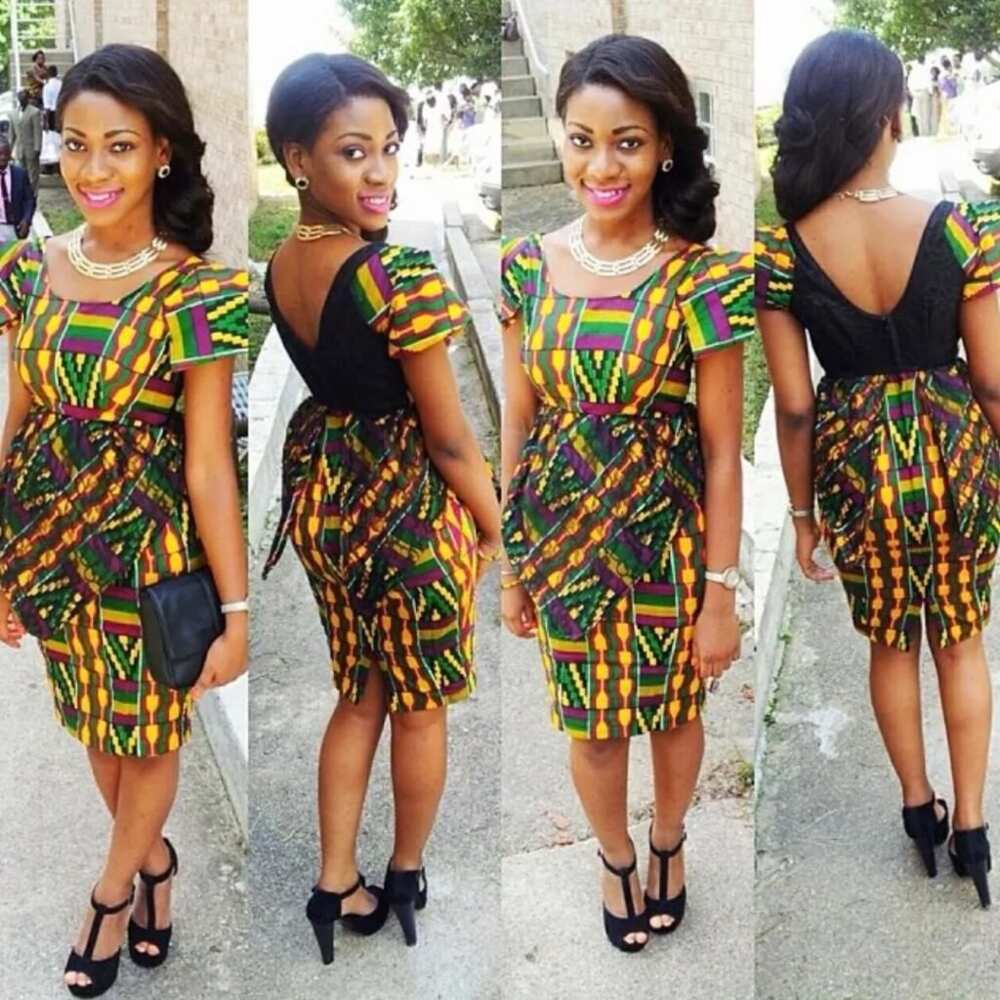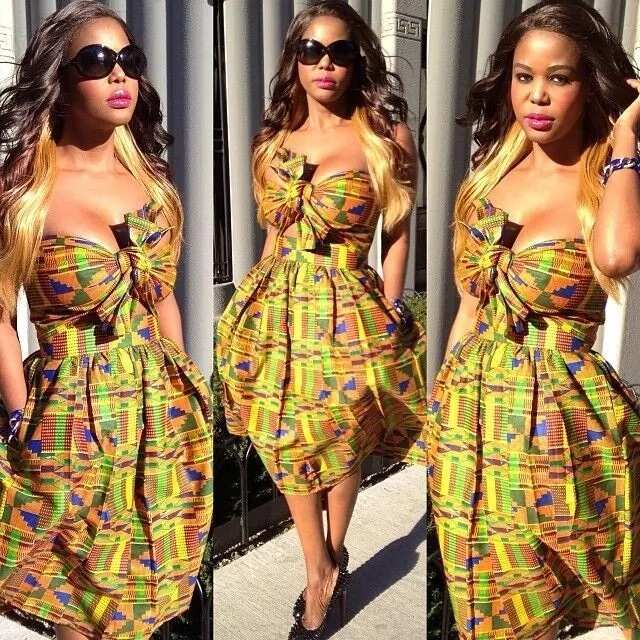 In addition, you cannot ignore the long dresses from the last Ankara styles. Evening versions of such dresses are admired. Quality fabric, including Ankara lace styles, inserts, and decoration with rhinestones – all these make the ladies feel like queens on a festive evening.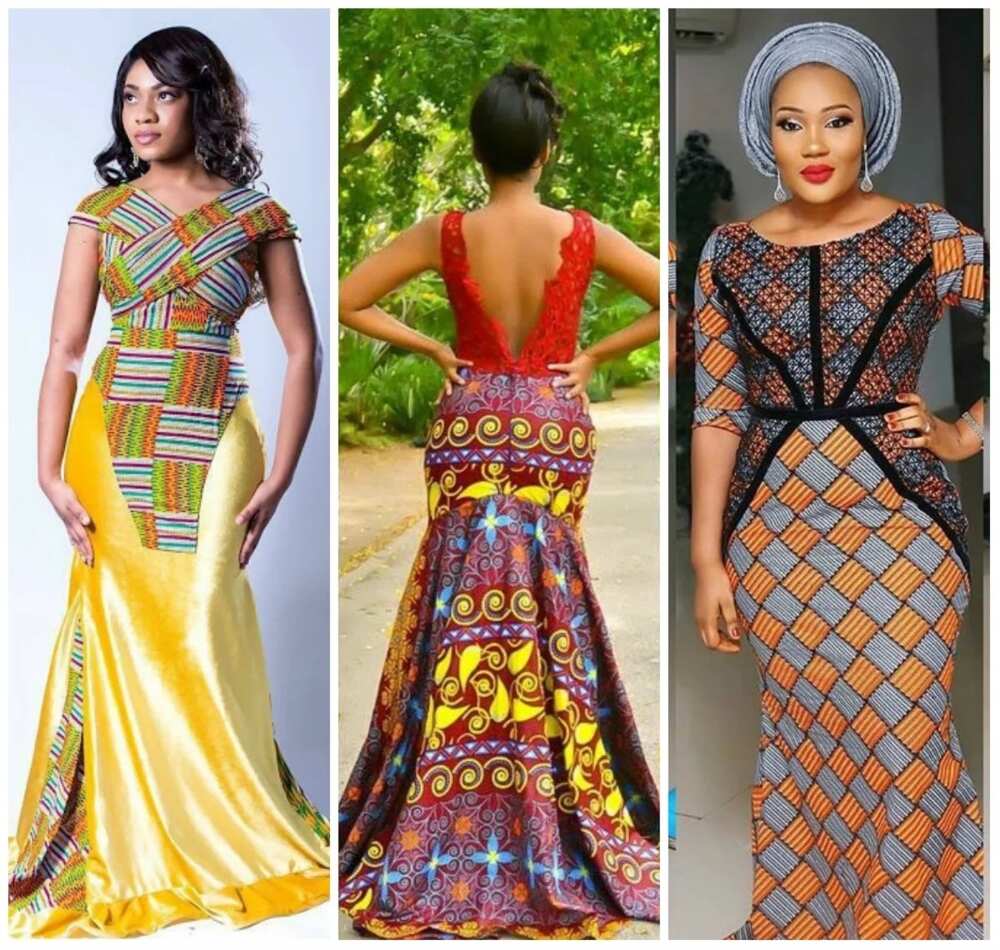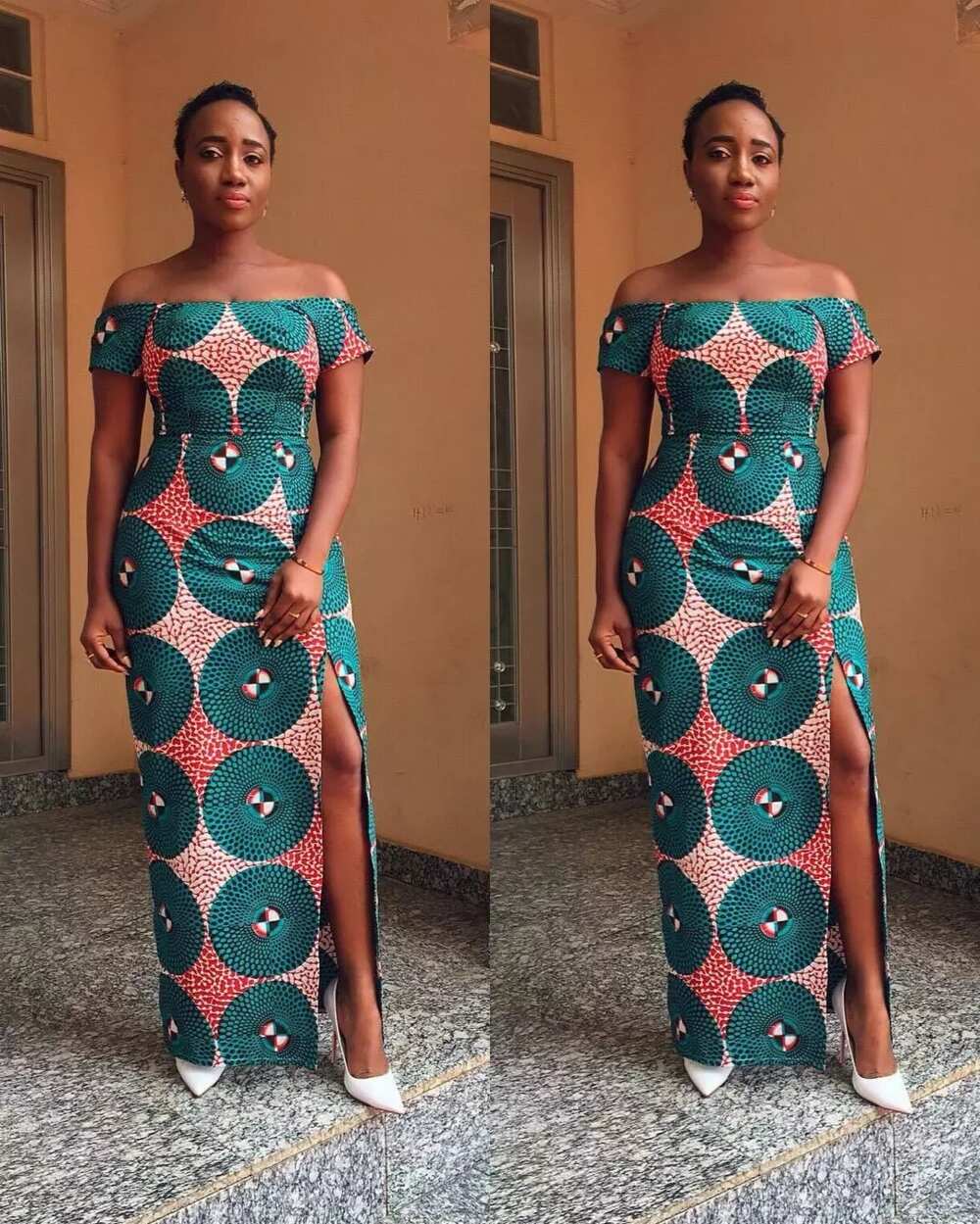 Casual long dresses are also undoubtedly fashionable. Bright colours, beautiful patterns, and ornaments, as well as an original cut - all these make you unforgettable in Ankara dresses in 2020.
See photos, choose styles, and embody your ideas of modern Ankara styles in 2020 in original clothes.
READ ALSO: Ankara styles for couples 2017