"I Feel Whole Again": After 20 Years, Adopted Man Finds Out Birth Mother Works In Same Hospital
Adopted man Brian Hulleberg reunited with his birth mother Holly Shearer after 20 years of searching
They discovered they work in the same hospital in Salt Lake City and had crossed paths many times
They met in person with their families and plan to stay in touch for many years to come
A man who was adopted as a baby has finally reunited with his birth mother after discovering they work in the same hospital.
Brian Hulleberg had been looking for his biological mother, Holly Shearer, for years without success.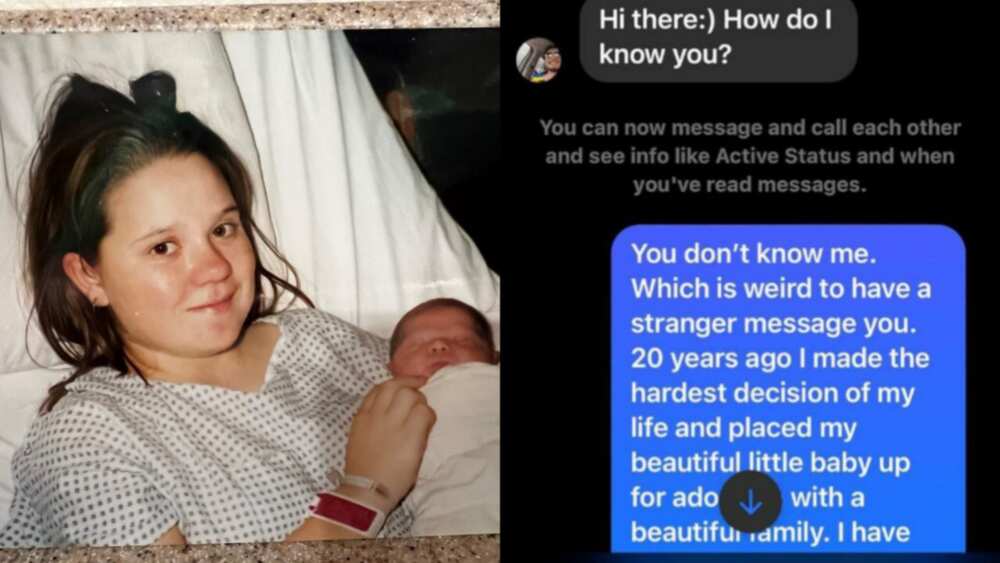 Afraid to contact him
He only knew her first name and that she was 15 when she gave him up for adoption.
Meanwhile, Holly had been secretly following Brian's life on Facebook, but was afraid to contact him.
She also worked as a medical assistant in the Heart Center of St. Mark's Hospital in Salt Lake City, where Brian volunteered in the NICU department.
Crossed paths
The two had unknowingly crossed paths many times in the hospital, until Holly decided to send Brian a message on his 20th birthday.
The message changed their lives forever. Brian was overjoyed to hear from Holly and arranged to meet her the next day with their families.
They hugged and cried for a long time, amazed by the coincidence of working in the same place.
Surreal moment
"It was surreal. I just looked at her and I was like, 'You're real, like you're in front of me.'"
Holly said she felt "joy just overflowed me" when she saw her son again.
She said she never stopped thinking about him and was happy to see he had a loving adoptive family.
She said:
"He was always on my mind. More so on holidays and his birthday, roller coaster of emotions. I thought about him all the time."
Brian and Holly are now getting to know each other better and plan to stay in touch.
Giving up
Brian said he hopes his story will inspire other adoptees to never give up on finding their birth parents.
"I'd waited 20 years and that was long enough for me," he said.
Read the full story here
Nigerian mum in tears as son who travelled abroad 11 years ago finally returns home
Meanwhile, Legit.ng earlier reported that a mother's reaction after seeing her son who travelled abroad 11 years ago has melted hearts on social media.
In a trending clip, the young man was spotted coming down from a vehicle as his family rushed to welcome him.
His mother got so emotional when she saw him that she fell on the staircase and hugged him dearly with tears rolling down her cheeks.
Source: Legit.ng