"My Brain Started Leaking": Brilliant Lady who Made A's In All Courses Shares How Roommate Turned Her to Olodo
A Nigerian lady has recounted her heartwrenching ordeal with her roommate who tried to ruin her life
According to the young student, her roommate tried to use 'juju' to make her go backwards academically
Fortunately, through the help of a dedicated pastor, she was able to find out about the plot and recover herself
A Nigerian lady has surprised netizens on Twitter after sharing her experience with her roommate.
Sharing her story via her official Twitter account @Lizie_Tule, she revealed how her academic life suddenly changed for the worse.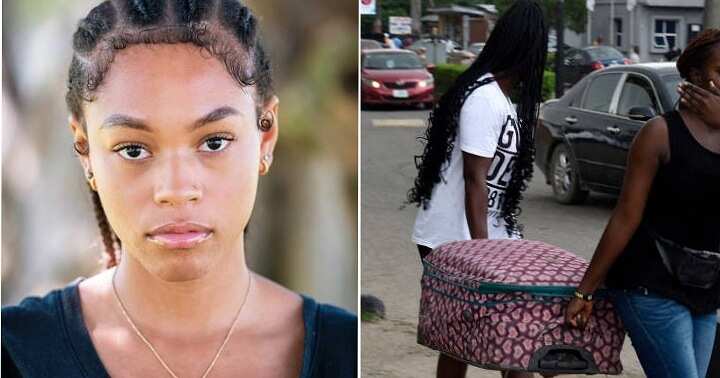 Lizzie who used to be an A student in school began to struggle to pass exams and remember everything she had read during exams.
Her lecturers got bothered about the situation but she was unable to open up about her situation.
Lizzie blames roommate for academic misfortune
However, shortly afterwards, Lizie came in contact with a pastor who told her that her brain was leaking spiritually.
The pastor revealed that her roommate was the problem and gave her an anointing oil to use at home.
Not long after she heeded the pastor's advice, her problem was solved and her roommate packed out of the house unprovoked.
She narrated:
"I was an A student until my 300 level when my performance dropped drastically. 11 courses and I have only B's. Hot tears. I was always sick and at a point my coursemates thought I was SS.
"Had issues with mental coordination. I study hard but when it's time for test or exam, I start feeling a disconnection btw my head and my neck. I struggle to remember and then I start having severe headaches.
"My lecturers would call and chide me that I'm playing too much but I couldn't share what was wrong with me cos I had no explanation for it.
"One day my sister went to church and pastor gave her prophecy about me. He asked me to come back home so he will pray with me. Don't leave me. This is where it gets interesting.
"Went home, prayed with me, and told me my roommate had hit my head with a hammer and my brain is leaking spiritually that's why I find it difficult to coordinate and remember things. She doesn't read but she's having A's while you having C's and D's." Wawu."
Social media reactions
Angel Unegbe wrote:
"I talk am cos I no understand why I reach university level, I no come dey understand anything again."
Cardiff added:
"I once had some ish like that in my final year. Taught a course mate having issue with some and everything I taught her came through in the exam but I couldn't write for me even though I knew I know it, it was just God."
See the post below:
Lady deported by mum after failing exams
Meanwhile, Legit.ng previously reported that a young lady based abroad has taken to social media to express her excitement at spending her holidays in Nigeria.
Sharing a TikTok video capturing her flight journey to the West African country, the excited lady said it was her mum who blessed her with the trip after she failed General Certificate of Secondary Education (GCSE) exams abroad.
"Failed my GCSEs but my mum blessed me with a holiday to naij," words layered on her video read. Nigerians however didn't share in her excitement. This is as many of them felt the holiday was just a ploy to dump her in Nigeria and that the lady may never return back abroad.
Source: Legit.ng