I'll Speak Like This Until Old Age: Actor Murphy Afolabi Reacts to Those Laughing at His Yoruba Accent
Popular Yoruba actor Murphy Afolabi recently had an interview where he spoke about his upbringing
The actor also shared how he became a well-known actor, noting that he used to love watching older actors when he was young
Nigerians, who seemed to be fans of the actor, hailed him and told him not to bother about naysayers who criticise his accent
Yoruba actor Murphy Afolabi is known for his deep Yoruba accent. In fact, there are memes of the actor on social media as people make fun of how he speaks even when it's the English language.
In a recent chat with BBC, the actor said he is from Osogbo in Osun state, hence, the reason for his accent. According to him, there is nothing he can do to change it and he has accepted it.
Afolabi stated that if he tries to force himself to speak without his accent, people will end up not hearing or understanding him.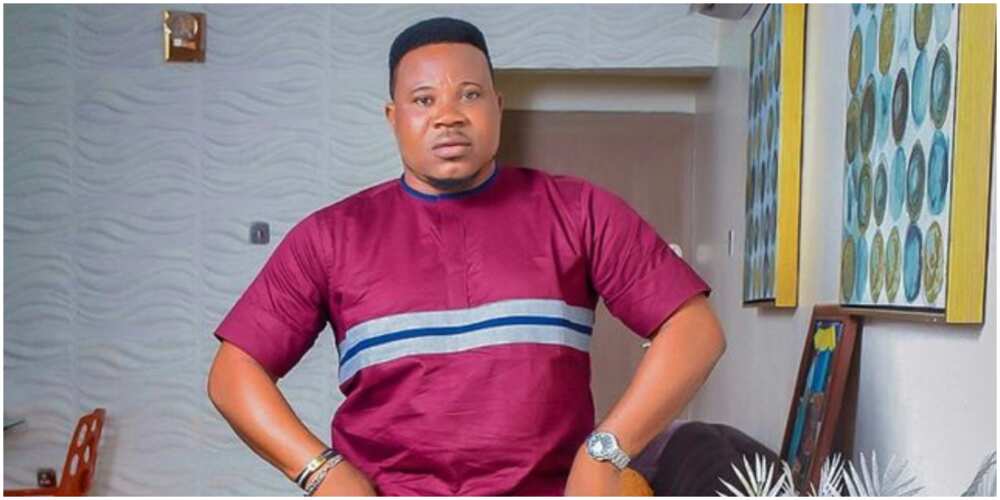 He said:
"There is nothing like someone is making fun of me. Your place of birth is your state. You can't give birth to someone in Osun state and then you go to Lagos and say you want to have hairs like your father. I was given birth to in Osogbo and everyone knows that in my village, they way we pronounce our 'S' is different from the others. if you want to force yourself to speak like a Lagosian, people would hardly hear you. This is the way I'll talk till I grow old. Whoever doesn't like it should not play with me."
Watch him speak below:
Nigerians react to Murphy's statement on his accent
thedamiealabi:
"He's a good story teller, well delivered interview. I couldn't agree with him on owning your roots and staying true to yourself."
ibrahim.moshood.7:
"I love your originality. Forward ever."
shawnieboi231:
"Originality."
dlawofficial:
"Your energy and action is not second to any."
emmanueltee.23:
"Come to UK and see how people from different countries embrace their culture and language but in Nigeria we have lost it. You will even see your fellow Nigerian of same tribe yet they pretend to be whom they are not."
Leave my life alone
Actress Kemi Afolabi shared her take on not being left alone as a popular personality.
Taking to her Instagram page, the movie star, warned people to leave her alone because she was going to die alone.
According to her, after she is laid in her grave alone, everybody else would leave her to go to their respective homes.
Source: Legit.ng