UK's high speed rail row overshadows Conservative party conference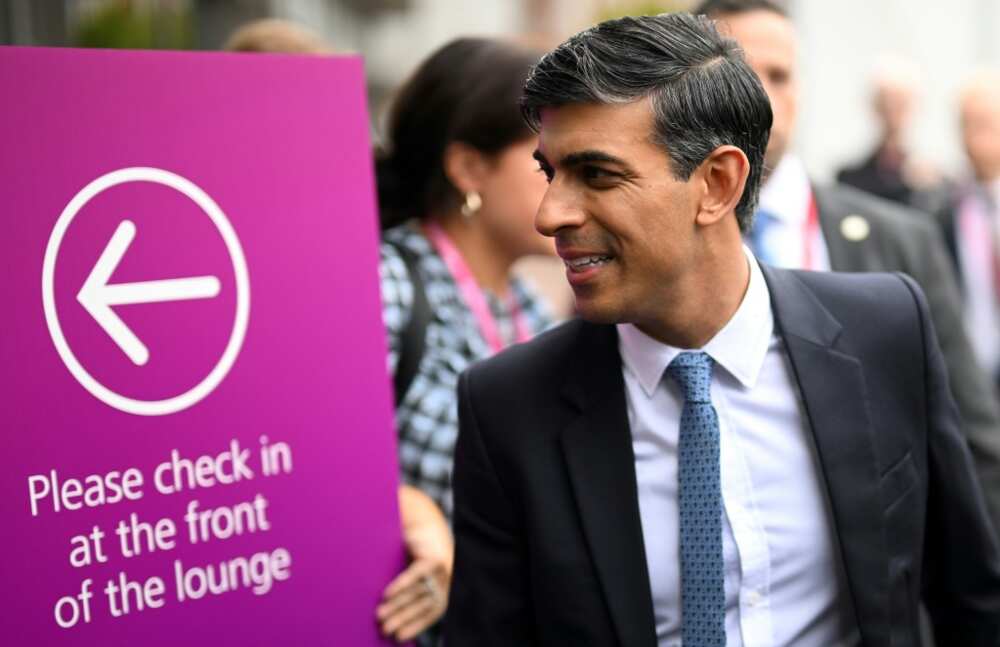 British Prime Minister Rishi Sunak on Tuesday dodged questions over the future of the UK's second high-speed train line as the issue overshadowed his Conservative party's annual conference.
Sunak's finance minister Jeremy Hunt sent speculation about the northern section of the HS2 train line into overdrive last month when he said costs were "getting totally out of control" and refused to comment on whether it might be axed.
The colossal and increasingly controversial infrastructure project is intended to link London with the central city of Birmingham and northern England.
It would be only the UK's second high-speed train line after the one leading to the Channel Tunnel, linking England's southeast with northern France.
Estimated at £37.5 billion ($46 billion) in 2013, the cost has since soared to around £100 billion.
Refusing to be drawn on reports he was about to scrap the northern part of route from Birmingham to Manchester, Sunak said the expense of HS2 had gone "far beyond" what had been predicted.
PAY ATTENTION: Сheck out news that is picked exactly for YOU ➡️ find the "Recommended for you" block on the home page and enjoy!
"I know there's lots of speculation on it but what I would say is... the sums involved are enormous and it's right that the prime minister takes proper care over it," he told Times Radio.
"It's obviously not my money -– it's taxpayers' money and we should make the right decisions on these things."
'Levelling up'
Cancelling the Birmingham to Manchester leg of the project could leave Sunak's government open to accusations of abandoning the party's much-touted "levelling up" policy.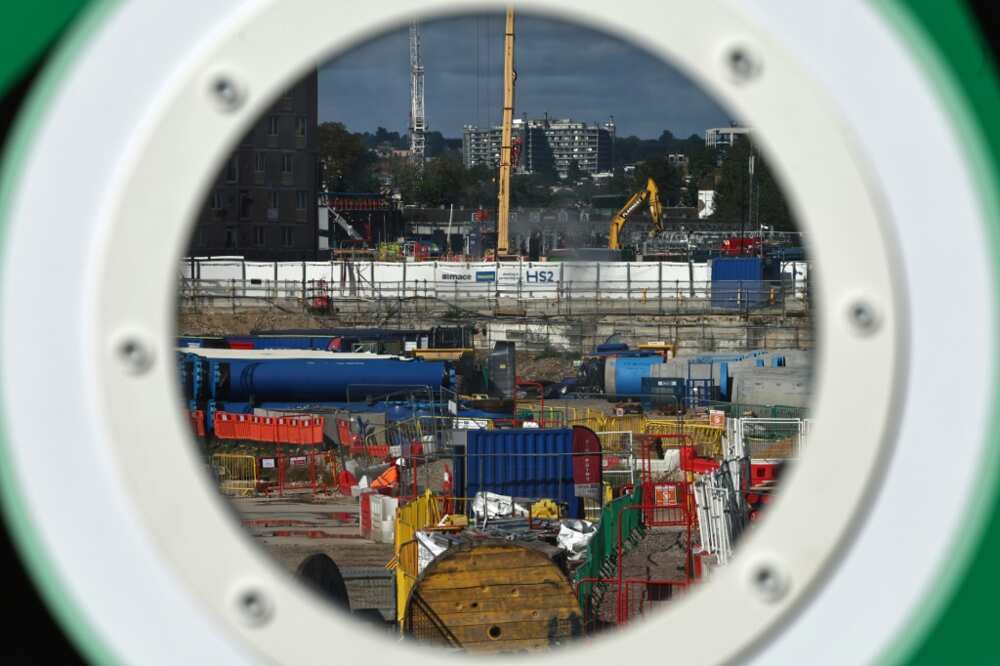 The policy aims to reduce economic inequalities across the country, including between the north and the more prosperous London-centred south.
Alongside Brexit, it was a key promise of the Tories' 2019 general election campaign, helping them to secure a landslide win in former heartlands of the main opposition Labour party in the north of England.
At the party conference in Manchester on Monday, Conservative mayor of the West Midlands Andy Street made an impassioned last-ditch appeal to the premier not to cancel the northern section of the rail link.
"You will be turning your back on an opportunity to level up -– a once-in-a-generation opportunity," he told reporters.
"You will indeed be damaging your international reputation as a place to invest," he said, adding that he did not rule out resigning over the issue.
Work on the first section of HS2 between London and Birmingham began in April 2020, with the first trains due to run between 2029 and 2033.
The Labour mayor of Greater Manchester, Andy Burnham, said cancelling the link would leave people in northern England "second class citizens".
"If they're about to pull the plug, that would just be a desperate act of a dying government with nowhere left to go," he said.
Sunak's Conservatives, in power since 2010, are holding what could be their last annual conference before an expected general election next year.
Labour is well out in front in opinion polls amid a cost of living crisis, stubbornly high inflation and widespread industrial unrest that is hitting services including health and transport.
Sunak is widely expected to make an announcement about HS2 in his keynote address to the conference on Wednesday.
Source: AFP