Donald Trump No Longer One of Forbes Richest Men in America
Former president Donald Trump has lost his place among the worlds richest in a new release by Forbes magazine
This, according to report, is the first time the president will be dropping of the top 400 riches people in the country
The president did not progress in terms of his net worth in the past one year, the Forbes release indicated
The newly-released rankings from Forbes magazine has confirmed that former President Donald Trump is no longer one of the 400 richest people in America, Forbes reports.
This is the first time in more than two decades that Trump has not made the Forbes 400, CNN added.
Trump, with a net worth of $2.5 billion, missed making the list by roughly $400 million.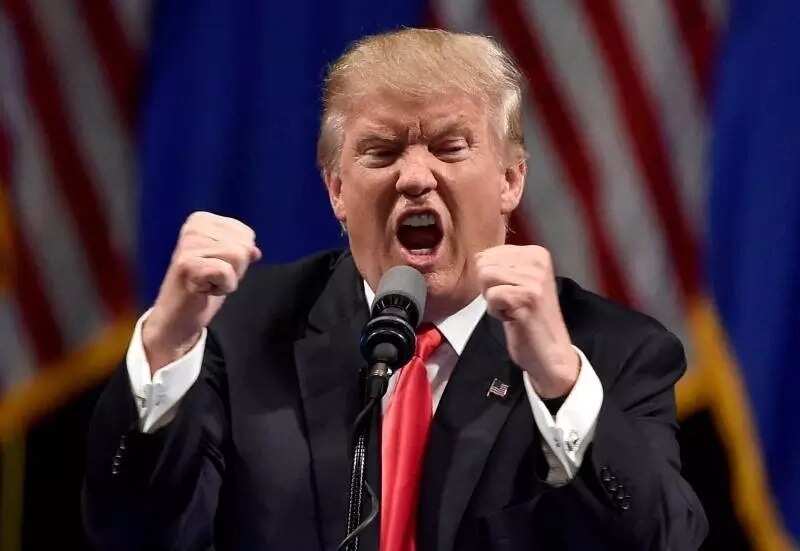 His net worth is the same as last year, according to Forbes, but a significant comedown from where he was at the start of his presidency. In 2016, Trump was worth $3.7 billion, according to Forbes. That dropped to $3.1 billion in 2017 and held there for 2018 and 2019.
Afghanistan crises: Trump asks Biden to 'resign in disgrace'
Meanwhile, a message has been sent to President Joe Biden. The message is simple: Resign now.
The message was sent by former president Donald Trump. Trump said Biden should resign in disgrace over his handling of the Afghanistan withdrawal and other issues.
Facebook bans former US president for Two Years
In another development, Trump was suspended from Facebook until at least January 7, 2023.
Facebook made the announcement on Friday, June 4. The latest announcement implies that Trump will be off the social media site for two years, taking into consideration when he was initially suspended.
Nick Clegg, Facebook's vice president of global affairs, explained that at the end of the duration, the company would assess the circumstances to see if the former president should be allowed back on the site.
Donald Trump claims there is a conspiracy to silence him
Meanwhile, Trump claimed that there is a conspiracy to keep him and his supporters silent in the face of their unproven allegations of voter fraud in the 2020 US election.
Source: Legit.ng