Extortion or debt trap: Loan Apps' Contributing to Financial Problems of Their Borrowers
- Loan apps eliminated the cumbersome process of obtaining credit by deploying technology which made it possible for people to use mobile phone to request for loan
- Some Fintech companies behind loan apps are making it difficult for borrowers to repay their debts, and this increases interest on the loan
- Borrowers are complaining that the loan apps are extorting them by making it impossible for some of them to repay their debts before the due date
PAY ATTENTION: Join a community of CEOs, founders, and decision-makers: subscribe for a free monthly business newsletter Digital Talks and succeed BIG!
Getting loan is now easy, but paying back is the problem some debtors now struggle with - not because they don't want to pay, but due to the absence of the creditor on due date.
Technology has made access to credit easier than ever before. Unplanned financial situation can now be resolved under fifteen minutes through a mobile loan that doesn't require paperwork or physical assessment.
The gap between the underbanked and credit institutions have been bridged by financial technology [Fintech] companies through their mobile app, as they put a vault in the pocket of every Nigerian that owns a smartphone.
Loan apps: A solution becoming a problem
This same Fintech startups that are easing the financial needs of Nigerians, are now the ones increasing the financial burden of borrowers. In a research by Legit.ng, it was discovered that some loan apps go awol on the due date.
Findings from a survey on five popular Nigerian loan apps on the Google Playstore, where borrowers lay complaint or review a app service, two Nigerian loan apps stood out; Palmcredit and Sokoloan.
On due date, both loan providers become unreachable and their apps suddenly have difficulty processing payment for borrowers who are ready to make payment.
This helps in increasing the interest on the loan, as well as the total amount that the creditors would receive. These complaints have been on for over six months, with the most recent being the last day of May and this week.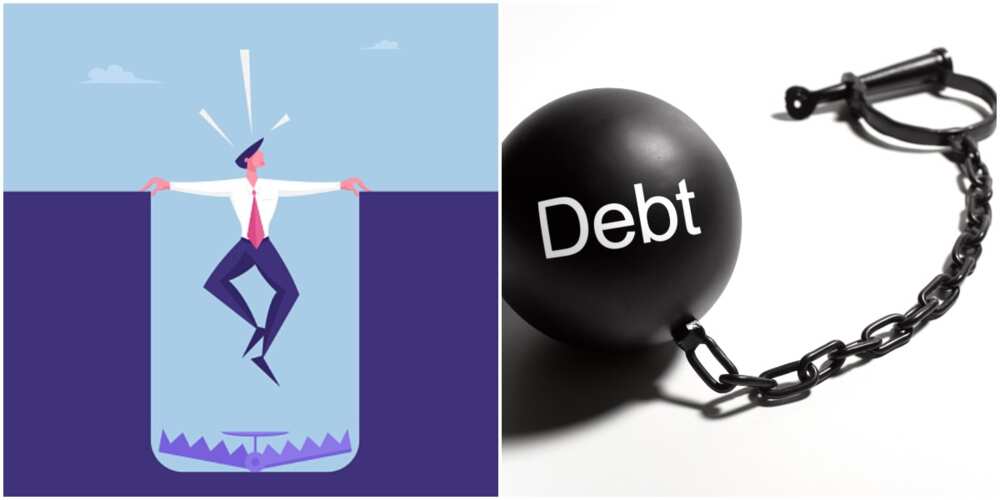 Stories of borrowers at the receiving end
This is the experience of one Magaret Bamidele who took to playstore to complain about her inability to reach Palmcredit for loan repayment before and after her due date - yet, interest was piling up.
In Bamidele's words, she stated:
"This is the worst app I have ever used. I have tried to repay my loan through online repayment method since yesterday but is still pending and palm credit still continued to add interest to it.
"Please try and close down if you know you have no the qualities it takes to be a financial institution instead of stylishly defrauding the masses with your worst repayment app and method. You guys should know that I will not pay the interest added after you put my repayment on pending."
A Palmcredit borrower, Shulammite Nnona, complained that:
"I didn't know Palmcredit has been changed like this. I made a repayment since on Friday 28 (May), even mistakenly paid twice. But till today, it's not been updated on my account, it's still counting more interest for me. And they haven't returned my balance to me. No number to reach them... I've sent several mail, no response."
For Uzoma Chinagozia, a customer of Palmcredit, she paid before due date as well, but the payment didn't reflect on her profile and a customer agent promised to rectify, but as of ending of May, the problem still persists, and additional default fee has been added.
Debt trap story is same for Sokoloan borrowers
Eve Eme, another borrower complained that she found it difficult to.repay on due date, and she was rudely spoken to:
"I got the loan fast. 5k, I tried paying back on the loan app, but it was impossible."
Sokoloan user, Felix Mgbechi said that the loan app needs upgrading as repayment via app is cumbersome, while Kumaiin Felix said he paid his loan, but his penalty interest keep accruing without the payment being effective.
Another borrower of Sokoloan, Adedokun Jesutofumi, said:
"I have issue paying my loan directly, so I paid into the Sokoloan Zenith account, till now, my account (Sokoloan profile) has not been updated... I have also been getting messages to pay a loan I have paid for... I won't pay any extra charges."
Jesutofunmi complained that the loan app's customer care lines were off and emails were not responded to.
Meanwhile, Legit.ng had reported that Google had lifted the restriction on cryptocurrency exchanges, preventing them from advertising their services on its platform.
The world largest search engine had banned cryptocurrency exchanges for three years, but it has now partially suspended the restriction, allowing some digital coins to be promoted, and preventing some from its platform.
The partial ban lift will enable more individuals to know about the digital currency and widen the reach of the exchanges through advertisements.
Source: Legit