Taylor Nicole Dean biography: age, boyfriend, net worth, drama
Taylor Nicole Dean is a popular YouTube star. Her videos are centered around pet care, whereby she educates her followers on how to take care of various animals.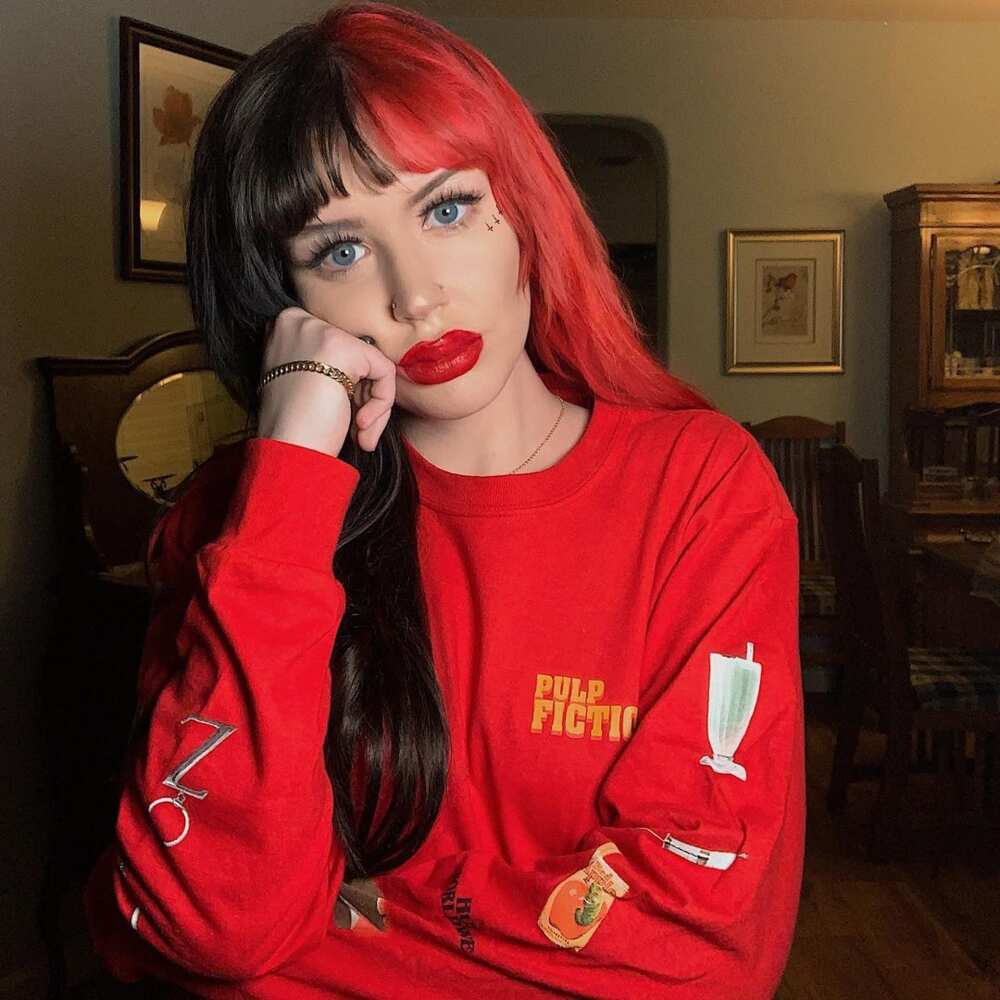 The YouTuber has gained a massive following for her content, and she currently has close to 2 million subscribers on her YouTube channel. Get to know all about her here – her career, family background, personal life, and more.
Profile summary
Full name: Taylor Nicole Dean
Date of birth: March 25, 1997
Age: 24 (as of 2021)
Famous as: YouTube star
Nationality: American
Height: 5 ft. 5 in
Taylor Nicole Dean biography
The social media influencer was born on March 25, 1997. As of 2021, Taylor Nicole Dean age is 24.
She was born to her parents Matt and Jennifer Dean in San Antonio, Texas, in the United States. She grew up with her two brothers.
Education
Taylor Dean went to school at O'Connor High School. She then switched to Texas Connection Academy, where she completed her final grade and graduated in 2015.
YouTube career
Taylor's journey as a social media star began in September 2012 when she opened a Twitter account. She later started her YouTube channel on April 25, 2015.
Dean is passionate about animals, and animal care videos make up the theme of her YouTube content. She is very good at it as she has attracted a large following, with a current subscription of close to 2 million subscribers. Due to her content on animal care, the YouTube star earned herself the title 'PetTube Queen.'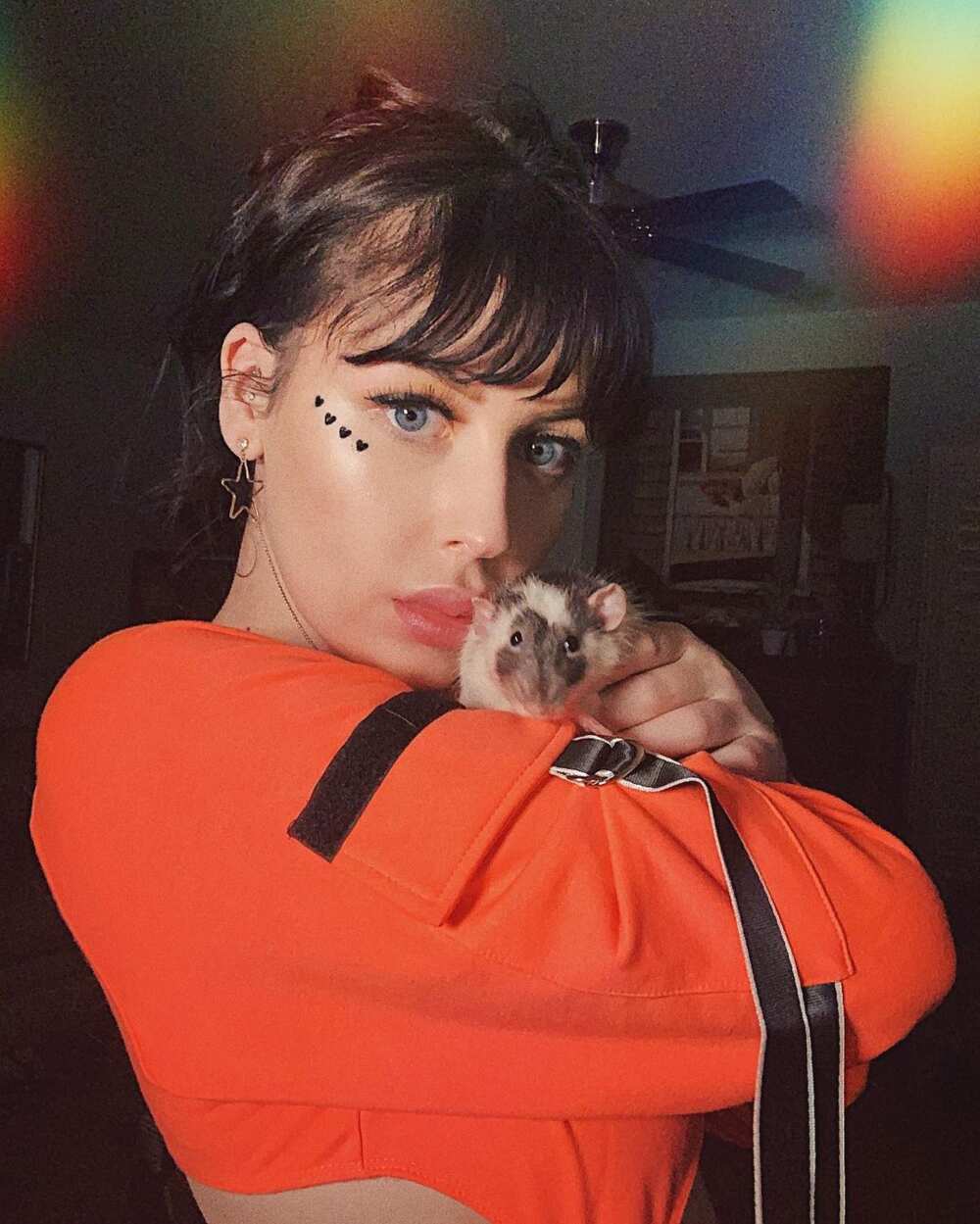 In her videos, Dean educates her viewers on taking care of animals, how some animals interact with their surroundings, and even what to consider when buying exotic animals. She teaches her fans how to feed the animals, clean them, and clean their habitats.
Taylor showcases her pets, which are over thirty in number, in her videos. She created a second YouTube channel on July 13, 2017, where she shares more about her personal life.
Taylor Nicole Dean net worth
Taylor's net worth is estimated to be over $1 million, attributable to her content creation on YouTube, as well as brand partnerships on Instagram.
Taylor Nicole Dean boyfriend
The entertainer has been in a couple of relationships so far. Being as young and beautiful as she is, it is only natural that she attracts interest among some of the people she interacts with.
She was in an on-and-off relationship with a co-worker when working in a company known as PetCo. However, she decided to leave her work when she started gaining an income from her work on YouTube. She also left her relationship and remained single for a while.
In 2017, she met singer Jonny Craig, and they started dating. The Jonny Craig Taylor Nicole Dean duo attracted much attention since both of them were in the limelight. However, in August 2019, Taylor broke the news that they had gone their separate ways.
Taylor Nicole Dean ex boyfriend was reportedly a substance addict, and due to his influence, the YouTube star began using drugs as well. Jonny is even said to have lost his job at the 'Slaves' band due to his addiction. He has also allegedly faced multiple sexual misconduct allegations.
Nicole is currently in a relationship with a guy whose name is Jake. Jake has been very helpful to her as far as her recovery from addiction and living a normal life is concerned.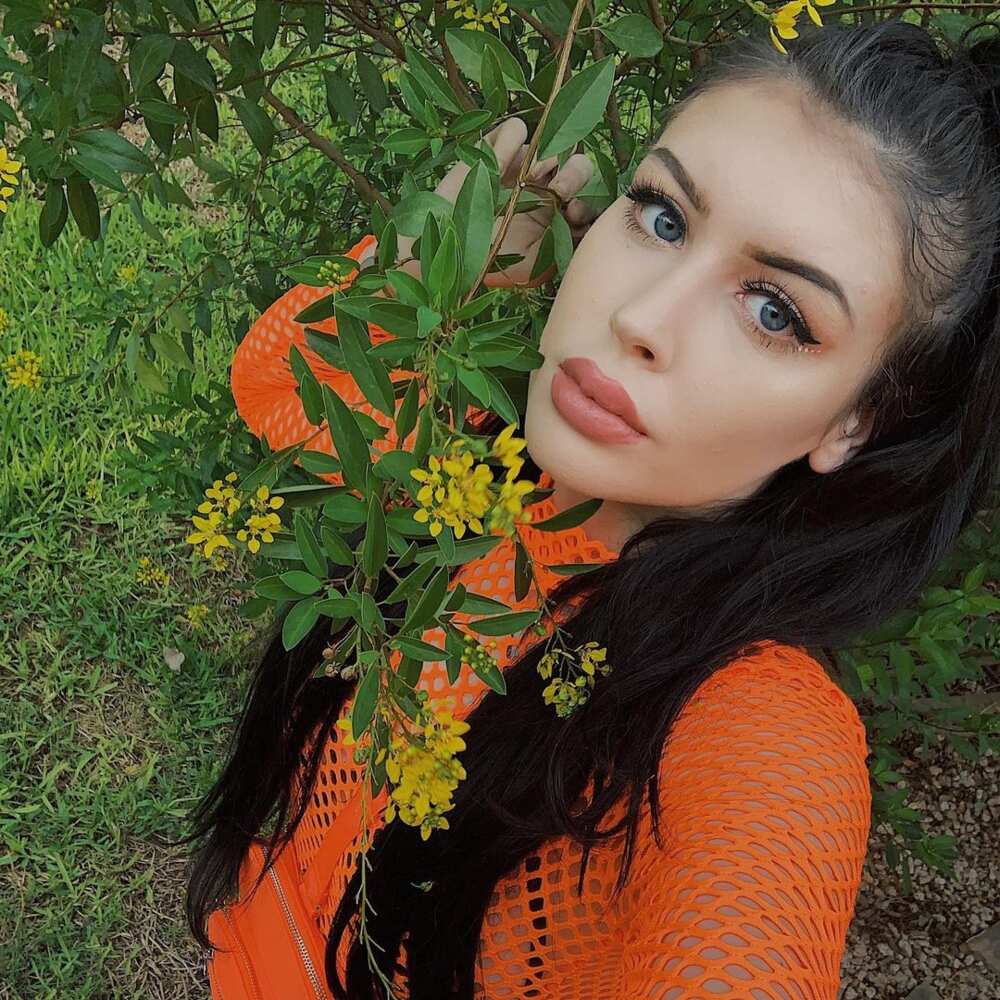 Taylor Nicole Dean drama
Nicole had a pretty rough time when she was drowning in addiction and had broken up with her ex Jonny. She was faced with the accusation that she was neglecting her pets, which could amount to animal abuse.
During that difficult phase of her life, Nicole could not keep up with her content creation on her social media, including videos for her YouTube channel. She eventually opened up about what was going on with her in a YouTube video.
Dean shared that she had noticed her boyfriend's substance abuse problem early into their relationship and had attempted to stop it. She even went to the extent of contacting her boyfriend's ex-girlfriend for advice, but the lady did not receive it well; she reacted with explosive comments about Taylor on Twitter.
The PetTube Queen ended up going down with the same addiction as well. She was hooked for more than a year before she realized she needed help. She even moved back to her parents' house, which was a good sign since she had previously fallen out with her mum because of her relationship.
Taylor accused her ex-boyfriend of being abusive, even dangerous. What ensued was a backlash from some of Nicole's fans against her ex.
The social media influencer has undergone several rehabilitation episodes and has shared her journey with her online community. She has also received much support and encouragement from her fans.
She has been making great steps to resume a normal life. She even moved into a new home with her animals. She plans on resuming posting regularly once she has recovered from her addiction.
Taylor Nicole Dean hot
The animal lover's beauty and style are part of why she has such a large following on social media, as people love to see and appreciate elegance. She doesn't disappoint her fans as she posts current photos of herself in her day-to-day activities on her Instagram and Twitter accounts. Taylor Nicole Dean height is 5 feet 5 inches, while her weight is about 55kg.
Taylor Nicole loves tattoos and has had several ones; some meant to hide her bruises from injections. She eats healthily and usually has to stick to a gluten-free diet due to her Celiac disease. She also loves to experiment with her hair and dyes it in various colors, including different shades of blonde, red, blue, and green.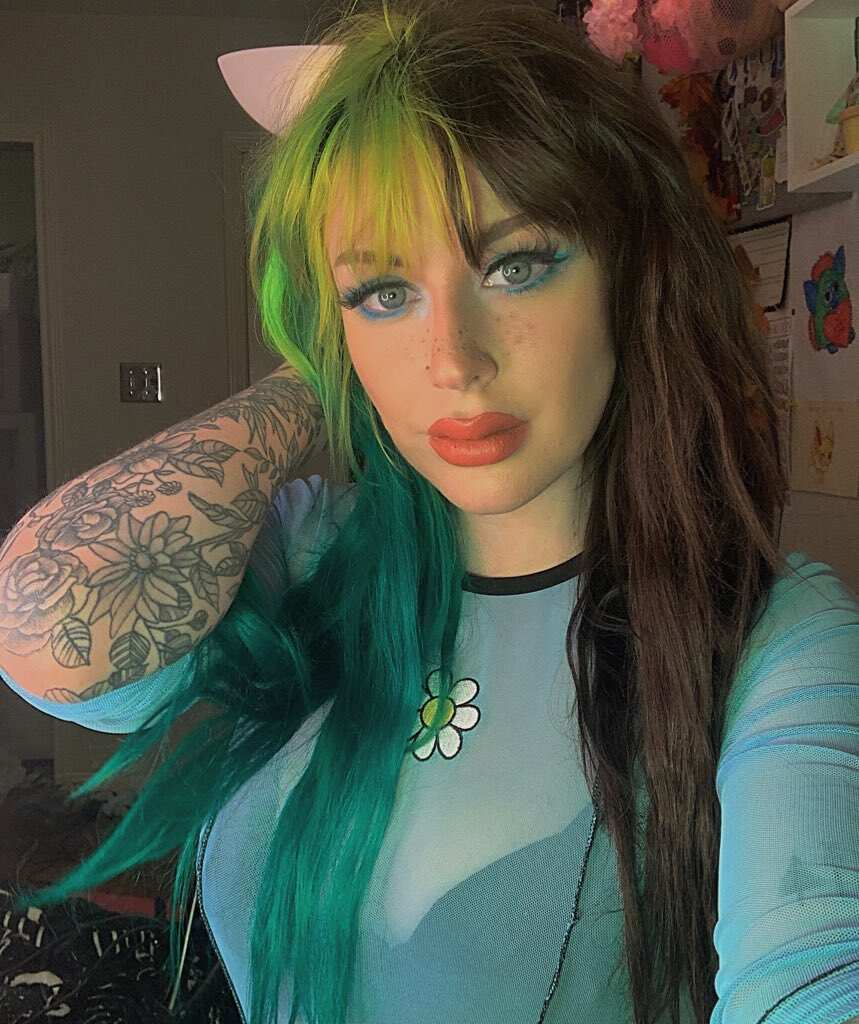 Social media
The social media star currently has 1.96 million subscribers on her main YouTube channel. Her second YouTube channel has 166k subscribers, proving just how popular she is. She's also on Twitter, where she has 207k+ followers. On Instagram, she has 330k+ followers.
Taylor Nicole Dean is a bold and courageous person who is not afraid to face her mistakes. She has such a strong spirit that she has decided to focus her energy on her recovery and being her best self. She's an inspiration that anyone who is determined to rise from the ashes can do so and get to shine again.
READ ALSO: Deaken Bluman bio: age, height, ethnicity, wife, movies and TV shows
Legit.ng recently published the biography of Deaken Bluman. Deaken is one of the cast members of the Netflix series 13 Reasons Why. He became a popular figure in the film industry due to the fascinating character he portrayed in the series.
Find out everything you need to know about the actor, including his age, height, ethnicity, wife, movies and TV shows.
Source: Legit.ng