20 best cover songs that are actually better than the originals
Music is diverse and inspiring, and a lot of people make covers for famous songs. Some of such tracks become even more famous and loved than the originals. Check out the best cover songs that you might have not known to be covers.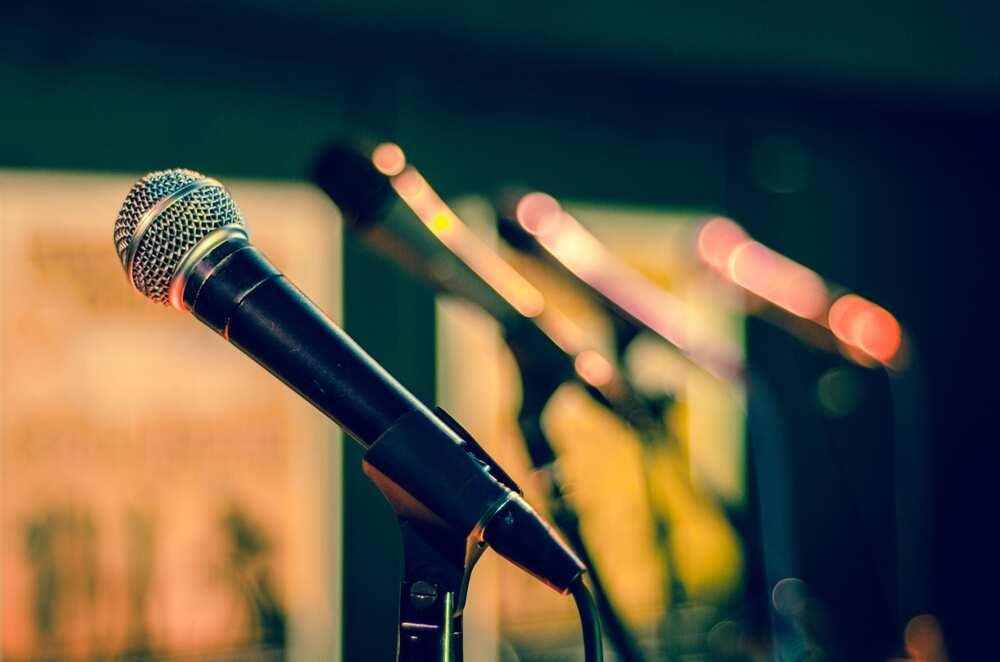 A lot of incredible cover songs were born out of creativity and imagination. With time, people began considering those covers better than the originals.
Quite often, if you are an avid music enthusiast, you can encounter songs you didn't know were covers. In this article, some of the great cover songs are waiting for you, and you can appreciate the charm that the artists brought to them.
Best cover songs of all time - Top 20
You can enjoy some of the best song covers that became popular and loved among people who appreciate music. What is the best cover song ever?
1. "All Along The Watchtower" by Jimi Hendrix (originally by Bob Dylan)
Jimi Hendrix gave a completely new vibe to the classic track by Bob Dylan, which came out in 1968. Later, even the original songwriter confessed that the fresh version of his creation blew his mind, and praised Hendrix's talent.
2. "We Can Work It Out" by Stevie Wonder (originally by The Beatles)
Back in 1970, Stevie Wonder suggested a fresh outlook on one of The Beatles' hits. He made it funky and catchy with the usage of clarinet, which was a musical innovation at the time.
3. "Walk This Way" by Run-DMC (originally by Aerosmith)
This record was quite unexpected, as it was one of a few known occasions when the rap group made a quality cover song for a rock hit. Aerosmith appreciated such a gesture and its members even made a cameo in Run-DMC's music video.
4. "I Love Rock And Roll" by Joan Jett And The Blackhearts (originally by The Arrows)
In her prime years, Joan Jett has always had an amazing taste in song covers, as she did quite a lot of those. One of her best works was "I Love Rock And Roll", which became her signature track for many fans and one of the best rock cover songs.
5. "Hallelujah" by Jeff Buckley (originally by Leonard Cohen)
"Hallelujah" is a strong contender for the most covered song ever, as it is still performed on multiple occasions by various artists. Jeff Buckley took this composition and made it his own, adding a lot of sensuality and gentleness into it.
6. "Last Kiss" by Pearl Jam (originally by J Frank Wilson And The Cavaliers)
This track is one of the best rock covers, as it tells a heartbreaking story of the main character losing his teenage sweetheart in an accident. Initially, Pearl Jam did not intend for it to become such a huge hit, but the fans quickly took a liking to it.
7. "Killing Me Softly With His Song" by The Fugees (originally by Roberta Flack)
Roberta Flack performed the original version, which was great. However, The Fugees took the classic ballad in a new direction by adding some cool reggae motives.
8. "Mad World" by Gary Jules and Michael Andrews (originally by Tears for Fears)
In the 80s, "Mad World" by Tears for Fears was a great hit. Gary Jules and Michael Andrews performed it as a slow piano ballad, which instantly made it one of the best covers ever.
9. "Respect" by Aretha Franklin (originally by Otis Redding)
Aretha Franklin became iconic for her performance of "Respect", which is now one of the most famous feminist anthems. Originally, however, this composition was performed by Otis Redding.
10. "I Will Always Love You" by Whitney Houston (originally by Dolly Parton)
Dolly Parton has already made this single successful before Whitney Houston re-recorded it for "The Bodyguard" movie. Her incredible vocals and emotional performance have transformed it into the legendary song we all know and love today.
11. "Hurt" by Johnny Cash (originally by Nine Inch Nails)
This melancholic tune achieved a new meaning and weight when it was performed by Johnny Cash. The emotion of this recording remained in the hearts of music fans for a long time.
12. "The Man Who Sold the World" by Nirvana (originally by David Bowie)
The new life was given to one of David Bowie's tracks once Nirvana decided to record it in their style. With time, the fans became so convinced it was their song, that the original musician's influence was often being overlooked.
13. "Nothing Compares 2 U" by Sinead O'Connor (originally by Prince)
Sinead O'Connor's fame skyrocketed with this touching composition, which was relatable to everyone who has gone through a breakup. Originally, though, it was a side project recording by the legendary musician Prince.
14. "Girls Just Want to Have Fun" by Cyndi Lauper (originally by Robert Hazard)
Not many know that this song, which has become one of the themes for female empowerment, was initially performed by a man. Robert Hazard was a well-known new wave musician in Philadelphia, who recorded this track's demo before Cyndi Lauper picked it up.
15. "Twist and Shout" by The Beatles (originally by Top Notes)
Even though "Twist and Shout" has become one of the best-known recordings by The Beatles, not many know it was not theirs from the beginning. The very first version of it is credited to the R&B group Top Notes.
16. "Venus" by Bananarama (originally by Shocking Blue)
Those who saw Gilette commercials probably know "Venus" quite well, and can remember the catchy chorus. Bananarama was not the original performer of this track -
17. "Achy Breaky Heart" by Billy Ray Cyrus (originally by The Marcy Brothers)
This tune became a huge hit by Billy Ray Cyrus back in the day. Initially, it was released by country trio The Marcy Brothers under a different title - "Don't Tell My Heart".
18. "American Woman" by Lenny Kravitz (originally by The Guess Who)
Back in the year 1970, the Canadian band "The Guess Who" released this message of love for American women. Almost three decades later, Lenny Kravitz recorded his own spin on it and even won a Grammy for Best Male Rock Vocal Performance.
19. "Blue Suede Shoes" by Elvis Presley (originally by Carl Perkins)
The king of rock'n'roll music, Elvis Presley, has acquired much of his fame due to the track "Blue Suede Shoes". The original performer Carl Perkins was his friend, and Elvis considered it to be a tribute to him.
20. "Can't Get Used to Losing You" by The English Beat (originally by Andy Williams)
The English Beat masterfully reimagined a smash hit by Andy Williams from 1962 on their 1980 album. They added more of a reggae feel to this composition, and the lead singer Dave Wakeling was revealed to be inspired by his father's love for the original.
These best cover songs are more famous than the originals. You can listen to this cover song list and compare both versions.
READ ALSO: 30 best Christian gospel songs of all time that you need to hear
Are you a fan of touching gospel music? Those who enjoy singing praises to God will appreciate these new incredible finds by Legit.ng.
These 30 amazing gospel tracks are famous and inspiring. They have an enlightening and comforting effect on everyone's soul.
Source: Legit.ng